Dietary Changes, Magnesium
Posted by Blessedx44 (Brunswick, Georgia) on 12/03/2014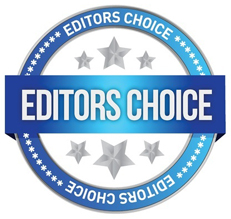 There's a few people who seem to think others aren't taking RLS seriously all because others are on this site sharing their positive results from what they've tried. Well for those of you who haven't noticed, most of us who are suffering with some ailment or another are pretty fed up with not being helped by the doctors they see or even medication that's more lethal than the ailment itself. We have chosen to become active in helping to heal our own bodies by making decisions based on what WE feel is right for OUR bodies and everyone has that same choice rather they use it or not.
When people who have had success with a certain protocol share their knowledge, that's such a wonderful blessing to others who have RLS or any other ailment and who DO have the hope of receiving help. Even if it only helps 10% of the majority, it worked for someone, they are thankful! :-) How selfish & heartless it is when people are criticized for sharing knowledge for relief with others, regardless of how ridiculous the method may sound to those criticizing all because the method didn't work for them. So that leaves me wondering why are they even here on this website? Earth clinic is a place where people come and share their knowledge based on what they've tried and what did and didn't help them. Most of the remedies listed on this site may seem strange, weird or unexplanatory as to how they scientifically work so that just makes me more curious as to why people who criticize would even bother reading on this website. If all these wonderful testimonies weren't to my liking, I would be reading elsewhere instead of trying to discourage people who are looking and hoping for some form of relief from their ailment.
As for my own personal experience with RLS, I have symptoms off and on and like a majority of others have stated symptoms are more aggressive when low magnesium and sugar are in the picture. These 2 are the prime triggers for MY symptoms. Once I raise my magnesium levels and cut out the sugar the symptoms usually resolve rather quickly. At times I can eat sugar and a few hours later I will have full blown symptoms mostly in my legs after I fall asleep. It would also be good for others to make sure they aren't dealing with some type of anxiety disorder as well because foods do cause certain chemical reactions within the body and these chemicals sometime cause anxiety to buildup in the muscles and a person can show signs resemble RLS especially if they aren't an active person, based on MY own experience. In my case, I've been diagnosed with both disorders.
I have also gotten relief a few times from doing exercises in which I tighten all my body muscles at once and hold them for about 15 seconds, then I release them. After doing these exercises for about 10 or 15 minutes I can usually fall back to sleep most nights. This may not work for everyone but it's a lot better than not trying anything. Be your OWN critic, try anything that's safe of course or don't! Just remember, you still have nothing to lose except the faith to believe your circumstances could change from YOU not trying.
---