Frankincense Essential Oil
Posted by Jean (Louisville, Ky) on 10/17/2017


Before I read these posts about ACV, I have been using Frankincense Oil. My tumors are shrinking without any skin peeling or burning or discoloration. Hope this helps.
Replied by TyNaya
(NY)
05/02/2021

---
Multiple Plantar Fibroma Remedies
Posted by Carol (West Palm Beach, Fl) on 05/08/2018

I need HELP! I have roughly 30 something tumors covering my main tendon on BOTH feet! They are all different sizes and getting bigger with some growing from the tendon into middle of feet. 3 podiatry surgeons and all three say they've never seen a case this bad! They have my tendon pulled tight like a piano string ready to snap (so the docs say). Also they ALL say with surgery, they come back times 100!!! They cause me SEVERE feet cramps that curl my foot up like a fist and when I pull my toes back, they jump up my calves and top of my feet! I've tried Transdermal Cream many times with no change. I don't feel I can walk (limp) much longer. They wake me from a dead sleep screaming with a pillow on my face to not wake anyone. I am DESPERATE!! Even begged to be a guinea pig if they have any type of new laser surgery. Pain meds don't help! I don't think vinegar would penetrate that deep in my foot for these things. If anyone has found any type of relief, PLEASE RESPOND. Thank you. Carol
Replied by Mmsg
(Somewhere, Europeb)
05/08/2018

Replied by Idot13
(Ireland)
07/26/2018

---
Multiple Remedies
Posted by Denise (Potomac) on 09/02/2016


I have plantar fibromytosis.
I have just started a treatment of physical therapy, cupping, and dry needling. After one session pain significantly reduced. I think I am on to something. Stay tuned, I will give updates.
Replied by Leslie
(Md)
09/10/2016

---
Multiple Remedies
Posted by Andrea (Fl, United States) on 06/12/2014


I'm looking for assistance with Plantar Fibromas which I've have for years. I have on both feet. The orthopedic surgeon suggests surgery- that would keep me off feet for 2 months. I've tried- oral enzyme therapy, ultrasound, cream with DMSO, acupuncture, apple cider vinegar (ingested and put it on soaked overnight. and & verapamil cream. The prescription verapamil cream was most helpful, ultrasound gadget I got from online was kind of helpful, ACV maybe little helpful. Really afraid of surgery since there is such regrowth. I am female, 47, and work actively on my feet at a hotel. I've lately noticed a ganglion type cyst in my hand and previously had frozen should. Wonder if all these are related, what this stuff is and how to get it out of my system. Thanks for your help. I know many of us have this problem- few have lasting answer.
Replied by Dave
(Fountain Inn, Sc)
06/13/2014

Replied by Leslie
(Maryland)
02/07/2016

Marti
(Maryland)
07/13/2016

Replied by
Timh
(Ky)
02/08/2016
2080 posts
Replied by Sharon
(Florida)
05/20/2016

Replied by Victoria
(Texas)
07/30/2016

Replied by Sandra
(Issaquah, Wa)
08/11/2016

Replied by Leslie
(Md)
09/10/2016

Replied by Jimmy
(Ca)
02/07/2017

Replied by Andrea
(Italy)
03/24/2017

Replied by Steve
(Ca)
07/05/2017

---
Nattokinase
Posted by Jeff (Orlando, Fl) on 08/11/2020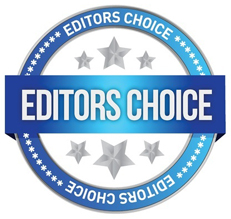 Fibromatosis - Nattokinase worked great
Have had plantar fibromatosis for years on both feet. had to quit jogging a while back due to them. decided to give nattokinase a try and worked very well in about 2 weeks of use, twice daily - internally. the pills are 2000 FUs each. I also put pharmaceutical grade dmso on the nodules topically, but I really just think it's the Nattokinase doing the job.
Replied by Anabella
(Fl)
08/26/2020

---
Stretching
Posted by Francisco T. (Oakland Ca.) on 12/22/2017


I suffer from plantar fibroma on my two feet and also had on my two hands.
The one on my hands I can handle the pain by stretching them, but on my feet it is getting worse pain wise (still same size) but pain is getting toward my heel which it started to bother me, with the constan weight I put on them. None of my family got this problem.
The pain on my feet get lesser if I stretch them rolling a glass bottle in the morning before work and at night before bed some times during the day if pain is insoportable. I'm going to try Apple cidar vinegar to see what happens.
---
Warts vs Fibromas
Posted by Zmw (Phoenix) on 08/30/2017


So everyone that had their "fibroma" disappear in a few days, that is a plantars wart or some other issue, right? A real Fibroma is Fibrous mass embedded in the fascia, under the skin. Can someone with a real Fibroma report back on their initial posts please? These things do not disappear in a few days. I assume everyone with a magical story was treating a wart or some fungal mass.
Replied by Rudolph
(Harare, Zimbabwe)
07/12/2018

---