Apple Cider Vinegar
Posted by Marjorie (South Carolina) on 08/07/2017


Plantar Fibroma:
ACV has helped me too! I now apply it every other night for about 3-4 hours.
Replied by Jessica
Usa
09/05/2017

Replied by Rosa Maria
San Antonio
09/09/2017

Replied by Mama To Many
Tennessee
09/09/2017

Replied by Kt
Usa
09/10/2017

Replied by Arlene
New York
02/16/2018

Replied by Katy
Italy
05/15/2018

Replied by Kt
Usa
05/16/2018

---
Posted by Marjorie (South Carolina) on 07/23/2017


ACV for Plantar Fibroma
ACV works very well. My doctor who has been treating my foot told me to keep using ACV because it shrinks the fibers on either end of the fibroma and the pain is almost gone. The steroid shot did nothing but cause me more pain. I'm using a plain ACV, not organic.
---
Posted by Busy D (Pittsburgh, Pa) on 04/14/2017


Ledderhose treated with ACV
Using ACV presently. Apply with a cotton ball in the morning and evening. Have to admit, using the ACV at this point hurts, but it sure is doing something. Had two. Using ACV, the first one disappeared within days. The second one, in the photo, was larger and from what I could tell, the size of a marble. It seems flat. Just not sure when to stop this treatment.....
This is what's going on in the photos.
EC: So sorry, your image did not upload.
Replied by David
Toronto
05/05/2017

Replied by Marjorie
South Carolina
07/31/2017

---
Posted by Susan (Cinti. Oh) on 09/22/2016


Apple Cider Vinegar treatment for Plantar Fibroma
I have been using Apple Cider Vinegar for a week now - everyday. I soak a cotton ball and tape it on to the Fibroma. I leave it in place over night and then replace it in the morning.
At first it just peels. Then it gets darker. Then it turns black.
It's at the point that continuing gets pretty painful but, it is flatter!
I will now stop doing it for a few days so I'll be able to wear normal shoes for an upcoming event. Once that's over I will start up again.
Given that there just aren't that many options it's worth a try. Hope this helps somebody else dealing with Plantar Fibroma.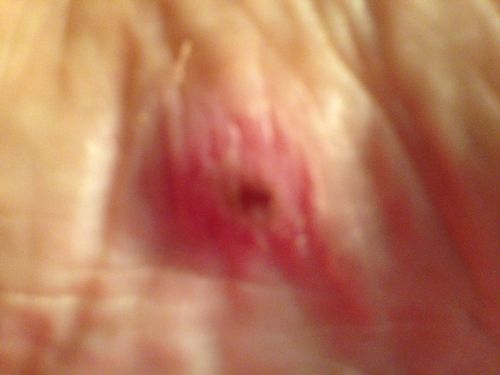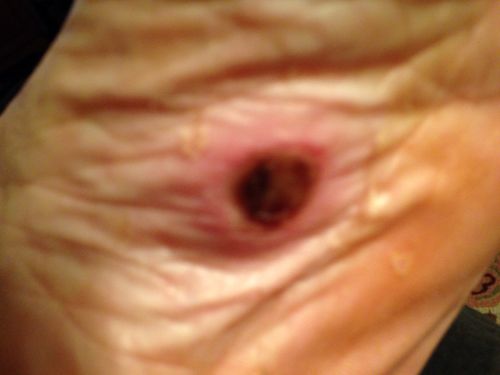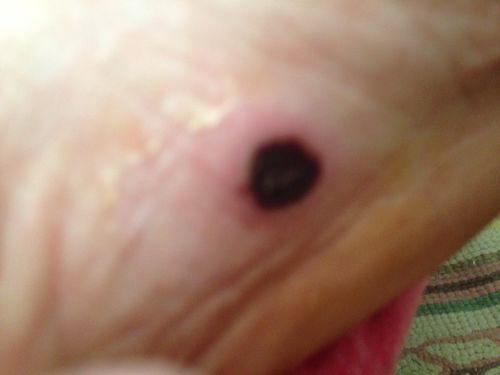 Replied by Kt
Usa
09/24/2016

Replied by Nat
Uk
05/31/2017

Replied by Kt
Usa
06/03/2017

Replied by Rhonda
Oakland, Ca
08/29/2017

Replied by Rhonda
Ca
08/29/2017

Replied by Kt
Usa
09/10/2017

---
Posted by Luis (Beaverton, Or) on 12/14/2014


I have fibromas on both feet. I am treating the most painful one as an experiment.
Application Method:
1- Went to the store to buy a breathable band-aid that encloses the area.
2 - took a piece of cotton ball and got it wet with ACV. Placed the cotton ball over the fibroma and enclosed the cotton ball with the band-aid
Applied the treatment after showering and before going to bed. Removed band-aid in the morning.
Results after 1st night:
1- Significant less pain when touching the Fibroma
2- very small area of skin on top of the fibroma was soft and able to peal off the dead skin.
- After the first night, it feels like it is healing. Will continue treatment for two more nights and report back when have a chance.
Replied by Natalie
Salt Lake City, Ut
01/29/2015

Replied by Leslie
Maryland
02/07/2016

Replied by Mira
Denmark
04/06/2016

Replied by Beth
Rhode Island
05/07/2016

Replied by Francisco T.
Oakland Ca.
12/22/2017

Replied by Carol
West Palm Beach, Fl
05/08/2018

Replied by Mmsg
Somewhere, Europeb
05/08/2018

Replied by Charity
Faithville, Us
05/08/2018

Replied by Idot13
Ireland
07/26/2018

---
Posted by Wadams (Australia) on 04/06/2013


I've been using ACV for a week now just on the lump area; nothing happened for first three days, then skin around and in top of fibroma peeled off. When top of fibroma skin came off, left perfectly round hole. Next application of ACV made fibroma black underneath the skin.. Looks revolting, but something's definitely happening! Sting/burn too painful to reapply ACV so have applied solugel to give it a rest bc area was very inflamed & painful to walk on. Am waiting to see now. MRI shows nodule very deep, so I dont know if its just burned the top or is affecting the whole fibroma.
---
Posted by Liz (Tenerife, Canary Islands) on 02/20/2013


My 82 year old father used the apple cider vinegar method as described from Tassia (Berkley) for this and it has worked. He had it on both feet and on one it has almost gone to nothing, the other is slowly going down but was bigger to start with. He did over do it, and ended up with a burn from the acid, but once that healed has only done it at night and has been ok. He used organic and ordinary cider vinegar, and they both have worked. He now can walk without pain.
---
Posted by Carol (Plainfield, New Jersey) on 03/16/2012


I read about using ACV on a plantar fibroma with great expectations. All I got was a red, sore burn mark near the fibroma. I soaked a cotton ball with ACV taped it over the spot with plastic and sock covering it. Leary to try it again - just made my foot peel since the area was wet. Any suggestions? Thank you!!
Replied by Jean
Louisville, Ky
10/17/2017

Replied by Idot13
Ireland
07/26/2018

---
Posted by Sue (Northfield, Il) on 07/02/2011

The person who wrote about a remedy for the above mentioned the letters ACV. What do those letters mean?
EC: ACV=Apple Cider Vinegar
---
Posted by Tassia (Berkeley, Ca, Us) on 10/09/2009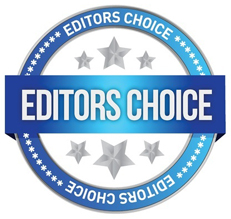 I got this thing called a Plantar Fibroma on the sole of my foot, suddenly, about 7 weeks ago. After I got the diagnosis a couple of weeks ago, I was trying out some ACV on my skin and it occurred to me that it would feel good on my feet -- and it did, it felt REALLY soothing and cooling, which seemed very good. By the next morning, the fibroma was almost gone. Here is what I did: I put a folded paper towel in a plastic bag (like a produce bag) and poured some ACV (that expensive, organic brand) onto that, then put my foot on the paper towel and tied the plastic bag onto my foot (I actually did both feet because it felt so good) and left them like that overnight. I kept doing this for about a week, and there is no sign now of a fibroma. Kind of amazing, as people have surgeries for this -- and then the fibromas come back anyway. I wonder if this would also help plantar fasciitis, as it seemed to soften and relax the entire fascia.
Replied by Margaret
Albany, Ny
11/02/2009

Replied by Tassia
Berkeley, Ca Usa
05/15/2012

Replied by Linda
Baltimore, Md
11/10/2015

Replied by Stuar
Vancouver
08/19/2016

Replied by Geraldine
London, Ontario, Canada
08/31/2016

Replied by Ecady
Colorado
03/07/2018

---
Multiple Remedies
Posted by Denise (Potomac) on 09/02/2016


I have plantar fibromytosis.
I have just started a treatment of physical therapy, cupping, and dry needling. After one session pain significantly reduced. I think I am on to something. Stay tuned, I will give updates.
Replied by Leslie
Md
09/10/2016

---
Posted by Andrea (Fl, United States) on 06/12/2014


I'm looking for assistance with Plantar Fibromas which I've have for years. I have on both feet. The orthopedic surgeon suggests surgery- that would keep me off feet for 2 months. I've tried- oral enzyme therapy, ultrasound, cream with DMSO, acupuncture, apple cider vinegar (ingested and put it on soaked overnight. and & verapamil cream. The prescription verapamil cream was most helpful, ultrasound gadget I got from online was kind of helpful, ACV maybe little helpful. Really afraid of surgery since there is such regrowth. I am female, 47, and work actively on my feet at a hotel. I've lately noticed a ganglion type cyst in my hand and previously had frozen should. Wonder if all these are related, what this stuff is and how to get it out of my system. Thanks for your help. I know many of us have this problem- few have lasting answer.
Replied by Dave
Fountain Inn, Sc
06/13/2014

Replied by Holly
Us
05/25/2015

Replied by Leslie
Maryland
02/07/2016

Marti
Maryland
07/13/2016

Replied by
Timh
Ky
02/08/2016
2111 posts
Replied by Sharon
Florida
05/20/2016

Replied by Victoria
Texas
07/30/2016

Replied by Sandra
Issaquah, Wa
08/11/2016

Replied by Leslie
Md
09/10/2016

Replied by Meleika
California
11/28/2016

Replied by Jimmy
Ca
02/07/2017

Replied by Andrea
Italy
03/24/2017

Replied by Steve
Ca
07/05/2017

---
Nattokinase
Posted by Jeff (Orlando, Fl) on 08/11/2020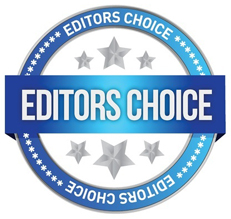 Fibromatosis - Nattokinase worked great
Have had plantar fibromatosis for years on both feet. had to quit jogging a while back due to them. decided to give nattokinase a try and worked very well in about 2 weeks of use, twice daily - internally. the pills are 2000 FUs each. I also put pharmaceutical grade dmso on the nodules topically, but I really just think it's the Nattokinase doing the job.
Replied by Anabella
Fl
08/26/2020

---
Warts vs Fibromas
Posted by Zmw (Phoenix) on 08/30/2017


So everyone that had their "fibroma" disappear in a few days, that is a plantars wart or some other issue, right? A real Fibroma is Fibrous mass embedded in the fascia, under the skin. Can someone with a real Fibroma report back on their initial posts please? These things do not disappear in a few days. I assume everyone with a magical story was treating a wart or some fungal mass.
Replied by Rudolph
Harare, Zimbabwe
07/12/2018

---