Multiple Remedies
Posted by Bandi (Oakland, Ca) on 12/20/2017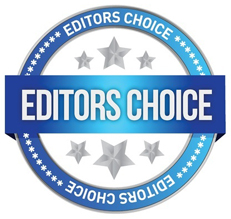 I had neuropathy in my feet for at least 15 years. From what I read, I am controlling it better than most. While I have the usual symptoms (tingling, pins, sensitivity, numbness, burning, some cramps etc etc) I can walk, jog and sleep well at night. All that I list below I used for at least 6 months and are effective for me.
Cure? No :-(
But I am working on it :-)
Gabapentin 300 mg 1x/day. If I forget to take it before going to bed, while usually not excessive, the symptoms keep waking me up.
While during the day I often don't notice the symptoms, around 5 pm they start getting bothersome. At that time I rub some Chinese liniment called Zheng Gu Shui (avalable on ebay) on the ball and sole of my feet. It increases blood flow and the result its less sensitivity. It contains camphora among other ingredients, so wash your hands afterwords or your eyes may water :-)
Before going to bed, I use another Chinese liniment, called Shaolin I-Ching Ling. I used to get bruised while practicing Tae Kwon Do karate and had some remnant in a bottle. Sure enough, it calmed my nerves. Available on the Internet, just search on I-Ching Ling. I now make my own. Takes about 3 months but it is worth it. When my shoulder, knee, finger etc ache or I pulled a tendon or my muscles ache, a small application usually helps within minutes.
Somewhat less effective, but still useful for neuropathy pains is a gel called Diclac. I bought them in Hungary but seen it on Internet. That one was made in Germany.
All of the above are effective shortly after application.
Since I am using several remedies simultaneously, I can not prove the effectiveness of the following 2 remedies. But they seem to slow the progress of neuropathy.
Twice a day I take 150 mg Benfotiamine. Read https://www.ncbi.nlm.nih.gov/pubmed/10219465. Appearently it has been used in Europe for a long time.
Twice a day I take 1300 mg Borage (for LA, GLA OA) + 300 mg timed release Alha Lipoic Acid + 500 mg Vitamin C
Read https://www.diabetesdaily.com/forum/neuropathy/29911-harvard-article-neuropathy-gla/ and do search on GLA
I know it may be boring BUT it is worth reading:
http://care.diabetesjournals.org/content/28/1/89.full
https://www.clinicaltrials.gov/ct2/show/NCT00641953?term=neuropathy&rank=105
Ok the above is what I practice right now in December of 2017
So what else is there?
TENS unit helps. I used to attach it to my feet while working at the computer. Check the Internet. Not too expensive. I had it handy since I originally used it for my lower back pain.Successfully I might add.
I have a toilet brush :-) With it I keep hitting the sole of my feet for a couple of minutes at night to increase blood flow. Yes it helps.
Capsaicin in any form (liquid or cream) works but the skin gets sensitized after a while so I dropped it.
Physical theraphy felt good but helped none. Acupuncture did not do much good either. But the Chinese massage I received after the treatment was worth going for :-)
Future?
I am looking into MSM, stem cells but do not hold out much hope for either right now. And please, believe in valid research not wishful thinking cloaked in scientific sounding mambo-jumbo!
Well, have a Merry Christmas and no pain!
---