B-12 Injections
Posted by epeach (United States) on 05/07/2020

★★★★★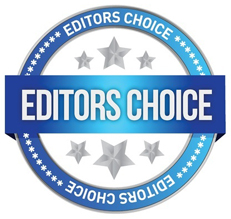 Use of B12 for Peripheral Neuropathy (not from Diabetes)
I fell over 2 1/2 years ago and broke my back herniated some discs, and twisted my leg in the fall. I reached out to Earth Clinic immediately for help and too many to name came to my aid with wonderful advice.
Thank you! Neuropathy pain began to develop my back, bottom, hip, leg, and foot. It was soon diagnosed as RSD commonly called Suicide Disease. I have researched for almost 3 years for a way to alleviate this unbearable pain and other symptoms associated with it. I couldn't complete any tasks and am using a cane.
Over 6 weeks ago, I found a blog about transdermal neuralgia and it sounded similar to my condition but located in the face.
A lady said that she began B12 injections 2 times a week and went into remission after 8 months. I called my doctor right away and he approved the treatment but told me not to try anything new while I am getting the injections. At first, I thought we chose the wrong treatment because I was exhausted and couldn't stay awake. After about 1 month that went away, and now my energy is out of the world and I have stamina. I have accomplished so many tasks in the last few weeks.
But the best part is my mood. I am laughing all of the time. My husband is so happy. He has his wife back.
I did not realize that I was depressed, but I guess I was. Even the cashier at the local grocery store noticed the changes. I am still in excruciating pain with storms and barometric pressure changes. But the overall pain has reduced. Hopefully, with continued use that will improve as well as the other symptoms have.
Thank you for letting me share. I pray someone reads this and will receive benefit as well. God bless.
---