Garlic
Posted by Vina (Marian, Ohio) on 10/04/2007

★★★★★
your garlic cure is awsome -- i tried your garlic cure for ear infection it work like a charm thank you god bless you.
Replied by Dawn
(Springdale, Pa)
01/10/2012

---
Garlic
Posted by Marie (Arlington, WA) on 05/21/2007

★☆☆☆☆
I tried the crushed garlic juice in the ear. I "DO NOT" recommend this. I was in "SEVERE" "PAIN" for about five minutes!!!! It did not cure the ear infection. I only tried it in one ear because I could not purposly take that much pain again!!!!
Replied by Cooky
(San Fran, Ca)
11/21/2012

Replied by Lisa
(Thousand Oaks, Ca, Usa)
11/21/2012

Replied by Mmsg
(Somewhere, Europe)
11/22/2012

Replied by Lisa
(Thousand Oaks, Ca, Usa)
11/22/2012

Replied by Mmsg
(Somewhere, Europe)
11/22/2012

---
Garlic
Posted by Melissa (Machesney Park, IL) on 12/05/2006

★☆☆☆☆
I used fresh garlic dropped in ear as another person had said that she did for her son. to get rid of the pain. I tried this on my boyfriend to try and get rid of his earache and infection. It immediately made his ear burn like it was on fire. Why, I am not sure. All I know is it caused him more pain then before. I DO NOT recommend this to anyone!!!!!! I felt so bad for him.
Replied by Jinc's
(Greenville, SC)
04/01/2007
★☆☆☆☆
Replied by Jo
(Australia)
12/09/2016

---
Garlic
Posted by Barbara (Dunwoody, GA) on 03/30/2006

★★★★★
I use fresh garlic as an antibiotic for earache and sinus infection. The antibiotic properties of garlic are a direct result of the allicin produced from raw, crushed garlic. This is destroyed by age and cooking - cooked garlic has virtually no antibiotic value. I crushed a fresh garlic clove, placed it in a handkerchief and squeezed a couple of drops in my son's ear, he was asleep in minutes with no pain in the morning. I've also sauteed noodles in olive oil & sprinkled fresh crushed garlic on it to address sinus problems.
---
Garlic
Posted by Anonymous (USA) on 11/16/2005

★★★★★
Garlic for ear ache: one garlic tooth. heat not too hot. cut a piece from garlic. wrap in a cotton ball with vick 's vapor rub then insert in ear. Not both ears. in no time you'll feel better.
---
Garlic and ACV
Posted by Christina (PC, Florida) on 10/23/2006

★★★★★
Garlic and apple cider vinegar syrup cured a yeast infection in my ear, a sore throat and all else that acv and garlic does!!Put chopped garlic into a glass jar, add 2-4 tbs of raw apple cider with the mother, close jar, let sit 24-48 hours. Either take by spoonful every few hours, or put into ear w/ qtip, or mix with equal part of olive oil and eat the healthiest salad dressing EVER!
---
Garlic Oil Recipe
Posted by Mama to Many (Tennessee, US) on 09/06/2014

★★★★★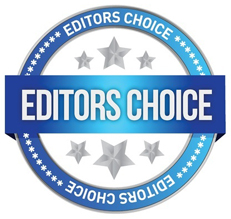 My son had a terrible earache. I gave him some OTC pain medicine because he had to go to work. Then I began a batch of garlic oil. When he came in later, I put a few drops of the garlic oil into each ear. He has been fine ever since. I have used this oil in the past for ear pain. Usually I use it at least once or twice a day. Used with a warm rice sock, pain will usually be resolved quite quickly. I believe if you have a ruptured ear drum, it is not recommended to use anything in the ear. In that case, the oil could be rubbed under and around the ear.
Recipe for Garlic Oil
1/2 cup freshly minced garlic cloves
1/2 cup olive oil
1/4 cup extra virgin coconut oil
Mix together and let sit on the counter for ten days. Shake three times a day. After ten days, strain out the garlic with a coffee filter. Label and date and STORE IN REFRIGERATOR! This way it will last all fall and winter. I will leave it out for days at a time when treating someone with an acute condition. Perhaps adding some vitamin E oil would help it to last even longer.
I usually store it in a glass bottle with an eyedropper. I put the glass bottle into a mug of hot water for 5 minutes before using it, so the oil will be warm in the oil. That feels better than cold oil, especially for children.
I didn't have ten days to wait to treat my son. So, I strained out a little bit of the oil after a few hours. It will get stronger and stronger over the course of ten days.
I also use this oil on the chest and/or back for a cough. It will make the person being treated smell terribly of garlic, but it works. For a small child, I rub it into the bottoms of the feet. It works VERY well for a stubborn cough and I love that I can treat a child without even waking him up at night.
Lalitha Thomas, author of, "Ten Essential Herbs, " from whom I got the original recipe, will use it internally for a cough or as a natural antibiotic. (1 teaspoon per adult dose, equivalent of 1 garlic clove.) She does not use the coconut oil, but I like to use it as it also has anti-viral properties.
Where I live, cold and flu season are around the corner. It is a good time to be sure to have Garlic Oil made up ahead of time!
~Mama to Many~
Replied by Tim
(Alabama, US)
03/20/2015

Replied by Mama To Many
(Tennessee)
03/20/2015

---
Hand on Ear Method
Posted by Gean (Salina, KS) on 03/13/2009

★★★★★
At the very first sign of ear pain, put your hand over your ear for a few minutes, warming your ear. If your hair is long enough, pull some hair over your ear and cover with warm hand. Keep it there until pain goes away. If you have access to a hat or head band, cover ears to keep warm. If very bad you can cup both hands and make a "tunnel" from your mouth to your ear, blowing warm air. The key is not to wait at all, but do it at the first sign of pain. You can do this wherever you happen to be, and can save you lots of trouble. I've told my kids to do this, and no one in the family has had ear pain for many, many years. If time has gone by and you've had the ear pain for hours, then you may need a heated salt bag or some of the other treatments, although it wouldn't hurt to try the above. But, remember for the next time that a stitch in time saves nine.
---
Holy Basil Leaves
Posted by Matt (Trenton, FL) on 06/17/2007

★★★★★
I kept reading that holy basil leaves would kill the pain. I didn't wanna chop fresh ones up so i just found a small bottle of the liquid from a company out of India. I put 2 drops into my ear with the pain and it seem to get rid of the pain within minutes. I don't know about everyone else but i know anti biotic will get rid of the infection i just need to get rid of the pain myself until they do their job. This sure helped.
---
Hydrogen Peroxide
Posted by Abhi (Tamil Nadu) on 10/25/2017


i am getting pain in my ear (bottom part) after using hydrogen peroxide. it is really pains baddly. please suggest anything.
Replied by Rob
(Kentucky)
12/06/2022
★★★★★
Mama to Many
(TN)
12/06/2022

---
Hydrogen Peroxide
Posted by Mundaring (Perth, Western Australia) on 11/20/2012

★★★★★
Thank you EC community for helping me discover remedies I had no idea about. Had an excruciating earache which doc prescribed antibiotics for. No thanks! Checked EC to discover Hydrogen Peroxide may kill the little gremlins causing my earache. YES! Happily dipped the "cottonbud" (Aussie for Qtip) into H2O2 3% and dripped a drop or three into the ear, tilted head while it bubbled for a few seconds. Repeated a few hours later and went to bed. VOILA! Woke up 6 hrs later and.... THANK GOD... no earache. Shalom.
---
Hydrogen Peroxide
Posted by Jas (Toronto, Ontario, Canada) on 06/08/2011

★★★★★
It worked! I was a bit skeptical about putting it in my ear but it hurt so much... So I got 3% Peroxide and a cotton ball... Soaked the cotton ball, tilteld my head to side then put inside my ear and squeezed so the liquid can go inside my ear... Kept my head tilted to side for a few minutes, couldnt hear anything but as soon as I straightened my head out the peroxide dripped out and I could hear again, and pain was almost gone!!! I did that a about three times in an hour... Went to bed and my earache is pretty much gone this morning!! Still a bit sensitive but nowhwre near the pain last night! Thanks EC once again... Awesome site
---
Hydrogen Peroxide
Posted by Jules (Denver, Colorado) on 09/30/2010


Here's a twist, two plus days ago I dropped hydrogen peroxide in my ear because I thought it needed to be cleaned. There was no popping or fizzing and when I tried to drain it, nothing came out. Now my ear is aching, my glands are swollen, can't hear a thing and my ear feels full of water. I've tried to drain it; jumped around, alchohol, heat, antihistamines, oral acv, gse... Anyone have some advice? I'm in so much pain and can't hear a thing but the inside of my head!! :(
Replied by Lisa
(Stamford, Ct)
01/23/2011

Replied by Elaine
(Edmond, Oklahoma, Usa)
03/03/2011

Replied by Anonymous
(Pdx, Or)
08/19/2012

Replied by Kevin
(Canada)
01/28/2023

---
Hydrogen Peroxide
Posted by Matt (Fremont, Ca) on 02/04/2010

★★★★★
Let me start by saying that I have used this site many many times, but this is the first time I am writing in. The reason I chose to write in now is because this remedy is quite extraordinary. It works! I had my wife help, but she poured 1/4 tsp of Hydrogen Peroxide into my infected ear and it worked immediately. If you are like me, be prepared for what could be a loud POP! After the POP! my ear felt better. Thanks to all that make this site what it is! :)
---
Hydrogen Peroxide
Posted by dadude99 (Cottonwood, AZ,) on 07/05/2009


Right now i have a realy bad ear ache that has ben going on for 2 days. yesterday it was the 4th of July, so the bangs made it worse. i tryed pain killer, and it worked pretty well. this morning i started to hear ringing, so i tryed proxide, and now it is stuck in my ear bubbling. so DONT USE PROXIDE!
Replied by Alicia
(Madrid, Spain)
07/18/2009

---