Garlic Oil Recipe
Posted by Mama to Many (Tennessee, US) on 09/06/2014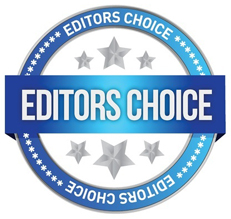 My son had a terrible earache. I gave him some OTC pain medicine because he had to go to work. Then I began a batch of garlic oil. When he came in later, I put a few drops of the garlic oil into each ear. He has been fine ever since. I have used this oil in the past for ear pain. Usually I use it at least once or twice a day. Used with a warm rice sock, pain will usually be resolved quite quickly. I believe if you have a ruptured ear drum, it is not recommended to use anything in the ear. In that case, the oil could be rubbed under and around the ear.
Recipe for Garlic Oil
1/2 cup freshly minced garlic cloves
1/2 cup olive oil
1/4 cup extra virgin coconut oil
Mix together and let sit on the counter for ten days. Shake three times a day. After ten days, strain out the garlic with a coffee filter. Label and date and STORE IN REFRIGERATOR! This way it will last all fall and winter. I will leave it out for days at a time when treating someone with an acute condition. Perhaps adding some vitamin E oil would help it to last even longer.
I usually store it in a glass bottle with an eyedropper. I put the glass bottle into a mug of hot water for 5 minutes before using it, so the oil will be warm in the oil. That feels better than cold oil, especially for children.
I didn't have ten days to wait to treat my son. So, I strained out a little bit of the oil after a few hours. It will get stronger and stronger over the course of ten days.
I also use this oil on the chest and/or back for a cough. It will make the person being treated smell terribly of garlic, but it works. For a small child, I rub it into the bottoms of the feet. It works VERY well for a stubborn cough and I love that I can treat a child without even waking him up at night.
Lalitha Thomas, author of, "Ten Essential Herbs, " from whom I got the original recipe, will use it internally for a cough or as a natural antibiotic. (1 teaspoon per adult dose, equivalent of 1 garlic clove.) She does not use the coconut oil, but I like to use it as it also has anti-viral properties.
Where I live, cold and flu season are around the corner. It is a good time to be sure to have Garlic Oil made up ahead of time!
~Mama to Many~
---