Acupressure  
Posted by Bodulica (Barrie, Ontario) on 09/29/2017


Somebody suggested pressing the spot just under the nose or biting the upper lip to stop leg cramps. It worked!
---
Posted by Donna (Ontario) on 07/18/2016


For leg cramps - acupressure on the opposite leg, at the same spot as cramp is in affected leg. Always works for me. eg. I will have a cramp in the right calf but no pain in that spot on the unaffected (left) side; but when I find the exact spot, deep, on the left side, it will be very painful to rub there. Left sided pain subsides when rubbed in a minute or two and then the cramp in the right leg subsides shortly thereafter.
Replied by Mary
Arcadia, California
07/19/2016

---
Posted by Alfred (Bangkok, Thailand) on 04/05/2010


Cramps in your legs
Crazy time to get cramps.. Usually when I am sleeping..Middle of night or just before dauwn,, thats when I stretch.. Most of the time if i stand up, right away.. they stop. BUT IF I do not. O sh_ _..The Best thing that works is to pinch your upper lip with two fingers, and hold..., Hold for a while even if the lip hurts, You can bite your upper lip that will work also..
I am told another remedy, but never tried it.. Pinch the Opening between your Big toe and the one next to it.. Pinch where the toes go into the foot. Pinch hard and hold.
Health #1,
Alfred
Replied by Gottasmyl
Dundee, Scotland Uk
10/09/2011

Replied by Bill
Calgary, Alberta, canada
12/19/2012

---
Apple Cider Vinegar  
Posted by Richard (Canada) on 03/05/2018


I just started taking apple cider vinegar. I had muscle cramps before that and now I don't. It started right away.
---
Posted by Adrienne (Idaho) on 11/20/2016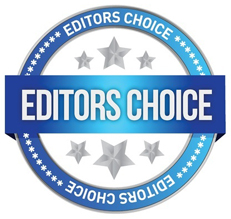 Hi,
Posted by Passion4film87 (Elgin, Il) on 08/01/2016
I had radiating pain on the entire left side of my mouth from who-knows-what, and not even Aleve - my go-to painkiller - was helping. Then I remembered - apple cider vinegar! I drank about 2oz. of it (like a shot, LOL) and then swished with a mouthful. My pain was instantly gone. Literally instantly. It hasn't been back, about 24 hours later. WOW!
http://www.earthclinic.com/cures/home-remedy-toothache-tooth-pain.html#acv
I just wanted to add that I did that, drank a shot of ACV one night when I got a cramp in my foot, and the cramp stopped instantly, before I even finished the ACV! I'm glad to have read your experience because that was so weird I wasn't sure it was the ACV. I'd love to know why that worked. I had a medium intensity cramp in my foot so I got out of bed, hobbled down the hallway to the kitchen and that did nothing for the cramp. Some say walking helps, and I believe that is true, but it didn't affect this cramp. Then, it took some time to get the vinegar out, find something to pour it into, etc. But it stayed the same until I swallowed the vinegar, and I only did that because I had just read about vinegar for cramps, I.e. I had no expectation that it would work at all. It actually startled me, it was like a small miracle!
---
Posted by Gloria (Pgh, Pa.) on 11/04/2016


God bless you all. I jumped up 3am with pain in right foot, and left calf. Finally in between tears I found this forum. The cider w/mother worked miracles like it does for so many other things its worth its weight in gold.
---
Posted by Stan (Las Vegas, Nv) on 10/18/2013


For muscle cramps, I use 2tbls apple cider vinegar (acv), 1/4 tsp baking soda, 2tbls aloe vera and 8 ounces of fresh pressed apple juice. it works every time for me.
---
Posted by Ky Mama (Clinton, Ky) on 02/21/2013


My husband gets leg cramps at night sometimes. Usually he takes Blackstrap molasses and that helps immediately. (1 T. ) Well, he was out of town and dind't have any Blackstrap. He woke up with a cramp. He thought... "Well, my wife would tell me to take Apple Cider Vinegar." So, her drank a glass of water with a T. or so of Apple Cider Vinegar in it. It worked! He wasn't surprised as he has seen how well it works for so many things.
---
Posted by Ruthes (Holland, Ma USA) on 02/01/2013


Actually there is no need for drinking cider vinegar to stop acute muscle cramps. You can simly rub the vinegar on the affected muscle and in 5 minutes the cramping stops. I have used it for years and it works. severe calf cramps repsond well and there is no residual pain or achiness in the calf.
---
Posted by Ben (Albany, New York, Usa) on 05/26/2012


I've been having a pretty nasty back spasm for the past 10 hours, so I figured I would try some ACV. I diluted it with a glass of water and drank it, but nothing happened... Does this just not work for a back spasm, or am I doing something wrong?
---
Posted by Ronnie (Oak Island, North Carolina) on 07/07/2011


For leg cramps or back cramps apple cider vinegar will eliminate them within seconds, almost imediately
Replied by Asg01
Ventura, Ca
01/16/2012

Replied by Timh
Louisville, Usa
01/17/2012

Replied by Veropie13
Reche Canyon, California
11/11/2013

---
Posted by Kortni (Sonora, Ca) on 05/09/2011


My grandma taught me this trick. Both she, my dad and I get horrible cramps (doubling over) and within minutes of taking a shot (or making a hot lemon, apple cider vinegar, honey tea) the cramps usually go away. Sometimes I have to do it every 30 min but my body is pretty out of whack because I have lyme and cirrhosis so I am just thankful to have relief. It helps my dad, he only needs to take it one time.
---
Posted by Housemouse (Dover, Oh, Usa) on 02/25/2011


I noticed in the uses you list you omitted the fact it will take away leg cramps! Drink a shot of it straight.. Major leg cramps are gone pronto
Replied by Crampless
Pittsburgh, Pa
04/08/2011

---
Posted by Harriet (Federal Way, Wa) on 10/15/2009


I am 55 and battle fibromyalgia. One of the problems is muscle cramps, mostly in legs and feet, that approximate the hard, long cramps common in the 9th month of pregnancy. I can cramp up at any time depending upon the position I get myself into, but it is common for me to get bad leg cramps maybe every 2-3 months. Those keep me up at night loading on Vit C, Magnesium and Potassium, slapping hot towels on one leg then the other as I hop around crying in pain.
Last week it happened again, but because ACV was on my countertop (due to this site) I swilled down 2 TBSP straight (when you are in that kind of pain you don't care what it tastes like) then chased with maybe 6 oz water. WITHIN 2 MINUTES THE CRAMP WAS GONE AND DID NOT RETURN! This is amazing. On nights when this happens I generally attempt to sleep on the couch so I don't wake my husband because IF I get any sleep at all it is in between spasms that wake me up violently.
I am grateful for this site. Thank you!
---
Posted by Redhen (Euclid, OH) on 07/10/2009


Thank you so much. I took two tablespoon of ACV and followed it with a cup of hot water.The cramps stopped immediately. The cramps start in my hands and feet and then my legs. I usually use mustard, it works but not as fast as the ACV
---