AHSCT
Posted by Kelli (Franklin, TN ) on 12/13/2020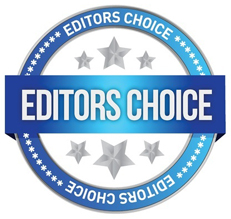 AHSCT Autologous haematopoietic stem cell transplant (also known as bone marrow transplant) for MS
I had AHSCT in Moscow, Russia in May, 2018. It uses your own stem cells which you then harvest and put in liquid nitrogen. Then you have 4 days of chemo which erases your immune system and the memory of MS. Then they give you back your stem cells to rebuild your immune system. You spend about a week to 10 days in isolation until you reach a safe level to re-emerge. Then you can go home.
The whole process takes 30 days. You can find out more at www.msclerosis.com. First developed by Dr Burt at Northwestern University in 1995. Stuck in FDA testing because of drug company pressure. Been doing it in Moscow for past 10+ years and at least 8 years for foreigners.
I am 2 1/2 years post treatment and have zero MS after 22 years and every treatment both medical and alternative with little success. I had an EDSS of 4.0 and had relapsing remitting but starting to go secondary progressive. There have been over 1000 patients from outside Russia and an effective rate of about 98%. I consider it a cure. They say it may be available in US in 2024, but the sooner you get it the less chance of permanent damage as if the nerves are damaged (demylienated) they cannot be fixed.
---
Mercury Fillings Removed
Posted by Ann (Timbucktoo) on 08/18/2019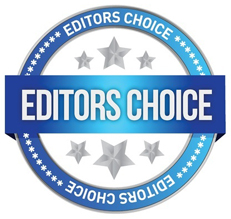 In reply to Birdie from Timbucktoo on the Asperger's page:
Birdie from Calgary, Alberta Canada February 4, 2012 at 3:10 pm
Finally after 55 yrs, I realized I had asperger syndrome after seeing a program on TV about it. I suspected mercury poisoning (identical symptoms) so I had all my "silver" mercury dental fillings removed. MUCH relief was obtained doing this. I could not believe the difference! Then I used Olive Leaf Extract capsules to remove the candida yeast and zeolite powder to detox my system of any remaining heavy metals. WHAT a difference! I punted major fear and depression with this stuff!
When I was in my twenties, I had 17 mercury fillings removed because I had symptoms of multiple sclerosis. Within 3 months all symptoms improved and that was 30 years ago!!
---
Supplements
Posted by Arkanestudio (Tucson, Arizona, Usa) on 05/22/2012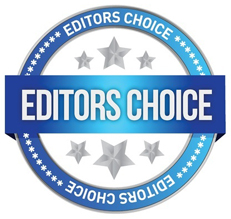 My name is Jessica and I was diagnosed with relapsing/remitting MS roughly 4 years ago. I was told that it was most likely the culprit of some issues I had been experiencing for over 15 years. I am going to be 35 this year in October and truly outside of childhood have never felt better. I have had on and off again numbness along nerve paths throughout my body and on my face. I have had phantom "tingles" and "bugs crawling", chronic fatigue, weak bladder control, nystagmis, optic neuritis (I do a really great impression of Marty Feldman every once in a while), restless leg syndrome, a horrible case of shingles in my 20s, and run at a usual temperature of at least 99 which in Arizona leads to heat exhaustion quickly.
I had tried both Rebif and Copaxone and was miserable with not only dealing with the sore site injections and immediate discomfort throughout my body but crappy side effects... I was not me anymore. I also developed a bad case of depression as a side effect and had to be put on more medication. Got to love the drug companies.
I started looking in to things on my own and found that taking a few more supplemental vitamins and adding in other extracts and such while subtracting things like meat, bad sugars, and dairy I could be me again and live virtually symptom free. Stress is not always something easily avoided but it really is my only set off anymore for the disease. I can tell when an exacerbation will most likely rear its ugly head and usually stave it off with relaxation and meditation. Here are a list of my daily vitamins and supplements in case anyone out there is interested in researching and trying a few or all of the suggestions for themselves.
Once a Day:
Alpha Lipoic Acid 100mg
Acidophilus 10mg
Chelated Manganese 5mg
Black Currant Oil 535mg
Chelated Zinc 50mg
Vitamin D3 2000mg
Twice a Day:
Pycnogenol 60mg
Ginko Biloba 60mg
Transfer Factor 600mg
St. John's Wart 300mg
Three Times a Day:
Co Q-10 30mg
Vinpocetine 10mg
Soy Lecithin 520mg
Omega-3 Fish Oil 1000mg
Spirulina 1000mg
Pure Vitamin C Crystals 5000mg per teaspoon (1/2 tsp. ) dissolved in water to take vitamins each time.
I have a smoothie that I make most mornings with frozen fruit, fresh blueberries, protein, and coconut water that I add a tablespoon of extra virgin raw coconut oil to along with a teaspoon of turmeric. I also do a small concoction of 4.5g or 2 rounded teaspoons of magnesium citrate (raspberry-lemon flavored CALM) mixed with 2oz of apple cider vinegar and water.
This may seem a to be a lot to do... But man I tell you what... I am active, awake, and in a good mood about 90 percent of the time. This disease does not run my life and the regimen is small stuff in the grand scheme. A little bit of exercise goes a long way. I walk, hike, swim and dance my booty off because I want to these days and I feel great not to mention dropped weight.
---