Barley and Salt
Posted by Asila (Amman, Jordan) on 03/17/2015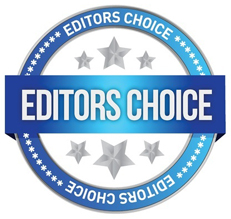 Thank you to all those who posted here. Your ideas helped my 9 year old son under-arm, spreading infection. Now it is almost gone.
I recall my late father doing this folk medicine trick with barley and squash. The reasoning in brackets is my own:
1- Place two table spoons of barley over low heat in a frying pan for 5 minutes (to disinfect).
2-Prick each bump with one grain. Choose grains that have sharp needles. (barley grains serve as single-use needle).
3- Stick the grain into a squash or cucumber.
4- Bury the squash (medical waste management).
This is done ceremonially to invoke the psychological factor.
I am lucky that the Dead Sea is an hour drive away. So here is what I did:
1- I pricked the bumps and had my son dip in the ultra salty water for a few minutes, then I checked the pumps.
I pricked and repeated until all pumps turned red.
2- At home, I applied Betadine, pricked and applied apple vinegar compresses daily.
3- I repeated the Dead Sea trip a week later.
Finally the infection was under control, from hundreds of bumps of all sizes to a handful.
The followup treatment is this:
1- disinfect the area with Betadine.
2- prick and squeeze yellow bumps to make sure bumps don't accidentally pop and spread the infection. Prick new bumps so they are no longer protected by thick skin. With each prick and squeeze, reapply Betadine.
2- Apply a saturated solution of salt or sodium Bicarbonate with a cotton bud. Apple vinegar also works but please make sure the acidity does not harm the skin.
3- Apply some salicylic acid wart topical treatment. I prefer coal tar ointment because it doesn't scar or hurt, but it stains a lot.
4- Change to fresh clothes often, add an antiseptic to the wash and hang clothes in the sun. Shower often with disinfecting wash. Do not scrub.
5- make sure the infection does not return. For a couple of months after it is gone, wipe daily with betadine.
Balanced food, supplements like vitamins, Echinacea extract and royal Jelly help.
Some recommend banana peel compresses or milky drops from fresh leaves of the fig tree. I haven't tried those myself.
Be consistently aggressive or this battle is lost. Good Luck.
---