Hulda Clark Liver Flush
Posted by Robert Henry (Ten Mile, Tn) on 01/13/2017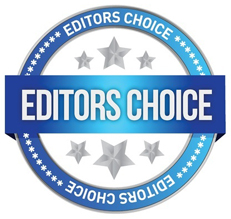 HI U OLE PATOOTS DOIN,,,,,,,,,,, as all know I's kinda wild and strange. Anyways, me and my Tractor Driver are starting our annual liver and gall bladder flush this week and want to invite you to come along with us. The procedure is from Dr. Hulda Clark's book as the following URL explains.
http://www.drclark.net/cleanses/advanced/liver-cleanse-page/liver-cleanse-recipe
She also recommends that you drink apple juice daily for a week prior to the actual flush procedure. We will be drinking a glass of apple juice before every meal preceding our start on Friday night. The procedure is done Friday night and all is completed Saturday mid-morning. There is very little cost, a few lemons, a little epsom salt and a little olive oil. You can follow Dr. Clark's protocol but I will be posting all week and walk you through what takes place on Friday night and Saturday morning.
You will be amazed as to what your flashlight shows you in the toilet on Saturday morning. We have done this flush for about the last 10 years so we no longer get stones, we just get what is called chaff. If this is your first Rodeo then you will likely get stones of every color in the rainbow. You liver will thank you for getting rid of lots of toxins as you should feel much better.
I'm serious about this. This is your chance to clean out your liver with the whole world available to help you. I will post daily on things that may ease any reservations. In Dr Clark's book, she says she gets credit for this flush, but it has been done for thousands of years.
======ORH========
---
Essential Oils
Posted by Beamer (Brissy, Australia) on 05/06/2016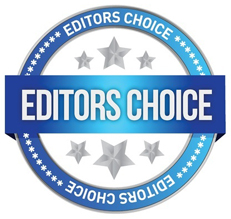 Essential Oils cleaned out blocked liver:
I am grateful for this site and am hoping this will help someone. Applying an essential oil blend externally 3 times cleared my liver. (I DO NOT SELL THEM). After that I could actually take supplements without them making my face numb. Now I take huge doses of Niacin for my anxiety and life is becoming wonderful again.
A while back I was in really bad shape - for a year I couldn't take more than a quarter of the adult dose of a quality multivitamin (took a while to find one I could tolerate at all) or my face would go numb. Auto-immune diagnosis and major issues.
One day I tried an essential oil blend designed to help digestion - ingredients were Ginger, Peppermint, Tarragon, Fennel, Caraway, Coriander, and Anise essential oils. (called Digestzen). I rubbed 2 or 3 drops over my liver area 3 times in one day. The next day I had pain in ALL joints in my body - this took a week to clear. I also saw something that looked like chopped straw in my poop.
After a few months I got brave enough to try again - this time I applied only once 2 drops over my liver. I got a little pain in my liver this time.
A week later I tried again 2 drops applied over my liver and it was all good.
I read later that the straw stuff is called chaff and is crystallised stuff that literally blocks the tiny ducts up and was leaving the liver. My liver was literally blocked up. (So nothing was working very well)
Since then I have also started using Chinese bitters. I am now able to take supplements in orthomolecular doses without fear of tremors all night or numb face, etc.
Life if fabulous. Keep asking the universe/god for help and it will come - love to all and I hope this helps someone.
---