Comfrey
Posted by Georgina (Tolmie, Victoria, Australia) on 04/22/2013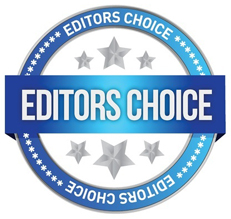 I have had the condition Lichen Sclerosis for approx. 15 years but about 6 weeks ago a blister type sore erupted over an old childhood scar on my left shin. It was extremely itchy and rapidly grew in size and redness. My doctor informed me it was Lichen Planus and wrote out a prescription for cortisone ointment. Not wanting to use such a toxic medication I tried various other more natural preparations such as Witch Hazel and Calamine Lotion. Nothing worked and the area affected was rapidly increasing. I then decided to make some Comfrey Root Ointment.
Eight days ago I commenced treatment by spreading the ointment on a cotton pad and taped it firmly over the Lichen Planus area. I changed the pad morning and night. The result has been nothing short of miraculous. The itching disappeared almost immediately the first pad was applied. Since then the size of the sore has gradually moved inwards and the surrounding tissue is now a very pale pink. It looks healthy and I may even end up losing the original scar. I am seriously considering using it on my Lichen Sclerosis. The ointment was simplicity itself to make.
A good guide is to go to You Tube and look up 'How to make Comfrey Ointment Part 1' (Part 2 is also there). It is a demonstration by someone called Sue Goodwin. I followed her instructions and it was so easy. At the end of the process I added some essential oil of lavender, just to make it smell nice really. As long as you have some Comfrey Root you can access you can make at least three jars using the method shown.
-----------------------
Update 04/25/2013
It is now 12 Days since I started using it on my Lichen Planus and each day it gets smaller and healthier looking. As with all herbal remedies I will continue with the ointment until it is well and truly cleared up.
---