Essential Oils
Posted by Mamie (Huntsville, Al) on 07/22/2013

I am getting eaten up by something at my work--don't know if it's fleas or not, but itchy bites that then get a blister (yes, I scratch). I use tea tree oil and/or lavender oil at home, but I work with a strange bunch who say they can't take the smell (one of this bunch just got a puppy, so I'm thinking fleas). They are the boss's favorites, so I'm on my own. Will spray insecticide just before I leave today, but my poor legs and feet hurt and itch so bad I can't describe it. Any thoughts?
Replied by Mama To Many
(Middle, Tennessee, Usa)
07/22/2013

Replied by Joy
(Battleground, Wash)
07/23/2013

Replied by Tracy
(San Augustine, Texas)
07/23/2013

Replied by Dee
(Illinois)
12/04/2021

---
Fabric Softener or Hair Conditioner
Posted by Sue (Bismarck, ND) on 12/29/2008


Winter has arrived and so has itchy skin. The remedies I am trying are using hair conditioner or clothing fabric softener. The clothing fabric softener worked the best when I rubbed a diluted tablespoon amount on my skin then rinsed it off. I searched the internet for warnings of use on the skin and found none.
The hair creme rinse or conditioner also worked but did not last all day and night as the fabric softner did. I apply the watered down tablespoon-size excess from my hair and rub it on my skin. I would use a teaspoon rubbed together in my hands to cover both my legs. Then rinse off.
I read a post on another site that suggested using hair conditioner rather than shaving creme for women's legs.
Replied by libby
(pleasanton, ca)
03/18/2009

Warning

---
Fels Naptha Soap
Posted by Palal (Northern Illinois) on 03/14/2017


I have in the past had extremely itchy skin without a rash or view able symptoms. My doctor gave me a possible solution. He had me use Fels Naptha soap. He said to scrub up with the soap all over then do not rinse off the soap. When the soap completely dries, turn shower back on and rinse completely. It took several treatments. It took at least 4 treatments but finnaly I had complete relief. He told me Fels Naptha soap was a laundry soap that did not have any perfume or any unnatural additives. Said as it dried it pulled poisons out of your skin to help healing.
---
General Feedback
Posted by Scratchitch (Houston, Tx) on 09/18/2011

I'm not sure if I finally have this under control but I'm hoping with all my might that it's finally going away.
Back in May I visited a friend and we went to her lake house. When I came back home I started getting these "bites" on my torso. At first I thought they were chiggers as we were out in a woody area but as time went on these little bites started moving around my torso. It wasn't very itchy but I was worried about bugs so I went to my dermatologist's PA who didn't think it was chiggers but gave me Peremthrin just in case. I applied one application and didn't think much about it. Slowly the itchiness increased and spread from my torso to my arms. And I didn't think much about it until one morning I started feeling itchy on the skin around my pubic bone. The next day my vagina was swollen and was incredibly itchy along with my anus. I had a few yeast infections before and recognize the feeling and knew this could not be a yeast infection.
I saw my gynecologist who also didn't think it was a yeast infection but took a culture just in case. That came back negative. The husband and I started researching what it could be and feared scabies pinworms given that the itch was worse at night. My GP prescribed Abendazole for the pinworms (at my request) and Prednisone to help alleviate the itching. Prednisone temporarily relieved the itching but I started taking more than one tablet a day (as prescribed) because the itching began to return faster.
I saw another dermatologist who determined it was scabies and gave me more Permethrin. My husband and I both applied it that night. For one evening I didn't itch and assumed it was scabies (gross). The next day the itch came back with a vengeance. At this point, I'm losing sleep and my mind trying to fight the intense urge to itch.
I found this site: https://www.earthclinic.com/cures/scabies.html and began reading about how others have the same symptoms and their holistic remedies. I started to bathe in Borax, hydrogen peroxide, clove oil, orange oil and eucalyptus oil. After getting out I would mix clove oil with a carrier oil and apply it to my skin. It burned in areas where I scratched my skin raw but the burn was a nice departure from the urge to itch. Anytime the intense urge came back I would apply more clove oil mixture as a preventative to scratch. I began to cone myself like a dog by wrapping plastic food wrap around my arms and torso so I couldn't unconsciously scratch my skin at night. At this time I thought I was treating scabies and every night it was a fight to not tear my skin off.
I'm a home maker (thank goodness because I don't think I could go to work with this sort of miserable itching) and spent all day cleaning my house and washing sheets in fear that I might have an infestation of mites. One night it was so bad I scheduled a internal medicine doctor, 3rd dermatologist and return GP appointment the next day. I was prescribed Atarax by my GP, more Atarax and Prednisone by my Internal Medicine doctor and Hydroxyzine and Allegra by my 3rd Dermatologist. Both my Internal Medicine and dermatologist ordered a battery of lab work. All came back normal. So frustrated at this point. But my 3rd dermatologist, a former army doctor, said that he saw scabies all the time in the army and what I had was not scabies. He gave me the Allegra and Hydroxyzine to treat the symptoms of itching and asked me to come back in three weeks. I only took the medicine that he prescribed however the relief was so temporary I scheduled an appointment with an allergist - determined to find out a cause or a solution to this problem. The allergist was thorough in asking about the timeline, doctors I saw, symptoms I felt and a wide arrange of questions to really understand my problem. He said he would have ordered the same lab work as what my dermatologist and internal medicine doctor ordered. He prescribed Zyrtec to take in the morning and a double dose of Hydroxyzine at night. I asked him what could cause this and he suspects it might be the "scratch-itch cycle" (my GP also thought it might be this at the time of my second visit). I hoped the drugs would be enough but I still felt strong urges to itch and was still miserable. I hoped that given enough days maybe this would finally work but when every minute feels like days it doesn't take long for you to get really frustrated with waiting.
I started looking back at my planner and seeing what was going on around the time this started. Last November I had jaw surgery and had my mouth wired shut for six weeks. At that time I could not take Levoxyl and afterward forgot to resume to take it. So this April I returned to my Endocrinologist because I was feeling horrible again and she tested my blood and confirmed my thyroid was working overtime. I went back on Levoxyl 50 mcg and started feeling so much better. But then a month later the "bites" started. I then Googled "Levoxyl" and "itching" and found if you take more than you should people started feeling bad symptoms including itching around their labia. I know I shouldn't go off medication without consulting my doctor but I had to test the theory if Levoxyl was causing this - so I stopped taking it five days ago. I'm not 100% back to normal but the intense urge to itch ha been reduced to a mild nuisance of tingling. I prefer this over the former. Today I'm feeling so much better but I'm not entire sure as to what it can be attributed to. Either it's (1) I'm off Levoxyl (2) I'm taking Prednisone now (3) it's finally rained after months of drought in Houston and maybe it was something in the dry air that was agitating my skin or (4) the high dose of Turmeric I took - a natural anti-inflammatory. I just want this done and over with. If it is scratch-itch cycle I hope to break it soon because this itch is debilitating. Good luck everyone else and I hope you find the relief/solution to your discomfort.
Replied by Deborah
(Newark, New Jersey Usa)
03/13/2013

---
General Feedback
Posted by Judy (Mesa, AZ. USA) on 02/15/2009

My skin itchs, after a shower, i have tried shower filter, all kinds of soaps, lotions. I have no rash, just an intense itch, as soon as I turn the water off which last for about 15 minutes. Any help would be a appreciated. Thank You, Judy
Replied by Dianna
(Austin, TX)
02/15/2009

Replied by Mary
(Chicago, IL)
02/15/2009

Replied by Sonsa
(Phoenix, AZ)
02/18/2009

Aslam
(Cape Town, South Africa)
03/08/2016

Replied by Libby
(Pleasanton, CA)
03/18/2009

Replied by C.S.M
(VERO BEACH, FL)
03/19/2009

Replied by Dianna
(Austin, TX)
03/20/2009

Replied by Rebecca
(Grand Rapids, Mi)
09/01/2009

Replied by Jc
(Milpitas, Ca)
09/03/2009

Replied by Kyra
(Cortlandt Manor, Ny, Usa)
09/03/2009

Replied by Lou
(Tyler, Tx)
03/31/2012

Replied by Anonymous
(Honolulu, Hawaii)
05/20/2013

---
Geranium Essential Oil
Posted by mari.ana (Sydney ) on 02/23/2023


Geranium essential oil help me release itchy skin. I mixed 5% geranium with jojoba oil and applied it on my wet skin after shower.
I hope it helps!
https://www.healthline.com/health/geranium-oil#rose-geranium-oil
---
Gluten-Free Diet
Posted by Gayle (Melbourne, Australia) on 06/29/2014


For those people who have Eczema, Psoriasis, Dermatitus, Hives, Rashes, please look at your diet and what you put in your mouth. For the past 11 months, I have scratched myself silly and had endless sleepless nights, getting up and having showers to relieve my rash. The doctors only want to give you cortisone ointment which temporarily fixes the problem. I even went to a "so called dermatologist" who looked at me and said I had Scabies (made me feel so dirty) and put gloves on to which I replied I had tried Lyclear (scabie, bed bug cream here in Australia) and also even went as far as doing an apple core test (where they dig your skin and pull out a bit of flesh just like an apple) - I never went back to this woman as I felt her behaviour was not professional (cost meapprox. $500 AUD) for visit and test and I got an appointment within two days.
I then saw a naturopath who looked in my eyes and said he could help me. He still hasn't told me exactly what it is and said not to eat any gluten till next visit and has put me on a liver powder (1st visit) and month later two more medications. Not being a doctor person, I have not eaten gluten now for 4 weeks, and within a week, my itching - which was unbearable - has virtually disappeared.
Last night I was googling about this rash as I was eating chocolate - quite a bit as I am limited to foods now - and woke up through the night with an itch (bearable compared to what I had been having) and decided to google if chocolate has gluten and I found it has also - but you can get some without. One thing led to another and I came upon a site which said Dermatitus Herpetiformis and described my itch down to a tee. (Wikipedia) except my itch was on my neck.
Please please please readers, give up gluten (wheat flour cakes pastries etc etc.) look at labels, try and go gluten-free and I hope my information can help you. It is a lifelong diet, but also can help you lose weight. Some of the photos are much worse than I, but persevere and eat well and I am sure you benefit in the long run. Would love to hear if it helps anyone with the above skin rashes.
---
Grandmother Guffy Remedy
Posted by Cat (Austin, Tx) on 05/10/2010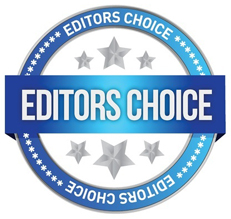 Grandmother Guffys Method for forever soft, clean, ageless skin.
My grandmother Guffys skin was as soft and smooth as a babys butt till the day she died at 94. One day, when I was a younger woman constantly on the go, she noticed how dry and ashy my skin was and elected to tell me about her method of bathing. It was the only thing she said she did to keep her body clean and soft. First, she never took long baths (and NO, she did not smell). She said bathing dried out skin. Second, she never used hot water on her skin. Third, she never needed lotions. I listened; yet, despite the evidence before me, I did not take her advise. Hot showers were invigorating, I exclaimed. Who ever heard of not bathing, I secretly thought. Why do not the young listen! For years now I have suffered with extremely dry and itchy skin. FINALLY! I recalled my grandmother Guffys bathing method for clean, itch-less, soft, ageless skin. Here it is:
1) Massage 2-3 tablespoons of (antibacterial, anti-fungal) coconut oil over your entire dry, naked body, but not your face. Be sure to include your private areas and feet - get utterly greasy with it! Let it soak 5 minutes.
2) Take a clean, white, DRY bath cloth, folded in fours and scrub your entire body. When one side of the cloth gets cruddy, refold to a clean side of the same cloth. Don't forget private areas.
3) Shower/rinse in very lukewarm to cold water and ONLY wash your private areas with diluted baking soda and water or an organic non-soap or as I sometimes do, diluted ACV.
3) Get out of the shower and barely pat dry.
Believe! This works! People who touch my skin always exclaim at how soft it is AND my husband who has scratched my back many a time has taken to gently rubbing my arms a lot. Just try it! It is not real expensive or hard to do and results are quick. If you are allergic to coconut oil, switch to a light olive oil or sesame oil. Soon you will do as I did - throw away all your bathing soaps and bottles.
Replied by Terri
(Waymart, Pa)
07/28/2010

Replied by Terezia
(Dallas, Tx)
09/30/2011

Replied by Cat
(Austin, Tx)
04/12/2012

Replied by Teriinttown
(Tacoma, Washington)
02/03/2013

John B.
(Hawaii)
07/09/2021

Replied by Elaine
(Edmond, Oklahoma)
07/27/2014

Replied by Sharon
(Salt Lake City)
12/06/2021

---
Homeopathic Sulphur, Herbs
Posted by Melany (Blind Bay, B.C. Canada) on 10/12/2020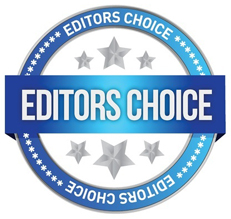 I can't thank you enough for providing the info on Boiron Sulfur. I picked some up immediately, only unlike you, I have a very severe case so I am noticing improvement but my skin is still hot and I'm still itchy. I could feel the healing within the hour and could see other signs of healing but I still have the many layers of skin I lost to replace and the dead dried layer left to slough off.
I took a tiny bit of scab off a finger after 10 hrs and already had pink healthy skin beneath. I have a long way to go and now I have hope that I will see an end to this. It almost disabled me as my hands and arms were fully reddened and swollen and just before I started the boiron sulfur I noted that I had red dots ALL over my body. Thank you, Thank you, Thank you. You have saved my life and sanity.
---
Homeopathic Sulphur, Herbs
Posted by Devonviolet (Dallas, Texas) on 07/02/2014


For the past ten years I have had an itch on both forearms and more recently also on my upper arms.
Before I understood the benefits of alternative medicine, I went to an Allopathic (Conventional) Dermatologist, who told me I had Eczema. I questioned that, because I had none of the classical symptoms of Eczema. But, he insisted it was possible to have Eczema with none of the symptoms. I still question his diagnosis. He prescribed hydrocortisone cream, which did help until I stopped using it.
As a conventionally trained RN I knew the dangers of long term cortisone use, so stopped using the cream and the itching came back with a vengeance. Not wanting to use the cortisone cream, I continued to suffer, while occasionally using ice packs when the itching became unbearable.
Then, about three years ago, I was talking to a Chiropractor and mentioned my itching problem. She said she had always heard that itching on the arms were related to liver issues - more specifically a sluggish liver, most likely due to all of the chemicals in our environment. When our bodies are exposed to all those chemicals, they eventually end up in our blood, and get filtered out through our liver, which eventually gets clogged, and then doesn't function properly.
I think it is important to note that I have MCS (Multiple Chemical Sensitivity). I believe I have had symptoms for the past 18 years, but only learned about MCS in 2007, from an acquaintance. At the time she told me about her MCS I thought, how awful for her!
Then one day, I went into a clothing store and got really sick with very familiar symptoms: profuse sweating, heart palpitations, light headedness, headache and weakness. I finally left the store without buying anything. Then, as I sat in my car, waiting for the symptoms to pass enough, so I could drive home, I remembered a story I had once read. It was a magazine article that talked about how some women couldn't go into fabric stores, because the finishes on the fabrics, which make them look nice, were chemicals that these women couldn't tolerate.
As I sat in my car, I had an "AH-HA! " moment! The finishes on fabrics in fabric stores were the same chemicals they put on ready to wear clothing in stores! After thinking about it for a while, I realized that I HAVE MCS!
After much research, I gradually removed all chemicals from my environment - including personal care products (hair products, bath gel, lotions, makeup, toothpaste, PERFUME! And scents of all types), air fresheners (one of the most toxic chemicals! ), cleaning products (dish soap, laundry products, window cleaner, oven cleaner, floor cleaner, etc.), gardening products, home improvement products and the most difficult one FOOD! The list is too long to give here, but an online search should help you begin to eliminate chemicals from your life. One of the biggest hurdles, with MCS, is getting family and friends to understand the importance of eliminating chemicals for both you and themselves.
After learning that the liver was the culprit, of my itching, I started doing research about the liver not functioning, due to chemical overload, and found that, indeed, this could cause the profound itching of my forearms all these years! The result of my research, was that there are herbs that help the liver to function more efficiently.
Among the most effective and well known herbs, that improve liver function are: Milk Thistle, Dandelion Root, Parsley, Black Radish Root, and Burdock Root. There are also some supplements that aid in liver function: NAC (N-Acetyl-L Cysteine), ALA (Alpha Lipoic Acid), and TMG (trimethylglycine). I checked my favorite online supplement company, and found that they had a combination product called Liver Essentials. If you do a web search for - Liver Essentials SWC017 - you should be able to find this product. I found that by taking twice the recommended dose, twice daily, my arms gradually began to itch less. As with almost all alternative remedies, it takes time to see a result. It has been a while, but I think after about 30-60 days, I was seeing a big improvement.
For the most part, taking Liver Essentials has made a huge improvement in my itchy arms. But, I found that there were times, that it was almost impossible to eliminate chemicals, from my life, and the itching would return.
After a while, I went looking for other solutions to my itching. I think it may have been on EarthClinic, that I saw someone mention that Peppermint Essential Oil (EO) helped their itching. I don't remember if they said how to use it, but I have experience using EOs and know that it is not wise to use EOs "neat" or full strength. So I got some of a "natural/Unscented, paraben free lotion, that I had in the house and put some Peppermint EO in it, until it had a pretty strong scent - maybe 15 drops in 2 ounces Of lotion. I found that if I put a small amount of this peppermint cream on my arms before I start scratching, and rub it in fully, it does help manage the itch. If I start scratching first, it takes a lot more effort to get the itch under control. Sometimes it takes 2-3 applications to get it under control.
I recently had to have repeated foot surgery over several months, and the anesthesia and antibiotic drugs given, brought the itching back with a vengeance! Nothing helped, short of sitting with ice packs on my arms all day.
Then, one day, I was looking at Homeopathic Remedies, in the health food store, and found Boiron SULPHUR - for "Skin Rash Worsened by Heat and Water". I was at my wit's end with the itching on my arms (which by now had moved to my upper arms as well), so I decided to try it. Imagine my surprise, when five minutes after taking it, the itching was gone! With Homeopathic Remedies, it is generally necessary to take frequent dosing in the beginning and then gradually decrease frequency. So, I started taking it once per hour for the first day, then as needed, for itching the next day, and now I take it 2-3 times daily, as I still have occasional itching. If the itching stops all together, I decrease the frequency and will eventually stop taking the Homeopathic Sulphur. It is not necessary to take Homeopathic Remedies to prevent a condition. So, once the symptoms are gone, it should not be taken anymore.
---
Honey
Posted by Em (Dunedin, New Zealand) on 06/23/2007


I was being driven crazy at midnight last night by an itching foot which, I think, is a side effect from a prescribed medication. I have tried so many remedies including those suggested by my doctor. Well, last night I came across your site and in desperation smeared my poor old foot with Manuka honey and lo and behold it stopped almost instantly ! The relief is exquisite so thank you for the great information. I will be passing it on. Kia ora. Em, New Zealand
---
Honey
Posted by Natalie (Jacksonville, FL) on 12/28/2006


Today I told my mother about putting honey on her eczema. She applied some and left it on for ten minutes. She had been taking antibiotics for quite some time but nothing had stopped the itching. Immediately after applying the honey the itching was gone. Now we'll just have to see if it heals it completely.
---
Hot Water
Posted by Cleveland_boy (Kelowna, British Columbia) on 08/11/2010

If anyone is looking to relieve an annoying itch I have the solution. When the itch is really intolerable, put it under hot HOT water from the sink tap or bath tub depending where infection area is, start with warm and gradually turn the tap hotter and hotter, the feeling is incredible. A million times better than actually relieving the itch by nail scratching, you actually get goose bumps from the relief.
---
Hydrogen Peroxide
Posted by Cindy (Illinois, USA) on 12/30/2020 401 posts


I've often wondered why scratching an itch feels so good and I THINK it's purpose is to break the skin to trigger the generation of H2O2 that either cleans up the reason for the itch itself or triggers the immune system to come and take care of it!
It makes perfect sense now! That has ALWAYS given me fits! I KNEW there was a reason it feels so good and I think this is, in all likelihood, that reason! FINALLY! That has bothered me my whole life as one of the curiosities that sparked my interest in alternative medicine! Since I was a kid and told to "stop scratching" every time I got a skeeter bite or anything else that felt so good to scratch!
We had a neighbor when I was a kid - Gwen. She was an older woman and a missionary who was always "off to Guam" - "The Gwen of the Guam". She could make homemade bread out of just about anything - or just about anything out of practically nothing at all and knew all sorts of things about herbs and plants. I wish I could tell her this as she agreed with me that it appeared universally so that scratching feels good and must have a purpose.
---
Ice
Posted by John (Los Angeles, CA) on 04/08/2009


Plain old ice applied to the area will give temporary relief and allow you to fall asleep. usually about five or six minutes is long enough. Its no cure but at the moment it can be a blessing.
---