Mastic Gum  
Posted by Rob (Rancho Mirage) on 05/29/2014


Mastic Gum is excellent for getting rid of H-pylori which causes acid reflux and Gerd. Antacids do not work. Mastic Gum 500 mg 2 times a day for 3 months. Do yourself a favor and stop your stomach problems.
---
Posted by Tony C (Antelope, Ca) on 09/23/2013


Today is 9-22-2013... I have been on mastic gum for 5 days and it DID NOT WORK for me.. 2nd day I threw up breakfast and lunch, and had diarrhea badly in evening. So after day 5 I have stopped taking it and am now waiting for the following: So I researched cold press virgin coconut oil and I stumbled on a study by a doctor of 148 people given this type of coconut oil daily, a large spoonful of cold oil once a day for 30 days, was monitored by a doctor and he gave his response at the end of that 30 day period and he concluded that CVO erased H. Pylori , Candida, and parasites as well as a bunch of fungal disorders.. He was quite astonished at actual results from the 148 people... There were so many testimonials of good results using this for 30 days, most everybody agreed to take it for lifetime daily... So I ordered 5 pounds of CVO and will start taking it as soon as it arrives in a day or two.. I have a duodenal ulcer and constant churning of my stomach with swallowing disorders, 24/7, very hard to eat without regurgitating foamy saliva so I am hoping this will calm my stomach down and heal my tumor and H. Pylori problem as well. I have a dying dog also that I will try to feed it to as well, maybe it will save her life. More comments coming on using Cold Pressed Virgin Coconut Oil to heal digestive disorders from a user.
Replied by Nancy
Norman
12/04/2016

---
Posted by Carie (Hudson, Oh, Usa) on 11/06/2010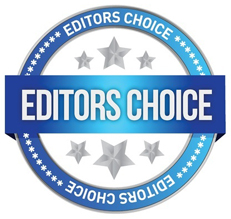 Went to doctor's office for what I am sure was ulcer. Had the gnawing feeling in my stomach about half an hour after I ate and the other symptoms associated with ulcers. After researching this site, found out that most ulcers are caused by h. Pylori. Tried the Manuka Honey for a while but was not agreeing with me. Tried the Mastic Gum and within three days the gnawing feeling was gone. Took it for 20 days (that was how much I had), two pills in morning about half an hour before I ate anything. Had the die off effects so I did not feel great for a few days but stuck through it knowing it was Herx's. Got tested for h. Pylori after and it came back negative. Got my mastic gum at local health food store.
Replied by Meryem
Toronto
12/18/2015

Replied by Janet
Chicago
06/24/2016

---
Posted by Suneel1980 (Houston, Texas) on 10/17/2010


I had H.Pylori for 10 years and tried triple therapy, anti biotics, PPI, etc. Nothing resolved my issue. I wanted to try natural remedies and searched the web and found mastic gum eliminates hpylori and cures gastritis. 3 weeks back I ordered mastic gum 1g. each capsule and taking one in the morning and one evening, from the third day itself I started feeling better. And now I am very happy, dont know it cured hpylori or not as I have to go for a urea breath test or stool test. But I am feeling much better now. Will keep you posted after my test. I will recomend this to anybody suffering from gastritis or ulcers. Feel free to ask me if you need any more details. Thanks
Replied by Abe
Az
09/10/2015

Replied by Massi
Thousand Oaks, California
09/26/2015

Replied by Jahbabe
Lagos, Nigeria
02/27/2017

---
Posted by Ravi (Dallas, Tx, Usa) on 04/29/2010


The best remedy known to me and having successfully tried, is Mastic Gum. Just chewed that gum for two weeks and H Pylori was totally gone.
---
Posted by Greels (West Wareham, MA) on 05/29/2009


I contracted h pylori two years ago and went through antibiotic treatment "twice"... both times failing as I was told I had a type that was strain resistant. After much research, I started taking mastica chios (mastic gum) twice a day. To help heal my stomach lining I also took DGL Licorice as I have HBP. I was recently retested again for h pylori and the results were "negative
---
Mastic Gum and Manuka Honey  
Posted by Jake (Phoenix, AZ) on 06/19/2008


H. Pylori: Took Mastic Gum and two tablespoons of Manuka Honey daily for several weeks. All symptoms are gone and normal.
---
Mastic Gum, Colloidal Silver, Yogurt  
Posted by Sue (Webster, NY) on 03/28/2008


I wrote a few weeks ago about taking colloidal silver, mastic gum, yogurt and prilosec for H Pylori. After taking it for approximately 5 weeks, my recent stool antigen came back positive - I do feel somewhat better, but obviously the bacteria is still present. Just an update... I may try ACV or Oil of Oregano.
---
Posted by Susan (Rochester, NY) on 03/12/2008


I have been suffering with H Pylori since November 2007. After trying the traditional western medicine cure and not being able to tolerate it, I started taking Mastic Gum, 2 caps twice daily. I am also taking 3 droppers ful of Colloidal Silver 10 ppm 3 times a day. I am taking Prilosec twice daily and eating 1 cup of yogurt as well. I am having more good days than bad, but am definately not cured yet. I have been on this regimen for 3 weeks and will continue for a few more before trying something else.
---
Mastic Gum, Digestive Aids  
Posted by Beechee Queen (San Bernardino, California) on 08/05/2010


I was diagnosed with H. Pylori and put on antibiotics and all kinds of medications for over 7 months it was getting so bad I literally stopped eating meals and lived on bananas and oatmeal for fear of the returning belching, gas, bloating, indigestion the antibiotics and endless prescriptions didn't help. Then I searched for alternative remedies and came across a couple of promising cures so I went and bought 3 products hoping that at least one might work. And 3 to 4 days later I noticed that I did not have any more burping, gas, indigestion, or bloating.. It was mastic gum and some digestive aid for healing the stomach lining. It worked I have never had a single symptom since and that was over 3 years ago. It is a sap from a tree that draws out and kills the pylori. I would definitely give this a try.
---
Matula Tea  
Posted by Linda (Orlando, FL) on 01/31/2009


I am a nurse, and about a year ago I was seriously ill. The doctors did every test... then blood test which tested positive for H-pylori... I was soooo desperate for a cure... because I could not tolerate the "standard" treatment of antibiotics, antacids; I turned to the internet and found Matula Tea... it saved my life. You have to understand this nasty bacteria had me bedbound for 6 weeks... with one 2 day stay in the hospital for dehydration. After one month of taking the tea, I was tested again and no sign of H-Pylori. I started to feel "Alive"again.
But here I am yet again with the bacteria. I believe I know the source now, because people too can be carriers of this disease with no symptoms. Well this time I decided to try the "Standard treatment" and had a severe allergic reation to the antibiotics, and still have H-pylori positive. I have learned my lesson, I am ordering Matula Tea once again, and the person who I believe infected me is to be tested and treated.
---
Posted by Pettie (San Francisco, CA) on 12/04/2008


I had stomache pain for over 2 years. My doctor denied that I had the bacteria and didn't do the test. We did scat scan, MRI, X-Rays... He found nothing. Then I got Acid Reflux really bad. Took 2 Prevacid and 2 Carafat each day. A biopsy at an endoscopy found the bacteria in my stomache and barret syndrom 1st stage.I took the pills for 9 months and had a lot of side effects. A specialist told me,"millions of people live with this and take the pills every day. This is nothing." I started Matula Tea and had no side effects. After 2 weeks I reduces my medication, after 3 weeks I stopped taken it. I emailed Customer Service from Matula Tea some times and asked for advice. He told me to take other remedies with the tea.(Slippery Elm, L-Glutamin, Betain) It worked for me. I had an Endoscopy two months ago, my bacteria is gone, my barret syndrom is gone, as well as my acid reflux. If I will get acid reflux or the bacteria again, I will take the tea again.
---
Posted by Colleen (Cape Town, South africa) on 05/27/2008


Matula Tea killed my H Pylori in a month. Had a gastroscopy before and was told it was present. Had a second one a month later and no sign of H Pylori. Hope it stays away! This tea is good!
Replied by Eric Els
Pretoria
01/24/2016

Replied by Reneilwe
Johannesburg South Africare
07/30/2016

Replied by Linda
Cape Town
11/05/2016

Replied by M.c
Gauteng, South Africa
12/16/2016

Replied by Tshego
Johannesburg
02/04/2017

---
Posted by Walter (Fort Lauderdale, USA) on 02/27/2008


I have been suffering with very badly with H.pylori for at least the last 5 years. I had 10 treatents of antibiotics during this time without any success. Everytime I had the breath test it came back positive. I was getting so desperate about my health and even changed my Doctors several times after they all started to tell me that it was because I was panicking so much that I wasn't getting better. I finally searched the internet and found Matula Tea. I am pleased to tell you that Matula has proved to be a real winner and it has given me back my health again. A month after I completed the treatment I did the H.pylori stool antigen test and it came back negative. I was so happy I couldn't believe it. So much so for the antibiotics and other drugs that simply didn't work. I feel duty bound to let other people know about Matula Tea and how it has worked for me. ' What I found great about Matula Tea is that I didn't suffer any side effects like I did with all the antibiotic treatments. I hope that all you people that are suffering just like I did will find my story beneficial to your future health.
---
Posted by Tony (NY, USA) on 01/31/2008


Warning

dear friends, STAY AWAY from matula tea which is sold in the internet. I bought it and when I got it brewed it for about 5 or so minutes. I took a FEW SIPS and minutes later became very ill, allergic reaction. Called 911 and ended in the Emergency Hospital. Be careful folks with some of the things you put in your body. Remember, be careful, as many of these people selling these remedies first objective is to make a buck.
Replied by Alib
Swansea, Wales, Uk
10/26/2010

Replied by George
Lancaster, California
04/19/2016

Replied by Athanasia
Europe
06/16/2016

---