Green Tea
Posted by Bagpuss (London, U.K.) on 09/30/2012

There are quite a lot of people asking about the green tea method for curing eye bulging with Graves disease. I haven't come across the green tea method but I think I can guess as I have some experience that I would like to share using normal everyday teabags which are made from black tea.
(I have graves disease with multi-nodular non-toxic goitre. ) A couple of years ago, for the first time ever, I developed a stye on my eye. I went to the chemist and got some ointment which did nothing and this stye was getting huge. After maybe two weeks my whole eye was really swollen and red, I started to have a good look around on the internet for remedies as the eye drops weren't doing anything. I came across a lot of feedback about normal black teabags being good for various eye ailments so I can imagine green tea is doing the same - :
Method: Moisten the teabags by pouring on a little hot water on them whilst in a saucer. Let them cool and give them a squeeze so they are fully drenched and the dark tea is coming out of them then gently squeeze some of the excess tea off so it doesn't go everywhere and place the tea bags on the eyes and relax back. Leave on for as long as you want. You want the tea to gently go in the eye so leave enough tea liquid in the bag to do this and pat them into your eyes (your eyes are closed) and you may want to rub the teabag around a bit - don't be scared just get that tea in there:) it doesn't sting at all. I left the bags on for 30 mins the first time and saw immediate redness looked less angry. Carried on doing this all day - maybe about 6 times using same tea bags which I left on the side all day and picked them up and popped them back on when I had a spare 15 mins. Have some tissues handy as the tea drips down your face.
Why I'm telling you this is because the stye came to a head, popped and disappeared in two days and this thing was huge and it was on the rise before the teabags:) So when I had done this for a couple of days, my eyes felt loads better all round - which got me thinking. Normally my eyes are a little bulgy from the graves. They are normally very dry and sandy. Feeling better from the stye situation and feeling like my eyes felt a lot better compared to normal, I carried on every day doing the same with the teabags thinking it may help my graves eye problem. After maybe 2 weeks, my eyes were completely normal. No sandy, gritty feeling, no swollen bags or bulgy, no staring look, free movement of the eyeballs and just felt very good and normal. Amongst this teabag treatment, I did two eye bath washes by bathing my eyes with an eye bath using a solution of mineral water and a little splash of ACV as I had also read somewhere that this helped with eye ailments. I would definately reccommend the combination of the teabags and ACV in an eye bath. The measurements for the ACV wash were a guess when I tried it out so I don't know what to say - maybe one part ACV to ten parts water but I don't think it matter so long as there is some ACV in there. It stings a fair bit so you need it weak but it makes your eyes crystal clear and I really felt like it did them a lot of good. I have never had problems since with my bulgy eyes and if I feel like they are even a little dry, I place my used teabag on my eyes after making a cup of tea:) Or, I may bathe them in the ACV and water for maybe a minute or as long as I can stand it for just to make sure the eye problem doesn't come back but I maybe only do this once in every six months. Make sure it's weak though the ACV - Very important and your eyes will be bloodshot after for a little while but when they clear they look and feel great! Hope this helps and thank you for everyone's contributions. Love.
Replied by Linder
(San Diego, Ca)
06/27/2013

Replied by Nica
(Philippines)
05/28/2016

Replied by Carolyn
(Illinois)
07/13/2016

Replied by Miracle
(Detroit, Mi)
05/22/2017

---
Green Tea
Posted by Thankful (Macon, GA) on 01/29/2007

★★★★★
I tried the green tea bag remedy and it worked great for me. I was diagnosed with graves disease and my eyes stuck out for the longest and now after 8 years of looking like a frog my eyes are finally returning to normal.
Replied by Michelle
(Los Angeles, CA)
09/18/2008
★★★☆☆
Better But With Side Effects
BETTER BUT WITH SIDE EFFECTS
Replied by Thankful
(Macon, GA)
11/20/2008

Replied by Regina
(Havre de Grace, Maryland)
05/26/2009

Replied by Mel
(Montreal, Qc Canada)
08/09/2009

Replied by Ted
(Chicago, Ill)
05/11/2010

Replied by Cathy
(Fort Myers, Florida)
06/27/2010

Replied by Selu
(Addis Ababa, Ethiopia)
04/07/2011

Replied by Funcheso
(Chicago, Il, Usa)
04/14/2011

Replied by Joy
(Dubai, Uae)
04/20/2011
★★★★★
Replied by Skipie00
(Grand Rapids, Mi, Usa)
04/24/2011

Replied by Marcus
(Brooklyn, Ny)
09/03/2011

Replied by Momsfourboys
(Wausau, Usa)
03/30/2012

Replied by En
(Boston, Ma)
06/07/2012

Replied by Maria
(Washington, Dc)
07/18/2012

---
Herbal Supplements
Posted by Paloma (Ny, Ny, Usa) on 04/16/2010

Hi everybody. I have severe Graves disease (sweating, weakness, heart palpitations)for almost a year, doctors put me on med methimazole and later on PTU, my liver got damaged. Later on my doc pushed me to take a radioactive iodine, I refused.
I had and still have severe overactive thyroid and bad heart palpitations. I found alternative medicine doc and started to take alternative medications, such as Bugleweed, Melissa. I just started to take all of this a couple days ago, keep you posted... I am really tired of this disease and like all of you want to be cured. God bless all of us
Replied by Norda
(Raleigh, Nc)
08/08/2011

Replied by Mary
(Ancaster, Ontario, Canada)
10/24/2011

Replied by Trish
(Weston Supermare, North Somerset United Kingdom)
11/25/2011

Replied by Jenny
(Provo, Utah)
05/02/2012

---
Honey
Posted by Beatriz (Mexico City, Mexico) on 08/19/2007

★★★★★
Honey drops cured my bulging grave's disease eyes; I just put a drop of honey, pasteurized butter in each eye at night after I wash my face. it hurts so much and you will cry but it's worth it, then after 20 minutes I just wash my face not letting water get into eyes and I go to sleep, in morning I apply water of roses concentrate in each eye, two drops, and my eyes are cured almost 70%, I have them like a frog before,now the lids are again defining and below the brow bulgings are almost gone, day by day.
Replied by Alicia
(Rochester, Ny)
06/05/2015
★☆☆☆☆
Replied by Rhonda
(Lucasvile, Ohio)
12/24/2017

---
Iodine
Posted by Doug (Black Diamond, WA) on 02/10/2020


It is my understanding is that Graves can sometimes be caused by a sudden increase in iodine intake. I think mine was. My ND has a theory that organic iodine (as in kelp) could be safe whereas inorganic iodine (lugols) might be a problem. I've taken kelp and while I haven't noticed the improvement that others have, it has not affected me adversely.
---
Magnesium
Posted by Wendy (Maryland, US) on 02/21/2015

I have had Graves disease for almost two years. I had no eye or eye lid swelling until a couple of weeks after getting botox for frown muscles above my eyes, but over my eyelids. What a mistake. Apparently, my immune system then started attacking my eye tissue after it attacked the botox toxin. Please tell everyone to avoid botox when suffering from Graves disease because it can then cause the eyes to start swelling. Back to natural methods for reducing eye issues related to thyroid disease; I also read that magnesium is one of the number one minerals missing with those with this condition and how supplementing with the correct dose (in equal amounts to calcium, not on 2 to 1 ratio as previously thought), can reverse autoimmune disorders.
---
Multiple Remedies
Posted by Evelyn B. (Singapore ) on 01/31/2019

★★★★★
Hello, I was diagnosed with Grave's disease 6 months ago. TRAB antibodies very high. I did not take medication from the doctor.
I took L-Carnitine 1000mg 3 times a day, from Life Extension. I also took Alpha Lipoic Acid 3 times a day. Both L- Carnitine and Alpha Lipoic Acid slow down the thyroid. In addition I took bugleweed and a plant mixture called Thyroid Calming ( Herb Pharm). It worked wonders for me.
I also brought my Vit. D to a high level, which is key in autoimmune disease ( I was Low) I am also taking Zinc, which is also key for autoimmune disease. I am now in remission. So I stopped taking L- Carnitine, Alpha Lipoic Acid, Bugleweed and Thyroid Calming drops.
What I continue with is large doses of Omega 3, Selenium, Zinc, Vit. D, Vit. A, Vit. B complex and twice a week Glutathione IV 1000mg. The glutathione helps to prevent eyes from bulging. At the beginning of the disease one eye started bulging. With the glutathione IV it went back. As I read that the eyes are at risk for about 3 to 5 years even after the thyroid is back to normal I will continue with the Glutathione.
My eyes are good except for dryness. In the left eye I was diagnosed with Superior Limbic Keratoconjunctivitis ( SLK) It is a rare eye disease which is often found in people with thyroid problems. A very excellent webpage for Graves' disease is the one of Dr. Osansky, Natural Endocrine Solution. In fact I followed completely his advice!!!! Please go and read on his webpage, it is all in there.
Evelyn
Replied by Arlene
(Chicago)
04/30/2019

---
Multiple Remedies
Posted by Nitu (Los Angeles, Ca) on 04/22/2009

★★★★★
I was diagnosed with graves disease 6mos ago.Those palpitations and trembling scared me away.It started with flu.I kept feeling week even after 1 month of my flu episode.I knew something was wrong.I went to see my doc.He thought it is just stress from work. I am a Nurse from profession. At work i put the heart monitor , was surprised with my heart racing in sinus tach at 110. My hr used to be in 70's. I ran to my doc again and after all the test was diagnosed with grave dz. That scared me off. I sat on the internet, search . I didn't want to go for medical tx. I knew the side effects. I tried bugleweed liquid herbal extract. I take about 10cc 2x/day. I tried lemon balm but it makes me sleepy. I take flax seed oil as well. I improved a lot. NO more palpitations.No more trembling or weight loss .I go for blood test q 3 mos.slowly but i see improvement each time. I learn to delegate as well. I do yoga on daily basis. Remember you don't have time, but you have to do it for your own self.
Replied by Aimee
(Milwaukee, Wi, USA)
11/27/2009

---
R51 Thyroid Drops, CBD Oil
Posted by Jenn (Canada) on 06/03/2022

★★★★★
1. Dr. Reckeweg-Germany R51 – Thyroid Intoxication Drops
2. CBD 1500 mg ( 30ml)
The above 2, combined with L-carnitine ( also acetyl L-carnitine), took grave's disease and all its symptoms ( with thyroid eye disease, graves' dermopathy) to the trash can.

I used hemp heal 1500mg dose. Roughly 5 bottles of each. I no longer have graves'. I did at the beginning use some bugleweed. But it's still sitting in the cupboard. Relapse is always possible I suppose but after you get rid of the carb build ups, all you need is R 51. Which is roughly 38$ Canadian and will last you 2-4 months. Depending on the timeline of your treatment.
At first, you will take 5-10 drops 2-3 times a day. Then you'll graduate to 5 am and pm. Then 5 a day and eventually nothing. This will take a year maybe, depending on the person.

This really worked for me and at least one other person, it was recommended to me through a work acquaintance.
---
Royal Jelly
Posted by Jennie (Orange Park, Fl) on 04/27/2013

★★★★★
I have been reading this forum about Graves disease and bulging eyes two days ago, I have used the honey treatment for my mild bulging eyes and the royal honey, taking 2 tablespoon twice a day, and the honey mix with just a little bit of water to clean my eyes before going to bed, it works like wonder!! . I can tell the difference in my eyes just by being in it for two days, Thank you so much for sharing all ur experiences and the natural treatment... I am going to keep up with it until I am back to myself again. :)))
Replied by Liz
(Hingham, Ma)
05/15/2013

Replied by Alexandra
(New York)
10/21/2013

Replied by Kathryn4
(Maryland)
10/21/2013

Replied by Terry
(Euclid, Ohio)
09/07/2015

Replied by Jan
(Dubai)
10/29/2015

Replied by Adeline
(Malaysia)
07/25/2016

---
Royal Jelly
Posted by Cathy (Buffalo, Ny) on 01/02/2011

★★★★★
Royal jelly does help the soreness and bulging of the eyes caused by graves disease. I was diagnosed about a year ago with graves disease and my eyes have been sore, dry, and bulging. My husbands family owns an apiary, so we know how well honey and hive products can be so helpful with health issues. About two months ago I started taking 3000 mg of royal jelly each day as a capsule. My eyes are so much better. You can purchase the supplents online. Just do a google search.
---
Royal Jelly
Posted by Eve (Virginia Beach, Virginia, Usa) on 02/13/2010

★★★★★
I have had symptoms of euthyroid Graves eye disease (normal thyroid with bulging eyes) for many years (I am 39). I read about Beatriz using honey for the eyes in her post from 2007 - Thank you, Beatriz! I developed my own method of using the honey.
Before I go to bed, I put one or two tablespoons of honey in 6 oz. of warm water, stir thoroughly, and wash out my eyes. Washing out my eyes with honey and water has made a difference, and my eye bulging has been reduced.
Since the honey eye wash worked, I wondered if my eyes would be helped if I ate honey. I went to the health food store and bought a jar of royal jelly (865 mg.) mixed with honey and ate a teaspoon every night before going to bed. This helped my eyes some, but I wondered if I could get better results by just eating PURE royal jelly, since pure royal jelly is very potent.
I started eating half a teaspoon of pure royal jelly before going to bed and this has probably made the biggest difference in reducing my eye bulging. I cannot find pure royal jelly at the store, so I buy it online.
Pure royal jelly is yellow and creamy and must remain cold at all times. It has to be shipped in ice packs, and you will have to pay a lot for shipping but it is worth it to reduce the bulging eyes. I have had this disease for a long time, but by washing out my eyes with honey and eating pure royal jelly, my eyes look better every day. I am anxious to look like my old self, but I have to tell myself to be patient because there is no instant cure. It took time for my eyes to get bad, and it will take time for them to heal. Another tip: I used to experience very severe eye pain, and I occasionally still have mild pain.
My solution is to put two or three drops of CLEAR iodine (found at the health food store or online, not the drugstore) in a glass of water and take a couple of sips, which eliminates the pain.
Replied by Charity
(Australia)
04/25/2017

Replied by Jc
(Virginia)
01/16/2018

Replied by Audrey
(VA)
07/22/2021

---
Selenium, Dietary Changes
Posted by Kukuipu (Florida) on 05/05/2012

★★★★★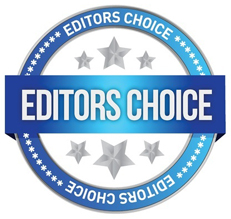 Hi Everyone, First, I want to thank everyone for sharing real advice and help that most of the doctors and medical professionals can't give.
I have been diagnosed with Graves Disease 7 months ago. When I was diagnosed it was medium to severe. Of course they tried to put me on the medication, and send me to the radioactive treatment. I refused both. I can't see that any of those two options would help me to 'cure' that disease. I think that if any, they bring something else, not good, in addition to what you already have. So I started researching the internet for natural help.
After 2 months the bulging eye symptom associated w/ Graves started. I had already taken selenium (from 1st day of diagnosis, max safe dosage) and bugleweed, as well as some other herbal remedies. When the eyes started bulging, I knew I had to do more. I researched auto immune disease more than Graves, started on Aloe Vera and fresh Grapefuit juice, as well as Omega 3 (Dr. Murphy's - correct ratio), and Flaxoil. The Omega 3, taken with every meal did it.
My eyes were back to normal (they were NOT far out) within 1 week. I did the ALCAT test and a nutrient test, and the results were Selenium deficiency, even after I had taken the max dose since 6 months. So Selenium definitely is key, as well as anti-inflammatory nutrition. I am about to have another lab test done in 3-4 weeks, and we shall see. My nutrients test brought back excellent Vit C, D, A, K, Calcium, etc. levels, due to the fact that I really eat what's beneficial vs. what's good. Not always easy, but definitely the way to go if your body is battling something. I was however missing gluthatione and folic acid, which I'm taking now too.
---
Supplements
Posted by Timothy (Chicago, Illinois) on 10/24/2009

★★★★★
I get flare-ups of hyperthyroid symptoms - my test results have come back with the markers of graves disease. I have taken these symptoms to help with my hyperthyroid/jitteriness/insomnia/racing thoughts. If I take them for a few days - a few weeks and then re-take a thyroid test, my thyroid levels actually show remarkable improvement as my symptoms improve:
L-Tryptophan - 500milligrams - 3 pills up to 3X a day (without food)
Magnesium Chloride - 2 teaspoons 3X/a day (with food). I have also used Magnesium Citrate 1-2 teaspoons up to 3X a day. I think I prefer the Magnesium Chloride.
Magnesium Glycinate 400milligrams - up to 3X/day (with food)
Vitamin E - I know some doctors advise against taking large amounts of vitamin E so please check with your doctor. When I get very jittery vitamin E helps make me tired and calm me down so I'll take up to 800 iU a day of vitamin E as well.
These are the supplements that have significantly helped me. Please check with your doctor first!
Replied by Jules559
(Porterville, Ca)
07/20/2011

Replied by Jen
(Bozeman, Mt)
08/12/2011

Replied by Tina
(Prescott, Arizona)
09/01/2011

Replied by Jen
(Bozeman, Mt)
09/01/2011

Replied by Jen
(Bozeman, Mt)
09/01/2011

Replied by Catherine
(Whittier, Ca)
04/24/2012

Replied by Bill
(San Fernando, Philippines)
04/25/2012

Replied by Bopeep
(New Zealand)
04/28/2012

Replied by Marie Mclean
(Nz)
11/06/2017

---