Selenium, Dietary Changes
Posted by Kukuipu (Florida) on 05/05/2012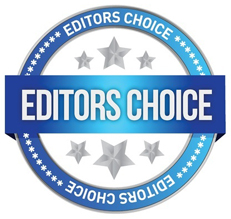 Hi Everyone, First, I want to thank everyone for sharing real advice and help that most of the doctors and medical professionals can't give.
I have been diagnosed with Graves Disease 7 months ago. When I was diagnosed it was medium to severe. Of course they tried to put me on the medication, and send me to the radioactive treatment. I refused both. I can't see that any of those two options would help me to 'cure' that disease. I think that if any, they bring something else, not good, in addition to what you already have. So I started researching the internet for natural help.
After 2 months the bulging eye symptom associated w/ Graves started. I had already taken selenium (from 1st day of diagnosis, max safe dosage) and bugleweed, as well as some other herbal remedies. When the eyes started bulging, I knew I had to do more. I researched auto immune disease more than Graves, started on Aloe Vera and fresh Grapefuit juice, as well as Omega 3 (Dr. Murphy's - correct ratio), and Flaxoil. The Omega 3, taken with every meal did it.
My eyes were back to normal (they were NOT far out) within 1 week. I did the ALCAT test and a nutrient test, and the results were Selenium deficiency, even after I had taken the max dose since 6 months. So Selenium definitely is key, as well as anti-inflammatory nutrition. I am about to have another lab test done in 3-4 weeks, and we shall see. My nutrients test brought back excellent Vit C, D, A, K, Calcium, etc. levels, due to the fact that I really eat what's beneficial vs. what's good. Not always easy, but definitely the way to go if your body is battling something. I was however missing gluthatione and folic acid, which I'm taking now too.
---