Apple Cider Vinegar  
Posted by Kirsty Ann (Us) on 02/11/2017

When I was around 21-22 (8 or 9 years ago), I developed a hard wee bump on my knee. It hurt when I knocked it but otherwise didn't affect me. I went to the doctors maybe 6 months after I first noticed it start to grow in diameter. My Dr had never seen GA before but knew of it due to a family member of his having it. From then on it was assumed it had GA. It grew into a 2cm round ring of raised bumps that further concern me so again I went to another Dr who used liquid nitrogen on it which did nothing other than leave a horrible scar. I gave up trying any more treatments as I was told it wasn't any. Over the years the GA on my knee has flattened out looks less red and sore but I now have GA on my elbows. The hardest part about it being on my elbows is every single time I put my elbows on a table or hard surface the pain is enough to drop The Hulk. My description of the pain would be similar to that of kneeling down hard on a sharp stone. It subsides reasonably quick but wow it's sore straight after. I'm super excited to try the ACV topically and if that doesn't work I'll try it orally. I can't wait to see if this actually works. Feeling hopeful :)
Replied by Bonnie
Chicopee, Ma
10/28/2017

---
Posted by Susan (England) on 10/06/2016


Hello everybody ... I have had GA for about ten years it developed after Hep B innoculations (I work in a Hospital). A good friend also has GA and is a nurse - also had Hep B innocs. I was taking cider vinegar long before GA appeared (I also tried Puva, nothing topical works) ACV is good for so many things I was taking it for joint stiffness and depression. I have to report that when I am away and don't take ACV - the GA shows up even more (evident most of the time anyway) It is extensive, armpits, inside area of arms, shoulders, tops of thighs and backs of knees and right across the tummy. Great!! I only take ACV in the morning but am going to increase to the evening too - I take it in hot water - maybe it shouldn't be diluted? I don't want to avoid Gluten and be ceoliac (! ) I love my bread....
Replied by Ayo Wellness
Colorado
01/17/2017

Replied by Vicki
Ia
01/28/2017

Replied by Cheryl
Michigan
05/15/2017

Replied by Gay
Florida
07/02/2017

Replied by Mmsg
Somewhere, Europe
07/03/2017

Replied by Gay
Florida
07/10/2017

---
Posted by Kristal (India) on 04/12/2015

My 5 years old daughter is suffering form Granuloma Annulare from past 2 years. We used Apple Cider Vinegar externally for 5-6 days at night. It disappeared completely but after 3 months it appeared again, but not at the same spot, rather little away from it. Kindly suggest some remedy. Can we give her ACV orally?
Replied by Mama To Many
Tennessee
04/12/2015

Replied by Cassandra
East Chicago, In.
09/19/2015

Replied by Kim
Simpsonville, Sc
11/25/2015

Replied by Jo
Canada
01/12/2017

Replied by Mary
Georgia
01/18/2017

Replied by Maryb
Tx
01/18/2017

---
Posted by Jenni (Carmel, Indiana) on 03/14/2015


I have been able to stop my Granuloma Annulare with a taking the Apple Cider Vinegar liquid 1 Tbs. two times a day 1 Tbs. of Silver Biotics each time. You can purchase the ACV and the Silver Biotics at GNC. I mix them with 1 Tbs. of orange juice so it doesn't taste as bad. I have been taking daily vitamins D3 1000 IU, Coenzyme Q10, Vitamin C, Echinacea, and Fish Oil. I bought all of these at Target. I take the dosages recommended on the bottle. I have also been drinking herbal green tea in the morning and Echinacea tea in the evening. I also put Cortizone 10 on the spots in the morning and at night. I still have some red spots but they seem to be fading away. This site was really helpful in getting me started getting over the Granuloma Annulare and wanted to share my recovery story. Thanks to all of you who shared your information about Granuloma Annulare!
Replied by Missi
Fishers, In
06/20/2015

Replied by Susie
Pueblo Co
07/07/2015

Replied by Kimmi
Oh
11/08/2015

Replied by Gena
Texas
04/28/2016

Replied by Dennis
Canada
07/23/2016

Replied by Beth
Colorado
01/03/2017

Replied by Beth
Colorado
01/03/2017

Replied by Carol
New Zealand
01/09/2017

Replied by Vicki
Iowa
01/15/2017

Replied by Dee
Brisbane Australia
01/21/2018

---
Posted by Vicki (Corinth, Ms, Us) on 06/24/2013


I have had Granuloma Annulare for about 8 years. I went to doctors and went through the steroid treatments like many others. Treatments worked but GA comes back immediately. My GA is on my entire body except, luckily, not my face. I was desperate and returned to internet to see if anyone had found anything to cure GA. I came across this site and read where ACV had been the answer for some. I immediately began drinking 1 oz. in the morning and 1 oz. at night. It's been six weeks and I definately see a difference. I am very encouraged for the first time in years. I just know that this is going to be the answer. I look forward to reporting a 100% cure.
Replied by Ninatoughill
New Jersey
04/24/2014

Replied by Andrea
Colorado, US
01/20/2015

Replied by Vikki
Australia
01/31/2015

Replied by Angie
Wilton, California
02/08/2015

Replied by Dave
Fountain Inn, Sc
02/08/2015

Frances
Cabarlah, Qld.
02/21/2016

Replied by Crystal
Ohio
05/05/2015

Replied by B
Festus, Missouri
05/05/2015

Replied by Crystal
Ohio
05/18/2015

Replied by Carolyn
Erie Ks
06/01/2015

Replied by Cmm
Arnold, Mo
06/29/2015

Replied by Sheila
Colorado
08/29/2015

Replied by Jada
Chicago, Illinois
06/16/2016

---
Posted by E (Arlington, Tx) on 04/09/2012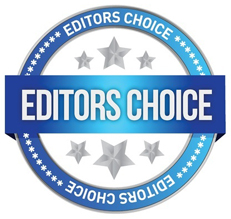 Our 5 year old daughter has GA and topically applying raw apple cider vinegar is the only thing that has worked to eliminate GAs. We did steroid shots the first two times GA popped up but that wasn't a long term solution! So thankful for ACV. I soak a cotton ball in ACV and use medical tape to fix it over the GA spot. We do that procedure for 3-4 nights and the GA is healed... Actually it looks like poison is drawn out and a scab forms. (A week later the scab is gone. ) Still, waaay better than steroids. We've checked into all known causes for GA over the past year (today we got back a clean bill of health from a CBC w/diff) and haven't uncovered anything.
Replied by Jason
Stratford, Connecticut
05/10/2012

Replied by E
Arlington, Tx
09/11/2012

Replied by G
Euless, Tx
01/24/2013

Replied by Laura
Oklahoma
11/24/2015

---
Posted by Elyn From Milwaukee (Oklahoma City, Ok/usa) on 10/28/2011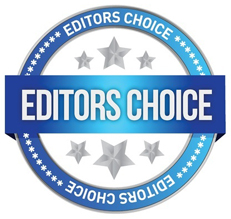 I have had granuloma annulare for 9 years now. It began as a small patch on my left hand-- an ugly red rash, neither itchy nor painful. It has spread to the backs of both hands, up to my middle knuckles. The doc diagnosed it and said that it often is a precursor for diabetes, and that we'd keep an eye on it. Well, my favorite coworker in OKC introduced me to EarthClinic and I read about ACV. I drank it for a few months this past winter -- 1 Tbsp ORGANIC ACV with 1Tbsp honey, in warm water, morning and night. In spring, my coworker and my boss noticed that my GA had mostly disappeared! I hadn't even noticed! Oh, it's still there, but VERY much faded. I had to stop drinking the ACV because my teeth were beginning to hurt-- now I'm back on it but using a TINY pinch of baking soda in with the vinegar, let it fizz, then add warm water and the honey. I DEFINITELY recommend it. I don't know how long you will have to take it-- don't know how widespread or severe your GA is. Best of luck to you!!!
---
Posted by Nizac (Mid Hudson Valley, Ny) on 03/30/2011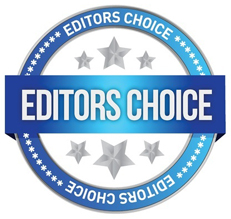 My wife developed severe Granuloma Annulare (GA) about 2 years ago on her arms, hands and chest. After visiting a dermatoligist she was prescribed prednesone which put it in remission. However when the Prednesone was stopped it started reapearing. This happened twice both times it reapeared. I read on a forum a dermatoligist had a patient who told her that ACV put his 35 year case of GA in remission 1 oz in the morning 1 oz at night. I know that's a lot of ACV but it worked. My wifes GA is vastly improved her arms and hands, chest are almost totally clean. It's been about a month since she started taking it but saw results in about 1 week. Good Luck
Replied by Kristie
Chattanooga, Tn
06/30/2011

Replied by Therealtabby
Summerberry, Sk, Canada
10/28/2011

Replied by Elyn From Milwaukee
Oklahoma City, Ok/usa
10/28/2011

Replied by Tabby
Summerberry, Sk
12/13/2011

Replied by Jeannette
Milwaukee, Wi
02/11/2013

Linda Cross
Spindale, Nc
03/02/2016

Linda Cross
Spindale, Nc
03/02/2016

Carmen
Charlotte Nc
09/07/2016

Replied by Phyllis
Nyc, New York
03/17/2013

Replied by Doni
Snowbird Winters Az Summer Wi
10/28/2013

Replied by Denise
New Hampshire, US
11/07/2014

Replied by Violet
Cerrillos, NM
11/26/2014

Replied by Sher
Philadelphia, Pa
02/28/2015

Replied by Mariah
Us
04/06/2015

Replied by Nicole
Woodland, Ca
05/15/2015

Replied by Faye
Nv
01/07/2016

Replied by Mama To Many
Tennessee
01/08/2016

---
Dietary Changes  
Posted by Noni (San Luis Obispo, Ca) on 10/12/2016


Cause of Granuloma Annulare may be systemic Candida.
I have had granuloma annulare on my hands for about 25 years now (see picture). It was only on one hand for many years, then seemed to have travelled up to my fingers and it became prevalent on my left hand as well. It's as if it moved/shifted. When I bumped it, it hurt.
About 2 months ago, I had a blood panel done and it was found that I had Systemic Candida (Albicans) which was contributing to many painful problems in my stomach area. It has been about 5 weeks now since I've been on an Anti-Candida diet (as well as a diet for my Leaky Gut) and I can truly say that almost all of my Granuloma Annulare has cleared up on both hands! At least you really have to look hard to see it.
Just wanted to encourage others that if they have granuloma annulare, go get a blood panel done for Candida Albicans. If it shows >1, then you may have Systemic Candida.
My nutritionist said that most everyone she meets that has an auto-immune disease almost always has Systemic Candida, but not every Systemic Candida patient has an auto-immune disease...not yet.
She said doctors don't know much about Candida, so they miss it altogether. I really felt that this is the key to my health problems and feel much better, although it's very tough for me to stick out this diet for 2 months.
I hope this helps everyone suffering with this same strange phenomenon. God bless.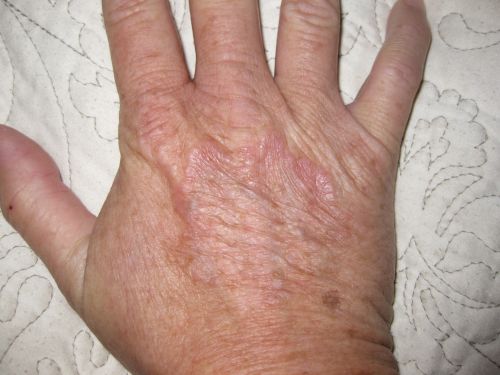 ---
Posted by Audrey (Chicago Il.) on 10/10/2016


I have had granuloma Annulare now for 3 years. Started on my stomach and went to my arms and hand. It's a very frustrating skin problem. I always go back to what I was doing when it started. I started taking garden of life herbal products and within 3 days it just appeared. I didn't really think too much about it because the store claimed my skin breakouts was part of detoxing. And I switched products and used other brands. I also did apple cider vinegar. I also take adderall for addhd.
I find if I stay off herbs and acid foods, it goes away. And alcohol makes it even worse. I am going to go on a anti fungal diet and see how that goes. Dr kaufman on you tube has a the diet available. Does anyone else have a problem loosing weight with this?
---
DMSO  
Posted by Deopatria (Greenville, Sc) on 05/15/2013


I've had great success curing the skin troubles of Granuloma Annulare by using DMSO topically. I apply it on a paper towel and then plastic wrap and hold in a few minutes until the burning sensation - as long as you can stand it, around 15 minutes. It's not really a burn, will subside next day. The bumps are usually gone. I had a huge ring it has mostly gotten rid of now. Will apply it when new bumps come and save myself the issue of watching these things grow large.
Replied by Shirley
England
08/08/2013

Replied by Valerie
Marquard, WI
04/20/2015

---
Enzymes  
Posted by Linda (Canada) on 02/09/2018


After 1 year of my husband having the worst case of GA the dermatologist had seen and after being ask d to attend a Dermatological convention for further consultation which had no results, he starting taking a supplement for candida made of multiple enzymes (Amylase, Cellulase,Glucoamylase,Hemicellulase ,Invertase, L-Leucine) which is an enzyme therapy with no side effects.
In days my husband stopped itching(he was itching constantly) and after 5 days his GA is disappearing and he feels so much better. I believe that this condition may be related to Candida. We tried numerous remedies after the usual steroid treatments did not work such as coconut oil, tea tree oil, apple cider vinegar, colloidal silver and though these helped relieve symptoms and did help some of the spots lessen, the disease persisted. It is a relatively inexpensive supplement.
Replied by Mary
Usa
02/11/2018

Replied by Lisa
Cummings, Ga
03/11/2018

---
Gluten-Free  
Posted by Sally (Tennessee) on 09/16/2016


I am a 63 yr old female with generalized granuloma annulare for 15 yrs now. It began as 1 lesion above my left knee and several on the back of my neck. Of course I've seen multiple doctors in multiple disciplines and tried countless medications. The only somewhat effective treatment has been oral steroids which can only be used temporarily. Over the yrs the lesions have spread absolutely everywhere. Symmetrically on hands, feet, shins, forearms, elbows. Showed up, stayed for months, destroyed the collagen and moved on to torment the next location. For the past 5 yrs my entire torso, upper thighs, and the back of my neck have been solidly covered.
I've tried removing several possible dietary offenders with no success, UNTIL 3 wks ago when I went gluten free. I can't believe this! My skin is actually clearing up! This is the most wonderful thing. Why has no one tested me for gluten sensitivity in all these yrs?
Replied by Frances
Cabarlah, Qld.
09/18/2016

---
Posted by Erika Rose (Woodbury, Ct) on 02/08/2016


HI, I have had this condition on and off for a few years got worse as I got older. Last year I had a flare up and not knowing what it was I suffered for months. I went to many Dr's no help. I slathered everything on me to no avail. I was finally told to try no gluten. (I also have a thyroid condition) Well no gluten, no rash!!! Just a thought to try. It took about a month for the rash to go away and if I eat gluten I immediately get a rash on my legs.
Good luck!!
Replied by Karen K
Orange, Ct
03/07/2016

Replied by Danielle
Pa
03/08/2016

---
Posted by Nomore (Richmond, Va) on 11/15/2012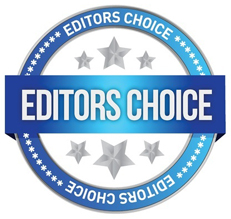 Hi all... I just had to pass on my success with getting rid of Granuloma Annulare. I had it for about 3 years. I can't say this will work for everyone, as many medical professionals think this could be related to Diabetes and Lupus as well.
Go Gluten-free. I tried everything prior to my discovery of my gluten-intolerance. I tried things such as blood tests for diabetes, lupus, celiac disease plus allergy prick tests. Nothing helped me until I got a stool test. This test showed a significant intolerance to wheat. Once I removed this completely from my diet (and you definitely have to read all food labels! ), it went away. It also seems I have an intolerance to almonds too. I think with all the almond products out there, my body doesn't quite like them either. The removal of these two things completely cleared my skin.
I hope this can help someone! Good luck!
Replied by Denise
New Hampshire, US
11/07/2014

Replied by Lucy
Arab, Al
07/22/2015

Replied by Adrienne
Minnesota
10/25/2016

---