Bitter Gourd
Posted by Mechelle (South America) on 11/21/2010

My mom had a large fibroid. I remember her putting my hand to feel the hardness on her abdomen. She passed this fibroid out after using karila(bitter gourd)leaves. There are two types of bitter gourd, the tiny round one with the small leaves(that grows wild) is what she used. She would rise in the am and pick a handful of this vine. Extract the dark green juice by rubbing the leaves in the palms of the hands. Drink a tablespoonful of this very bitter juice daily. I don't know for how long and I cannot ask her because she is deceased.
---
Blackstrap Molasses
Posted by Payal (California ) on 10/21/2018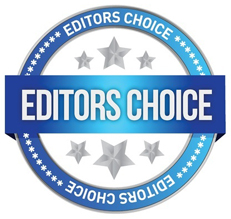 Hello to all the women suffering from Fibroids, I have 5-6 very very large fibroids and my uterus is 20 cms - I was OK with life till it was 18cms but after it increased to 20 cms life has been unbearable - I am even more tired, fatigued, look like I am in 3rd trimester and hair loss etc etc.. My periods are heavy but they last max 2 days - I started using VIT B6 100 MG daily - even during periods to reduce the flow. It helped a lot..but we may need to take more than 100 mg during periods if the flow is heavy and this causes temporary tingling and numbness in the feet which will go away once you stop B6 for a day. I don't want to go in for surgery so am desperately looking for a CURE.
I read about BLACKSTRAP MOLASSES AND STARTED UNSULPHURED BLACKSTRAP MOLASSES YESTERDAY - I got my period today AND I cannot believe it - its lightest of the light, I don't feel bloated, heavy tired, I am not sighing and groaning as I normally do. I have started taking 1 spoon AM and 1 spoon PM with warm water and I have just taken 2 spoons - MY UTERUS IS SINGING - my body can feel the difference. I have read 2-3 firm testimonials of women who cured and dissolved their FIBROID TUMOURS with Blackstrap Molasses. I can confirm that with 1st 2 spoons my UTERUS is singing, my periods are the lightest ever and I am sitting down to share this - PLEASE PLEASE PLEASE RUSH AND GET A BOTTLE OF UNSULPHURED BLACKSTRAP MOLASSES AND TAKE 2 SPOONS A DAY AND CHECK FOR YOURSELF AND REPORT progress. BSM is very very rich in IRON, and a host of antioxidants and VIT B6 which increases progesterone. 1 IMP matter to note here and all women will already know this - if you take any IRON supplement, your periods will end up much more heavy hence I always avoided iron supplements and used to rely on beet juice, carrot juice, wheatgrass juice and lots of VIT C. Now I am using only BSM because it has all the IRON a woman needs. If you wish, only if you wish you may add carrots, beets, aloe vera juice to your drink. I don;t
I am using only BSM and it has come as a life saver and a miracle.
I am very very confident that if bleeding is controlled - then it can shrink fibroids. BSM is very very rich in antioxidants and B6 that balance PH levels inside the uterus.
I am NOT taking any other medicines or anything else - I just stopped diary and meat and eggs and continue with vegetables. I was taking VIT B6 but BSM is doing far far far better than VIT B6 so I have stopped VIT B6.
If for some reason it is not working for you - stop and check what else are you taking that is not letting BSM work.. is it birth control pills or something else hormonal. Stop that and continue with BSM
I will share my feedback in 2-3 months if I notice a reduction in the size but the way day 2 has gone, I am very very confident that BSM is doing something awesome to clean up the uterus and the pelvic area.
Please take BSM and continue this thread - I have tried every other remedy last 7-8 years and nothing has worked to reduce Fibroids or the blood flow. The only thing that helped me so far is VIT B6 but BSM is working at a level far higher than VIT B6.
Brand I used was Aunt Pattys Unsulphured Organic Blackstrap Molasses from whole foods for $4.99 for 12 ounces - if you can't get this one, use ANY UNSULPHURED BRAND.
The PH level of the Uterus is somehow magically getting reset by BSM - ls report back - I think anything that reduces the flow and emptying and flooding during periods is the right way to shrink fibroids. It shows that it knows how to handle the ECO-SYSTEM.
Contrary to what most Doctors may not tell you - HEAVY PERIODS puts all women at much higher risk for all kinds of PEVLIC AREA cancers
In fact that's why I started VIT B6 to control and reduce the flow by medication.
BSM has just taken charge of my uterus and I believe it can set right the ecosystem, GOD BLESS, GOOD LUCK, PLEASE PASS THIS ONTO EVERY WOMAN WHO IS SUFFERRING OUT THERE AND IS HAVING FIBROIDS, CYSTS AND HEAVY BLEEDING.
I have gotten my life back.
Thanks,
Payal
Replied by Jeanniee
(Fl)
10/28/2018

Replied by Payal
(Ca)
10/30/2018

Replied by Active Mom Of 5
(Monmouth County, Nj)
11/10/2018

Replied by Rose
(Singapore)
11/10/2018

Replied by Payal
(California)
11/17/2018

Replied by Nikki D
(Florida)
02/06/2021

Replied by Loveth
(San Bernardino. CA)
12/02/2021

Replied by Pinky
(Philadelphia)
07/28/2022

Replied by Dene
(Houston Tx)
09/27/2022

Mama to Many
(TN)
09/27/2022

Replied by Kerline
(ON)
01/19/2023

Replied by Sasha Jacob
(Australia)
08/02/2023

Replied by shb
(Sydney)
09/27/2023

---
Blackstrap Molasses
Posted by Sweetness (Tx) on 08/19/2016


I read once on earthclinic that blackstrap molasses works wonders for fibroids. I told a co worker about what I found as she was heading to surgery after the holiday's. She was clearly upset as she had grandchildren to support and missing work would have actually hurt her situation rather than helped...she took my advice and took the recommend dose...I lost contact with her bcuz my job with the company was temporary. A year later I saw her at the grocery store and she noticed me with excitement in her eyes, she told me that after taking the blackstrap molasses her fibroids were completely gone...she didn't need surgery after all...needless to saz there's a very happy grandma in San Antonio today!! Lol thanks earthclinic for all the useful information...
---
Blackstrap Molasses
Posted by Souha (Dearborn, Mi) on 04/11/2014

I have a 8.5 cm fibroid. I had it for 8 years. doctors tell me to go for hysterectomy. I tried everything to avoid it. I take whole food based supplements to balance my hormones, it took almost a year to balance them, my period is much better and my fibroid did not grow within a year which is a good sign but I needed it to shrink. I heard about the blackstrap molasses, I started taking it four days ago two times a day two tablespoons. Do you think it will help shrink the fibroid now especially that my hormones are balanced? Is two tablespoons a day enough to help shrink the fibroid and how long do you think it will take.
Replied by John
(Nigeria)
11/01/2014

Replied by Deb
(West Virginia, US)
11/17/2014

Replied by Sue
(Ks, US)
12/11/2014

---
Blackstrap Molasses
Posted by Blonde Q T (San Antonio, Tx, Usa) on 07/01/2013

I've suffered with fibroids for over 18 yrs. I've had 2 laparoscopic surgeries. My 1st surgery was a fibroid the size of a basketball! I'm a small woman. In 2005 I had my 2nd surgery where my Dr removed 3 smaller ones. It's 2013 and I have 6 fibroids of various sizes & a cyst on my ovary. I'm 49 still suffering with heavy bleeding and massive clots, the pain has been so severe I've fainted. My hemoglobin is very low & I'm so fatigued all the time. I have constant pain & pressure in my abdomen. I feel like I always have to use restroom & since my 1st surgery I have troubles emptying my bladder. ? I need relief! I'm anxious 2 try unsulphured bsm, how much to take? When to take & should I be mixing it with warm water? Please advise.
Replied by Mama To Many
(Middle, Tennessee, Usa)
07/02/2013

Replied by Anon
(USA)
07/02/2013

Replied by Andrea C
(Cardiff, Wales)
07/21/2013

---
Blackstrap Molasses
Posted by Kitti (Sterling, Tx) on 02/07/2013

Any idea abt. having non alcoholic red wine with molasses to shrink fibroids or to cure them completely. I'm taking molasses on a daily basis for heavy flow which may not be sufficient enough as a cure... Read so. Is anyone trying any other remedies with molasses to cure fibroids? Also, if anyone knows about good homeopathic Doctors who could help with mostly all ailments of men and women issues. Would appreciate if people can provide list of such Doctors to be contacted in the U.S.
---
Blackstrap Molasses
Posted by Paris4ever (Florida, Usa) on 08/10/2012

I have been taking blackstrap molasses for about a month now, my last period was a little better than before(less cramping, shorter days)... I have fibroids! But since my last period, I have been bleeding a little everyday. My next period is in about 8 days. I was wondering if my unusual bleeding in between period this month had anything to do with the fact that I have started drinking BM! Does it means that my body is getting used to it?? Getting rid of fibroids?? Has anyone experienced this before?? I drink BM with a glass of milk... I find it easier to drink that way. Any feedbacks appreciated :)
Replied by Surriyah
(Flint, Mi)
08/13/2012

Replied by Special01
(Indianapolis, In, Usa)
12/28/2012

---
Blackstrap Molasses
Posted by Andy (London, Croydon) on 07/16/2012

Can someone please help with some advice! I have posted before but no reply. Me and my wife lost our baby due to two large fibroids. I read about molasses on your website and decided to try it. Unfortunately the brand we bought was not blackstrap. We eventually got the right one from the internet which is blackstrap molasses unsulphered. My question is does blackstrap molasses cause pain and bleeding?? Does that mean the fibroids are degenerating?? She has been taking it for about 3days now!! Please help... I can feel the pain she goes through sometimes and it seems very painful!!
Replied by Amanda
(Franklin, Indiana, United States)
07/16/2012

Replied by Mmsg
(Somewhere, Europe)
07/17/2012

Replied by Elle
(Duluth, Ga)
09/13/2012

---
Blackstrap Molasses
Posted by Queen B (Kingston, Jamaica) on 05/08/2012

I have tried the lemonade diet only this time using the BSM instead of the syrup and girls! .. Mek me tell unu! .. My period have gone back to normal no heap of clotting etc. My energy levels are also better.
The doctors claim I have 7 fibroids. So I have am trying the Castor oil packs for two weeks now and will continue for thirty days because God knows I dont trust any doctor to cut me.
I will surely let you know what I see in June 2012 when I do another ultrasound. Castor Oil cures tumors so I believe I'll be fine.
---
Blackstrap Molasses
Posted by Smt (Mumbai, India) on 04/05/2012


I am extremely thankful to earthclinic. com and all the people who have posted their responses regarding the effectiveness of Blackstrap molasses for menstrual related and fibroid related problems.
I am a working woman aged 50 and had been having a terrible time since the last 5 years. I was suffering from heavy bleeding during my periods which was progressively getting worse by the month.
In Dec 2007 I was told that there was a fibroid in my uterus which was about 4 cms. But the gynec suggested that once I reached menopause there wouldn't be any problem. So I decided not to do anything about it. A year later the sonography showed it to be the same size. So I wasn't too worried. But my periods had become a little more painful and heavy. I attributed it to approaching menopause and still did nothing.
In Dec 2009, my annual health check up revealed that my hemoglobin had fallen to 6. 7 and the fibroid was now slightly larger, around 5. 8 cms. By now I had reached the stage of dreading my periods every month as now the number of days had gone from 5 to 8 with the second and third days being extremely painful. Sometimes the pain used to be so intense that I used to literally faint.
The period after that was one long suffering as now I would have incessant bleeding for upto 15 days at a time. Still, I held on in the belief that menopause would surely happen and I would be free of this torture.
However, the sonography in Jan this year showed that the fibroid (still one in number) was now 6. 7 cms, hemoglobin was 8. 4 (after taking an iron supplement everyday). Everyone, family, friends, office colleagues started berating me for my inaction, urging me to go for a hysterectomy. By now I too had become tired of the constant torture. My life revolved and was governed by when my periods would start and stop.
So finally in March I went to see the gynec to finally resolve the matter. She said there was no way out except surgery.
That was when I googled "how to shrink fibroids naturally". I came upon ur site and was highly encouraged by the responses. But I wasn't sure how I could procure this product in Mumbai. But luckily for me, a few searches and phone calls later I came to know that it is available in Mumbai. I immediately placed an order which was delivered to me in 3 days time.
I started taking it on 10th March. 1 tbsp every morning in a glass of warm water. Today is the 5th of April. My last period had lasted 14 days with extremely heavy bleeding and HUGE clots almost for the entire duration.
This month, my period started on 3rd April. 3 days are over, but I just cant believe this. There has been ABSOLUTELY no pain, hardly any bleeding and simply no discomfort. As if the past few years never happened.
I shall keep you informed of future developments. A big THANK U to all.
Replied by Heather
(Leicester)
04/05/2012

Replied by Robin
(Memphis, Tn)
09/05/2012

Replied by Chhavi
(Ashburn, Va Usa)
01/26/2013

Replied by Mmsg
(Somewhere, Europe)
01/26/2013

Replied by Mist
(Va)
05/12/2013

---
Blackstrap Molasses
Posted by Ed (Pretoria, Gauteng, South Africa) on 11/09/2011

Hi I live in Pretoria South Africa and aged 46. Iam generally healthy though I have high blood pressure and medication daily. I started taking unfermented soya porridge every morning since january 2011. I went for my gyno examinations including pap smear in jan 2011 and all was clear. To my surprise, about 4 months ago I started getting urinary tract infections that would not respond to 3 types of medication. My periods became painful and I would feel a lot of pressure and discomfort in my pelvic area. I would keep running to the toilet.
I went to see my doctor 3 weeks ago and he said I had 3 fibroids 3cmx4cm and 4cmx3cm.
1. My question is this the cause of the pain I feel?? Is the size of the fibroids too big??
2. I have read that Blackstrap Molasses helps. I have gone to health shops and all I see is nature's choice sweet mollasses de-sulphured , and nature's choice bsm, I have asked the shop owner if the BSM is desulphured and he doesn't know!!!!!!!! What brand is desulphured as I am allergic to sulphur?
3. Could the soya have made the fibroids grow??
4. I really like it as my breakfast cereal- can I ferment the flour myself??
Blessings to you all.
Replied by Marisa
(Detroit, Wayne)
11/30/2011

---
Blackstrap Molasses
Posted by Mary Ellen (Chicago, Il) on 08/07/2011


I had good luck with blackstrap molasses for my 11cm uterine fibroid for the first couple months that I took it--noticeable decrease in size, better energy, more regular bowel movements. Then suddenly I noticed dramatic changes--marked increase in the size of my fibroid, overall body swelling, skin changes, constipation, hemorroids. I was taking birth control pills at the time and would track these changes according to the week on the pill--week 1 I looked 2 mos pregnant; week 2 I looked 3 mos pregnant; week 3 I looked 5 mos pregnant, and then I'd get my period and all would go back to baseline. After some months of this I noticed that my body stopped going back to baseline and that these changes just seemed to move in and stay. My clothes were no longer fitting, no longer could do yoga, too hard with all that swelling. My MD said that bcp's would not make a fibroid bigger but I thought otherwise.
One month ago I discontinued the bcp's. Guess what happened? My fibroid is GONE! My body is back to normal--the way I remember my body looking and feeling before all this shenanigans started. I see my MD in 3wks and I bet she will be shocked by this outcome. If you're taking bcp's along with any other natural regimen (i.e. Black strap molasses), consider that it may be more foe than friend in your efforts to manage your fibroid. I couldn't be happier to have my old body back! Thanks for reading and good luck to all.
Replied by Tameka H.w.
(Atlanta, Georgia)
04/17/2012

Replied by Juli
(Chicago)
07/20/2013

Replied by Penny
(Kuala Lumpur)
06/24/2016

Replied by Lucy
(Kuala Lumpur)
11/03/2016

---
Blackstrap Molasses
Posted by Ummah (Cape Town, Western Province) on 07/20/2011

i have just recently been told by my doctor that I have an under active thyriod, I also have fibroids and have found out that molasses(the unsulphured kind) is very good for the treatment of the fibroids, what I would like to know is can I still use the molasses, even though I have this thyriod problem. Ummah-South Africa
Replied by Andy
(London)
09/16/2011

---
Blackstrap Molasses
Posted by Sally (Concord, Ar) on 06/21/2011


I was diagnosed with uterine cancer, and about two weeks prior to my surgery I read about blackstrap molasses. I started taking in the mornings. Put a teaspoon in a little warm water and filled a cup with organic milk every morning.
After I had surgery, my doctor advised that she found my fibroids were much smaller than she thought. Her words were "It wasn't as bad as she thought. " I don't know if it was the blackstrap molasses that helped them or what, but I think there is no doubt that the molasses is giving me more energy during the day. I am continuing to take it every day, and think I may take it morning and night after I have read many of the posts.
Replied by Amber
(Altoona, Pa, Us)
06/22/2011

Replied by Isabel7
(Hove, Select One, United Kingdom)
06/27/2011

Replied by Mariela
(San Jose, Ca)
05/03/2013

---
Blackstrap Molasses
Posted by Kristylee (Los Angeles, Ca.) on 03/16/2011


After taking 2 tbs. Daily I haven't noticed any difference. Still flooding, still cramping. I could try switching brands (I used Crosby's), but I doubt that it will help. I'm disappointed that I don't have the results that others have had.
Replied by Diane
(Berkeley, Ca)
03/17/2011

Replied by Simone
(New York, Ny)
03/17/2011

Replied by Prince
(Atlanta GA)
05/20/2023

---