Multiple Remedies
Posted by Estro (Az) on 01/25/2017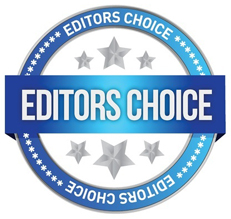 Hi everyone,
I have been diagnosed with Fibroids about 4 years ago. I had 3 measuring about 5cm, 4cm and the last one 3cm.
At the point of my diagnosis I was only 25 and was having very heavy periods with extremely big clots. I seeked the help of Traditional Chinese Medicine and didnt follow through too welll as I often forgot to take my medication and it tasted putrid. I was single then and it didn't really hit me that fibroids can potentially cause infertility.
Now, im married and TTC for about a year, after trying and trying without success, I decided to research on natural remedies to help shrink fibroids. I also went for a scan to check the size of my fibroids before embarking on the natural route to shrinking my fibroids. They were 6cm+, 5cm+ and 3cm+ (they had grown)
I started taking
ACV(apple cider vinegar) organic and raw brand + BSM (blackstrap mollasses, unsulphated and organic) + manuka honey, once or twice daily.
Iodine (read that it helps)
EPO
Flaxseed Oil
Cut out meat as much as I could and only eat organic meats when I do have them
Matcha powder with ginger, tumeric and cinnamon (made into a drink)
vitamin C
Serrazyme
DIM
nattokinase
tumeric tablets
Vitex (chasteberry capsules)
milk thistle to cleanse the liver at night
Dandelion Drops
I did all this continuously for about a month and a half up till now and even brought them on holiday trips. I recently went for a Pelvic Ultrasound and intravaginal and they found that 2 of my fibroids were 4-ish cm and the third was 3cm. To me, this was a big improvement. my periods are way lighter and alot less painful and clots reduced by 90%.
I told myself that I'd pay it forward and share my experience with everyone going through the same pain and struggles as I am. I am religiously continuing the above remedies daily without fail and have changed my diet to fruit juices as far as possible (orange, apple, ginger, pineapple, a dash of tumeric, flax and chia seeds)
Last but not least, I do castor oil packs daily when my AF is over.
I hope this helps those struggling with fibroids.
---