GSE and N-A-G
Posted by Peter (Castle Rock, CO) on 08/05/2021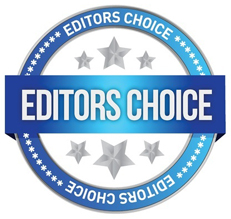 I don't usually make many posts, but after years of use of this life changing supplements, I felt like it was time to put in some positive reinforcement for the use of GSE and N-A-G for diverticulitis treatment.
I have had diverticulitis bouts for years. I have been in the hospital 2 times, and bedridden many more times. I have tried many, many remedies. Some of these remedies showed a bit of promise, but never really gave the feeling that they directly addressed my issues. Notably, probiotics for preventive. Oil of oregeno for symptoms was my most effective combatant against my issues, until one day I stumbled on a huge string of posts about using GSE as well as NAG to combat Diverticulitis. That day I ordered NutriBiotics GSE and Jarrow N-A-G. 2 days later, during one of my worst infections I started taking both of these products. By the next morning, the difference was night and day. So much so that I was intending on going to the hospital if I wasn't better. Since then, I have used GSE and N-A-G to address Diverticulitis infections with 100% success for years!
I should note that Both the hospital resident, as well as my primary care told me that I would likely need surgery "Due to the progression of my Diverticulitis". Not the clinical version of what they said, but you get the point.
My personal treatment:
During infection/flare up: 2 250mg GSE pills twice a day, 1 700mg N-A-G twice a day.
When I feel a weird pain in my gut that may lead to something worse: 1 250mg GSE pill once a day for 3 days
For me, I feel that N-A-G is less important. GSE is the big player here. But I swear by the combo when I need to stamp out the issue ASAP.
Just thought I would share something that has changed my life and IMO needs much more visibility in the world of diverticulitis treatment!
---