Garlic
Posted by Humberto (USA) on 01/10/2008


I had a cyst behind my ear. I would pop it and white stuff came out that smelled really bad.
1. I cut a clove of garlic and smeared the juice on it.
2. I put a cut clove on it with a band aid and left it on for 15 minutes. 3. I minced the garlic and put some juice on it.
(DANGER) 4. I made garlic paste with extra virgin olive oil. Crushed/minced up garlic, add extra virgin olive oil. Put it in a glass jar. It turns into a paste (like jam or jelly). I left it on for 1 hour. I made a mistake. I should had left it on for only 15 minutes. I burned my skin.
WARNING: Only leave it on for 15 minutes. The cyst is gone. The garlic killed it.
Replied by Lisa
florida, usa
05/08/2008

---
General Feedback
Posted by Peacce7 (New York) on 12/04/2011

Dermatologist drained this cyst 1 week ago I have been washing the area with antibacterial soap and applying an ointment she prescribed and taking antibiotics I have been wearing a band aid on top of the area. This morning I removed the band aid and the skin came off the cyst area which is on top of my nose all of this white stuff started coming out I cleaned the hole with peroxide and I used the antibacterial soap. I applied the ointment and covered again. Have you ever had a cyst on top of your nose that left a hole? What did you do?
Replied by Reputa La Beauta
Springfield, Ma
06/21/2013

---
Posted by Lau.ah.pek (Tiong Bharu, Singapore) on 11/06/2011

Roughly 20 years ago, it was like a small mole at my right butt, near the anus area.
Now at age 80, it is may be the size of a match box or a small bar of soap. It is somewhat hard with a softy middle if I press. No pain, but sitting on it long enough like an hour watching tv, it is painful.
Is it serious?
Is it an abscess?
What the heck is it?
Someone online said that for his case, he cut himself and dipped his butt on a warm salty water to remove the swelling.
Ted from Bangkok, hmm, is there any other safer alternative?
Replied by Jen
Bozeman, Mt, Us
11/07/2011

Replied by Yow_whaz_up
Chinatown, Singapore
11/12/2011

Replied by Mahathir
Kuala Lumpur, Malaysia
11/16/2011

Replied by Haw See Lang
Kuching, Sarawak, East Malaysia
11/16/2011

Replied by Moha
Bangalore
12/03/2013

Replied by Carmel
England
09/30/2015

---
Herbs
Posted by Selvi (Bangalore, Karnataka) on 09/18/2012


Traditional Herbs used to treat cysts include burdock, mullein, yarrow, vitex, dandelion, black cohosh, St. John's wort, red raspberry, nettles and Siberian ginseng. Chinese herbs include astragalus, ginger, dong quai, cinnamon, rehmannia root, and scrophularia root
---
Hydrogen Peroxide
Posted by Alex (Houston, Texas) on 05/05/2012


I've been using hydrogen peroxide 3% on my sebaceous cyst, which started at an inch diameter for about a month now. It's working very well, and I've been getting pretty much the behavior described where weird white skin is getting slowly removed over time. At some point, my hair follicle got unclogged, and even though I'm not supposed to, I squeezed a whole lot of fibrous white stringy material that looked and smelled like ricotta cheese. It was quite a bit more than I was expecting! It's completely flat now, although I know the sac is just beneath the surface. I'm just continuing to apply the hydrogen peroxide solution daily and letting it continue to work its magic.
---
Posted by Jan (Downers Grove, Il) on 03/21/2010


I had a similar experience to Carolyn of Abilene. I suffer from cysts on my scalp, but having the dr. cut them out only causes another to grow, within a couple of days, so I quit going. Finally, it grew very large, and one day I noticed it was draining a tad, so I began squeezing on it, over several days. It would only drain tiny bits, then it became so tender, I knew it was infected, so I started applying regular Hydrogen Peroxide with a cotton ball. It was much better by the next day, and over time, it would drain, eventually I would feel something sticking out and tug on it. This took several days, till finally a white sac would pop out when I pulled. Days later, a smaller sac emerged, then days later, an even tinier one! That was 9 months ago, and it has not grown back, which is amazing to me, but I never realized that it was the hydrogen peroxide that was the key, till I came across Carolyn's post on this site. I am so very grateful, because I know this will be a problem again one day, as my dad and brother suffer from this ailment as well. I cannot wait to share this with them! My dad gets several cut off of his scalp at least once a year! I am so very grateful for this site!
---
Posted by Carolyn (Abilene, Tx) on 08/21/2008


3% Hydrogen Peroxide cured a sebaceous cyst that I usually have to go to a dermatologist to have surgically removed once every 10 years as it reoccurs. I used 3% H202 on a q-tip daily rubbing it for several minutes prior to bedtime. The cyst became sore, then developed a pustule on top of it. Eventually that broke and started oozing. I felt a piece of skin protruding from the edge of the cyst and started pulling at it after I did the treatment each day. Eventually a piece of weird feeling skin came out of the cyst as I was pulling. I continued the treatment and as the cyst shrunk more, another piece of skin stuck out and when I pulled, the remainder of the sac came out, which had been the protruding skin! The cyst is gone with no hair loss or incisions and a cost of less than $1! The hair around the cyst area did turn a lighter shade of color due to the peroxides bleaching properties, but that was no problem. It feels great to be able to comb my hair or go to my hairdresser without this cyst being in the way. I don't know if it will return, it usually takes 6 years to start forming again, but I'll start the treatment as soon as it starts next time.
Replied by Dkong
Provo, Ut
05/02/2012

Replied by Ana
Kankakee, Il
11/24/2015

---
Iodine
Posted by Carolanne (Maryland) on 09/22/2016


I am so surprised that the section on CYSTS did not list Iodine as a remedy! Iodine tincture (commonly a 2% liquid in an alcohol/water solution, found at smaller pharmacies) has a emulsifying effect on the waxy, oily substance inside common dermal cysts. Much like a warm compress would, iodine emulsifies the substance inside the cyst, making it thinner and less viscous so that it can be reabsorbed by the body.
I've had several sebaceous cysts on my scalp and, although dousing them with rubbing alcohol helps a bit, I found that iodine painted on with a Q-Tip works very quickly to shrink the cyst without having to squeeze it and break the skin (which opens you up to infection).
Iodine tincture comes in a tiny dark-colored bottle ad it found at smaller pharmacies; the big box stores are more likely to have a larger bottle (3-4 oz) of povidone iodine solution, which is more dilute but should be effective as well. The added bonus is, these solutions are powerful antibacterials (even against the dreaded MRSA) and are used in hospitals.
---
Kelp
Posted by Charles D. (Burlington) on 11/20/2020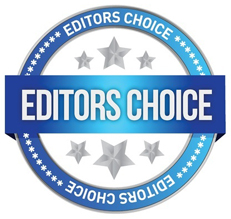 Norwegian Kelp will make almost all cysts disappear in a short period of time. I first heard it from a woman that had breast cysts being drained often. A nurse told her her mother cured them taking kelp. I had a cyst on my shoulder 5x7 cm. I had tried edible clay and then castor oil but it continued to grow. I started taking Now Brand Kelp and by the time I was finished the second bottle it was completely gone.
Take 2 caplets twice a day.
---
Posted by Charles (Burlington, Ontario, Canada) on 10/10/2016


I had a large cyst come up on my shoulder in a year it had grown to 5 by 7 centimeters. I tried the Red Desert Clay and later the Castor Oil treatments with no success. Then a friend told me that his wife had a problem with breast cysts that the doctor kept draining. When she was in for a mammogram she discussed it with the nurse. The nurse said my mother used to drain them by taking Kelp. She now takes Norweign Kelp and has not had a cyst since. My friend had one on his leg and kelp took it away. I took it and my cyst is now gone completely in about 3 months.
Replied by Judy
Atlanta, Ga
11/08/2016

Replied by Carmen K
Ga
01/17/2018

---
Keratosis Cyst
Posted by Rezaul (Bangladesh) on 03/26/2015

In June 2012, a local Maxillofacial Surgeon discovered that (based on Biopsy report) my right Mandible is affected with Keratosis Cyst and at least 1 and half inch area of the mandible is almost damaged. One of the senior Surgeon of Bangladesh wanted to remove the entire mandible and replace the last bone of Thoracic cage over there. But my general physician asked me to avoid this type of surgery in Bangladesh. He said, our doctors are not fully capable to do this. And, since it was not cancerous, he opined that no need to remove the entire mandible.
However, another Surgeon (he is also Professor and Brigadier General) removed the affected part of the mandible following scraping method. Surgery procedure was done twice with 6 months interval to remove the affected part of the mandible. First time, duration of the surgery was 3 and half hours. Second time (newly grown bone with light cyst) was scrapped again and period of the surgery was 1 and half hour. After the second surgery I met with a very senior surgeon in Bangkok General Hospital, a renowned hospital in South and Southeast Asia. He said surgery was done well, but new Cyst may grow again in same area.
Recent CT scan revealed a black spot (shade is very light with small area) inside the newly grown bone. Doctor suggested me to wait more 2 months. After 2 months again I have to do CT scan. If the said black spot is increased and deeper, it would have been treated new cyst in same area.
In this context, is it possible to remove that black spot (soft tissue with or without CYST) from mandible following any natural way?
Replied by Reba
Usa
07/02/2015

---
MRSA Warning
Posted by Karen (Georgia) on 10/02/2016

WARNING!
To all of you looking for cyst remedies: I would be very careful! I had a "cyst" that was lanced at the ER and later diagnosed as staph at the ER, lanced, drained and packed. Finally wound up at the surgeon's office. It was MRSA and resistant to ALL but two antibiotics. It still never totally went away and required surgery. MRSA is VERY serious and can even be deadly.
Please if you are ever in serious pain or these self diagnosed "cysts" are growing rapidly, consult a physician IMMEDIATELY and get tested for MRSA. This can also be very contagious if the skin is broken and it is MRSA.
---
Multiple Remedies
Posted by Lorraine (Ireland) on 09/19/2014

Just wondering does any one know how long it takes a sebaceous cyst to burst using apple cider vinegar? It has been 13 days now; it is finally coming to a head but at this point the vinegar is stinging the crap out of me all day every day. Was also given stuff by herbalist to put on it; it contains calendula, golden seal,chamomile, myrhh, thyja and one other ingredient I can't read, and an antibiotic as well containing golden seal, Echinacea, blue flag and myrrh. Just wondering does any one know how long it will take the pus to all.come out and after that what's the total healing time coz the herbalist did say I will have a hole where the cyst is and the heal from the inside out. Any advice be greatly appreciated
Replied by Om
Hope, Bc Canada
09/19/2014

---
Posted by Samuel (Maharashtra, India) on 06/27/2014

Ted: My wife was suffering from a dermoid cyst of size 6.2cm in right ovary (her left ovary has already been removed in 2012 due to a large dermoid cyst). We are regular visitors to EARTHCLINIC and we are following the suggestions on dermoid cyst mentioned on the site.
Last week, we performed her sonography after her menses and the report read: 'Dermoid cyst of size 4.3cm with bilateral hydrosalpinx of 4cm, 4cm each side.' The previous size of her cyst has been shown reduced but a new problem of hydrosalpinx has arisen. For dermoid cyst, she has been following a strict regimen as follows for the last two months- Apple cider vinegar, Blackstrap molasses, Aloe vera juice, Fruits n vegetables, Castor oil packs, Lemon, Honey. Occasional fish.
She's strictly refraining from Red meat, White flour, white sugar, Fatty substances, Milk products. I have two questions for you.
1.I think that this hydrosalpinx has developed because the fluid of dermoid cyst is seeping out through the sac and trying to reach the uterus thereby blocking the fallopian tubes. What do you think?
2. Given her present condition, what dietry suggestions would you offer so that she could better manage her problem of hydrosalpinx? Which foods should she keep continuing and which she should stop right away? Please also suggest as she is suffering from infections so what natural remedies can we have to maintain the body equillibrium? She has to take pills for regulating her menstrual cycle for the last three months. Can you suggest some herb or cure for her menses to start regularly and naturally?
Replied by Reba
Usa
07/02/2015

---
Posted by Alice (Oakland, California) on 09/14/2013


Thanks everyone. I tried all of the remedies and then some. When my skin got so sore and it hadn't popped yet, after about a week, I put on some Vitamin E overnight. The next morning it popped though still had lots of hard areas around it. In the following days, whenever I was home I either used hot water soaks, vitamin E or Castor Oil and a heating pad. For the work day, I tried to dry it with calamine and witch hazel mixture covered by a gauze. I seem to need to massage the hard parts after I heat the area and kind of push toward the head to get all of the puss out. I've been doing this for over a week now, but I think it's almost flat. Did not get the core out though. Also, about a week ago, I went to the dr for antibiotics because it was so infected. I think that is one reason it didn't get too much bigger and I felt better mentally because I've had ones that just kept growing and they are so painful. This is definitely a time committment, but at least it's not surgery.
---