Salt Crystal Deodorant
Posted by Littlegoslings (Fort Washington, Pennsylvania, Usa) on 07/10/2013


Remedy for Sebaceous Cyst - salt crystal deodorant
My latest sebaceous cyst, right in the middle of my back over my spine, went away in a week with a combination of 1 initial treatment of a triple antibiotic ointment (readily available OTC) and then regular daily or semi-daily applications of the salt deodorant product I use for my underarms, the natural one in crystal form. It worked great. I got my wife or daughter to apply the crystal salt deodorant product right after a hot shower when my pores were open and my back was still wet. After only 4-5 uses of the salt stone, the cyst is all but gone. I can only credit intuition for the idea to use the crystal stone.
As has been said, in the past I also tried to poke and drain them (with help because they always occur on my back) but they are very hard, very painful, and do not lend to draining. Nothing like a pus filled boil or an infection that becomes numb over time, like a cuticle. A sebaceous cyst can be large, sensitive and very painful to touch, never mind to stab and squeeze! My wife loves to stab and squeeze the things, but I guess there's some repressed anger there. It hurts like hell and does almost no good.
I have had a hard time with sebaceous cysts. My first one, about 12 years ago, was a mystery to me. I thought it was a spider bite or something, and I ended up in the ER, getting VERY painful anesthesia injections (yeah, anesthesia, go figure! ) and then a painless (due to the anesthesia) lancing and cleaning of the cyst. Of course the ensuing charges were far from painless.
Since then I have had at least 2 more. Usually they happen if I don't shower every day, and honestly, I don't always. Another contributing factor, which I found out the hard way, is using a wash cloth in the shower without soap. If I drag a wet wash cloth over my back without using soap (let's say I'm in a hurry and I only soap wash my face, crotch and pits) the bacteria or whatever that grows in the humid bathroom environment is almost sure to get into my skin and I end up with a cyst.
---
Serrapeptase
Posted by Shawnamc (Canada) on 05/08/2016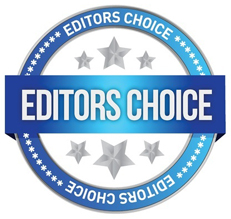 Hi my name is Shawna I was diagnosed finally with Tarlov Cysts, I have over 20+ cysts, I was in excruciating pain most of the time ... I took Gabapentin and Tramodol for pain ...I ended up with edema in my neck and needed to take anti inflammatories, but I can't take them.... I looked up some natural ways and stumbled across "Serrapeptase". I have been taking it now for three weeks and within the first 3 days I felt no pain ... And I still continue to feel better everyday ... I actually feel good from the inside out!! I hope this can help you too!!
Cheers!!
---
Silver Gel, Turmeric, Garlic
Posted by CW (Asheville, NC) on 06/28/2008


I've had sebaceous cysts all my life. Of late, I got one that came to the surface, burst, and got infected. It was awful, and after 6 weeks of not healing with antibiotic cream it was time to try something new.
So I did this:
I cleaned the wound again with peroxide. I then did one round of moxibustion on it. I used drawing salve for one day to get some of the deep infection out. I then began to put a bandaid with silver gel, turmeric, and a thin slice of fresh cut garlic on it twice a day as well as taking garlic and turmeric internally in gelcaps. It is now 50% healed in only 3 days. Amazing.
---
Tea Tree Oil
Posted by Caterina (Md) on 01/25/2018


My experience: For cyst on back of neck, applied organic tea tree oil to location with a Q-tip, a few times per week and cyst is shrinking, almost flat now - Amazingly after 30 years!!!!
---
Tea Tree Oil
Posted by Rob (Stamford, CT) on 08/04/2008


I had a keloid cyst on my thumb at the base of the nail, about the size of a split pea. I put a few drops of Tea Tree oil on and kept it covered with a bandaid for a day (to keep the oil in place). Nothing happened for many weeks, but then it started flaking off gradually.
---
Ted's Remedies
Posted by Bill (San Fernando, Philippines) on 04/22/2013


Hi Snehanshu... Ted from Bangkok advises using a topical mixture to be applied to the lipoma consisting of DMSO (Dimethyl Sulfoxide), clove oil and castor oil in the following mix:
DMSO 70%
Castor Oil 25%
Clove Oil 5%
Ted also advises treating with supplements like bromelain (a protein digesting enzyme which acts to digest and remove the cyst), Vitamin B3 as niacinamide and L-Lysine. Dosages etc are shown in this link:
https://ted.earthclinic.com/cures/lipoma.html
Stay away from dairy foods like milk, yoghurt, cheeses etc because excess calcium in the diet actually promotes cyst formation. Take regular daily dosages of Kelp seaweed as well if you can -- this contains iodine which also has anti-cyst activity.
Supplementing Black Seed Oil (Latin: Nigella sativa) for cancers and cysts is also useful. You should have no trouble finding Black Seed Oil -- called Kalaumji in Hindi/Urdu - where you live in India. But be sure and get the organic pressed black seed oil. I have been taking a tablespoon of black seed oil with food every day which has successfully reduced and flattened a small sebhorreic cyst on the back of my neck.
From all the research, it also appears that black seed is capable of healing allergy problems -- in other words black seed acts to heal the intestines thus preventing foreign protein bodies leaking from a damaged intestines into the blood -- creating allergies.
---
Turmeric
Posted by Leah (Toronto) on 06/01/2011


I have a sebacious cyst on my back and tried a crushed garlic clove on it but it stung and burned my skin (I have sensitive skin). I'm now using a turmeric paste which is slowly but surely flattening the cyst.
---
Turmeric and Coconut Oil
Posted by E. (Indianapolis, In) on 09/14/2015


I have had a small cyst on my chest for years that became painfully infected. I put turmeric powder directly on it for a few days but when it started to drain the powder would stick and tear away skin too. So I mixed the turmeric with coconut oil and applied under a bandage twice a day. It took about 5 weeks altogether but it cured the infection really well. The cyst is about half the size it was before the infection.
---
Urine
Posted by Neil (Uk) on 02/22/2015


Warning

Someone here recommended using their own urine on a cyst on this forum. It may sound attractive to some of you because of its new-age/ayurvedic connotations but it really is non-nonsensical. Urine contains much bacteria and bacterial infection is on the the main complications with sebaceous cysts. You might as well smear it with garden compost!!
Whatever you do, don't put urine on a cyst.
Replied by Om
(Hope, Bc Canada)
02/22/2015

Replied by Robert Henry
(Ten Mile, Tn)
02/22/2015

---
Urine
Posted by Sandhya (Maui, Hi.) on 10/31/2014


Try peeing (midstream) into a jar. Wet a cotton ball or gauze or ? and put it on the cyst with a band aid. Keep doing this whenever you can. Do this for a few days and see if cyst goes down. It usually softens and brings down cysts on the skin. First time you try it do it right before you go to sleep and in the morning see if the cyst changes. Keep doing it for a week and noticing changes. It doesn't matter if the cyst if broken..... maybe it might burn a bit if skin is broken..... I don't know. The other remedy you might try is half tea tree oil and half lavender oil. It works on keloids so maybe on the cyst. Good luck.
---
Vicks Vapor Rub
Posted by Tina (Sylvania, Ohio, Usa) on 02/18/2011


Tried Vicks Vapor Rub on all 6 cysts for a week. Nothing happened. Oh, it's never worked for my congestion either.
---
Vicks Vapor Rub
Posted by Alice (San Francisco, California) on 11/08/2009


Following (necessary) abdominal surgery five years ago, I developed a deep cyst (began 1/2 inch under the skin) at the incision site -- on a whim put Vick's on it for 3 days and the contents moved up through the tissue. 3-4 days later it came to a head (was a real medical event!) Cleaned repeatedly with alcohol, never recurred.
5-6 days ago I found a small lump in my breast, at about an inch under the surface. Hit the Vicks again and after a day and a half it started moving up, came up to various ducts at the surface -- completely gone where I had felt a solid lump. Then no movement for a couple days, a little uncomfortable. Put organic progesterone cream on it and it appears to be gradually working but I'll try some other things to move it along, thanks to this site.
Really I think it is a disgrace that this kind of quick no-harm preliminary tactic is not widely known and medically advised. I understand dog breeders are using Vick's on cysts -- why in the world don't we hear about it??!
---
Vitamin E
Posted by Iris (Chicago, Il, Usa) on 01/07/2011


My 7 month old son developed a benign cyst just under the skin in the lower abdominal area. It appeared suddenly and within a week grew to tthe size of 5mm and became very red. There was no head to the cyst so I knew that it was not like a pimple. We took him to the doctor who then sent us for an ultrasound and then when he got the unltrasound results, he sent us to a plastic surgeon. I didn't want to put my baby in for surgery, yet I knew that if it got infected it could be bad, since I myself had that experience about 10 years ago and had to go into emergency surgery for a cyst on my back.
Anyway, I read here that Vitamin E oil could help so I bought a high quality natural vitamin E Oil (32, 000 iu) and rubbed it gently into the area of the cyst on my son several times a day. I have now been applying it for about 6 weeks and the cyst is almost completely gone. Now when I rub I feel a teeny bump inside that is smaller than 1mm, but it is getting smaller every day and I am fairly confident it will disappear altogether.There is still a red spot on the skin, but that seems to be getting dry sort of like a scab and I am guessing that will go away completely in time. Thank you for the posts about the vitamin E oil!!!! It worked to prevent surgery for my baby boy!! I hope my post can help others too.
Replied by Iris
(Chicago, Il)
01/19/2011

---
Replied by Orange
(Orlando, Fl)
10/30/2014

---
Replied by Mama to Many
(Tennessee)
10/30/2014

---
Replied by
Sp
(New Jersey, US)
10/30/2014
30 posts
---
Vitamin E
Posted by Carolyn (Pittsburgh, PA) on 01/29/2008


After finding a lump in my breast, rushing to a doctor, I was told that I needed to find a surgeon, before a scan was even taken. After the scan, I was informed that it was merely a cyst and I could either have it aspirated with a needle, or just leave it, as it would cause no harm. I left it alone, and remembered being told that vitamin E can cause cysts to go away. It worked and when the cyst came back a year later, I went straight to the vitamin E bottle, and next doctor appointment, there was no signs of the cyst.I take it continually now. I am currently taking vitamin E (as d-alpha Tocopheryl Acetate) 1000 IU, but if I recall, I was taking 400 IU when my cyst dissolved
---