Herbs  
Posted by Selvi (Bangalore, Karnataka) on 09/18/2012


Traditional Herbs used to treat cysts include burdock, mullein, yarrow, vitex, dandelion, black cohosh, St. John's wort, red raspberry, nettles and Siberian ginseng. Chinese herbs include astragalus, ginger, dong quai, cinnamon, rehmannia root, and scrophularia root
---
Hydrogen Peroxide  
Posted by Alex (Houston, Texas) on 05/05/2012


I've been using hydrogen peroxide 3% on my sebaceous cyst, which started at an inch diameter for about a month now. It's working very well, and I've been getting pretty much the behavior described where weird white skin is getting slowly removed over time. At some point, my hair follicle got unclogged, and even though I'm not supposed to, I squeezed a whole lot of fibrous white stringy material that looked and smelled like ricotta cheese. It was quite a bit more than I was expecting! It's completely flat now, although I know the sac is just beneath the surface. I'm just continuing to apply the hydrogen peroxide solution daily and letting it continue to work its magic.
---
Posted by Jan (Downers Grove, Il) on 03/21/2010


I had a similar experience to Carolyn of Abilene. I suffer from cysts on my scalp, but having the dr. cut them out only causes another to grow, within a couple of days, so I quit going. Finally, it grew very large, and one day I noticed it was draining a tad, so I began squeezing on it, over several days. It would only drain tiny bits, then it became so tender, I knew it was infected, so I started applying regular Hydrogen Peroxide with a cotton ball. It was much better by the next day, and over time, it would drain, eventually I would feel something sticking out and tug on it. This took several days, till finally a white sac would pop out when I pulled. Days later, a smaller sac emerged, then days later, an even tinier one! That was 9 months ago, and it has not grown back, which is amazing to me, but I never realized that it was the hydrogen peroxide that was the key, till I came across Carolyn's post on this site. I am so very grateful, because I know this will be a problem again one day, as my dad and brother suffer from this ailment as well. I cannot wait to share this with them! My dad gets several cut off of his scalp at least once a year! I am so very grateful for this site!
---
Posted by Carolyn (Abilene, Tx) on 08/21/2008


3% Hydrogen Peroxide cured a sebaceous cyst that I usually have to go to a dermatologist to have surgically removed once every 10 years as it reoccurs. I used 3% H202 on a q-tip daily rubbing it for several minutes prior to bedtime. The cyst became sore, then developed a pustule on top of it. Eventually that broke and started oozing. I felt a piece of skin protruding from the edge of the cyst and started pulling at it after I did the treatment each day. Eventually a piece of weird feeling skin came out of the cyst as I was pulling. I continued the treatment and as the cyst shrunk more, another piece of skin stuck out and when I pulled, the remainder of the sac came out, which had been the protruding skin! The cyst is gone with no hair loss or incisions and a cost of less than $1! The hair around the cyst area did turn a lighter shade of color due to the peroxides bleaching properties, but that was no problem. It feels great to be able to comb my hair or go to my hairdresser without this cyst being in the way. I don't know if it will return, it usually takes 6 years to start forming again, but I'll start the treatment as soon as it starts next time.
Replied by Dkong
Provo, Ut
05/02/2012

Replied by Ana
Kankakee, Il
11/24/2015

---
Iodine  
Posted by Carolanne (Maryland) on 09/22/2016


I am so surprised that the section on CYSTS did not list Iodine as a remedy! Iodine tincture (commonly a 2% liquid in an alcohol/water solution, found at smaller pharmacies) has a emulsifying effect on the waxy, oily substance inside common dermal cysts. Much like a warm compress would, iodine emulsifies the substance inside the cyst, making it thinner and less viscous so that it can be reabsorbed by the body.
I've had several sebaceous cysts on my scalp and, although dousing them with rubbing alcohol helps a bit, I found that iodine painted on with a Q-Tip works very quickly to shrink the cyst without having to squeeze it and break the skin (which opens you up to infection).
Iodine tincture comes in a tiny dark-colored bottle ad it found at smaller pharmacies; the big box stores are more likely to have a larger bottle (3-4 oz) of povidone iodine solution, which is more dilute but should be effective as well. The added bonus is, these solutions are powerful antibacterials (even against the dreaded MRSA) and are used in hospitals.
---
Kelp  
Posted by Charles (Burlington, Ontario, Canada) on 10/10/2016


I had a large cyst come up on my shoulder in a year it had grown to 5 by 7 centimeters. I tried the Red Desert Clay and later the Castor Oil treatments with no success. Then a friend told me that his wife had a problem with breast cysts that the doctor kept draining. When she was in for a mammogram she discussed it with the nurse. The nurse said my mother used to drain them by taking Kelp. She now takes Norweign Kelp and has not had a cyst since. My friend had one on his leg and kelp took it away. I took it and my cyst is now gone completely in about 3 months.
Replied by Judy
Atlanta, Ga
11/08/2016

Replied by Carmen K
Ga
01/17/2018

---
Keratosis Cyst  
Posted by Rezaul (Bangladesh) on 03/26/2015

In June 2012, a local Maxillofacial Surgeon discovered that (based on Biopsy report) my right Mandible is affected with Keratosis Cyst and at least 1 and half inch area of the mandible is almost damaged. One of the senior Surgeon of Bangladesh wanted to remove the entire mandible and replace the last bone of Thoracic cage over there. But my general physician asked me to avoid this type of surgery in Bangladesh. He said, our doctors are not fully capable to do this. And, since it was not cancerous, he opined that no need to remove the entire mandible.
However, another Surgeon (he is also Professor and Brigadier General) removed the affected part of the mandible following scraping method. Surgery procedure was done twice with 6 months interval to remove the affected part of the mandible. First time, duration of the surgery was 3 and half hours. Second time (newly grown bone with light cyst) was scrapped again and period of the surgery was 1 and half hour. After the second surgery I met with a very senior surgeon in Bangkok General Hospital, a renowned hospital in South and Southeast Asia. He said surgery was done well, but new Cyst may grow again in same area.
Recent CT scan revealed a black spot (shade is very light with small area) inside the newly grown bone. Doctor suggested me to wait more 2 months. After 2 months again I have to do CT scan. If the said black spot is increased and deeper, it would have been treated new cyst in same area.
In this context, is it possible to remove that black spot (soft tissue with or without CYST) from mandible following any natural way?
Replied by Reba
Usa
07/02/2015

---
MRSA Warning  
Posted by Karen (Georgia) on 10/02/2016

WARNING!
To all of you looking for cyst remedies: I would be very careful! I had a "cyst" that was lanced at the ER and later diagnosed as staph at the ER, lanced, drained and packed. Finally wound up at the surgeon's office. It was MRSA and resistant to ALL but two antibiotics. It still never totally went away and required surgery. MRSA is VERY serious and can even be deadly.
Please if you are ever in serious pain or these self diagnosed "cysts" are growing rapidly, consult a physician IMMEDIATELY and get tested for MRSA. This can also be very contagious if the skin is broken and it is MRSA.
---
Multiple Remedies  
Posted by Lorraine (Ireland) on 09/19/2014

Just wondering does any one know how long it takes a sebaceous cyst to burst using apple cider vinegar? It has been 13 days now; it is finally coming to a head but at this point the vinegar is stinging the crap out of me all day every day. Was also given stuff by herbalist to put on it; it contains calendula, golden seal,chamomile, myrhh, thyja and one other ingredient I can't read, and an antibiotic as well containing golden seal, Echinacea, blue flag and myrrh. Just wondering does any one know how long it will take the pus to all.come out and after that what's the total healing time coz the herbalist did say I will have a hole where the cyst is and the heal from the inside out. Any advice be greatly appreciated
Replied by Om
Hope, Bc Canada
09/19/2014

---
Posted by Samuel (Maharashtra, India) on 06/27/2014

Ted: My wife was suffering from a dermoid cyst of size 6.2cm in right ovary (her left ovary has already been removed in 2012 due to a large dermoid cyst). We are regular visitors to EARTHCLINIC and we are following the suggestions on dermoid cyst mentioned on the site.
Last week, we performed her sonography after her menses and the report read: 'Dermoid cyst of size 4.3cm with bilateral hydrosalpinx of 4cm, 4cm each side.' The previous size of her cyst has been shown reduced but a new problem of hydrosalpinx has arisen. For dermoid cyst, she has been following a strict regimen as follows for the last two months- Apple cider vinegar, Blackstrap molasses, Aloe vera juice, Fruits n vegetables, Castor oil packs, Lemon, Honey. Occasional fish.
She's strictly refraining from Red meat, White flour, white sugar, Fatty substances, Milk products. I have two questions for you.
1.I think that this hydrosalpinx has developed because the fluid of dermoid cyst is seeping out through the sac and trying to reach the uterus thereby blocking the fallopian tubes. What do you think?
2. Given her present condition, what dietry suggestions would you offer so that she could better manage her problem of hydrosalpinx? Which foods should she keep continuing and which she should stop right away? Please also suggest as she is suffering from infections so what natural remedies can we have to maintain the body equillibrium? She has to take pills for regulating her menstrual cycle for the last three months. Can you suggest some herb or cure for her menses to start regularly and naturally?
Replied by Reba
Usa
07/02/2015

---
Posted by Alice (Oakland, California) on 09/14/2013


Thanks everyone. I tried all of the remedies and then some. When my skin got so sore and it hadn't popped yet, after about a week, I put on some Vitamin E overnight. The next morning it popped though still had lots of hard areas around it. In the following days, whenever I was home I either used hot water soaks, vitamin E or Castor Oil and a heating pad. For the work day, I tried to dry it with calamine and witch hazel mixture covered by a gauze. I seem to need to massage the hard parts after I heat the area and kind of push toward the head to get all of the puss out. I've been doing this for over a week now, but I think it's almost flat. Did not get the core out though. Also, about a week ago, I went to the dr for antibiotics because it was so infected. I think that is one reason it didn't get too much bigger and I felt better mentally because I've had ones that just kept growing and they are so painful. This is definitely a time committment, but at least it's not surgery.
---
Posted by Lotte (Cebu, Cebu, Philippines) on 10/09/2010

To wanda philippines. I want to ask where you can buy beet, molasses and aloe vera. I seen only beetroot juice, aloe vera juice and no molasses, only in SM supermarket, there no raw is these alright its a juice already? I have 8cm ovarian cyst pls help.
Replied by Mocca
Baguio City, Philippines
07/04/2011

---
Posted by Jack (Scranton, Pa) on 02/27/2010


Periapical Cyst: Eliminate it with Gauze, Water, Oil Pulling, Garlic Oil, Tumeric
A Periapical Cyst is formed after trapped puss cannot escape through the infected tooth's abscess, and instead finds a path into the jaw and cheek near the tooth abscess origin. The cyst usually gets quite large, expanding the cheek outward, putting pressure on the mouth and face. Until the puss finds a way out, it will remain. A possible cause is infection from biting down hard on the weak tooth, or through a narrow opening in the abscessed tooth.
SUMMARY
For a whole week I suffered with this type of cyst, making my cheek look bloated as though I had a very thick slice of salami between my jaw and inside cheek. It hurt on touch, and made my lower face nerves numb from the pressure. It was a bit embarrassing in public, but my health was most important, as this can sometimes be life threatening if it moves too far into the face or down the neck. Once you see the puss, you'll know why.
The day it finally broke, that morning, I decided to stuff a Gauze pad into my mouth throughout the day, to even out the look of my distorted face. By afternoon, the puss finally found a way out of my cheek tissue, through a tiny blister hole it pressed against, just above my lower jaw gum-line. Once the flow began, I carefully massaged out the rest, spitting out the salty, yellow-green puss and blood into the sink and rinsing with a glass of 50% hydrogen peroxide/ 50% water mix to disinfect the mouth.
I didn't have to use the scalpel, thanks to the gauze pad, stuffed into my upper cheek just above the infected tooth on the lower jaw. The pad was small enough to fit in my mouth, but large enough to press constantly against the cheek tissue from 10 AM to 2:30 PM that day only to my surprise. The gauze was very irritating to my inner cheek, and swelling began at 11 AM. By 2 PM, to the point the swelling of my cheek tissue was pushing against and almost over my lower teeth. By 2:30 PM, a hole broke through the blister on its own and the puss began seeping out. (Read below for the full story). To say I was pleased this worked was an understatement, as I was about to give up.
REMEDY INGREDIENTS:
If you have an tooth abscess and a cyst filled with puss in your cheek, try this:
1. Firm GAUZE PAD (or paper towel will work) folded near the problem tooth, against the cheek with the swelling and puss pocket. Gauze or paper towel absorb moisture and add constant wet pressure to the infected cheek, to help it form an outlet blister where nothing had been before the Gauze Pad was added.
2. Regular use of OIL PULLING as suggested on this site. I used Virgin Olive Oil and Canola Oil. Also, swishing with Hydrogen Peroxide and Water mix, and brushing with Baking Soda (sodium bicarbonate) helps too, drawing out toxins.
3. Tumeric Capsules or Tumeric powder to reduce swelling at first. Once you put in the Gauze Pad though, any later swelling is a good sign if it's building inside your mouth's cheek tissue, gums. This indicates it's trying to for a blister to escape through, as it was unable to make it through the cavity tooth.
4. Garlic Oil soft-gels, Liver Cod Oil softgels (A and D), Vitamin C, Multi-Vitamins are helpful to your body. Vitamin A treats the skin. I took a few more than suggested.
5. Water. If you're 200 pounds, I suggest 100 Fluid ounces of water per day (under a gallon). Water reduces infection. Imagine not drinking water, how will the infection leave your body if your organs are drying out, unable to flush infection from your body? If you're thirsty, you're already dehydrated. Drink plenty of water, just don't over do it as it could kill.
6. Eggs. Eggs provide amino acids, omega fatty acids, protein, vitamins, etc. An egg helps provide plenty of nutrition for growth and health. Chicks thrive on the yolk especially. The yolk is key. Cooked or eat as you like.
After that, It could take as little as one day for the blister to form, or longer, depending on your intake of the ingredients. Altogether, I only used the Gauze Pad for about five hours before it opened up a blister in my inner cheek for the puss to escape. Of course, the week of taking the other ingredients no doubt played a role, but nothing sped up the process as fast as the Gauze Pad that final day to my surprise.

ORIGINAL SYMPTOMS, CAUSE and detailed SOLUTION: 7 days plus 1 day cured:
Friday night, I bit down hard on a slice of pizza, and intense, sharp pain shot down my cavity tooth. About fifteen minutes, the pain eased up mostly, but by evening that day, there would be no sleep. Throughout all day Saturday, the non-stop excruciating throbbing intensified full force, and the tooth was very sore to the touch, followed quickly by a fever including the chills, weakness, sore throat and congestion, but no vomiting or diarrhea. And I had a numb feeling on my lower lip and chin, which was slowly spreading to my right cheek.
From experience, I covered myself in heavy blankets and stuck my head over an oil filled radiator space heater, putting life on hold. Staying so hot that I "sweat out" the illness, with more water than I normally drink (2 gallons over 1 day) and plenty of replenishing vitamin C and A, D, and Calcium, with sunny side up eggs. By Sunday night at 6 PM, the fever was mostly gone; no more sore throat, weakness, chills or throbbing tooth.
Having not slept and barely eaten for two days in a row, the absence of pain allowed some shut eye, for 2 hours sprints, as I'd wake up with intense thirst. I continued drinking, but by that evening, the numbness in my face was continuing into the night, followed by swelling of my chin, and finally the right lower jaw of my face. The inflamed cheek expanded about 3/4" from where it normally rests.
Sunday throughout the entire day, I kept a warm wet compress rag held with my hand against my cheek and after seeing on EarthClinic that Tumeric reduces inflammation, I went out to the store and stocked up on the powder and the capsules (which are more tolerable to ingest). Also on pure Olive Oil for oil pulling/swishing, plenty of odorless garlic softgels, more vitamin C, cod liver oil softgels, and multivitamins.
I tried it all, and the swelling finally went down by the next morning (mostly thanks to the compress and Tumeric), but it was time to go to work with a huge Periodical Cyst/facial lump on my cheek, still filled with puss trapped under the tooth. I discovered quickly, food going into the tooth wasn't the issue, but when I first bit down on it, that caused trauma to the lower right jaw nerves, resulting in numbness and puss infection beneath the tooth root. Having no way out through the tooth, the puss found a path into my lower cheek bone and tissue. The lump was very firm, but didn't hurt much, but the pressure on my lips was heavy. I could barely smile.
That Monday, I felt very tired having not slept, and weak, so I attempted to sleep all day and continue with the treatment. By Tuesday, the swelling had not even shrunk an inch, and I had to go to work.
Continuing this all week, it finally turned to Friday night once again, and this thing was still on my face. I'm normally embarrassed by such things as this, so that night, I decided to put a GAUZE pad in my mouth to balance out the protruding bump, stuffing it just above the now swollen lower jaw. "Looks more even with my face", I thought.
Saturday morning, I could see swelling inside my cheek, so I replaced the Gauze with a new one and almost gave up as I drove up to the hospital, then decided to follow my instinct, and drove away. I was going to try and cut a hole in there and save the money. Throughout the day, I picked up groceries and shopped for foods that would feed the bones in my teeth, not sap away the calcium from them like so many junk foods. From 10 AM to 2 PM, the gauze was becoming more irritating against my inner cheek, swelling more than it had all week. At 2:30 PM, just as I got home, something wonderful happened. I tasted a very unfamiliar, salty, foul substance in my mouth. I stopped the car and glanced in the mirror, seeing a big ball of yellow-green puss sapping out of my cheek tissue just near the gum-line. Thrilled, I began spitting out over six tablespoons of puss and blood, carefully pressing on the cyst to allow more to follow out. Inside, I immediately rinsed my mouth with hydrogen peroxide/water mix, to cleanse the mouth. An hour later of this continued treatment, the lump is completely void of puss, though it is still slightly swollen having gone through such abuse. My face is back to normally thankfully and I'm convinced all that work finally paid off, mere minutes before I was going to "cut a hole inside my mouth" from the misery. Absolute relief and joy, with some apprehension it could always return.
Having learned a lesson of a lifetime, I will no longer take my teeth for granted. I have been reading much on "Curing Tooth Decay", and will eat properly once more. A man named Doctor Price, back in 1936, wrote a dental health book about various isolated villages across the world who ate rye bread, eggs, cod liver oil, butter, cheese, some greens, and milk from grass fed cows, and they were immune to tooth decay. Alternatively, he discovered that many in America, who ate mostly white bread and sugar with skim milk, suffered from many cavities and teeth that had trouble fitting in their narrow jaws, despite brushing and flossing everyday. You can find out more online with a search for "Cure tooth decay".
EC: Thank you, Jack! Cross-posted to cyst and tooth abcess remedies pages.
---
Posted by Jessy (St. Pete, Fla) on 05/29/2008


For more than 1/2 my life...Re: Post-surgery of the right armpit and beyond. In 2000 I had a cyst removed from my right pit. It was benign, the size of a grapefruit, & was an outpt procedure, Was sent home with drains & Oxy-contin. Detoxed self off that, & came through well with the drains meaning little scarring. 6 mos. later I was to return for the same procedure on the left arm, but refused as the right was beginning to swell again. Hence, SURGERY DOESN'T WORK FOR A SYSTEMIC CONDITION. What does?? Every thing mentioned in this blessed site so far! Especially the ACV-Epsom Salt, & Kosher/Sea Salt. Messy as hell, but very healing. Paper tape as well when draining, as it took me years to find a solution to ripped-off skin. Also, Curry powder which contains Turmeric, at night, but it can stain so be careful. Then, Campho-Phenique after bathing can catch new erupts early and stop them, especially in the groin area. Hot compresses of Golden Seal/Burdock/Slippery Elm herbal tea are also effective, but on thin skin they are indeed painful - had to take several shots of liquor before applying - BUT, 30 YEARS LATER THERE'S BEEN NO RECURRANCE TO THE AREA AT THE TIP OF MY COCCYX BONE. Good luck all, will write back soon...Jessy
---
Posted by Robert (Naples, Florida) on 01/20/2008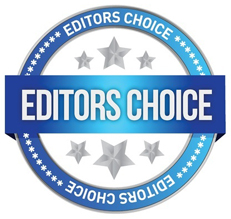 Robert's Fungus Saga - Vicks Update
Part One: Feet
Q. Do the ingredients (camphor, eucalyptus, thymol, menthol) work?
A. I've applied the solution on my nails as well as to my entire foot to get rid of all the fungus that might eventually cause a reoccurrence. The results were obvious after 4-5 days: first, the athlete's foot symptoms between my toes rapidly got better and were healed in about a week. Then, at the seven-day point lots of skin started sloughing off all over my feet where the fungus was obviously in hiding -- including the heal callus. I was surprised to see so much sloughing of the skin around the base, sides and top of the toe nails -- this area apparently had been deeply affected by the fungus, but just looked like tough skin that I had become accustomed to expect. Within 2-3 weeks the unaffected new toe nails could be seen at the cuticle. Now, several months later, there is a clear line of demarcation between the old fungal nail, and the new clear nail. I expect that it will be 3-4 more months before all the old nail has grown out and gone.
Q. Is the formulation the right one?
A. After much research and playing kitchen chemist, I learned that coconut oil is a good anti-fungal as well as a great emollient. DMSO doesn't need to be at 25% concentration. 10-15% is sufficient. Oregano Oil is composed of Thymol and University of Western Australia research proved tea tree oil's anti-fungal capability, so I added it as well. The essential oil amounts are at least or a little more than what bio-chemists call the Minimum Inhibitory Concentration (MIC). The formulation I like and use now is:
Revised Formula
1 part Menthol oil
1 part Thymol oil or Oregano oil
1 part Camphor oil
1 part Lemon Eucalyptus oil
2 parts Tea Tree Oil
2 parts DMSO
12 parts Virgin Coconut Oil
There is probably a synergistic (i.e. harmonious working together) effect of anti-fungal herbs, which has been demonstrated in several studies. In one test of ten plant species whose oils were anti-fungal, researchers noted that "combinations of the anti-fungal essential oils increased their activity remarkably." In a similar study, researchers stated that "in all the oil combinations, the anti-fungal potency was found to increase over individual oils."
Part Two: Adult "Acne"
This is where the "saga" starts to get interesting. After my adolescent acne should have cleared up 35 years ago, it got slowly worse. All over the bearded part of my face, what appeared to be sacs of hardened oil under the surface of the skin had been forming nodules. These didn't get infected,'each just grew larger. Over the years I've seen dermatologists who said, because of my otherwise great health, "you're just a middle aged adolescent," blaming it on high testosterone, etc. The apparent acne problem continued and worsened.
I've seen doctors, dermatologists, pharmacists, herbalists, laser specialists, and spiritual healers. I've bought every acne ointment known to man. I took pills, vitamins, and herbs. I changed diet. I get plenty of exercise. Nothing worked. I had extensive surgery to correct the problem three years ago, and within 18 months it looked just as bad as before. As a public speaker and author in my profession, the skin condition was emotionally upsetting and stressful.
Having conquered toe nails, I started researching down the path that maybe the acne was caused by a fungus (although the symptoms didn't look like my feet). Was I surprised when I found:
" Tinea barbae is a superficial dermatophyte infection that is limited to the bearded areas of the face and neck and occurs almost exclusively in older adolescent and adult males. Symptoms include inflammatory, deep, kerion-like plaques and noninflammatory superficial patches and lumps resembling bacterial folliculitis. The hair breaks off below the skin surface. It is caused by several dermatophytes. Trichophyton species are most common. Infection of bearded skin may be the result of autoinoculation from tinea pedis or onychomycosis."
In other words, the mess on my face that had caused me so much grief and been misdiagnosed for decades was caused by the same fungus that gave my feet a problem. Apparently the dermatophytes enter the hair follicle (nails and hair are similar biological structures), then attack the sebaceous gland, feeding off the body oil; then the body's immune system reacts with scaring and hardening the facial oil, leaving an oil nodule. The dermatophytes then migrate to the next follicle, and eventually dozens of affected follicles link as a nodule the size of a pea.
Now it became obvious what had happened: The athlete's foot I got as a teenager went to my toe nails, and, because I was ignorant of the relationship of using a towel on my face that might have been used on my feet or crotch, the fungus got transferred.
Not a single dermatologist who examined my face ever bothered to ask the question: "Do you have toe nail fungus or athlete's foot!"
Using the same solution on my facial outbreaks as on my toe nails (the revised formula with coconut oil), the facial condition is clearing up. Just like with my feet, skin is sloughing off and the nodules are beginning to eject. This is the best result I've seen in years. I expect it will take a few months for the problem to be cured, as the fungus is down below the level of the base of the hair follicle in the sebaceous gland.
Part Three: Chronic Sinusitis
For the last 15 years I've had chronic sinusitis, post nasal drip, clogged nose, etc. I was constantly clearing my throat, and sometimes coughing. I snored a lot, which my wife didn't appreciate, and the snoring actually would wake me up in the middle of the night, leaving me tired in the morning. I seemed to catch colds more easily than before, but I attributed this to my very frequent plane travel.
Doctors prescribed antibiotics, but I they did not fully cure the problem and when I stopped the treatment, every symptom returned. (And I just don't like unnatural treatments.) Others said it was allergies.
I wondered: Could my sinusitis be a fungal problem? More exploring on the internet found the answer:
In 1999 Mayo Clinic researchers found the cause of most chronic sinus infections to be an immune system response to fungus, and that this may kick off a secondary bacteriological infection. It is not an allergic reaction, but an immune reaction.
Again, I felt betrayed by the medical profession. Why hadn't anyone told me this?
I went to the health and vitamin store to look for an anti-fungal nasal spray, and nothing met my requirements or budget ($10-15 for a one ounce bottle of ingredients seemed way out of line.) Here's the formula I "invented:"
1. Rinse out a 1 ounce nasal spray bottle
2. Add one eye-dropper (approximately 1 ML) of Oregano Juice (NOT Oregano Oil -it's too strong and will not dissolve in water)
3. Add a pinch of salt (approximately - ML) (Iodized salt is OK - iodine is a good anti-fungal)
4. Fill the rest of the sprayer with distilled water, and shake well until the salt is dissolved.
Spray as frequently as once an hour until symptoms subside. For me, this solution began working within an hour; most symptoms were gone in three days. And the price of the ingredients per bottle is just a few pennies.
If the oregano/saline solution is too strong for you, dilute in half with water. If you want, you can add a drop of eucalyptus oil with - ML of glycerin, (which will bond the oil to water). I now spray once or twice a day, just to prevent any recurrence.
A very dear friend, who is 75, has had awful sinusitis for years. He heavily cleared his throat every minute or two. I told him of this simple formula, and two days later he called me to say it was working. He then said with amazement: "I don't believe it, we've been talking for over 15 minutes and I haven't had to clear my throat once!"
There are articles and books that claim that some cancers are caused by fungus. If this is true, taking action on fungus early may be very beneficial in the long run. It's time we gave fungus a deeper analysis.
Replied by FT
Ridgewood, NJ
04/17/2008

Replied by Kathy
Upper Darby, Pa
04/27/2016

Replied by Dave
Fountain Inn, Sc
04/28/2016

Replied by F
California
08/23/2016

---