Plaintain and Slippery Elm Powders
Posted by Mama to Many (TN) on 10/02/2021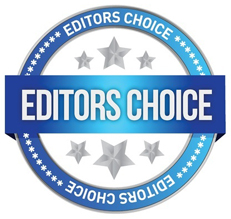 My family was at a wedding reception last evening at our friend's home. When things were winding down I was helping in the kitchen with some clean up. While putting away a knife on one of those magnetic knife holders, something jerked and my finger grazed another very sharp knife which effectively carved off much of my fingernail, leaving the nailbed open and bleeding.
In spite of ice, elevation and pressure, the wound bled for 2 hours. Bandages were useless. Once I was home my husband mixed up a teaspoon each of plantain leaf powder and slippery elm powder. We sprinkled the dry powder on the still oozing nail bed. I covered that with a bandaid with a salve on it. It did not bleed or leak another drop of blood.
Even with ibuprofen, I had to sleep with the finger iced and elevated.
I am sure my friend had cayenne pepper and I considered trying it for bleeding, but I knew it would initially sting and I was already in a lot of pain. I was afraid I would pass out at my friend's house. I don't usually get faint but was feeling ill over the cut. Fingers are so sensitive.
Today I am keeping a bandage and healing salve (made with plantain, comfrey, mullein, and burdock). I will keep this up for a while. I assume the rest of the nail will fall off. Ick.
Possibly just plantain would have stopped the bleeding. And the powder did honestly hurt quite a bit.
Moral of the story? Keep some plantain powder on hand and don't keep your knives too sharp. :)
~Mama to Many~
---