Iodine and Honey
Posted by Mama To Many (Tn) on 05/18/2018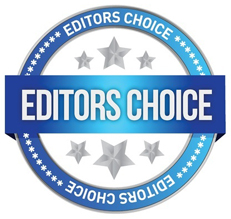 An adult son of mine cut his finger at work with a utility knife. The blade was a new one and the cut was to the bone. He had a hard time getting the bleeding to stop but eventually taped it up and kept working.
I dressed the wound each night with iodine an honey. A friend of mine had cautioned me that a bone infection could result if the bone had been nicked.
Each night, when he got home from work and after showering, I put one drop of 5% iodine in the wound and then a few drops of honey. I covered this with a fabric adhesive bandage and secured it with cohesive tape. He wore a splint on the thumb for the first 5 days because movement was likely to re-open the wound. I think I did the iodine and honey treatment for 6 or 7 days total.
For the first two nights I also applied a cooled, blanched plantain leaf before the adhesive bandage since that would not stick to the wound at all. Plantain also helps with pain relief and wound healing.
He does have a scar but the wound has healed nicely and never had a single sign of infection. And he is currently working outside in the heat, so the bandage would be wet all day from sweating.
He was making sure he had full motion of his finger. With deep wounds there are many risks, including nerve and tendon damage, infection, etc. I did ask if he wanted to go get stitches but he did not.
Iodine is a great antimicrobial and so is honey. Honey is also excellent for wound healing.
~Mama to Many~
---