Castor Oil, NAC
Posted by Wdickson (Washington DC, U.S.A.) on 09/02/2012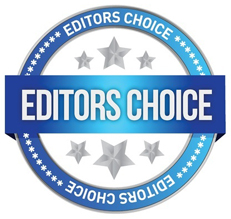 A month ago, at the end of July, I had my eyes examined at the Medical Center as preparation for renewal of my driver's license, which was to expire in August 2012 on my 81st birthday.
I told them at that time that I felt that I was able to see better without my glasses than with them except for reading fine print in dim light, or for driving at night with the glare of oncoming headlights. The results of that examination were unnerving. My vision was certified at 20/30 left eye, 20/40 right eye, which of course was satisfactory for purposes of the DMV, but the doctor also told me I had cataracts in both eyes and after more definitive eye examination, they may want to discuss cataract surgery with me along with an updated prescription for new bifocals.
So on August 31st I went in for the "more definitive" eye examination. The result of these tests was 20/20 vision in both eyes and no evidence of cataracts! The doctors asked me what I had been doing differently.
I told them I had been taking a new supplement called NAC 600, primarily for my heart condition, but more recently I had been experimenting with 2 drops of pharmaceutical grade Castor Oil in each eye at bedtime each night for the month of August. Their jaws dropped. The doctors were incredulous. They said they had never, ever heard of using castor oil for the eyes before. They said cataracts are not reversible except by surgical procedure.
I told them I found the research on castor oil and NAC on the internet, at various natural medicine web sites. They took notes and entered the information into my VA medical records. They told me no eye glasses need be prescribed since my vision was now 20/20. My eye pressure was about the same as it has been for the past year or so, validating the decision last October to take me off glaucoma prescription eye drops. While a little on the high end (26 left eye, 29 right eye), it appeared to be stabilized, so as far as they were concerned, I was no longer on the glaucoma suspect category that I have been on for the past 20 or so years. And while cataract surgery is the most frequently practiced surgical procedure in America today, it appears at least for the time being that I have successfully avoided cataract surgery by using that three thousand year old remedy known as Castor Oil. The doctor's want to track my eye health with follow up testing and have set up appointments for further eye exams going forward. I'm sure that I am now the "talk" of the VA eye clinic.
So, while my eyes are still a mite cloudy sometimes and when doing close reading of fine print in dim light I need reading glasses, it seems that I am now back to 20/20 vision after less than one month of castor oil eye drops! After all these years (more than two decades! ) on the glaucoma suspect list and a driver's license requiring eye glasses for driving. I will now get back to the doctors to ask for re-certification to get the eye glasses requirement off my driver's license.
Now I am continuing the castor oil application nightly for the present. But I have also continued my research and have developed a new treatment after reading about the anti-oxidant supplement N-acetyl carnosine (NAC eye drops) which, in the eye drop form, are reputed to protect the eyes against glaucoma, macular degeneration, and cataracts, and are prescribed by many practicing ophthmologists today.
I am also watching my "liver spots" on the backs of my hands disappear with nightly castor oil massages.
I credit the Budwig Protocol of flaxseed oil and cottage cheese, with fresh-ground flax seeds, in combination with the Castor Oil, with all of my health improvements - renewed vigor, vitality, and vision health.
After several years of FO/CC I noticed my eye sight was progressively improving, and that in general I could see better without than with eyeglasses. I had no way of discerning whether my vision was improving or whether I just needed a new eye glass prescription.
But when the doctor discontinued my glaucoma eye drops last October, I credit the flaxseed oil and cottage cheese regimen. I credit FO/CC in combination with the Castor Oil drops with the reversal of my deteriorating vision and beginnings of cataracts.
The doctors just smile and say very little.
---