Apple Cider Vinegar
Posted by Tim (Georgia (Rep.of)) on 07/12/2018 22 posts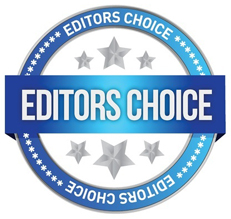 ACV for Unrested, Feet, Hot and Tingling
Many complaints here regarding this issue. Simplest way is to use ACV.
Cut supporters off your cotton socks - wet in ACV - put on socks all the night - wet it again if you wake up at night - do the same at day time & when going outside - you will see great improvement on the second day - also you'll get rid from feet odor completely & is good source against fungus.
---
Black Tea
Posted by Gloria (Brentwood, Ny) on 12/07/2011


Thank you Earth Clinic!! This is an awesome website! For years I had burning feet that gave my feet a very bad odor! In a tv show a Dr. said black tea infusion was the answer. And I inmediately made a 5 tea bags infusion with enough water to get my feet covered up to the ankles. I soaked my feet until the water cooled down, like 20 minutes. I did again a week later. This was 8 years ago. The Dr said tannic acid in the black tea was antibacterial and antifungal. I have recommended this a lot of people and all of them had success! I just needed two times of soaking, some of my friends did it three times, but in all cases the burning sensation and bad odor went away forever.
Replied by Francis K.
(Zambia)
03/23/2016

---
Calcium and Magnesium
Posted by Ginger (Rocky Face, Georgia, Usa) on 01/11/2013


My feet were hurting really bad and I decided to take a capsule of 1000 mg of calcium/magnesium. It helped and my feet are not hurting anymore.
---
Calcium, Magnesium and High pH Water
Posted by Jen (Phoenix, Az) on 11/20/2017


I had burning feet for a year and things got bad when I started to lose feeling in my feet, numbness, nerve pain and electrical feeling.
I did research and believe Dr. Hulda Clark's analysis is right on. She said it's acid in the foot built up because the kidneys are not filtering uric acid and other acids. She said to take calcium pills and magnesuim /potassium pills. And fix the kidneys.
I have started a couple of days ago with the calcium, mag/potassium and am taking kidney glandulars. Also, I buy a couple liters of high ph water, like 10 ph to up my alkalinity. And it's worked.
I have not had burning in my feet for the past several days. Usually night times are the worse, it's like my feet are on fire. And I have had no burning for the first time in a year. Also, the numbness in my feet is getting better, less numb.
The acid connection is it. Also stress produces cortisol, which makes acid (lactic acid) and this also can be a problem. I take ashwaganda to lower cortisol.
I think the calcium and magnesium and the high ph water made the largest difference. Fix the kidneys. I also take a heart glandular as well. The glandulars I got online but they were first given to me by a "nutritional response" therapist. This is the best therapy I found. But it costs a couple hundred dollars every 3 weeks, which I don't have. So I just get the glandulars they use online. But if I could go back and get regular muscle testing with that therapy, I believe it would fix alot of my health issues. As it seems like according to Dr. Robert Morse that acids are the basis for many health issues, including the fact that our kidneys and adrenals need support due to high toxins we are exposed to regularly.
Replied by Bl
(Ca)
04/20/2018

---
Castor Oil
Posted by Diabetesguy (London, United Kingdom) on 12/26/2011


Castor Oil really works on Sore Feet and Burning Feet - I am diabetic and I massage Castor Oil into the bottom of my feet when sore after walking or exercise.
I also massage Castor Oil at nights to stop BURNING feet - It really works- Hope this helps.
---
Pantothenic Acid (B5)
Posted by Anon (Usa) on 07/09/2018


Found an article that says burning feet is a symptom of deficiency of pantothenic acid (B5).
---
Throbbing Feet
Posted by Pain In Feet (Sacramento, Ca) on 04/06/2014

I am a 50 yr old African American woman with throbbing feet night and day. I've been to every specialist under the sun (pediatrists, rheumatologist, neurologist, spine surgeon, orthopaedic specialist, etc.) I've been to psychics as well. I've had my blood tested - I am not diabetic, do not have neuropathy. I don't have plantar's faciitis. I've had a bone scan, mri and plain film xray of feet and ankles, muscle function study, you name it I've had it done. When I lay down, my feet still throb. I've had myofascial release therapy, accupuncture, accupressure and reflexology. I do not have high blood pressure and my cholesteral is very good. Don't know if this helps but if I have dessert every day it affects my bladder - frequency of urination. If I have too much salt, my heart rate speeds up. Also I've been tested for metal poisoning/accumulation in my system because of previous tooth fillings, birth control pills in the 1980s, etc. Results were normal. I've had bio-compatibility testing food at a subclinical level. I layed off foods that caused a negative reaction per test results which helped other issues but not the throbbing in my feet. This is the 14th year this has been going on. It started getting bad around the 6th year. I've spent so much money trying to figure it out because some of this was not covered by insurance. Thank you for your time.
Replied by Dave
(Fountain Inn, Sc)
04/06/2014

Replied by Pain In Feet
(Sacramento, Ca)
04/07/2014

Replied by Happy
(Up The Creek In Wv, Usa)
04/08/2014

Replied by Pain In Feet
(Sacramento, Ca)
04/09/2014

Replied by
Timh
(Ky, Usa)
04/10/2014
2081 posts
Replied by Pain In Feet
(Sacramento, Ca)
04/10/2014

Replied by
Timh
(Ky, Usa)
04/11/2014
2081 posts
Replied by Pain In Feet
(Sacramento, Ca)
04/16/2014

Replied by
Timh
(Ky)
04/17/2014
2081 posts
Replied by Dave
(Fountain Inn, Sc)
04/17/2014

Replied by Pain In Feet
(Sacramento, Ca)
04/20/2014

Replied by Pain In Feet
(Sacramento, Ca)
04/20/2014

Replied by Pain In Feet
(Sacramento, Ca)
04/20/2014

Replied by
Timh
(Ky)
04/20/2014
2081 posts
Replied by Dave
(Fountain Inn, Sc)
04/20/2014

Replied by Pain In Feet
(Sacramento, Ca)
04/20/2014

Replied by Pain In Feet
(Sacramento, Ca)
04/20/2014

Replied by
Timh
(Ky)
04/21/2014
2081 posts
Replied by Rsw
(Uniontown, Oh)
04/21/2014

Replied by Dave
(Fountain Inn, Sc)
04/21/2014

Replied by Pain In Feet
(Sacramento, Ca)
04/21/2014

Replied by Mwangi
(Nyeri, Kenya)
02/03/2015

Replied by Sharon
(Traverse City, Mi)
04/28/2015

Replied by Grace
(Pleasant Valley)
07/17/2016

Replied by Lynda
(Victoria, Bc, Canada)
08/22/2018

---
Thyroid Link to Burning Feet
Posted by Anna (Wa) on 03/26/2020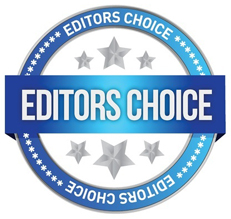 Years ago, I had a very irritating feeling in my feet whenever I went to bed, they felt warm and dry. It kept me up at night and many times I actually got up to get a cold, wet towel and wrap it around my feet. After months of this (coupled with insomnia, severe depression and very low energy) I was finally diagnosed with hashimoto's. Turns out I'd had it for years, but my TSH was withing range (very sidderent from being optimal) so it was overlooked.
Stop the thyroid madness is a good source of information on hypothyroidism, make sure to get your actually levels (TSH, FT3, FT4, preferably also aTPO) and don't just listen to your doctor when they say "Your levels are fine". Mine were "fine" and I had all the symptoms of hypothyroidism, and lived a miserable life until my levels finally got bad enough to become out of my lab's range. 95% of healthy people have a TSH below 2,5 and yet labs still say you're fine if you're at 4.
I feel absolutely awful with a TSH anywhere close to 2,5 even. I need to be at 1 or around it.
Recently, night after night I found myself lying awake at night, unable to fall asleep and thinking of putting cold cream on my feet because they felt so warm I couldn't stand it... turns out it was a Hashimoto flare, and my TSH got above 5 again. I increased my hormone dose and the problem went away.
---
Vitamin B1
Posted by Just Chillin (Vannes, France) on 06/11/2011


Worked Temporarily

This is for Ted or for anyone who can help on this wonderful site. I have been having burning feet for some time, and went to a friend who does muscle testing and she discovered I had a B1 inbalance. I have been taking Thiamin pyraphosphate, the one that absorbs better for about 6 weeks or so, and when I saw her last I tested ok for it. She discovered that I had a sugar imbalance, so have been cutting out food that can raise blood sugar, great as I have lost weight too. However since I have cut down the dosage of the Thiamin phyraphosphate as per my friend, to about a third of the dose, the burning feet, and prickling legs have come back, as bad as it was before. The only thing I can think is that is is because I have reduced it, but have been told that you shouldn't stay on a supplement of one b vitamin for too long? I had a blood test back in feb/march and the glycaemic thing was 5.7 which was ok, so dont think I have a problem there. MY blood pressure is fine too. Does anyone have any thoughts on why these symptoms should return, is if food related, any help would be great as do not want to go back to the doctor, as when I first had the burning feet last September, he said it was anxiety!!!
Replied by Just Chillin
(Vannes, , France)
06/11/2011

Replied by Ruth
(London, England)
06/11/2011

Replied by Just Chillin
(Vannes, France)
06/12/2011

Replied by
Ted
(Bangkok, Thailand)
07/04/2011
383 posts
Replied by Ted
(Toronto, Canada)
10/20/2013

Replied by Malu
(Tx - Texas)
09/09/2016

---