Apple Cider Vinegar, Cayenne and Ginger
Posted by Miss M (New York) on 06/24/2020

★★★★★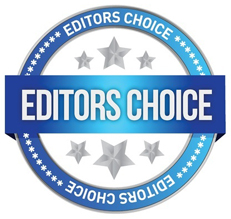 Had Covid then became lucky recipient of chronic bronchitis. I have an inhaler and hate it, so I tried this and wow it really helps fast.
Ingredients
Large knob of fresh ginger, cayenne pepper, apple cider vinegar and water.
Instructions
Shake a big shake of the cayenne pepper in blender jar, add ginger, two tablespoons of apple cider vinegar and 16 ounces or two cups of water. Blend and drink swiftly.
It's a fireball going down and the ginger is a bit gritty but works like a charm. I was amazed at the relief I got and steroid free!
If you need a sweetener, add honey! Good for throat.
Replied by Miss M
(New York)
06/25/2020

---
Apple Cider Vinegar, Garlic
Posted by Cole (Cali, Colombia) on 05/22/2014

★★★★★
I was diagnoised with bronchitis the other day and given antibiotics that worked some but I continued with a lot of pain in my chest. I read the other posts and can confirm they work.
Since I had most of the remedy ingredients, I used them all. And this morning at 8 am I feel I am on the road to recovery. Pain is down by 80% and I am starting to feel like doing things.
i took the following at 10 pm last night and again at 5 am this morning. After 1 hour of the first dose I was able to go to sleep and make it through the night. 3 hours after the second dose and I am now feeling a whole lot better.
I took:1 tablespoon ACV
1 tablespoon of Honey that I get at a drugstore---truly pure
5 1000 mg pure garlic pearls
1 teaspoon of Propoleo extract
Heat a glass of water--400 ml-- mix all ingredients and drink. I took the garlic pearls while drinking the Acv honey tea. I will continue this plus my antibiotcs until the antibiotcs run out on Monday.
BELIVE ME IT WORKS. IF IT DID NOT I WOULD SAY THE REMDIES WERE BUNK. THEY WORK. I TRUST EARTH CLINIC
COLE
---
Baking Soda, Olive Oil Steam
Posted by Jerryrigged4 (Springdale, Arkansas, USA) on 01/26/2013

★★★★★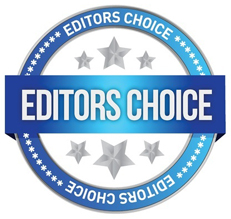 I use ACV and baking soda practicly everyday for all sorts of reasons. But when I have Bronchitis or sinus issues or just feel a cold moving in, I steam with baking soda. In a small pot of boiling water with a teaspoon of olive oil that is steaming real good sprinkle some baking soda, about a 1/4 tsp at a time and sniff and inhale while the baking soda is fizzling. It is so soothing, it will move the mucus out and kill molds virus and bacteria. Do it as much as you want its harmless unless you stick your nose in the hot water.
---
Cabbage and Honey
Posted by Kristina (Pittsburgh, Pa) on 03/13/2014

★★★★★
Hello, wanted to share my bronchitis remedy
I month ago I had a terrible pain in my chest, it felt like a very sharp pain, I knew I had bronchitis. After couple days my symptoms got worse and my mom recommended to use cabbage leaf with little bit of honey. Each night I would put cabbage and tiny bit of honey on my chest covered with parchment thin paper (compress) and went to bed. As I woke up I felt such a relief!!! I stopped coughing, the pain was gone and all the bad stuff was coming out of me, I would ran to bathroom and spit out some greenish mucus :( I did that remedy for about 4 days and I was so happy for my cure! Cabbage is such a great vegetable! If you have sensitive skin put very tiny bit of honey, not too much! Make sure to avoid the heart area to put honey.
I'm glad I didnt take any antibiotics!
---
Cayenne
Posted by Terry (Md) on 01/12/2018

★★★★★
Bronchitis and Strep
Red pepper sauce will also help. I currently have these terrible coughing jags and it seems a good swig of pepper sauce stops the cough for a good while. I keep the bottle on the kitchen table with a whiskey shot jigger...just pour some in and down the hatch. It doesn't burn and what a relief. It's better than any of the high price stuff that advertises your cough will be gone in so many hours.
---
Cayenne
Posted by Alicia (Birmingham, United Kingdom) on 12/02/2008

★★★★★
Chest infection/ Strep throat
I came across this site when searching for cayenne pepper uses as I knew there was something pretty special about it. I have a chest infection, which when combined with asthma is pretty horrific. I haven't been able to breathe and my throat has been so sore. I tried cayenne pepper in orange juice, in the first cup i used only a few sprinkles, in the second 15 minutes later i poured loads in. The burn didn't really effect me. Immediately I feel a little more alive, and my nose is less clogged. I think this will really work if I take it every day. Miracle cure!
Measurements;
1 teaspoon in total in 400ml of orange juice.
---
Cayenne
Posted by Leota (Los Angeles, CA) on 01/21/2008

★★★★★
ok. so the first time i really found out cayenne pepper could cure sickness was when my ex put it in tomato soup when i was really sick with bronchitis. the first day he put it in i didn't taste it and the second day i finally did. i took no antibiotics. just cayenne pepper in tomato soup. healed myself in a matter of 4 days so now, i make cayenne pepper beans and soups to protect myself from getting sick. ill eat it when i'm tired and feel like im coming down with a cold. It works, it's like it burns the germs away.
---
Cinnamon, Clove, and Oregano Oils
Posted by Karen (Columbia, South Carolina , Usa ) on 12/28/2010

★★★★★
Colloidal silver and oil of oregano- 3 drops under your tongue 3 x a day and drink a table spoon of colloidial silver 1 x a day for a week. ACV - 1 tablespoon in distilled water - sip through out the day, ACV at night- 1 tablespoon in green tea with a table spoon of organic honey. I have broncites right now and the ACV in the tea has made such a huge difference at night. Sipping this through out the day has all but eliminated the cough and all the mucous is moving out! Oil of oregano and colloidial silver are huge in fighting viruses and bacteria! Just make sure to get a good CS and an Oil of Oregano that is 75-86% carvicol.
Replied by Mark
(Las Vegas, Nv)
02/22/2011

Angie
(Pine Island, FL)
01/30/2015

Replied by Dina
(Boston , Ma)
02/11/2013

Lou
(Tyler, TX)
07/31/2021

Replied by Jecati
(Westfield, Nc)
02/12/2013

Replied by Unreadsign
(Ann Arbor, Mi)
12/29/2013

Replied by Karen
(Michigan)
02/12/2014

Replied by J In
(La, US)
06/16/2014

---
Cinnamon, Clove, and Oregano Oils
Posted by Ellen (Todos Santos, Baja California Sur, Currently livin) on 01/07/2009

★★★★★
Essential Oil Inhalation cure for Bronchitis, Sinus Infections, Pneumonia
I regularly get sinus infections due to a deformity in one of my sinuses. Until a few years ago when I found this cure I had regular bronchitis and lastly in 2005 I had serious pneumonia. I opted out of health insurance years ago so I had to take responsibility for my own health.
I got onto one of those $39.95 sites with the magical cure but this one WORKED! So here it is for all of you.
The following essential oils are 89% antiviral, antibacterial, antifungal. Cinnamon, Clove and Oregano. First, get the best quality you can.
These oils work magic together BUT, you can use just one or a combo of two if that is all you can get. Put 2-3 drops of each oil in a steamer or a steaming pan of water. BE CAREFUL NOT TO GET THE OILS ON YOUR SKIN...They burn. Cinnamon and Clove burn. (Cinnamon Oil is the main ingredient of all those lip plumpers :-) Now, inhale the steam with your eyes closed and take it in as deeply as you possibly can, breathing through the nose and the mouth alternately. When I did this with my pneumonia, I felt a kind of crack in my lungs after three or four breaths and everything started to come loose. I coughed up all the guck and was completely well in 5 days. I was so sick that I had bruised my ribs from the coughing and I was very, very weak. Now at the first sign of anything respiratory, I do this. I have never had a reoccurence of bronchitis or pneumonia and very seldom get any sinus trouble anymore. How happy I am that we can all share these wonderful old rememdies with each other! Thanks to this site and all of you.
Replied by Lorraine
(Duncan, B.c. Canada)
11/27/2011

Replied by Jp In Southern Maryland
(Maryland)
01/08/2014

---
Coconut Oil
Posted by Missmymom (Folsom, Ca) on 01/12/2018

★★★★★
Organic cold pressed Coconut oil saves the day again! I started taking a heaping teaspoon of it a day for bronchitis that had no productive coughs. By day two I had productive coughs after months of just dry coughing! By day 8 my bronchitis was completely gone!! Stuff is a miracle worker, love, love, love it!!
---
Colloidal Silver
Posted by Le (Colorado Springs, Co) on 02/19/2017

★★★★★
I had bronchitis for a week and finally used colloidal silver in a nebulizer and it knocked it out in 20 min. I did another 2 follow up treatments and it was gone. No more coughing or pain in my chest. I praise God for it.
---
Colloidal Silver
Posted by Cheekio (Ca) on 08/25/2014

★★★★★
I had pneumonia in the first week of May 2014, took 1 round of antibiotics and the fever and pneumonia was gone, but I had a bad dry cough which started with a tickle in my throat and swelling and tightness uncontrollable coughing lasting about 30 seconds. The tickle/uncontrollable coughing fits were asthma attacks per the doc. Doc said I had bronchial inflammation (bronchitis) and treated me with a nebulizer to inhale 2 rounds of prescription drugs while I was there. Said it would open up my bronchial tubes and bring the phlegm out. Prescribed me $300 (even after insurance) powder inhaler and asthma inhaler and gave me prednisone. The same night I started having a productive cough and it was a pale yellow color. Kind of like the color of french fries. For 2 weeks I had this heavy productive cough and it didnâ€TMt get any better. The asthma attacks got worse as if my body got used to the inhalers. I called the doc and they wanted me to go for more testing. I was tired of paying for prescriptions. I googled and found that colloidal silver worked for many. I didnâ€TMt have a nebulizer but had a Vicks personal steam inhaler. I put 10ppm (had in cabinet) into the inhaler and turned it on and inhaled. It gave me a slight headache so I stopped after about 30 seconds of inhaling. Then the next 3 days I did it when I awoke and before sleeping (no more headache). Then did it only before I slept, instantly, my symptoms improved. Chest heaviness gone. After the second day that tickle/cough went away. I would only feel a slight tickle and cough up phlegm. I would cough it onto a Kleenex to keep track of the color and thickness. Daily I noticed it got thinner and then became mixed some parts thick some parts clear. Since I started colloidal silver 7 days ago, I no longer use the asthma inhalers. Asthma is totally gone. The only symptom I have is a cough here and there and each time it brought up phlegm. Today I spat into a Kleenex and saw that the phlegm was completely clear, no color at all. The colloidal silver got rid of the infection and allowed my lung to clear up the rest of the phlegm. After 4 months of coughing and misery, I am finally recovering. I will continue to use it for another 7 days for good measure. After that, I will start to take it under my tongue for detox of any pathogens I may have that I do not know of ;) Magical stuff!
---
Colloidal Silver
Posted by Dave (Fountain Inn, Sc) on 01/17/2014

Just to report a sudden infection in bronchial/and maybe lungs and how I'm treating. (OR .... will my favorite remedy work?)
Yesterday afternoon, about 2:00 pm was suddenly aware of a tickle in throat...really bronchial area. Hoped it was just too much "creamy" foods which can sometimes produce a lactose problem. I knew it was either that or an infection and I was fearing a possible infection since two people in my office had come down with bad bronchial infections in past week.
Worse as evening progressed until I was experiencing deep coughing. Finally, I admit to myself.... I'm infected. And I know what's coming; very intense spasmodic coughing, five days of recovery; no sleep; blood in mucus and possibly spread to lungs.
Immediately, I get nebulizer and pour in my good old standby ... colloidal silver into the "pan"...I am deep breathing in five minutes the soothing warm mist. Deep breathing....repeat four times before bedtime. To my relief I actually get four hours of sleep before being awakened by more spasmodic coughing. (Actually, being awakened is good as I am reminded to get more CS into bronchial and lungs.)
Now two hours later I've inhaled CS three times and as I was doing it both last night and this AM could actually FEEL the tickling relieved and could feel the congestion mucus letting go in back of throat. That was interesting because when the infection really hit, I did not have any nasal/sinus or ear problems. That's one reason I thought the bronchial issue was food related.
I can tell the breathing is much alleviated.. But it is still there. I'll re apply six or seven times again today and will report back.
In my pre Colloidal Silver days (when I knew not of CS) this kind of infection would usually lay me low for an agonizing five days to a week. I've knocked it out at least six times in the last eight years (I'm guessing) when it gets into bronchial. Did not discover the use of nebulizer for vaporizing the CS to kill an internal infection until about 8 years ago.
I'll report back in 24 hours on progress just to let anyone who might be interested know how effective the treatment is (or is not)...at least on me.
Replied by Mama To Many
(Tennessee, Usa)
01/17/2014
★★★★★
---
Colloidal Silver
Posted by Jenny (Perth, Western Australia) on 06/19/2013

★★★★★
I was always suffering from bronchitis, to the point where my GP refused to give me any more antibiotics. I'd heard of nebulising with colloidal silver for a while but was always too chicken to do it. The stance by the GP pushed me into action, as I'd already been suffering for weeks and it wasn't going anywhere. So I poured a very small amount of colloidal silver into the nebulising container and breathed in and out deeply for 5 minutes. I began to get a headache and stopped. But I did feel a bit better otherwise. Three hours later I tried again, but this time didn't get the headache, so kept going for 10 mins. Again, felt a bit better. That evening I nebulised again, this time for 15 mins. I repeated this for 3 days. By the fourth day, the bronchitis was completely gone, never to return. That was 1.5 years ago, but thought I'd share this story seeing no-one else has mentioned the colloidal silver-bronchitis connection.
---
D3
Posted by RD (Somewhere in Europe) on 11/06/2022

★★★★★
I take 10-15 supplements every day, and all of them help me, because I'm always healthy and never sick.
However, from my own experience I already know what really helps me is my vitamin D3 supplement. However, as to vitamin D3, there are 3 recurring issues:

ISSUE #1: Your vitamin D3 dose needs to be individualized, so you need to periodically get a blood test known as "25-hydroxy-vitamin D", abbreviated as "25(OH)D", which is the vitamin D metabolite that is measured by medical labs, worldwide, to determine your vitamin D status.
ISSUE #2: Medical DOCTORS can harm you. In part because they're no experts on vitamins. And in part because they follow certain medical cartel protocols that were designed to harm you.
Example A: At the very most, they prescribe only 2, 000 IU of vitamin D3 per day. Why? Most likely because the more vitamin D deficient you are, the more money the medical cartel can make off of you.
Example B: When, at age 79, one of my close relatives needed help with her osteoporosis, one M.D. prescribed her vitamin D3 at a ridiculously low dose of 500 IU per day. Why only at 500 IU? Most likely because, the more sick you are, the more MONEY the medical cartel can make off of you. And, indeed, her M.D. never cured her osteoporosis. Further, her visits to her doctor increased exponentially. Further, Big Pharma made a killing on their overpriced pain killer meds that gave her a bunch of negative side effects that made her life miserable, and eventually killed her shortly before her 80th birthday.
ISSUE #3: Medical LABS can harm you. In part because they're no experts on vitamins. And in part because they follow certain medical cartel protocols that were designed to harm you.

Example A: Vitamin D intoxication is defined as 25(OH)D greater than 150 ng/ml; see www.ncbi.nlm.nih.gov/pmc/articles/PMC2665033/. However, your med lab will likely ignore this very safe upper limit of 150 ng/ml, and give you a couple of FEAR messages, if you dare to be in the upper hemisphere of this 30 to 150 ng/ml range.
Example B: My med lab unilaterally and arbitrarily decided their 25(OH)D's reference range was "30 - 80 mg/ml". Further, their lab report falsely claimed my 25(OH)D was "toxic" when it was 149.2 ng/ml. In effect that lab report gave me a couple of FEAR messages, and subtly pressured me to limit myself to their 80 ng/ml upper limit that wasn't supported by science. Why? Most likely because the more vitamin D deficient I am, the more money the medical cartel can make off of me.
Example C: My most recent medical lab test report caused me further harm when it prompted me to overreact and halt my usual 11, 000 IU per day vitamin D3 dose for 10 days. In other words, right after reading their partially misleading med lab report, what did I do? I overreacted and started pausing my usual dose of 11, 000 IU per day. And what happened next? I had BRONCHITIS, all of a sudden, by day 10.
Example D: When I restarted, I did it at 6, 000 IU per day. Why only at 6, 000 IU? Because my med lab report influenced me negatively. In retrospect, I should've restarted at 10, 000 IU per day, not at 6, 000 IU per day.

Naturally, no sickness is ever good for anything. However, this sequence of events is valuable to me, because it clearly demonstrates to me how important it is for me to A) never overreact, and B) to always take a sufficiently large enough dose of vitamin D3, every day.

ISSUE #4: WHEN I HAD BRONCHITIS, how did I cure it? Well, on day 10, I simply restarted my vitamin D3. That was all that I needed. And, indeed, I could tell right away my bronchitis was starting to clear up. Further, today it's already day 13, and I can tell for sure that I'm on the right track, as about 90% of my bronchitis symptoms have already cleared up.
Further, these last two paragraphs clearly demonstrate to me that my vitamin D3 is the most important supplement for me.... I hope this will help somebody!
---