Lugol's Iodine
Posted by Shade (London, England) on 06/12/2016


I am trying out Lugols iodine 5% for a recent breast cancer diagnosis.
Soaked some in gauze and wrapped to skin overnight. In the morning - iodine patch on skin- then blister rips off, leaving raw patch. I apply a dry dressing daily. Hope to get barrier cream.
Anyone used Lugol's to treat this condition? Pls let me know.
Thx Shade
Replied by Wydo
(Ca)
06/13/2016

Replied by Dee
(London)
06/17/2016

Replied by Wydo
(Ca)
06/19/2016

Replied by Lizzy
(NC)
10/04/2021

Jerry
(Miramar)
03/14/2022

Hisjewel
(New York)
03/16/2022

Replied by MissM
(New York)
10/05/2021

---
Magnesium Chloride
Posted by Art (California ) on 09/12/2017 1254 posts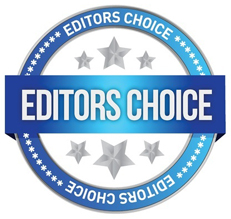 Magnesium chloride (MC) has many potential health benefits and in the link to the full study below it is suggested that breast cancer might be one.
In the study they compared the effects of MC with cisplatin. The cisplatin was more effective and comes with side effects and can only be given for so long, whereas MC can be taken indefinitely and side effects are more likely to be other health benefits. Being replete with MC may be a safe and effective preventative or it may be a great addition to a breast cancer treatment strategy. Definitely worth the read and consideration.
Here is a link to the full study:
http://journal.waocp.org/article_33906_bef2eaa0a2aafeebb46890ce7fadb271.pdf
Art
---
Miscellaneous Remedies and Supplements
Posted by nancy (melville, new york) on 07/20/2007


over a year I was diagnosed with DCIS which is stage 0 breast cancer, non-invasive or pre-cancerous. The surgeons of course suggest masectomy. After studying internet, library, bookstore and disecting every word on pathology report I am convinced of diet change. i pretty much stopped drinking red wine (so much for red wine being good for you) I'm slim already but since going organic on meat, eggs, milk and taking Vitamins b, c, d,e, germanium, magnesium, beta-carotene, coq10, turmeric, DIM, liquid fish oil, ground flax seed, progesterone cream, I have in the past year lost my little stomach, I go to the toilet regularly which I never ever did sometimes more than once, my hair is thicker, my skin on my face is tighter, the stiffness I get in my joints at the end of the night is gone, I have stamina the entire day being able to move about without tiring and even not getting dizzy in the summer heat. I get lots of comments about my skin color looking good and it's all true. I can't pin point which supplement is doing what. I always used olive oil and love my green vegetables but obviously that wasn't enough to keep cancer from creeping in. I also use red palm oil (lots of tocotrienols and vitamin A) coconut oil too, I've drunk plenty of apple cider vinegar, it's like a shot of alcohol for me haha. I did have a urinary infection recently and decided to go the natural path using mannose-d. It seemed to work. I even found oil-pulling on your website. It really does make morning mouth go away. I'm a born again nutritionist. I want to spread the word to everyone. I've become obsessed with hydrogenated oil too. My boy is having a hard time getting snacks from me when I have to check every ingredient. Unfortunately for me, I will not go back to check on DCIS which by the way is 15% chance in 10 yrs of becoming invasive and 1.5% chance of spreading. Oh also my bosums are softer too. They were always lumpy my entire life. I've taken other things through the year like cesium, kefir, noni juice and I just bought aloe vera juice and grapefruit seed extract. Anything that could be good for you I do it. Ginger in hot water is great. I'm almost 48 and am feeling younger every month. I practically feel like a teenager again. If I do go off my routine like eating snacks or drinking a little wine I will get puffy faced in the morning or have a funny taste in my mouth. I don't think many women are as foolish or wise as I am in studying big time on this subject. The more I read the more I was exposed to and thanks to your website I have the oil-pulling to thank you for. This site is great for information. Thanks a lot
Replied by Michael
(Cuenca, Ecuador)
02/25/2010

Replied by Doreen
(Sandy, Utah, Usa)
03/02/2012

Replied by Din
(Kuala Lumpur, Malaysia)
11/07/2012

Ruralady
(Illinois)
02/01/2021

Replied by Melony
(Uk)
12/11/2014

Warning

Replied by
Timh
(KY)
12/12/2014
2080 posts
Replied by Joy
(Thailand)
12/11/2014

Replied by Sam
(Miami)
12/12/2014

Replied by Sam
(Miami, FL)
12/13/2014

Replied by Mayan2012
(Ontario, Canada)
12/14/2014

Replied by Sari
(Toronto)
01/19/2015

Replied by Alya
(Uae)
09/25/2018

---
Molasses, Aloe Vera and Beets for Cysts
Posted by Julissa (New york , New york) on 07/23/2007


Molasses in spanish is MELASA. For years I have heard my dominican family member say that a mixture of molasses, aloe vera and BEETS will remove any cysts from women breast and ovaries. I just found out i have two cysts. According to my dominican aunts i must take the this mixture for 40 days. I will post my results. I have true faith in natural resources.
Replied by Sharon
(Salt Lake City, Utah)
12/30/2008

Replied by Deon
(Pretoria, South Africa)
04/06/2015

Replied by Leo
(New York)
07/24/2020

---
Multiple Remedies
Posted by Eclipse (Townsville, Queensland, Australia) on 11/08/2014

Hi! I've been browsing through the site, reading about 'borax', and it sounds wonderful. I was diagnosed with Ductal carcinoma in situ (DCIS) which is 'preemptive Breast Cancer' over a year ago. I chose not to go the slash/poison/burn route. I am trying to help my body, hep itself. I don't always succeed with the improved diet, but I have supplements, and I take ACV (with the mother) three times a day. I also drink a glass of water with BAKING SODA, last thing before bed, and I rub a pinch on my gums x 3 times daily. I have a FARinfrared sauna, almost daily. I also only use himalayan salt, and I juice daily. My general health is greatly improved, so if I die of Cancer, I'll die healthy, apart from the arthritis in my knee that I've had for the last 3 weeks.
My question is, should I also be taking Borax? I would really appreciate some feedback.
Replied by Maria
(Gippsland, Australia)
11/09/2014

Replied by Eclipse
(Townsville, Queensland, Australia)
11/10/2014

Replied by Mmsg
(Somewhere, Europe)
11/11/2014

Replied by Maria
(Gippsland, Australia)
11/11/2014

---
Multiple Remedies
Posted by LK (Anon, USA) on 04/22/2010

tumour coming out of breast
hi, i am looking for a way to deal with the tumor that seems to be pushing out of my skin-skin wound is getting bigger -i need to be prepared-thing of using tumorx paste-first tumor removed in october 2009, drs. said perimeters were clear-but its there again -wound is at the site of second biopsy(after surgery) i got to burn this thing off me fast-i am on raw food diet-essiac formula,wormwood combo + clove, powdered wheatgrass,nuts all organic-h202 and baking soda-not fruit or breads- somebody help please-
Replied by Tom
(Regina, Sk)
04/23/2010

Replied by J.
(Little Rock, Ca)
07/17/2010

Replied by Natasha
(Athens, Greece)
09/16/2012

---
Organic Juicing Diet
Posted by Natalie (Cleveland, OH) on 06/13/2009


Better But With Side Effects

Hello,
My mom was diagnosed with breast cancer about 2 years ago and as soon as she was notified she went on an organic raw food juicing diet. She only drank organic juices and ate fruit and vegetables for the past 2 years. She drank apple/carrot juice and a green leaf veggie juice mixed with red cabbage and red apple. She alternated the apple/carrot juice with the green juice throughout the day, drinking about 8-10 juices daily with 3 meals in between. She also drank organic orange juice freshly squeezed every morning. She got the diet from Dr. Lorain Day. Dr. Day cured herself of breast cancer using this diet.
Everything has been going well so far, but in the past 6 months, my mom's gums have receded drastically. She has been to the dentist but he told her she does not have periodontal disease. She is afraid that if they get any lower then her teeth might start to fall out. Do you have any idea if she is missing any vitamins? Maybe she needs some oils, or B vitamins that she does not get from her diet. Please let me know if you can help.
She does not eat any sugar, animal products, or take any vitamins/minerals/oils. This is what Dr. Day did for when she beat breast cancer.
Thank you,
Natalie
Replied by Patricia
(St. Petersburg, Florida, U.s.a.)
12/12/2009

Replied by Michael
(Cuenca, Ecuador)
02/25/2010

Replied by Sindee
(Carlsbad, California)
10/20/2011

Replied by Funlovingal
(Roseville, California)
10/21/2011

Replied by Gavin
(Manganui, Northland, New Zealand)
10/21/2011

Replied by Francisca
(Michelbach-le-bas, Alsace, France)
10/24/2011

Replied by Marc
(texas)
01/08/2021

---
Oxygen Therapy - Warning!
Posted by Carol (La Verne, CA) on 05/08/2008


Warning

I've been a fan of Earth Clinics remedies for a long time. Had success with oil pulling, leaching out fluoride, ACV with baking soda, but one remedy I have to warn against is the oxygen therapy for cancer. I have breast cancer and tried the HBOT (oxygen tank). It was $6,000 for 40 sessions. At the end of these sessions my tumor grew from a large grape size to a large grapefruit size. In addition I tried soaking in Hydrogen Peroxide and taking Bill's spray. This irritated the tumor and sprouted another tumor in my lymph node area under my arm. Later from a doctor I found out that that a lot of cancer patients using external remedied applied cause the tumors to grow out of the skin and cause other more serious problems. So I just want to warn those of you with cancer to be weary.
Replied by Mike Ryan
(North Reading, MA)
12/07/2008

Replied by Rhonda From Brooklyn
(Brooklyn, New York)
06/22/2012

---
Paw Paw
Posted by Marjorie (Newfoundland, Canada) on 01/13/2019

Thank you for posting, I have been told I have breast cancer recently and have been doing Paw Paw program. The company I have been using has been having great success over the yrs with cancer.. Paw paw is not available in Canada so I order it from the US. I intend to continue this and also add some of the recommendations from this site. I have what appears to be inflammation around my nipple. Is this a common symptom?
---
Poultice
Posted by Cheryl (Vancouver, Bc, Canada) on 06/11/2011

Hello, I was diagnosed with breast cancer 2 years ago... No chemo or radiation for me however... Tumor has now grown and has pushed outside the breast resulting in a malodorous cauliflower growth. Was wondering if anyone had ever tried a poultice made of ground flax seeds, water and activated charcoal? I have heard that this may help with the odor. Has anyone ever tried it? Thanks for your replies!
Replied by Jay
(Toronto, Ont, Canada)
06/11/2011

Replied by Mary
(Regina, Saskchewan, Canada)
06/15/2011

Replied by Kat
(Campbell River, Bc)
12/16/2011

Replied by Arimian
(Port Of Spain, Trinidad)
01/04/2012

---
Sea Vegetables
Posted by Anon (Anon) on 01/12/2013

From WH Foods online:
"Sea vegetables may play a role in lowering risk of estrogen-related cancers, including breast cancer. Since cholesterol is required as a building block for production of estrogen, the cholesterol-lowering effects of sea vegetables may play a risk-reducing role in this regard. However, more interesting with respect to breast cancer risk is the apparent ability of sea vegetables to modify aspects of a woman's normal menstrual cycle in such a way that over a lifetime, the total cumulative estrogen secretion that occurs during the follicular phase of the cycle gets decreased. For women who are at risk of estrogen-sensitive breast cancers, sea vegetables may bring a special benefit in this regard."
Replied by Frank
(Leicester, UK)
01/13/2013

Replied by Anon
(Anon)
01/13/2013

---
Ted's Remedies
Posted by Sue (Stevensville, Montana, Usa) on 03/11/2013

Ted, I am new to the site and feel so hopeful. Your advice seems sound and I am grateful. A year ago I was diagnosed with aggressive, estrogen positive breast cancer that had spread to lymph. I would appreciate your suggestions as to what I should be taking. I have bought lysine (from reading this web site). It is in capsule form (500 mg). I am also taking hydrogen peroxide (35%) 3 drops in 8 oz water. I just started these and don't know if they should be taken away from food, together, etc. BHT is on order.
I would appreciate if you would list out a program that would help me heal of what to take when. I feel I am making some progress but also think it is spreading ( I realize that sounds contrary). Thank you for your time and caring.
Sue
Replied by Anon
(Anon)
03/12/2013

Replied by Sue
(Stevensville, Montana, Usa)
03/13/2013

Replied by Kmm
(Atlanta)
05/29/2017

---
Xenoestrogens
Posted by Sam (Miami, Fl) on 05/10/2015

A young girl is born. She is a difficult child. Fussy eater, poor sleep pattern, lots of colds. She loves chicken and craves chocolate. She has trouble with her periods from almost the onset of menstruation. They are irregular and painful and she suffers PMT. Her doctor puts her on the oral contraceptive to suppress ovulation and this seems to quieten things down. Eventually she comes off the pill to start a family. Her periods take 6 months to resume and they are worse than ever. She has trouble conceiving because the pill has depleted her zinc levels. She is low in progesterone and loses a few pregnancies at multiples of 4 weeks (4,8,12,16). She eventually gets pregnant but her copper accumulates and she develops postnatal depression. Her baby is zinc deficient and probably has excess copper. She tries for another baby but this time she can't because she's developed endometriosis. Answer: the oral contraceptive. She starts to gain weight, starts to get depressed, then her skin changes. Her face develops a reddish tinge. Then she develops anxiety symptoms. She is told this is anxiety/panic disorder causing her depression and is put onto antidepressants, but these don't help her tiredness. Then she finds out that she's iron deficient, but she can't raise her iron levels with supplements. Then she's told she's got an under active thyroid and needs thyroid replacement. Still no real improvement in energy. After a few years of this purgatory of health, she goes off the pill and develops heavy periods. She finds out that now she also has fibroids and consents to hysterectomy. Then she discovers that her Estrogen levels are low. Then the punch line. "You don't have uterus, therefore you don't need progesterone". She starts Estrogen only HRT. Despite complaining of breast tenderness, she is told to continue. One day one of the painful lumps in her breast is brought to her doctor's attention. She has a mammogram, then a biopsy. The pathology shows breast cancer. She has a lumpectomy with axillary node clearance. Her tumour is Estrogen receptor positive. So then it starts. Chemo then tamoxifen. Five years later she gets a terrible pain in the back. She has spinal metastases. More chemo. Then liver secondaries. Sorry, not much more medicine can do, we've really done our best. We've followed the book; every single health recommendation. Oh, and by the way, don't go near those natural therapists. They have no idea of how to help you. End of story. This case represents the full house of Xenoestrogens symptoms, and unfortunately many of the patients with breast cancer have some version of this story.
Do you think that the medical professional would accept any blame for these events?
Replied by Mama To Many
(Tennessee)
05/10/2015

Replied by
Timh
(Ky)
05/11/2015
2080 posts
Replied by Sam
(Miami)
05/11/2015

Replied by Joanne
(Minneapolis)
02/17/2021

---