Alkalizing  
Posted by Tina (Los Angeles, Ca, Usa) on 04/25/2013

Hi, after 23 years of being cancer free I now was diagnosed with Stage 1 Breast Cancer. It's not a fast growing one, and it was detected early so that's good. The usual treatment would be a Lumpectomy with Radiation afterwards. This treatment is not an option for me because I have had radiation before. I read that no cancer can survive in an alkalized body. I'm working on this since 4 days. Do you have any specific Advice for me regarding the alkalizing process quckly where I have a chance of getting rid of the cancer before having to do the Traditional Treatment which in my case would be a mastectomy and either chemotherapy or hormon Therapy afterwards.
I have one more question in this regards: how do I make sure to not get stuck in the 6.8 - 6.9 ph levels, since I read that they are dangerous to be in.
Your advice would be greatly appreciated.
Thank You, Tina
Replied by Gavin
Manganui, Northland, New Zealand
04/26/2013

Replied by Timh
Louisville, Ky, Usa
04/26/2013

Replied by Rsw
Uniontown, Oh
04/26/2013

Replied by Tina
Los Angeles, Ca, USA
04/27/2013

Replied by Gavin
Northland
12/24/2014

Replied by Timh
KY
12/25/2014

Replied by Jill
San Antonio
12/05/2017

---
Baking Soda  
Posted by Zeeka3 (Cairns, QLD, Australia) on 07/30/2009

Hi, I have just been diagnosed, with breast Cancer, My good friends sent me the baking powder recipe, which I am trying vefore I have any surgery. It has made me feel very good and pains in my legs and hips, seem to have gone. A few days ago I could hardly walk, I will let you know if the cure is real
I pray it is as I hate any pain zeeka3
EC: Hi Zeeka3, can you please tell us which baking powder (in the USA we call it baking soda) recipe you are trying? Is it one of these?

http://www.earthclinic.com/cures/cancer2.html#BAKINGSODA or http://www.earthclinic.com/cures/cancer2.html#BSMS
Replied by Zeeka3
Cairns, Qld Australia
08/01/2009

Replied by Zeeka3
Cairns, Qld Australia
08/01/2009

Replied by Zeeka3
Cairns, Qld Australia
08/01/2009

Replied by Holly
Mooresville, In
08/01/2009

Replied by Screenname
Plano, Tx
11/10/2009

Replied by Carol
Qld, Australia
03/18/2014

Replied by Edda
Riverside, Ct
03/18/2014

Replied by Carol
Australia
03/20/2014

Replied by Mikeandmona.com
Calfornia
11/17/2014

Replied by Grey
Ca
07/12/2017

---
Bras  
Posted by Phil (Dearing, Ga, USA) on 08/10/2010

Hello to all. I came across a very interesting article on Bras and Breast Cancer.
http://www.all-natural.com/bras.html
Every women needs to read this article!
Replied by Phil
Georgia
05/31/2014

---
Breast Cancer and Deodorant  
Posted by Erin (Fremont , Mi) on 01/15/2008


Breast Cancer History Breast cancer runs in my family. My aunt is fighting it now. Not to mention from using regular store bough underarm deodorant as a teen myself I use to get lumps under my arms/right in the pit area. They had to be lanced and drained at the hospital. From that point on I did alot of research and found that the aluminum they put in the deodorant clogs the glands under your arms which inturn are very close to the breast. I have not used store bought deodorant for about 15 yrs now-I only use all natural from health food store and never had a problem again. Just wanted to let you ladies and men too know to STOP USING REGULAR STORE BOUGHT DEODORANT ONLY USE NATURAL. Thank you have a wonderful week all
Replied by Patti
Albany, USA
01/17/2008

Replied by Tracy
Frederick, MD
01/21/2008

Replied by Sherri
Dallas, Tx
05/19/2008

Replied by Emarie
Indianola, Wa
03/27/2014

Replied by Jackie
Ukraine
02/18/2015

Replied by Moll8
San Francisco
07/12/2015

Replied by Gary
Ga.
08/08/2015

---
Breast Cancer Prevention  
Posted by Ben (Bremerton, Wa ) on 05/05/2016

A safer cancer diagnostic tool is a thermogram. You hear doctors preach about how women need to get yearly mammograms etc yet the very act of medical imagery exposes you to needless radiation. It's long been known that such radiation helps to get cancer growing. Now unless you have a naturopath for a doctor, I bet you never heard of a thermogram. Well this medical imaging technique can be safely used by anyone at any age. It looks for areas of unusual heat signatures. A thermogram can detect a tumor as small as a grain of rice. This means it can detect tumors 7 to 10 years earlier than an old fashioned mammogram.
The procedure is very simple, you first get a baseline image. You sit in a temperature controlled room and let your body cool for a brief period of time then body mapping begins. Every square inch of your body is thermally mapped by computerized equipment then kept as a data ase. Next year any changes, even tiny ones, that show up can represent a possible tumor. These then can recieve additional testing and diagnosis. With the ability to detect tumors many years before being able to be imaged by any other technique.a thermogram can give you a valuable head start in cancer treatment options. This can be a life saving asset.
Replied by Cheri
Michigan
05/05/2016

---
Posted by Joy (Richmond, VA, USA) on 11/20/2008


I am almost 61 years old, a widow with 3 sons, working, with average health issues for my age, nothing serious and nothing that Earth Clinic hasn't helped me with greatly. I take no medication other than supplements. I am writing because I feel passionately that there IS solid evidence that there is something every woman can do to drastically reduce her chances of getting breast cancer, and that is to not wear a bra at all....or to wear one NO MORE than 12 hours a day. I urge everyone to do research about this, because you have no particular reason to believe me. I have personally not worn a bra since the bra-burning 1960s. Needless to say, I have not had breast cancer, but my bra-wearing mother has. Don't listen to me; do some research and you will undoubtedly come to one book that is stunning in its conclusions. Once you understand the delicate and yet absolutely essential function of the lymphatic system (which is gravely compromised by tight clothing), you will be convinced. And believe me, after one week of going braless, I cannot believe you will ever be able to harness yourself in again. If you need a 'recipe,' I will pass on this: all-cotton camisoles or undershirts! They are so comfortable, winter and summer. They are not supportive, but they do help to preserve your modesty.
Replied by Suzi
Missoula, Montana
11/20/2008

---
Posted by M. Boyle (Birmingham, AL) on 02/07/2007


During the fall of 2005 I was put on a series of antibiotics for a period of 4 months treating a throat and gland problem. My Dr. referred me to a Nose Throat ear specialist. Test were done and this time I was diagnosed with Mono(from a patient I treated) Again more antibiotics I got worse night fevers swelling then the knots came I was then diagnosed with Lymphoma. Yes, the antibiotics played a big part, but there were other factors. One- tight wired bras were cutting the lymph tubes where the toxins could not flow. Also wearing bras to bed and wearing under panties with elastic bands around the waste and groin area which also cut lymph tubes. Ladies, get out of the tight under garments. This is a big factor in breast cancer because the toxins stop at the breast area when the lymph tubes are squeezed tight and cannot flow and remove the toxins.
Replied by Zeeka3
Cairns, Qld Australia
08/01/2009

Replied by Meg
Seattle, Wa
04/07/2010

Replied by Cynthia
Toledo, Oh
06/26/2010

Replied by Jo
Redmond, Wa/usa
02/24/2012

Replied by Jessica
Las Vegas
01/10/2016

---
Breast Cancer: Post-Treatment Remedies  
Posted by Julia (Sylva, Nc) on 02/06/2013

I had breast cancer back in 2004 and went through all the prescribed therapies, lumpectomy, chemotherapy and radiation. The area around my lump was benign and the first lymph node was clear but they scare you into doing the therapies. Anyway, I have been doing good, not taking any medications, just trying to eat right and taking herbs and vitamins and eating lots of fruits and veggies. Well, I know this is normal but it scares me. My breast that was radiated is starting to feel more and more like rubber and I'm wondering is there anything out there that might help. I've used aloe gel right off the plant, used apple cider vinegar, castor oil, comfey salve and olive oil after showering but it seems to be getting worse. I do not want to go back through the drill with the doctors as I want to live a quality life and that involves no drugs which I do not trust, if you can help me in anyway please do, I still have my mammograms yearly as well as a yearly physical. Thank you very much.
Replied by Timh
Louisville, Ky, Usa
02/07/2013

Replied by Andy
Grvll, Sc
05/04/2013

Replied by Barbara
Atlanta, Ga - Usa
07/04/2013

Replied by Julia
Sylva, Nc
03/15/2014

Replied by Jackie
Kiev, Ukraine
01/18/2015

---
Flax Seeds: Promising Remedy!  
Posted by Ruth (Ionia, Michigan) on 03/09/2008


my name is ruth,I used flax seed to cure my tumors . I would grind them in my coffee grinder . Then I would use about 2tsp a day and sprinkle them over my salad . I found it easier to eat them that way . I also would make flaxseed bread I would use about a 1/2 cup in my loaf of bread . It is very important to grind the flaxseed up to get the benfit of the seeds. Other wise the seeds will just pass right threw you . I did this for about a year and when I went back and had my ultra sound they were gone . I also had a tumor in my breast . I was benine but that also disappeared as well . I never tryed the BSM because I never heard about it working on tumors until now. I end up have a historectomy because my uterus fell . but I still take it so I don't get any tumors in my breast
---
Gerson Therapy  
Posted by Natalia (North Royalton, Oh) on 01/12/2013


Hello, my mom has been doing Gerson Therapy (cofee enemas, 13 juices a day, no salt, high potassium, high in potato diet) for almost a year. Her breast cancer has grown larger and hard and she developed nodules on her thyroid. We have contacted the Gerson clinic in California and they are suggesting for her to go for surgery to remove the tumor in her breast and her thyroid because her body is not battling it. They are trying to break all ties with us because the therapy didn't work. We are at a loss of words because the therapy has a large success rate. We believe it has to do with her thyroid and her high estrogen. Would you be able to give any advice? We do not know what to do because we know that surgery spreads the cancer. We live in Cleveland, OH. It is urgent. She is still doing the Gerson Therapy.
Replied by Mmsg
Somewhere, Europe
01/13/2013

Replied by Anon
Anon
01/13/2013

Replied by Timh
Louisville, Ky, Usa
01/14/2013

---
Iodine  
Posted by Donnaw13 (Tampa, Fl) on 06/09/2014

Hi Bill, I have breast cancer that I am trying to heal naturally. Iodine is something I have been wanting to add to my arsenal. Would that be a good idea? Thanks.
Replied by Bill
San Fernando, Philippines
06/11/2014

---
Posted by Chloe (San Francisco, Ca) on 02/23/2012

I had a bloody discharge from my breast. I healed it by painting lugol's iodine on it daily with a paintbrush, at least twice daily, alkalinizing my diet, consuming iodine rich foods, cutting out all sugar, caffeine and almost all protein. I ate mostly leafy greens, raw, and ate only the foods that gave me energy. I eliminated anything that made me feel tired. I have been discharge free for about 5 years now.
Replied by Denise
San Francisco, Ca
07/18/2017

---
Posted by Debra (Edmonton, Alberta) on 02/29/2008


Dr Derry from Vicotria on Vancouver Island has a book out about Breast Cancer and his research shows that taking 1 to 2 drops of iodine a day in a glass of water can help to prevent breast cancer. His book is very informative and gives a scientific reason why it works. I have been using Iodine this way for 6 years. I also use it on moles, tags and other skin conitions and it helps to make them small again. I have used it for sore throats too and it works wonderfully. Just use it sparingly as it can be toxic with too much use.
---
Lugol's Iodine  
Posted by Shade (London, England) on 06/12/2016


I am trying out Lugols iodine 5% for a recent breast cancer diagnosis.
Soaked some in gauze and wrapped to skin overnight. In the morning - iodine patch on skin- then blister rips off, leaving raw patch. I apply a dry dressing daily. Hope to get barrier cream.
Anyone used Lugol's to treat this condition? Pls let me know.
Thx Shade
Replied by Wydo
Ca
06/13/2016

Replied by Dee
London
06/17/2016

Replied by Wydo
Ca
06/19/2016

---
Magnesium Chloride  
Posted by Art (California ) on 09/12/2017 348 posts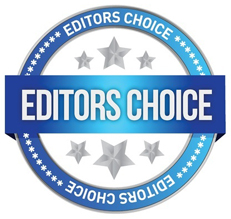 Magnesium chloride (MC) has many potential health benefits and in the link to the full study below it is suggested that breast cancer might be one.
In the study they compared the effects of MC with cisplatin. The cisplatin was more effective and comes with side effects and can only be given for so long, whereas MC can be taken indefinitely and side effects are more likely to be other health benefits. Being replete with MC may be a safe and effective preventative or it may be a great addition to a breast cancer treatment strategy. Definitely worth the read and consideration.
Here is a link to the full study:
http://journal.waocp.org/article_33906_bef2eaa0a2aafeebb46890ce7fadb271.pdf
Art
---