Apple Cider Vinegar  
Posted by Jessie (Long Island, Ny) on 10/31/2012


Traveling this summer my husband and I stayed in a hotel that had a five star rating, and I was bitten by bed bugs. To releive the itching and burning I used Apple Cider Vinegar. It worked miracles immediately!
Replied by Anita
Philadelphia, Pa, US
09/15/2014

Replied by Naila
Orange County
10/29/2014

Replied by Mama to Many
Tennessee
10/30/2014

Replied by Asiyah
Sc
05/08/2015

Replied by Julie
Lavergne, Tn
07/05/2015

Replied by Mama To Many
Tennessee
07/06/2015

Replied by Arclight
Calgary, Ab
05/22/2016

Replied by Lisa
Ms
01/25/2017

Replied by Mama To Many
Tennessee
01/26/2017

---
Baking Soda  
Posted by Mariana (Va. Beach, Va.) on 08/23/2017


I have found total victory over bed bugs with baking soda! I found it on a Facebook post, and figured I had nothing to lose after having bed bugs in my home for 3 years already. I had tried bug bombs, sprays, you name it!
I wrapped the beds in plastic drop cloths that you can buy at the Walmart paint department and used clear package tape to tape the sides together. Then sprinkled baking soda on the bed frames and floors all around the beds and at the feet of the bed frames so the bugs would have to crawl through it. It kills them when they come in contact with it. I put baking soda in and around the couch and lazy boy, and kept adding more every week or so. It worked!! We are completely bed-bug free now for 2 years!!
Of course, you have to completely keep all clothing and bedding washed and floors vacuumed as well. It kills the eggs too! Freeeeedom!
---
Calamine Lotion W/ Zinc Oxide  
Posted by Stephanie (Toledo, Ohio) on 04/06/2011


I stayed at a hotel in New Orleans for a conference and was bitten by bed bugs all over my face, arms, legs, and chest. (We caught one and were able to take it to the front desk so it was definately bed bugs.) It took several days for the welts to appear, but when they did, they were bad. I looked on-line for 2 weeks to find help to reduce the swelling, redness, and itching. During those two weeks the bites continued to look and feel worse. I looked and felt terrible. I tried witch hazel, aloe, coconut oil, camphor, hydocortosone creme, antibiotic cream.. Nothing worked.
Someone mentioned Calamine lotion (make sure to get the one with Zinc Oxide in it) and within 24 hours of using it the swelling was gone, the redness was less than half of what it was, and it itching stopped. After 2 weeks the bites are finally healing instead of getting worse!!!! Thought I would share it here. Thank heavens we knew what happened and were able to treat our stuff with heat upon returning home so we didn't bring them home with us!!
Replied by Daniel A
Los Angeles, Ca
11/28/2011

Bcaru
Bristol, Ct
02/18/2016

Replied by Joshharrington
London, Uk
04/13/2014

Replied by Sara
The Beach
02/18/2016

---
Cat Litter  
Posted by Tam (The Valley, Ct, Usa) on 05/17/2013


I got rid of my bed bugs fast using cat litter. One web source said to crush the crystals with a mortis and pestle, but, time must have passed and I found a brand of cat litter that has micro crystals of sylica gel at the grocery. :-D The silica gel dries out bed bugs.
Place a container (I used the plastic ones we get when we order Chinese take out, they have a good footprint for furniture legs and are shallow, and free) under the most human/animal occupied furniture legs first. Bed bugs will die soon after they pass through the silica gel. Bed bugs can hibernate for up to 18 months, so keep the silica litter under the furniture legs for that long.
Also, that oil soap made for wood kills bed bugs on the spot. I used more than a healthy dose in several gallons of water. I have a back pack sprayer. For the wood bed frame (mattresses removed) I just sprayed away and watched them come out from every crack. After all was flooded and I saw no more movement, I used a towel on the bed frame and a mop on the wood floor. We let the frame sit for two days to dry then wrapped in saran wrap.
I do still have upholstered furniture wrapped in plastic. When 19 months pass since I saw the last bed bug, I will remove it. I wish I had known about the cinnamon, my kids would have appreciated that.
Within my first 10 days of panic, I bombed the house, and then lay DE all over the floor. Both were very bad ideas and in response to feeling desperate. My son did not breathe well with the DE (he has asthma) on the floor. My kids are older so I was not concerned about them ingesting the silica litter. In the containers placed under furniture legs it poses no harm compared to DE constantly being disturbed into the air.
We read some funny writings, it helped to laugh. The guy that wrote about the cat litter wrote that he missed his bed bugs, and, like him, I still have about half a bag (was $11.00) of the litter left.
Replied by Laurel
Missouri
04/06/2017

---
Cinnamon  
Posted by Claudia (Ontarii) on 04/22/2018


Sadly the cinnamon oil didn't get rid of the bed bugs. I sprayed bedding, bedroom and whole house day and night, put it in the final rinse, and it didn't finish them. They kept on biting me. I did find 14 dead during the first week of applying the cinnamon oil and was so excited, but they kept on biting. I would even spray myself, my pijamas, bedding, floor, night stands every night before going to bed. I also bought Vaseline and mix the oil in it and apply it on my wrists, ankles and neck...nothing. I'm desperate!!!
---
Posted by Tara (Tn) on 11/18/2016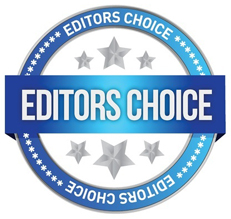 Bed Bug Spray
One ounce of cinnamon oil
One small bottle of witch hazel to make the spray shelf stable
One gallon of distilled water
This solution misted by a spray bottle on fabric, mattress, couch, walls, furniture, and floors will kill all bed bugs. Shake the solution before and during use as the oil rises to the top of the container. I spray every thing with a fine mist. I am the only person in my apartment building that does not have bed bugs anymore. Too kill the eggs that will hatch, spray every three days for two weeks, then once a week for four weeks, then once a month for three months and then every three months. Misting works fine. No need to soak. Dries clear and will not stain. If you live in an apartment complex, spray outside your door and along common walls. This worked great for me and now I sell the spray to the owner.
I buy one ounce of cinnamon oil at a health food store. You can also order it online. The cinnamon oil is much more powerful than the cinnamon powder and does not stain. After handling the oil or the spray, wash your hands as the oil will sting if you touch your eyes or genitals. Good Luck. It worked for me. You can also put a quarter cup of the spray in your wash cycle or rinse cycle and it will kill any bugs or eggs in your clothes. I prefer the rinse cycle as it leaves a more concentrated solution in your clothes and smells nice. Spray your air filter. Use it in your car. From what I have read it is the aroma in the oil that overwhelms the exoskeleton system of the bed bug and poisons them. It worked great for me and I sprayed the way I described and still spray once every three months. If I see a bed bug after a neighbor leaves, and sometimes they walk in and sit on my furniture, I just mist everything again. I cannot tell you just how well this works. I pay less than ten dollars for one ounce of cinnamon oil, a dollar for witch hazel and a dollar for distilled water. This makes a gallon and will last a very long time. Also, now, I do not have problems with roaches or ants.
Good Luck. I did a great deal of research to find this recipe and it has worked for me and everyone else that I have shared it with.
Replied by Beth
Las Vegas
01/20/2017

Replied by Malaysia
Georgia
02/09/2017

Replied by Mrshussein
Chicago , Il
04/01/2017

Replied by Ann
Houston, Tx
04/19/2017

Replied by Maxine
San Pablo Ca
06/02/2017

Replied by Maxine
Ca
06/18/2017

Replied by Ricky Bobby
Salt Lake, Texas
11/15/2017

Replied by Rhea
Ohio
11/16/2017

Replied by Claudia
Ontario
03/01/2018

---
Posted by Anne (Las Vegas, Nv) on 11/30/2012


I told my apt mgr that i needed a new sofa, they gave me one from another apt instead that had bed bugs in it.
they were driving me crazy. tried spraying it with rubbing alcohol, but did't help much.
bought a new sofa and mattresses with a cover covering both of them (it's just impossible to put a fitted sheet over both of them) but bugs evently got on those.
i read about the cinnamon. put an entire bottle all over it, and then realized it was nutmeg. so i added cinnamon over it and haven't had a bite since
first put some of the mixture all over the mattress and then put on sheet and put mixture all over that. and no more bites.
before you do this you might invest in one cover that covers both mattresses.
Replied by Ms Y
Phoenix
11/03/2013

Replied by Cassandra
Atlanta Ga.
02/04/2014

Replied by Paulany
Niagara Falls, Ny
03/09/2014

Replied by Paula
Buffalo, Ny
03/10/2014

Replied by Jean
Plano
04/28/2016

Replied by Kim
Wisconsin
08/05/2016

Replied by Scott
Ontario
11/14/2016

Replied by Claudia
Ontario
02/03/2018

---
Posted by Joan (Ferndale, Wa) on 03/19/2011


I sprinkle powdered cinnamon on my oatmeal every day, and include it in every recipe that it works with. The bedbugs don't bite me anymore. They have all died of starvation. I figured that if bedbugs hate cinnamon, then why not get it into me, to make it even more effective. It's tasty, and good for you, too. I ingested some cinnamon every day for about three months to totally get rid of the bugs. WARNING: We're only talking about the powdered cinnamon that you buy from the spice shelf at the grocery store. (NOT the concentrated oils in Rest Ease which would be highly toxic.)
Replied by Yeag
Louisville, Ky
06/07/2012

Replied by Agnes
Vancouver, Bc, Canada
10/16/2012

Replied by Bcaru
Bristol, Ct
02/18/2016

---
Posted by Pipi (Lakewood, New Jersey) on 09/12/2010

Cinnamon took away my ant problem. Ants hate the smell of cinnamon. I told my friend, who had a problem with ants too, about it, and she sprinkled some cinnamon in the place where they were coming from. The ants didn't come back. My other friend had a cockroach infestation in her home and I figured if cinnamon could work on ants why wouldn't it work on cockroaches. A few weeks later she came back to me and she was like "you know, Pipi, I think your cinnamon worked because I haven't seen a cockroach since I put it out." I was really happy for her. Anyway, a lot of people in my town are having problems with bedbugs and I really think cinnamon could work to eliminate them. I mean, if it could work on ants and cockroaches why wouldn't it work on bedbugs. If you're having a ant or cockroach problem figure out where they are coming from and sprinkle cinnamon in that place. For bedbugs, maybe you could sprinkle cinnamon directly on the mattress under the sheet. I don't know if that might ruin the mattress. I guess whatever you feel is right, do. If you get results with bed bugs let me know: [email protected]
Replied by Teresa
Ft. Wayne, Indiana
10/14/2010

Replied by Dani
Miami, Fl
01/07/2011

Replied by Kevin
Halifax, Nova Scotia
03/28/2015

Replied by Bitten Up
Cal., US
04/06/2015

Replied by Franco
San Diego, California
04/15/2015

Replied by Andrea
Burlington Wi
09/08/2015

Replied by Dave
Fountain Inn, Sc
09/08/2015

---
Diatomaceous Earth  
Posted by Suzie (Los Angeles, Ca) on 12/27/2014


I just want to say that I love earthclinic! I come here often just to learn new things!
I also want to let people know that there is an easy solution to bed bugs. It is a growing concern, there are so many people that are getting them! Including me! I am sorry to say. I did everything right, I checked when I was at a hotel, I never put luggage on the floor, I sprayed concoctions in any hotel room that I stayed in. But I got them anyway, and I don't know how. The good news is there is help. The first thing I did when I thought I had them was to wash and dry all bed linens and while that was drying I vaccuummed my bed and steamed the mattress then I encased the mattress and pillows with allergy and mite control encasements, (I will do the box spring tonight), even with a partial effort its helped immensely. I bought a large mattress bag for dust mites not for bed bugs because mites are smaller and put alot of my clean things in there. Next which is very important, I put diatomaceous earth (FOOD GRADE) in the encasement, just a tablespoon spread around on the mattress. Then I dusted the bed frame, my bed room and around the floors with the D earth. I used a thick make up brush to spread it. I dusted the couch and love seat and every chair. I sit on only one barstool. Yes its a pain but so are bed bugs. I bought a few clothes hanging racks at walmart and after I dry clothes I hang them up or put small items in plastic bags. I thought I would go crazy and I panicked for a few hours in the last week I even cried a time or two....but I will win!!!! The main thing is to learn all you can then go forth and conquer!!!!
---
Posted by Karen (Salisbury) on 10/03/2013


Diatomaceous earth does not work on bedbugs! I covered my couch with it. I sprayed the inside, outside, underside, opened the seams, around the feet and still have bedbugs. I have also tried sprays which are only a temporary fix for one night, steamed everything for a one night fix. Is there anything else to try? I read cinnamon but is it a temporary fix as well? I will write this because I experimented with it myself: a mixture of pickling salt and creole mix stops them in their tracks but wasn't able to finish my experiment because my son went and sprayed it with 91% achocol, the bug died. An exterminator told me achocol will kill them but again it's on contact like many of the products being sold. Once it dries it no longer is effective. Any advice is helpful and should I experiment again with a different product I will let you know. Thanks to all
Replied by Prioris
Fl, Usa
10/03/2013

Replied by Dave
Fountain Inn, Sc
10/03/2013

Replied by Andrea C
Wales
10/04/2013

---
Posted by Yeag (Louisville, Ky) on 06/11/2012

I can not get rid of bed bugs... I just sprinkled diamaceous earth everywhere & they are still here... Just killed 3 adults @ 2:45 am... I tried soapy water, insecticides, & diamaceous earth... No luck!!! ... please post this on your page asap in order for me to get a remedy to kill them...thanks!!!
Replied by Yeag
Louisville, Ky
06/15/2012

Replied by Dawn
Reno Nv
09/09/2013

---
Posted by Stephanie From Texas (Plano, Tx, Usa) on 06/10/2012

I recently read about food-grade diatomaceous earth for getting rid of all kinds of creepy-crawlies, including bedbugs, fleas, etc.. The great thing is that it is completely safe for use in kitchens, on pets, etc. , and I would assume around small children. According to the ad I read, it can be put on the rails of the bed, dusted even on the mattress, I think, and so on, where it microscopically scratches the soft bodies of the bugs, causing them to dehydrate and die. Apparently it is not an instant fix, but an effective and complete cure, lasting months if not vacuumed away. I sent my daughter the info because her cat has fleas, and the testimonials I was reading indicated it could be rubbed on the animal as well as being worked into the carpet. Directions were given for use against bedbugs, and I made a mental note in case I ever need it. It was being sold for $16 for over 4 pounds, and the folks being quoted said that it goes a long way and lasts a long time. I assume there are a variety of websites that offer it, though I have not found it yet in two or three natural foods stores I have checked locally. Apparently the place to look would be in pet care, but you do want the food grade so that it can be used throughout your home as needed - I'm going to get it for the little ants who sometimes visit my kitchen! I hope you get relief right away, having a little one in the house!
The other thing you might look into is having an ozone machine run in your home, which would kill all bugs, fungus, etc, and not result in any toxicity or residue, but I have only hearsay info about that, and I would imagine it would be pricey.
Replied by Darlene
Kewaskum
06/22/2012

Replied by Dee
Jeffersonville, Indiana
08/02/2012

Replied by Bed Bug Hugs
Burbank, California
09/07/2013

Replied by Candance
Nebraska
09/07/2013

Replied by Tom
Fort Worth, Texas
09/14/2013

Replied by Sandra
Canada
10/09/2015

Replied by Sheri
Minden, La.
01/17/2016

---
Posted by Zander (Cincinnatti, Oh) on 12/04/2011

We had a bed bug infestation from a guitar case which we had loaned out and retrieved.
We self treated with DE [you have to be VERY careful with this, protect your respiratory system with a respirator, not a paint mask and it must be food grade, not swimming pool filter type] and, at a separate time, yes kerosene. We have an all wood ceiling and floors. We used a nasty, non-natural insecticide in the kerosene and mopped the floors and ceiling with the mixture. Obviously, one must exercise common sense caution with the use of kerosene [as with any flammable liquid], which is the centuries old treatment for bed bug destruction and repulsion [old timers would place their bed posts in cans of kerosene to prevent them from scaling the posts].
A thorough examination of the bed frame and bedding--under mattresses particularly, must be done as well as under lamps, particularly floor lamps, furnishings, book cases, behind switch plates and outlet covers. Remove such covers and paint the backs of each with DE bound in a bit of soapy water. Allow to dry completely before replacing.
We made the fatal error of using bug "bombs" at our first discovery of these creatures which spread them and caused us to have to battle them for months, rather than the day or so it might have taken to eradicate them. The bug bombs spread them. They are much easier to find and eliminate if they are not spread.
The last bed bug we saw was 3 months after the search and destroy measures faithfully followed as described above; however, I experienced what I believed were bite marks for ..... two years afterwards.
I went to extreme measures and actually slept in a diving suit! When "bite" marks appeared inside the covered areas I tried to determine if these were delayed skin reactions to previous bites that had perhaps occurred elsewhere in the home. That was so much fun to wonder about.
After leaving my home for three months, I came to suspect MRSA as the source of the "bite" marks. The marks were typically MRSA like "spider bite" in appearance.
I began a natural protocol for MRSA which included zinc, turmeric and coconut oil. The "bites" then disappeared.
I believe that what I had was MRSA carried by the bed bugs. I would like to confirm with a home test kit, if possible. If anyone has information about where such can be ordered online, I would be truly grateful.
---
Replied by Georgia
Toronto, Canada
05/15/2010

Replied by Don
Gardner, Ma
04/15/2011

Warning

Replied by Heather
Katy, Tx
05/20/2011

Replied by Caroline
Houston, Tx
07/25/2011

Replied by Teresa
Richmond, Indiana
03/26/2012

Replied by Yeag
Louisville, Ky
06/10/2012

Replied by Karen
Leander, Tx
07/29/2013

Replied by Trudyg
Al
07/30/2013

Replied by Dawn
Reno, Nevada
09/09/2013

---