Cinnamon
Posted by Tara (Tn) on 11/18/2016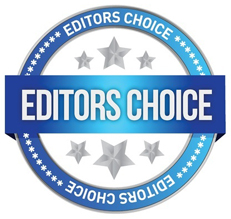 Bed Bug Spray
One ounce of cinnamon oil
One small bottle of witch hazel to make the spray shelf stable
One gallon of distilled water
This solution misted by a spray bottle on fabric, mattress, couch, walls, furniture, and floors will kill all bed bugs. Shake the solution before and during use as the oil rises to the top of the container. I spray every thing with a fine mist. I am the only person in my apartment building that does not have bed bugs anymore. Too kill the eggs that will hatch, spray every three days for two weeks, then once a week for four weeks, then once a month for three months and then every three months. Misting works fine. No need to soak. Dries clear and will not stain. If you live in an apartment complex, spray outside your door and along common walls. This worked great for me and now I sell the spray to the owner.
I buy one ounce of cinnamon oil at a health food store. You can also order it online. The cinnamon oil is much more powerful than the cinnamon powder and does not stain. After handling the oil or the spray, wash your hands as the oil will sting if you touch your eyes or genitals. Good Luck. It worked for me. You can also put a quarter cup of the spray in your wash cycle or rinse cycle and it will kill any bugs or eggs in your clothes. I prefer the rinse cycle as it leaves a more concentrated solution in your clothes and smells nice. Spray your air filter. Use it in your car. From what I have read it is the aroma in the oil that overwhelms the exoskeleton system of the bed bug and poisons them. It worked great for me and I sprayed the way I described and still spray once every three months. If I see a bed bug after a neighbor leaves, and sometimes they walk in and sit on my furniture, I just mist everything again. I cannot tell you just how well this works. I pay less than ten dollars for one ounce of cinnamon oil, a dollar for witch hazel and a dollar for distilled water. This makes a gallon and will last a very long time. Also, now, I do not have problems with roaches or ants.
Good Luck. I did a great deal of research to find this recipe and it has worked for me and everyone else that I have shared it with.
---