Beetroot  
Posted by Desiree (Branson, Missouri) on 12/02/2011


My mother has had normocytic anemia for years and years. This is when each red blood cell is in good shape, but the amount of red blood cells is fewer than there should be. She has taken iron pills (ferrous sulfate) for a while now and it has slightly helped, but she has still had the anemia. In the past year she has had severe kidney ailments and was hospitalized and given several blood transfusions. Recently I have been taking care of her and she has been eating a lot healthier, taking herbs for her liver and kidneys, drinking ACV, and drinking a smoothie with fruits and vegetables every day. Her health has drastically improved, but she still had the anemia.
However, about 2 weeks ago I started putting a cup of beet kvass in her smoothies and on her most recent visit to the doctor, her anemia improved quite a bit. She still has it, but it's gotten way better. She also takes the iron supplement still, but that alone wasn't doing it. I'm certain it's the beet kvass that has improved her red blood cell count.
---
Posted by John Moore (Ayutthaya, Thailand.) on 04/08/2009

I would like to simply tell of some very useful information regarding ANEMIA.
Some years ago, my young grandson was diagnosed with ANEMIA.
Doctors advised on giving him iron tablets.
I took to the internet and did a whole lot of research on the matter.
The advice was simple, beetroot (Latin Name Beta vulgaris) or beet as some know it, has a very high content of iron.
I have no medical qualifications and am not advising that anyone should rush out and purchase beetroot.
However I have never ever heard of anyone developing any problems from eating this root vegetable.
One can also purchase the beetroot crystals from chemists worldwide, but I would just keep it simple and grate some fresh beetroot and add it to your salad.
My grandson is over his problem and just loves beetroot now.
Thank you all and best wishes from Ayutthaya Thailand.
John Moore.
Replied by Linda
Fairview, Oklahoma, Usa
02/05/2011

Replied by Catherine
Wellington, New Zealand
06/21/2011

Replied by Frank
Humphrey, Nebraska
09/27/2011

---
Beets, Dietary Changes  
Posted by Libraloveshealth (Los Angeles, California) on 02/27/2017


I have dealt with anemia over the years due to heavy periods and I also was doing dieting and wasn't taking any supplements. I recently had an anemia crisis, almost fainted one day, ice cravings, severe chest pain! I had to get myself back up together and finally got my iron levels right. I am taking a supplement 18mg iron gluconate a day. I also loaded up on beet juice which always helps and is a great remedy, I love to juice beets with carrots, orange and lemon. I didn't like doing this, but I had to go back to eating meat more often.
Beets, clams, liver and steak are the best for anemia. I tried the liver the first time the beef liver wasn't bad and it quickly helped me. Good vegetable sources are fennel(amazing for anemia, leeks, artichoke, mangoes(very good), pears and apricots. Oatmeal is a good source too. I hear spinach is good, but then I hear some things about it reducing iron.
I now am finally better, no more headaches, no more scary chest and leg pains, and I can now workout without feeling like I'm going to pass out after a few minutes. It will take time to get the levels back up but it is worth it. I started to feel better within a week. I usually know when my iron is low cause I start to crave these foods the clams, steak, liver, etc. so listen to your body it will let you know. Rubbing lemongrass oil on the soles of the feet and wrists is also helpful for anemia it is energizing. The tea is good for anemia too. Be careful with too much garlic it can cause anemia to worsen.
Replied by Mmsg
Somewhere, Europe
03/01/2017

---
Blackstrap Molasses  
Posted by Rhondie (Pa) on 10/17/2017


I like reading what others have to say about natural ways of healing the body, with what God has placed on earth for us to use.
I take a tsp. of BSM everyday and love it, my mom passed away last year at the age of 89, sometimes when she was in her 70s her Doctor would say her iron was low, after three months went by and each time going back to get tested, I told my sister to try Black Strap Molasses, until her next visit to a specialist the doctor wanted her to see, well each day I told my sister who lived with our mom, to give her 1 tsp. a day until the visit, that day came week and a half later, the lady doctor came out and said from moms doctor report of iron level 6 it was up to almost 10 and my sister told her what I suggested taking the BSM, and so the lady Doctor said well it sure was a good thing so keep it up. I sure am glad the natural worked for our mom, It truly was an answer to Prayer....
Replied by Lynde
Pretoria, Sa
12/18/2017

---
Posted by Lisa (So. Cal) on 03/02/2015


Two of my children had anemia. We tried many iron supplements for several months and their iron levels barely moved up. I tried 1 teaspoon of blackstrap in chocolate rice milk once a day and within 2 months, their iron levels were normal.
Replied by Mauri
Covington, Louisiana
01/13/2016

Replied by Timh
Ky
01/14/2016

Replied by Mmsg
Somewhere, Europe
01/14/2016

Replied by Mama To Many
Tennessee
01/14/2016

Replied by Herbert
Fort Worth, Texas
04/06/2016

Replied by Artemis
New York City
06/26/2016

---
Posted by Nurse Jon, Rn (Scranton, Pa) on 06/04/2012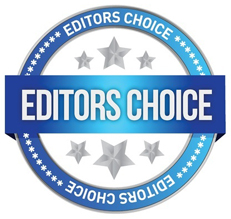 Black Strap Molasses / Anemia
When working in the hospital as the case manager for patients who would refuse blood transfusions (the majority of my patients were not for religous reasons, rather for health concerns) there would be some who the blood building drug EPO would not work.
According to the manufacturer guidelines, the TIBC (total iron binding capicity) study needed to be used and not the traditioinal iron stores that the docs typically asked for. When the EPO did not work, the TIBC was always low. On getting a doctors order and approval from the pharmacy, we gave one table spoon of BSM mixed with peanut butter three times a day.
We saw 3 grams per dl increase in RBC (red blood cell) counts in as little as 24 hours. It was not that the body was making blood miraculously as it takes 2 weeks for a stem cell (red blood cell wanna-be's) to mature, rather the theory was that the signaling that the blood would be available soon caused a release of shunted blood.
This happened in patients with hemaglobin blood counts as low as 2.9 (the lowest I case managed). Counts continued to rise for the next few days until they were at safe levels. Most were cancer patients. Research shows that avoiding blood transfusions decreases the risk of metastatic cancer. BSM makes this possible. None of my BSM doped patients returned with metastatic cancer. In time we discovered that EPO was not needed when there was no arthritis. The BSM worked on its own.
In over 600 patients I cared for, not only did none die, they often got out of the hospital faster (1/2 to 3 days) and cheaper than those who got blood. The oldest, a 79 year old woman, got out three days faster than a 35 year old who got blood, both with broken hips. More importantly, The BSM doped patients had lower morbidity (getting sick) and lower mortality (dying) rates that those who got blood.
It should be noted, the only way to get this care is to go to a hospital that specializes in advance transfusion practice or bloodless medicine care.
Now as a holistic nurse, this is one of the treatments of choice for many of my patients who have Risk for 'Altered Nutrition: Less than body requirement to maintain normal red blood cell count (this is a nursing diagnosis for someone who has a medical diagnosis of the various types of anmeia).'
For those with arthritis, I decrease the BSM to a teaspoon once a day and add one raw red beet to their weekly diet.
Replied by Marissa
Pasig, Philippines
11/27/2012

Replied by Candice
Parkville, Mo
03/16/2016

Replied by Myra
California, Missouri
12/11/2017

Replied by Mmsg
Somewhere, Europe
12/12/2017

Replied by Healthnut
London
03/04/2018

---
Posted by Dru (Holyoke, Ma. ) on 04/08/2012

I do not suffer from anemia but I was looking for a sugar alternative. About a week ago I decided on molasses. After reading the mineral content I can't figure out why there isn't more of a push for its use. I have read through your posts and all the positive feedback about Blackstrap Molasses and now I'm convinced I have a winner. Thanks everyone
---
Posted by Hira (Vancouver, British Columbia Canada) on 11/02/2011

Hi I am anemic throughout my life and now I am pregnant and my hemoglobin is 10.3 can I use blackstrap molasses in pregnancy and where can I found it? thanks.
Replied by Mmsg
Somewhere, Europe
11/03/2011

Replied by Christopher
Elgin, Illinois, U.s.
03/15/2012

---
Posted by Lynda555555 (Grand Rapids, Mi) on 07/14/2011


Warning

Why do you add recipes that contain milk with molasses to absorb iron? Calcium blocks the absorption of iron. Many people may get sick or worse die from inaccurate info about iron.
---
Posted by Lee (Belleville, Arkansas) on 07/11/2011


I love BSM. I had 5 tumors and had to have a hysterectomy. My blood count was down to 8. (The normal being 12-15) my doctor told me I almost had to have a blood transfusion after surgery, but she decided to put me on Ferrus sulfate iron pills. I hated that, so at my 2 week check up we quit the iron and went to BSM. I can tell a real difference!!! I also take folic acid b/c that builds your blood too. I went back to work 4 weeks after my surgery. I would advise anyone to take BSM.
Replied by Catherine
Wellington, New Zealand
08/11/2011

Replied by Louise
Show Low, Az
12/27/2013

Carmel
Essex Uk
03/21/2016

Replied by Mama To Many
Tennessee, Usa
12/27/2013

Replied by Mike 62
Denver, Colorado
12/27/2013

Replied by Artemis
Nyc
06/26/2016

---
Posted by Richelle (Los Angeles, California, Usa) on 06/15/2011


I suffer from anemia and heavy peiods with bad cramps. I tried BSM but didnt get results fast enough. Maybe I should have given it more time. I have decided to try it again but I am juicing now on a regular basis. Can I use the BSM in the juicing?
Replied by Had
White River Jct, Vermont
03/12/2013

---
Posted by Caroleco1 (Buffalo, New York, USA) on 02/16/2011


I have suffered from anemia for a number of years. I find that the Blackstrap Molasses help to build the iron. I drink 1 tablespoon in the morning with 1/2 glass of milk. I drink one tablespoon in the evening before bedtime with 1/2 glass of milk. I suffer from AVM of the small intestines, it cannot be treated with surgery. Ever so often I bleed internally so it is important to keep my iron levels up. I cannot eat too many dark leafly vegetables because I am on Warfarin for artificial heart valves. Vitamin K. I prefer the Blackstrap Molasses over a blood transfusion anyday. I am 54 years old and 95 pounds. After 5 kids all grown except one. Does anyone out there have any recipes for smoothies. Thanks!
Replied by Shellie
South Carolina, Usa
09/13/2016

---
Posted by Zen (Cairns, Australia) on 11/19/2010


I was diagnosed with anemia a few months back, I started out taking BSM for 1 month, when I had my iron rechecked I was really optimistic that it would have improved my iron stores but it hadn't. The iron in my blood had gone up from 11 to 19 (normal ranges are 5-30) but my ferritin had dropped even lower from 21 to 18 (normal range 30-150). I swapped to Spatone and my ferratin improved to 26 within 2 weeks.
---
Posted by Krystal (Rochester, Ny) on 10/08/2010


I use to be a die hard blood donor for years. The ARC turned me down a lot now due to low iron from my Pica/period. I took 1 tbs of blackstrap molasses (non sulfured kind) with water a day, drank beetjuice with apple once a week and my hemoglobin levels shot up fast! I have more energy, I am happier, hair grew back, I gave blood to those who need it now (how ironic huh? @[email protected]), and my pica is cured!
---
Posted by Nataly (London, UK) on 09/03/2009


Better But With Side Effects

I have been taking black strap molasses 2-3 tsps a day now for the past four weeks, for low iron level anaemia, within a few days I noticed a marked improement, feeling stronger, emotionally and physially, eyelashes looked longer, hair much softer, eyes large and healthy! I had already been taking two tsps of ferrous sulphate twice a day under medical supervision.
I took the black strap molasses for pain in the ankle and leg due to the low iron, I do not think this helped with this but also take some tumeric power which undoubtably has helped and the symptoms are gone.
But I have noticed an increased in fine body hair on the arms and legs... what is this caused from? I also take a bit of cumin each day.
Look forward to your comments. Also should I lower the dose of the iron supplement or the molasses?
Replied by Marla
Nashville
04/11/2018

---