Blackstrap Molasses  
Posted by Nurse Jon, Rn (Scranton, Pa) on 06/04/2012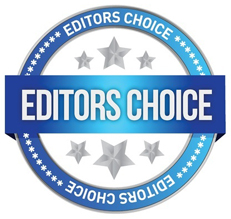 Black Strap Molasses / Anemia
When working in the hospital as the case manager for patients who would refuse blood transfusions (the majority of my patients were not for religous reasons, rather for health concerns) there would be some who the blood building drug EPO would not work.
According to the manufacturer guidelines, the TIBC (total iron binding capicity) study needed to be used and not the traditioinal iron stores that the docs typically asked for. When the EPO did not work, the TIBC was always low. On getting a doctors order and approval from the pharmacy, we gave one table spoon of BSM mixed with peanut butter three times a day.
We saw 3 grams per dl increase in RBC (red blood cell) counts in as little as 24 hours. It was not that the body was making blood miraculously as it takes 2 weeks for a stem cell (red blood cell wanna-be's) to mature, rather the theory was that the signaling that the blood would be available soon caused a release of shunted blood.
This happened in patients with hemaglobin blood counts as low as 2.9 (the lowest I case managed). Counts continued to rise for the next few days until they were at safe levels. Most were cancer patients. Research shows that avoiding blood transfusions decreases the risk of metastatic cancer. BSM makes this possible. None of my BSM doped patients returned with metastatic cancer. In time we discovered that EPO was not needed when there was no arthritis. The BSM worked on its own.
In over 600 patients I cared for, not only did none die, they often got out of the hospital faster (1/2 to 3 days) and cheaper than those who got blood. The oldest, a 79 year old woman, got out three days faster than a 35 year old who got blood, both with broken hips. More importantly, The BSM doped patients had lower morbidity (getting sick) and lower mortality (dying) rates that those who got blood.
It should be noted, the only way to get this care is to go to a hospital that specializes in advance transfusion practice or bloodless medicine care.
Now as a holistic nurse, this is one of the treatments of choice for many of my patients who have Risk for 'Altered Nutrition: Less than body requirement to maintain normal red blood cell count (this is a nursing diagnosis for someone who has a medical diagnosis of the various types of anmeia).'
For those with arthritis, I decrease the BSM to a teaspoon once a day and add one raw red beet to their weekly diet.
---