13 User Reviews
Posted by Kathy (Delray Beach) on 06/14/2018


My body is loaded with lipomas which started when I was a teenager, multiplied through two pregnancies and went off the chart when I aged into my 50s. I have been drinking the equivalent of about 8 ounces of apple cider vinegar daily, 2 to 3 tablespoons at a time throughout the day and during the evening. There has been a significant difference now having done this for approximately four weeks and I am overjoyed at the fact that many of them have begun to not only soften but shrink and disappear.
You have nothing to lose, stick with it and be consistent, everybody's body reacts differently and for some reason, it has worked for me. Good luck!
Replied by Mike
(Boynton Beach)
09/28/2018

Replied by James
(California)
06/07/2020

---
Apple Cider Vinegar
Posted by Alok (Jaipur. Rajasthan) on 07/26/2017

Hello doston. Meri puri body me 500 lipoma hai. Maine 15 din se apple cider vinegar use Karna chalu kiya h. Agr koi bhi result samne aaya to me aapse share jrur krunga.
EC: Can someone please translate the above from Hindi? This is from Google Translate!

Hello dosto Meri puri body me 500 lipoma Mayine 15 days from apple cider vinegar use Karna Chalu ki h. I have no idea how many times I was able to share my birthday.
Replied by
Baldev
(Mumbai Maharashtra India)
07/27/2017
190 posts
Replied by Tina
(Princeton Nj)
07/27/2017

Replied by Maria Khan
(Germany)
07/27/2017

Replied by Vicky
(Jaipur)
07/28/2017

Replied by Arya
(India)
03/20/2018

---
Apple Cider Vinegar
Posted by Karen (Los Angeles ) on 04/07/2016


Apple cider vinegar for lipomas - just take two tablespoons of apple cider vinegar every night before going to bed. Follow this treatment for about 3 to 5 months - make the bump go away. 2 to 3 times a day, morning and night.
---
Apple Cider Vinegar
Posted by Guru (Bangalore) on 11/09/2015


Hi All,
I used Apple Cider Vinegar for around 3-4 months.
I used to take it empty stomach in the morning mixing it with water of 2-3 tablespoons but unfortunately it didn't helped me in any way.
All the lipomas are still present and none of them have shrunk. If any other meds are there, please let me know.
---
Apple Cider Vinegar
Posted by Raven (Edmonton, Alberta) on 10/05/2015


I have been taking two tablespoons of apple cider vinegar every night before going to bed for my lipoma since August 2015 (My mouth is already watering, sigh) but I will admit I have seen some significant changes to the size. I just don't know if it will ever fully go away. Mine is on my upper back shoulder blade. Very visible with strapless and spaghetti strap outfits. I wish I would had heard of this 30 years ago as mine started to grow and I was 19. Thanks.
Replied by John
(San Francisco)
04/19/2016

Replied by Erica
(Nj)
03/23/2017

---
Apple Cider Vinegar
Posted by John (Dallas, Tx) on 07/27/2015


I am 64 years old and I have had fat deposits for over 30 years. I have one between my neck and shoulder the size of my fist. They are in my rib cage, arms and in my back with several next to my spine. I would have the larger ones removed, but the root system of them embed themselves into muscle and I can follow the root system under the skin to where they are all connected/attached to each other. I probably have over 100 in my chest, back and arms. I have one under my arm the size of a golf ball. I have tried apple cider vinegar to no avail. Doctors are no help and only offer surgery, but claim since mine are so deep, healing will be a real issue. My father had 2 or 3 small ones, but had them removed. He complained about his, until I showed him all of mine.
Some of mine are painful but nothing I can not live with. I am open to other suggestions beside the vinegar.
THANKS, John
Replied by Bp
(Atlanta, Ga)
10/20/2015

Replied by Bill
(Fl)
05/24/2017

---
Apple Cider Vinegar
Posted by Balaji ( Bangalore, Karnataka) on 06/30/2015


I using the American apple cider vinegar for two weeks but it is not reducing fatty tumors and please you tell me any information is there.
---
Apple Cider Vinegar
Posted by Bob (San Jose, California) on 05/11/2015


ACV for Lipomas: Use caution trying Apple Cider Vinegar. I tried this yesterday and had a Big side effect - - it sped-up my heart rate. I felt like yesterday that I drank 5 to 6 cups of coffee after taking the Apple Cider Vinegar.
---
Apple Cider Vinegar
Posted by Katt (La) on 01/10/2014


Wow I wish I would of read this before I let the dermatologist do a biopsy it was just a small area, but it still hurt months later it was deeper than what she thought anyhow the lab said it was just lipoma . I think that the biopsy was unnecessary I had couple more of these lipoma fat deposits on my lower back so I started ACV and they are disappearing. We're vegetarian and we eat tons of organic nuts I wonder if the fat deposit comes from nuts so I cut back on them.
Replied by Ali
(Nz)
10/28/2016

---
Apple Cider Vinegar
Posted by Parm (Vancouver, Bc) on 05/16/2013


Hi Guys, I brought organic Apple Cider Vinegar from local store and it is easy to take with water. This is just one week now and my lipomas are getting soft. It seems like this is working for me.
---
Apple Cider Vinegar
Posted by A.k. (Kabul, Afghanistan) on 11/19/2012


For lipomas, I you want fastest results that work within hours. Here is the miraculous tip.
Get some Turnips, boil and fry them and eat them with spoon in your dinner. Add the taste of your choice, (chilli sugar etc)
Before going to bed, take a couple tea spoons of apple cider vinegar. If by chance you happen to wake up in the night (or rather set and alarm / reminder) eat as much turnip as you can.

Re-do the task till results are as per your desire.

A.K.Afridi-Kabul Afghanistan
(Source: Personal Experience)
---
Apple Cider Vinegar
Posted by Akram (Kabul, Afghanistan) on 11/14/2012


I am male 32 from Pakistan, currently working at Kabul and having 3 lypo lumps in my head. One of them was pluto, whilst the other two were jupiters. It was a real embarrasment for me all the time. I couldn't comb my hair propely. I contacted many physician and they told me that any surgeon shall offer me surgery. But if its not painful, let it be.
I read Julia's suggestion quite long ago but was stuck in my professional thingies all the time. Last night I finally bought the apple cider vinegar bottle of 450cc. I took two table spoons last night and two in the morning. Miraculously, the huge lypos are now the size of mars as compared to previous. I really want to thank you for sharing this with us.
With love and thanks, Akram
---
Apple Cider Vinegar
Posted by Bobby (London) on 05/07/2012


I tried apple cider vinegar for a month and didn't notice much change in my lipomas. I am going to keep going with it. I am going to setup a blog and I think what I want to do is try to find the common link between all the people that have lipomas.
So I want people to put in their age, their location, and their diet, do they eat dairy. etc. There must be a reason these things suddenly appear, I refuse to believe that for no reason at all they appear.
What do people think about this?
---
Apple Cider Vinegar
Posted by Julia (Gardner, Ks) on 12/24/2011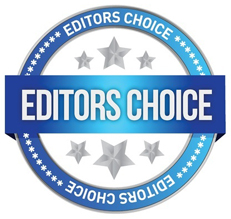 My father has had fatty lipomas growing on his stomach and arms for years. He also has type2 diabetes. His friend told him to take 2 tablespoons of apple cider vinegar before going to bed. He has been doing this for a 6wks. His fatty tumors have shrunk half their size and many have totally disappeared. They are even soft when you touch them and they use to be hard lumps. His blood sugars are also regulated and never high in the morning like before. He has made no other dietary or supplement changes. I really believe this will work for you.
Replied by Mike
(Omaha, Ne, USA)
03/03/2012

Replied by Julia
(Gardner, Ks)
03/25/2012

Replied by Naresh Jain
(Chennai, Tamil Nadu, India)
06/06/2013

---