Home Remedies for Stomach Aches & Abdominal Pain
Last Modified on Aug 06, 2014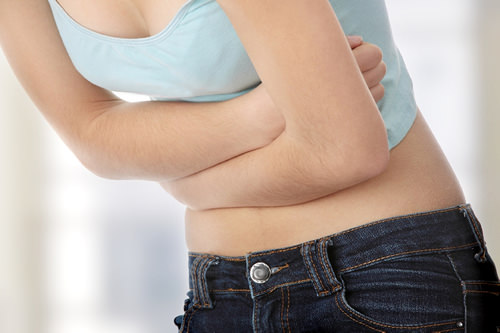 Next page >>
ACV for Abdominal Pain
Home Remedy Ingredients
Organic Apple Cider Vinegar
6-8 ounces water (optional)
You can drink one tablespoon of apple cider vinegar straight to halt stomach pain due to food poisoning. For any other stomach pains you want to mix a teaspoon to two tablespoon's worth of ACV in a large glass of water. Drunk with meals, this can be a general tonic for chronic stomach pain.
Approval Ratings

YEA (22)
100%
Posted by Vickie (Victorville, CA) on 06/04/2007
[YEA] I occasionally have bad stomach aches. They are so painful I was desperate for a cure. Over the counter remedies didn't help. In fact they seem to make it worse. I finally decided to get on the internet and I came across this site. I read abou the apple cider vinegar cure and it didn't sound right at first. It made my stomach ache more as I thought about trying it but at that point I couldn't afford to leave any possibility unturned. I tried it and my relief was almost immediate! ... If only the answers to all problems could be this easy! Thanks!
Posted by Debbie (Leamington, Ontario, Canada) on 04/19/2007
[YEA] Hi, My father-in-law has been suffering from serious stomach problems for as long as I can remember. He took prescriptions that were very strong and costly. He just didn't think their was anything left to try. I suggested he try apple cider vinegar capsules according to directions on the container. A while later he is raving about how well he feels and how all of his prescriptions for various health problems are put aside. I urge people with stomach, intestinal and high blood pressure problems to try acv, they won't regret it. God bless.
Posted by Lisha (Salt Lake City, Utah) on 12/09/2006
[YEA] Every 2 days I would get these painful stomach aches that would last to the next day. I went to my doctor and he prescribed something, but it didn't help. So I tried the vinegar, and in a week I felt so much better like I felt before my stomach aches. So I want to say with tears, thank you so much. Bless this site.
Posted by Diana (Bemidji, MN) on 11/17/2006
[YEA] For over a year my medical doctors have been unable to find a cause or treatment for my severe abdominal pain that had caused me to be unable to work full-time. They then labeled my problem "anxiety." I finally ran into the idea of hypochlorhydria (low stomach acid) and the use of apple cider vinegar and digestive enzymes. WOW! I had almost immediate relief! I even love the taste of the vinegar undiluted. I work for a medical clinic and am extremely disappointed in doctors' lack of knowledge in natural remedies and their insistence on labeling me as having stomach pain as a result of anxiety. I'm glad I accidentally came across this remedy. It has saved my life, in my opinion.
Posted by Natalie
Centereach, Ny
02/20/2010
2 Posts