Magnesium Comparisons
Posted by Mama To Many (Tennessee) on 08/30/2016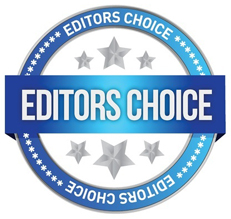 I have made some observations about magnesium that I thought I would share.
I have been taking magnesium powder (Natural Calm) at night for a long time. I take about 500 mg this way and it helps me to sleep and keeps my digestion regular. One night recently, I had had a snack and didn't want to drink the amount of water I would need to take my magnesium powder. I have some Nature's Way Magnesium capsules so I took two of those instead, which was a total of 800 mg of magnesium. I wondered if this would cause diarrhea because if I took that much Natural Calm, it surely would have. Well, it did not; in fact, the next day my digestion was noticeably slow. Whether it is because Natural Calm is a more absorbable form of magnesium (magnesium citrate) than the other, which was magnesium oxide, or something else, I do not know. But what that means is that not all magnesium supplements are equal. If one form of magnesium isn't working for you as you might hope, try another.
Secondly, I got lazy this week and skipped a few days of magnesium oil on my back at bedtime. Even with an oral magnesium supplement, if I skip the topical magnesium oil I wake up with stiffness. I made sure to use my magnesium oil last night and can really tell a difference - I was much less stiff when I woke up today. Some people find that topical magnesium affects the bowels, but it doesn't in my case, at least in the amount I use. But what is interesting to note is that internal use of magnesium does not have nearly the same benefit to me to reduce pain and stiffness that topical magnesium does.
What does this mean? If you want to use magnesium for a health problem, you may need to experiment with amounts you use as well as the brand you use, as well as the way you deliver it to your body (orally or through the skin.) And it seems there is no one size fits all. I guess this is where healing takes on its art form. There is a science to healing, but it isn't a once size fits all deal. Each individual is complex and unique in his needs, thus the art aspect of healing.
So, that is my two cents worth of musing on magnesium today...
~Mama to Many~
---