Top 10 Remedies
Posted by Mama (TN) on 04/21/2021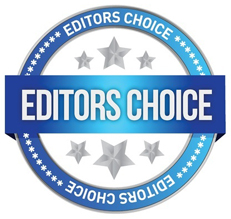 Dear CPN,
What a fun question!
1. Baking Soda - Because so many ailments are aggravated or caused by being acidic, which baking soda reverses. 1/2 teaspoon in 4 ounces of water. Helps a UTI, bladder pain, heartburn. I have also used the baking soda water for dry eyes. I just wipe the water across the closed eyelid. Topically baking soda mixed with water to make a paste is good for a bee sting or burn. 1/2 cup in a bath is wonderful when sick.
2. Turmeric - amazing natural anti-inflammatory. Great for arthritis, stops diarrhea, useful for MRSA and staph infections (internally and externally), boils, etc.
3. Coconut oil - My favorite use of this is for viruses - especially mono and covid. It is also great topically or used for oil pulling for oral issues.
4. Castor oil - massaged into the skin or used as a castor oil pack I have used it for pain, cysts, and gallbladder attacks. It is also an amazing moisturizer. And then there its traditional use as a laxative.
5. Raw honey - for sores, burns, wounds, skin infections, sore throat.
6. Dried plantain leaves - plantain tea is great for a uti. Plantain poultices are excellent for pain. Plantain leaves, reconstituted are part of a natural burn treatment that helps skin cells to grow.
7. Melatonin - Sleep aid and for the high dose melatonin protocol for covid.
8. Frankincense essential oil - topically for pain, growths, UTI, infections.
9. Activated charcoal powder - to neutralize poisons. Stomach bug, diarrhea, pain.
10. Magnesium - sleep, constipation, stress, sore muscles, TMJ, headaches
If I were allowed a dozen I would add:
11. Nettle capsules or tea - for allergies, hives, poison ivy, arthritis.
12. Chamomile tea bags - calming tea, eye infections, sleep, infections.
~Mama to Many~
---