Gastroesophageal Reflux Disease
Posted by Madeleine (Pawtucket R.i.) on 09/29/2013


Doc has told me that I have gastroesophageal reflux disease. I was taking omeprazole 40 mg a day and even that at times didn't help at times no more bad heartburn.
Well it's been for 32 weeks on diatomaceous earth ~ I have now made this a big part of my life ~ I eat it, bathe in it, I give it to my birds, dust it on there cages ~ Love it ~
Replied by Mindy
(Texas)
09/20/2021

---
General Feedback
Posted by Sheila (San Diego, Ca) on 12/23/2011

I would not recommend consuming DE to anyone with Mercury/Amalgam fillings in their teeth. DE will chelate.
When I took DE for the first time to cleanse, I immediately had a metallic taste in my mouth, at first I thought it was the taste of the DE, but I did some reading and found information on DE's chelation properties. I have since had my fillings removed, so I'm interested in trying DE again.
Replied by Nancy
(Allentown, Pa, Us)
07/18/2012

Replied by Ray
(Vendome, France)
09/29/2014

---
General Feedback
Posted by Kari (Stephenville, Tx Usa) on 08/16/2010


Diatomaceous Earth is completely safe to use, as long as it's human/food grade and NOT pool grade. Most garden stores sell it as well as a plethora of websites. My only suggestion is to not put it on your carpet. Some people have a lot of luck with this, it mostly just made my vacuum cleaner sound [permanently terrible. It still runs fine, there's just a terrible noise when it's running and I can't seem to figure out the real cause (I've taken it apart down to the motor). Also, it's not healthy to breathe in ANY dusts, so wear a mask and remove your pets until the dust settles. Otherwise it's okay for you AND your pets to consume, it's okay to put some on your pets coat (although use caution, it can dry them out). It is a natural dewormer and will rid your animals of every worm EXCEPT for heart-worms. You need about 1 tsp for cats and small dogs, 2 tsp for bigger dogs... 1 tbsp for humans. It really has a lot of benefits. I strongly urge you to research it. I've found the best remedy for fleas is this... Make sure you've found a successful treatment for your animals. I had to switch spot-on treatments because the one I had been using for years was no longer effective. Then you need to treat the infected areas.. Best method for me? Frequent vacuuming. 3-4 times a week, every day if you can manage it. Make sure you throw the bag out or empty the canister outside. I also recommend NOT bathing your animals in chemicals... If you feel it's necessary to bathe them, try to use something like the original Dawn soap, and make sure the first place you get wet and put soap is around the neck... Fleas will always try to travel up to escape... You should never put soap or lots of water on your pets face, so treat the neck FIRST and get it good and lathered. If you wouldn't use it yourself, you probably shouldn't use it on your animals.
---
General Feedback
Posted by Dewan (Waxahachie, Tx , Usa) on 11/28/2009

In response to doglover in NC, NATURAL diatomaceous earth does not emit a poisonous vapor. All it contains is ground up diatoms (fossils). It is about 86% silicon, so you don't want to breathe the dust (like any other dust). However it can be very drying, and may cause dry skin. It is included in some dog foods at about 2% by volume. Swimming pool DE is another story, it IS toxic. Do NOT use it anywhere except in the pool filters.
---
Good Sleep
Posted by Jazz452 (Uk) on 10/09/2017


You go to sleep quicker cause you don't sit down much when taking DE, energy levels are higher, which makes you fitter and don't really need as much sleep. That's my findings anyway.
---
Gray Hair
Posted by Chris T. (Albuquerque, NM) on 03/26/2021


Diatomaceous Earth! (Food Grade) My husband and I started taking it in a glass of water daily for its health benefits, and his Salt and Pepper hair is 95% black again over the course of 3 weeks. I had come across people claiming it restored their hair color, but dismissed it as silly. But low and behold, his black hair is back!
---
Hair and Skin
Posted by Mike (Kent, UK) on 02/15/2021 23 posts


This post is about silica but maybe it would be best to put it under diatomaceous earth? I don't know.
Anywho, I take silica and it's great! My skin is so smooth and soft! And looks nice in general. It's like a little miracle! I think it makes my hair thicker too.
DE... I don't fully trust DE because it gave me some bleeding but then I've had some issues with haemorrhoids so maybe it's to do with taking it when you have those. I'm not sure.
Either way, silica is something that has had noticeable benefits for my body, so I just wanted to share that info with others in case it helps them too :)
---
Hair Loss
Posted by Tahiti (Baltimore, Maryland) on 03/12/2012


Hi!
I started using DE about two months ago and really like the results! My hair is growing in where it had thinned out or was missing altogether. I take it two to three times a day (one heaping tablespoon in a full glass of water).
I use it in my shampoo for my hair. But you must drink a lot of water during the day or you can run the risk of severe constipation! This happened to me in the beginning and I won't let that happen again! I read that it takes up to three months to rid your body of parasites using DE. I'm anxious to find out! I also use it in the bath and in my facial cleanser as a mask. Thanks for opening up a page for it! I'm sure you'll get a lot of positive responses. I have neither heard nor read of any negative effects of using DE. I am anxious to hear of other people's experiences in using DE. Thanks again, EarthClinic.
---
High Blood Pressure
Posted by Ray (Payson, Utah) on 02/04/2010


I read that diatomaceous earth would lower high blood pressure. About a month ago I started taking 2 tablespoons of DE in about an ounce of lemon juice (bottled lemon juice most of the time) and some water. My blood pressure had been 160/100 for years; 2 weeks ago my wife (RN) took my BP and it was 122/80 and tonight it was 112/68. Has anyone else tried this?
Replied by Cyn
(Venice, FL)
01/26/2021

---
Hot Flashes, Hamstring Strains
Posted by Peggy Sue Chan (South Houston, Texas, USA) on 08/17/2009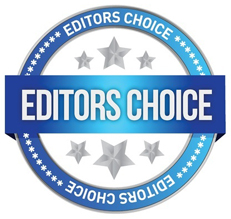 I buy mine at a feed store, 50 lbs for $21.00. It's real name is Diatomite Silica. You can buy it at nurseries and garden centers, too, but for far more expensive. We drink ours.
I don't have hot flashes when I drink it. I took several tablespoons twice daily, and the next day the flashes quit. I vacationed in the Carribbean without air conditioning for two weeks, and the flashes still didn't happen.
I also quit having gluteal hamstring pulls--
I have no idea why they quit the day after I began taking the silica. I'd had them for 5 years previously, as long as I'd been running. However, four months ago I changed my running form from heel strike to forefoot strike, and the hamstring pulls never recurred, even without my taking silica. Strange, but my knees and ankles quit hurting when I changed form, too.
When I quit taking silica, however, my hot flashes returned.
I can't tell what else silica did for me because I am not aware of having any other health problems.
---
Insects
Posted by Cleoppa (Cleburne, Tx) on 08/28/2010


Warning

I've long been a fan of DE. I know it can do wonders, but it has been less than helpful with my recent problems. In trying to discourage fleas and roaches when I was on vacation, I spread it on my carpet. Not only did it not seem to discourage the bugs, but my vacuum cleaner started smoking when I vacuumed it up. There was still dust floating around for days (which really isn't healthful to breathe). I will definitely never try that one again!
Replied by Janie
(Usa)
12/21/2014

Replied by Roxana
(Mesa, Az)
04/20/2015

Replied by V
(Sd)
08/02/2018

---
Joint Pain
Posted by V. (Sd) on 08/02/2018


Using one tablespoon a day of DE with water got rid of joint pain within a couple days. The food grade DE is bad ass. Brush teeth with it and is used for non-chemical form of pest pest control.
---
Joint Pain
Posted by Emily (Canberra) on 07/14/2013


Hi, try diatomaceous earth. Just drink in juice. Is a powerful detoxant and helps with joint pain.
---
Lice
Posted by Jean (Texas) on 07/25/2016


You can put DE in your Shampoo and hand soap. And, say good bye to lice and so much more. Works like a charm.
---
Loose and Fragile Skin
Posted by Phdebolt (Mi) on 07/29/2022


I started having problems with my skin.
It was becoming thin and would tear and bruise very easily. The first couple days of taking a teaspoon had my stomach feeling rough. But after a week that was completely gone. I think it was clearing out my colon. My bowel moment has been so much better. But the greatest thing is my skin no longer tears and the bruising is gone... I am amazed. My energy is alot better and also my sleep.... wish I would have been taking this years ago... I tell everyone I know what it has done for me.
---