29 User Reviews
Posted by Krystal (Alvin, Tx) on 04/05/2017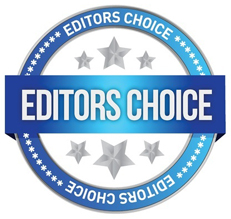 My dog was diagnosed with pyometra Saturday. She is a 13 year old 20lb Chihuahua/ Wiener dog mix. I had noticed she had a lack of appetite and seemed very fatigued for a few days. I also noticed her excessively licking her vaginal area. Saturday she seemed very very sick. She wouldn't respond to my voice at all/ eat/ drink/ use the bathroom/ move/ her breathing was shallow and erratic/ abdomen seemed extended. I picked her up to have my sister look at her and saw there was what looked like blood coming out of her. Allot of blood. It was all over me. I rushed her to an emergency vet who told me it was Pyometra and without a very expensive surgery she had very little hope and she was so sick she probably wouldn't survive the surgery. I love my dog very much but I simply do not have any way of obtaining that kind of money. Period. But I couldn't give up on her that easy. So, the vet gave her fluids and a shot of antibiotics and sent us home with antibiotics and pain meds and instructions to bring her back to be euthanized if she didn't get better. I brought her home.
Saturday night, as she lay beside me, with no light left in her eyes, struggling to breath, I came across these miracle stories and first thing Sunday I went to find Manuka Honey, Turmeric, and vitamin c powder. I could not find Manuka honey anywhere close to me so I got raw honey and went online and had the Manuka honey overnighted to me. I started giving her 1 tbsp of honey, 2,000 mg of vitamin C powder and 1/2 tsp of Turmeric powder every eight hours. I almost immediately noticed a difference. She was responding to my voice, I boiled some chicken breast and she ate.
She progressively has done better every day. I finally got the Manuka honey Tuesday And since then almost seems back to her normal self. Today is Wednesday and she is still having a discharge but it's not bloody anymore. The swelling in her abdomen has gone way down, the light in her eyes is back. I am so thankful to have found this site, I'm sure my baby would be dead right now had I not come across this. I hope this helps someone in the future.
Replied by
Reni S.
(Us)
04/06/2017
3 posts
Replied by Deb
(US)
04/12/2017

Replied by Christine
(Ph)
04/14/2017

Replied by Kasey
(Nj)
04/24/2017

Replied by Mama To Many
(Tennessee)
04/26/2017

Replied by Dina
(Connecticut)
07/03/2017

Replied by Aarati
(Kharsundi, Maharashtra, India.)
12/27/2017

---
Vitamin C, Turmeric, Manuka Honey
Posted by Sandi (Reno, Nv) on 01/07/2017


11 year old German Wirehaired Pointer was diagnosed with epilepsy last March when she kept having seizures. She has been on phenobarbital since then. Now she has developed a case of pyometra. The vet will not operate because of her age and heart condition. I have been using the Manuka honey, Tumeric and Vitamin C combination for almost a week now.
Her discharge has lessened from a copious amount to very little and she is eating and drinking again! She weighs 64 lbs amd the dosage I give is 3000mgs vit C powder/ 1/2 tsp tumeric in 1 tbls manuka honey.
Hope this helps...anything is better than just watching your beloved pet go down because you cannot afford surgery or the pet cannot have surgery. This has worked for me and so far she is 100% better than she was 1 week ago.
---
Vitamin C, Turmeric, Manuka Honey
Posted by Cheryl (Princeton, Mn) on 01/05/2017


Our sweet girl Pepper is a 10-11 year old Australian Shepherd (age is approximate since she was a rescue) who was diagnosed with Closed Pyometra on a Tuesday and I'm writing this on a Thursday. After hearing that surgery could run anywhere between 3-5K, I made an appointment for the next day to have her euthanized. This was a very sad day and I was desperate to see if there were other options; what else did I have to lose, right? I went searching, found your website and thought I would give a remedy I had read about on the site a go. Prior to giving Pepper the concoction, she had not been eating very much at all for about a week. She is 66lbs. I started out with 4500 mg of vitamin C, 90-120 mg of Curcumin and a large teaspoon of Maruka Honey every 8 hours.
To our delight, she seemed much happier after the first two times we fed this to her. She has had two bowl movements and I've never been so happy to see that in my yard! This morning is day 3 and we are cautiously optimistic. Her temp is back in the normal range, her ears are perky and she's moving a lot more and with more energy. I take this as a good sign that she is feeling much better.
More time is needed to tell if this method is successful for Pepper. I will give and update in a couple days.
I do have a question about Closed vs Open Pyometra. Since Pepper was diagnosed with the closed type, I was under the impression there would not be any drainage, but there definitely is, so I'm wondering if this could be a misdiagnosis or if there is usually a little drainage with the closed type?
Thanks for reading and any advice would be welcomed:-)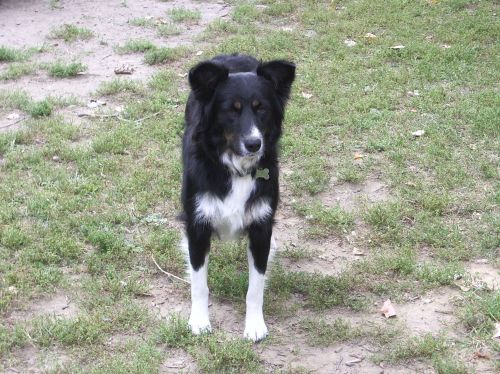 Replied by Theresa
(Mpls., Mn)
01/06/2017

Replied by Cheryl
(Minnesota, Usa)
01/07/2017

Replied by Theresa
(Mpls., Mn)
01/09/2017

Replied by Erin
(Columbus, Oh)
02/14/2018

---
Vitamin C, Turmeric, Manuka Honey
Posted by Tania (London) on 10/17/2016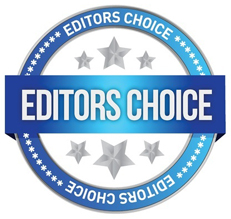 Thank you so much for your posts...I read them literally a few hours before I was due to have my dog put to sleep due to pyometra. As soon as I saw this I ran to the health shop to buy vitamin C powder, turmeric and Manuka Honey. I have been giving them to her 3x per day since saturday afternoon and am very pleased to say that she is getting better by the hour. She is steadily putting weight back on and returning to her usual self. If it wasn't for seeing this I would not have my dog with me now so I am eternally grateful.
Just to share my pooch's story in case it helps another.... She stopped eating properly on Tues but did't think much of it because she has done this many times in the past when she wants a change of food. She didn't eat at all on Wednesday but was drinking water excessively, she looked as though she had lost a bit of weight. By Thursday evening she looked emaciated, had vomited and was looking very unwell, she also had blood on her bottom and tail. Took her straight to the vet who diagnosed pyometra, he said antibiotics alone would not work and surgery would not guarantee full recovery. She was getting sicker so the advice was to put her down. Friday morning, woke up and there was smelly liquid on the floor and her bottom. Booked the appointment for Saturday afternoon but cancelled it after reading these posts.
Now my beautiful pooch is on the mend, she is still bleeding (only at night) but I have been told that this is a good sign as the pus is exiting her body. I will continue to give her these meds and hopefully she will continue to improve. I will be taking her back to the vet for another scan/bloods next week and to discuss spaying her as I do not want this to happen again. Never underestimate the power of non-pharmaceutical meds 😃
Replied by Lonnie
(Md)
10/17/2016

Replied by Darrell
(Montreal)
10/17/2016

Replied by Manuka Mom
(Los Angeles)
10/28/2016

Replied by Vilma
(Miami, Fl.)
11/01/2016

Replied by Kimberly
(Arizona)
12/14/2016

Replied by Cheryl
(Princeton, Mn)
01/03/2017

Replied by Caroline
(Ireland)
01/06/2017

Replied by Theresa
(Mpls., Mn)
01/06/2017

Replied by Cheryl
(Minnesota, Usa)
01/07/2017

Replied by Lani
(Philippines)
01/08/2017

Replied by Springflames
(Philippines)
01/10/2017

Replied by Lani
(Philippines)
01/10/2017

Replied by Springflames
(Philippines)
01/11/2017

Replied by Lani
(Philippines)
01/12/2017

Replied by Konika Dey
(Bangalore, India)
05/17/2018

---