General Feedback
Posted by Shan (Carson, Vs) on 04/03/2013

Hello! I have a 1 1/2 yr. old pitbull who is 99% white & you name it he's got it. Which sucks. I'm all about homepathic remedies than drug induced for my dog.. let me go down the list. Ear infections, yeast infection in ears, sores on legs he wont stop chewing or licking them abscess in between all his toes. I've have given him all the meds vets have prescribed & suggested. It just comes back with full force and vengence. Please I'll take any/all advice he's a wonderful dog I love him & it kills me to see him tearing himself apart and he can't stop the itching. Sincerely, Shan & JUMBOE dog)
Replied by Charliesmom
(Cambridge, Ma)
04/09/2013

---
General Feedback
Posted by Rachel (Metairie, Louisiana) on 08/06/2011

Many people have claimed that urine can cure the fungus that causes athletes foot. I have a question regarding using urine to cure other types of fungi similar to athletes foot. There is a fungus that can grow and thrive in a dogs ear. It is a yeast infection that causes severe itching and can cause a really bad odor. Also symptoms of light to dark brown discharge in ears. What would happen if urine was used by administering into dogs ear using a spray bottle???
I am at the end of my rope, I've tried every OTC product available in stores. From athletes foot creams to vaginal yeast infection treatments. They all worked at first, but the fungi soon returned within a week or so.
So if anyone has any ideas about what can be done to end this itchy situation... Please reply.
Replied by Sarah
(Ontario)
11/23/2017

Replied by Theresa
(Mpls., Mn)
11/24/2017

---
Get Thyroid Tested
Posted by Rarind (Centerville, Indiana) on 01/05/2013

★★★★★
In response to:
Debbie (Chatom, Al) on 05/18/2012

Well, it is so nice to find postings that relate to my Sadie. She is a 15 lb Jack Russell/fice mix. She has had skin issues since she was a puppy. She is now 5. We have used prednisone, numerous times. That helped, but it always came back. My vet has told me allergies. I took her to another vet, he gave her a shot and treated her for scabies. She cleared up, no smell, new hair, no scratching. BUT, you can't give them the shots all the time. Suggested that we have her allergy tested. I love her, but with 2 kids in college, Sadie and Mama are low men on the totem pole. THE NEXT Vet has helped. We put her on a meat only dog food, mitic medication, and an antibiotic. He also said to give her 3 ccs of benedril 2xday. Well, Her hair came back, she lost weight (no snacks and only the dog food) she still smells and itches like hell (sorry) even with the benedril. I really don't think that she has food allergies. Nothing changed with the food. We bathe her every three to four days like the second vet said, smells good for a little while. We are putting a little white vinegar in her rinse water, that seems to help. Gonna try this drug you guys are talking about for the yeast. Heavens, just go round and round. Oh yeah, we dont have fleas, so go figure.....
Have you had your dog tested for Thyroid trouble? My dog experienced the same thing and she was treated for allergies, tested for allergies and finally my groomer suggested I have her thyroid tested; it was extremely low. The test is about $150, but they put her on thyroid pills (inexpensive from the vet) and it took several months but her skin cleared up beautifully. Her Thyroid level was suppose to be 4. and it. 02 the vet said that they skin condition is what prompted her to check the thyroid. Hope this helps.
---
Grapefruit Seed Extract
Posted by Cathy (Cumming, Ga) on 09/24/2010

★★★★★
I have started using GSE for my bulldog that I have been told by vet has allergies, yeast infection (infestation). I am amazed by the relief she has been experiencing. See Candida on this website. Thank you all for the gift of health for myself, family and pets. This is a wonderful site!!!!
Replied by Gina
(Iuka, Ms)
11/25/2010
★★★★★
---
Hydrogen Peroxide, White Vinegar
Posted by Mady Mae (Palmyra, Ny) on 06/12/2012

★★★★★
OMG! I love reading that other people are hvaing the same issues! I couln't undersatnd why my dog was always getting ear infections and licking her feet and vulva and her feet smelled like fritos.
I soak them in a mixture of 4 cups of water, 1/4 cup white vinager 1/4 cup hydrogen peroxide a couple times a day and what a difference of course after I changed her food to high protein diet. EVO. I had her on a sweet potato and herring dog food and it was the worst thing I could do.
---
Hydrogen Peroxide, White Vinegar
Posted by Dee (Montgomery, Al) on 11/23/2009

★★★★★
My Bassett (Molly) had a yeast infection in her ears. My vet who is loves animals told me to mix a 50/50 solution of hydrogen peroxide and white vinegar and clean Molly's ears with it. It did wonders. I have not tried it all over but I am rinsing her with white vinegar after bathing. I also mix the white vinegar in her shampoo when I bath her. I've just started the baths and yogurt. Will let you know my success.
---
Iodine
Posted by Kathryn (Waterford, Ontario) on 03/30/2009

★★★★☆
Yeast Infection: Ears and Skin
I have an 8 yr old female Bulldog. She has yeast in her ears, on her back and saborhea on her coat. A friend who is a vet tech has suggested I giver her accidophilus for yeast and hair growth, as well as intestinal wellnes. Also, I do an ear flush 2-3 times per week using a watered down iodine solution to help steralize the ears. I have been using 1:10 ration of iodine to water and it really seems to be helping with the extra gunk build up. I havn't used the accidophilus yet but plan to start this week. Will also try the yogurt and vinegar. Thanks for the extra tips!
---
Lime Sulphur Dips
Posted by Pnkrckgrl (Tn ) on 11/19/2017

★★★★★
Yeast infections - Try sulfur dip. I used to work for a vet & had a bottle frm working there & put it on my dog & within 24hrs u could see a dif & cleared it up... I believe it was a lime sulfur dip & it's works awesome
---
Medicated Shampoo
Posted by Donna (Chicago, Illinois) on 08/28/2009

★★★★★
Yeast Infections in Dogs: I have a Boxer who suffers from yeast infections too. I have read most of the post about this issue and knowing how awful it is for your dog, I thought I would share my findings with the group. There is one product that will help your dog and it's not yogurt. However dont stop feeding the dog yogurt cause they love it. The only thing you can do is realize your dog will probably never get rid of this problem. Why I have no idea I have taken my pup to several Vets and they all give me that answer. So with that said the Shampoo called Malaseb is the only thing that will help. You will notice that your dog will sleep very good the night of their bath. However there are a few catches with this shampoo, one is you MUST leave the shampoo on them for 10 MIN. minimum. If your dog is a short hair dog like mine then put on just enough water to lather the shampoo on the sore place, even if your dog has long hair just try to to use more soap then water atleast for the first few times. What I have found the soap does it aids in numbing the itchy spot so that they dont want to scratch and bite at it. The enzymes in their siliva makes this problem worse. So after your dog has been given a bath, you must make sure you dry them very good that means inbetween the toes. (Just be carefull not to burn your dog with the hair dryer theres alot of people who dont know how to dry their dog safely the best way to do it is keep one hand on the dog then move the hair dryer back and forth on your dog keeping your hand under the spot where the dryer is blowing at that way you will feel the heat your dog feels and if your hand is hot you know that you need to move the hair dryer a little faster back and forth or back it up a little. Do the same to the feet so that you dont burn their little toes. You will have to use a towel as well to get their feet good and dry. If your dog is afraid of the sound of the blow dryer like my little dog, I have found by placing a towel loosely over their face making sure they can breathe then they are a little bit easier to handle.) Now that you have them all dry they will be all happy and sleep so well for the first and second night, however on the third night you will have to do it all over again. Note if the problem area is only on their feet you can get a bucket of water and just do their feet but you must make sure the area is good and dry. Also for a lot of dogs Wheat may be another source of the problem so check your dog food for wheat. Then try to get them another brand of dog food to see how it works out, this will take a few weeks to do, since you will want to change over your dog food slowly so that you dont give them a tummy ache. Keep in mind that dog treats are a main source of wheat. Good luck to all me and my pup feel your itching!
Replied by Bob Fredrick
(Naperville)
08/16/2017

Replied by Robert
(Detroit)
08/29/2017

Replied by Theresa
(Mpls., Mn)
08/30/2017

---
Milk of Magnesia
Posted by Robert (Pc, Fl, usa) on 09/21/2011

★★★★★
My poor golden retriever/ basset hound mix had the worst case of incurable yeast in his ears I have ever saw and I have owned many many dogs. Oddly, I saw a drag queen say that milk of magnesia, topically, would prevent sweating under makeup for shows with hard hot lighting.
Siwwy had been given every prescription anti yeast medication, every vinegar drop method, every borax based method, all manners of homeopathic cures and things that cost so much money I was wondering if I would go broke. And all of the doctors antibiotics and creams to cure the secondary infections.
As yeast depends on moisture, I decided to go there with MOM. I painted it on rubbed it in, held him until it dried and in a month his ears were completely healed and no scars even remain. Thanks RuPauls Drag Race my dog loves a drag queen now! This is no joke, try it it works!
Replied by Heather
(Tallahassee, Fl)
01/31/2016

Replied by Angie
(Springfield, Mo)
11/26/2016

Replied by Shepdog
(Florida)
03/26/2017
★★★★★
Kclifford
(Tallahassee, Fl)
06/27/2018

Replied by Amanda
(Liverpool)
09/14/2017

Replied by Bd
(Canada)
01/31/2018

Replied by Cherie
(Orange County, Ca)
02/03/2018

Replied by Cherie
(Or)
02/11/2018

Replied by Shepdog
(Tallahassee, Florida)
02/11/2018

Replied by Shepdog
(Tallahassee, Florida)
02/11/2018

Replied by Shepdog
(Tallahassee, Florida)
02/12/2018

Replied by Cherie
(Irvine, Ca)
03/30/2018
★★☆☆☆
Replied by Shepdog
(Tallahassee, Florida)
04/01/2018
★★★★★
Replied by Shepdog
(Florida)
09/15/2018

---
Multiple Remedies
Posted by Carrie (Ohio) on 11/15/2017

★☆☆☆☆
My dog has a bad rash, from her stomach to her tail, I have taken her to the vet several times for this, they say she has a yeast infection and give her antibiotics and steroids. I take her home and give her her meds, and she will heal up, but within a few weeks it's back, I've tried apple cider vinegar and it doesn't seem to work, I bath her in medicated selsum blue, and give her plain yogurt, nothing seems to help, her ears are fine but she looks so bad, I don't know what to do! She is a 3yr old white bull terrier, plz help!!!
Replied by Theresa
(Mpls., Mn)
11/17/2017

---
Multiple Remedies
Posted by Susan (Georgia) on 03/25/2017

★★★★★
About the dog who smelled, had yeast, and chewed his feet...... my dog shed bad and chewed feet. Horrible sores. Cure I found was expensive dog food, omega 3 oils, probiotics and Dinovite, a supplement I buy online. Raw food. Fish. His hair is so much thicker and he no longer chews his feet. In 2 months he is cured. It costs a lot more money but he is healthy now.
---
Multiple Remedies
Posted by Sadiesmomma (Florida) on 07/31/2016

★★★★☆
BETTER BUT NOT CURED
Hi all!
About 3 months ago, our poor 1 1/2 y/o coon hound Sadie developed this nasty itchy rash on her underside. At the time there were no other symptoms, and I am a ferm believer in trying to find a way other then shoving meds down ours and our furr baby throats to try first. First thing I tried was some topical benedryl in combination with a leotard that I converted into a doggy yoga outfit to protect her from herself.
At first it worked (about 1-2 weeks) a bit and I thought we would be in the clear, but when she started to loose some of her chipper playful personality we said enough and decided to take her to the vet. We demolished our savings with this visit, got her new heartworm and flea meds that were of a higher quality as they vet said it could have been a bug bite allergy or reaction and they also gave us prednisone and an antibiotic. We also changed her to a much higher quality grain free food. The prednisone worked beautifully for the 7 days she was on it, but 1 day after she was off of it and continueing on the antibiotic it came back something fierce! On her toes, brown waxiness in her ears, rash on her tushie, also some redness and swollen along the edges of her mouth.
In a panic we called the vet letting them know that the prednisone worked so well but we understood it was not good for long term use. We asked if there was anything else they could put her on to help with the allergy. They prescribed apoquel. Said there was a chance she could end up on that the rest of her life. It was tough to swallow as it was super expensive 4 pills a day at $1.30 a pill, but this is our baby and we wouldn't do any less if it were our human child. We committed to this drug.
Two weeks in it helped, but never cleared up the underside of her tummy. We were on our last dose of both the apoquel and the antibiotic and decided there was no way we would be paying $90+ a month on meds for her that never truely worked. It was time to go back to plan A.... time to find something home based that we could do.
Hubby and I researched and spoke to friends well educated in alternative medicine for dogs, and came to the realization that it probably started as an allergy issue, but because the vet put her on the antibiotic it made everything worse rather then better. We then decided on the following:
-First things first, we needed to protect our pup from herself. We bought her a cone, and I devised an outfit made from a towel wrapped around her torso only that has loops coming off of the top and the bottom that feed through her collar. This way she had protection but also the freedom to move freely, go to the bathroom etc. Kinda like a doggie version of overalls lol
-We started sadie on a probiotic powder to start building the good bacteria back up in her digestive tract.
-We also started giving her baths with a medicated shampoo (with the ingredients funny enough, mentioned in this original article).
- We remove the outfit nightly for a sponge bath of a AVC and green tea mixture, and a coconut oil massage. We let this air dry for a few hours each night, or for as long as we see that she's not starting to bite or lick, before putting her outfit and cone back on. We keep her confined to our room with one of the two of us during this time for close monitoring. We also clean her ears with ear wipes ever 2 days or prn.
- By the time the meds were up, it had also started affecting her tush and her girly parts. I decided the best way to treat that is diaper rash cream 2x a day. That's worked beautifully to clear up that area as long as we stay on top of it. Please please please know you must use that product with caution. Our Sadie is in a cone and cannot luck this area at this time. DO NOT USE it if your dog can lick the affected area, as it should not be ingested.
- Lastly, we have started giving her benedryl 25 MG tabs. She is a larger dog and the reccomended dose (please check with your vet first before starting this) is 1 MG per pound of the dog. Our Sadie is about 65 pounds and we just give her the 2 per dose twice daily. This has helped greatly in the itchy department and provided much relief to her, however does make her a bit drowsey which is probably good thing at this point. Rest heals. Period.
We have been on this plan for about 2 weeks now and most of all the rash and redness is gone, just have the occasional scabby that'll show up if she rubs her tush in the grass, on her bum or ankle. These I treat with a little neosporen. The main thing we still battle is that her tummy is still sensitive. We touch it lightly (anywhere) and one or both of her legs start going. I wish I could find a way to relieve that for her. Overall she seems to be doing pretty well on the new routine. After reading most of your posts, I understand this could very well be a long and possible chronic battle. Just hoping that winter will provide a little bit of a break for her body to finish recouping. This florida heat and humidity could in no way be helping the issue. It's a tough routine, but as I said before, she's our baby (one of our two furr babies), and I would do nothing less for her then my own daughter.Thank you for all of your entries on this thread, as it's only encouraged us to be strong on our journey and to not give up! Please let me know if you have found anything natural to help with the sensitivity to touch on the skin where the yeast rash used be!
---
Multiple Remedies
Posted by Dana T. (Midland, Tx) on 10/31/2015

★☆☆☆☆
Systemic Yeast/Staph/Bacteria
I am so lost and just exhausted all efforts and my rescue shih tzu of two years has fought a fight that is not getting better. I do not have a clue anymore and am devastated. Long story short, just like all other stories, when we saved her, she was very sick. Steroids and antibiotics had to be administered to get better. Here we are two years later and last year I finally went holistic with our baby and STILL nothing. Feeding organic raw chicken, greek yogurt, and some organic boiled egg with a little kale. She is on acidophilus and probiotics, doing the borax, hydrogen, epsom, milk of magnesia baths. Spray this also on her. Coconut oil.
What is there left? Her ears as I write this make me want to cry. She is hurting because they are so big (4 times the size) and just look like hamburger meat. Under her eye is huge and knots and red....so red that this bath tonight had I guess a little blood oozing from it because her hair was pink. At a LOSS and PRAYING for a miracle answer here.
Replied by Theresa
(Mpls., Mn)
11/01/2015

Replied by Susee
(Sydney, Australia)
11/01/2015

Replied by Dana
(Midland, Tx)
11/01/2015

Replied by Sassy
(Texas)
11/24/2015

Replied by Theresa
(Mpls., Mn)
11/25/2015

Replied by Nikki
(England)
01/07/2016

Shelly
(Sacramento, Ca)
03/24/2016

Replied by Theresa
(Mpls., Mn)
03/24/2016

Replied by Rebecca
(Conroe Tx)
06/24/2016

Replied by Sandra
(California)
10/01/2016

Replied by Iain
(England)
05/13/2017

Replied by Shannon
(Brandon, Fl)
07/26/2017

Replied by Bob
(Naperville)
08/16/2017

Replied by Cherie
(Irvine, Ca)
03/30/2018

---
Multiple Remedies
Posted by Debbie (Portslade, Uk) on 01/07/2015

★★★★★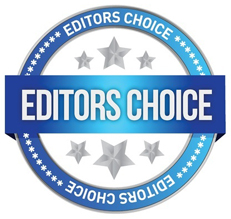 Yeast Infections in Dogs: I can only tell you what worked for me.
I have 4 Shihtzus. When one of them was a puppy, he started to become quite poorly. Took him to the Vets. Who diagnosed severe Yeast issues. They started pumping him full of steroids and antibiotics. We kept going back to the vets. He was getting worse, to the point, I thought I was going to lose him.
He was fed on commercial puppy food.
I started, doing loads of research. And, discovered that steroids and antibiotics actually 'feed' the yeast!!
So, no more Vets........ I also researched dog food. And that anything with wheat/grain in, was feeding the yeast also. That's when I changed to raw feeding. No fruit or veg for him either as there are natural sugars in many. For that reason, I don't use ACV for him. I started bathing him in a good quality anti-fungal shampoo. Rinse well. And then with a mixture of half water/half, distilled WHITE vinegar. Soak the dog in it. 'Dunk' the paws in a bowl of it. Flush out the ears also with the mixture. (As long as the ear drum is not perforated).Then leave it on the dog, to dry. DON'T rinse off. Get a spray bottle and make up a new solution. Use this every day where there are any skin issues and spray inside the ears. Clean out any 'gunk' with it. Dunk the paws daily in a new solution. Doing it, just before bed time, is the ideal time to do it. Also, after a walk etc.
The crucial thing is diet. Add some probiotic yogurt. Garlic. Good quality, Virgin coconut oil. Every day. Plus of course. Raw meat/Offal/Tripe/fish. Some bone. But, find out about raw feeding, so you know what to give. Minus, fruit and veg for a dog with yeast issues. NO treats or biscuit. Unless home made. For a dog with yeast issues. It has to be done for the lifetime of your dog.
If you need to heal any sores before you get it under control. Use a mixture of neem oil and coconut oil.
If antibiotics are needed. Use Colloidal Silver. Or, it will flare up again.
Don't give tap water to drink. Only, bottled or filtered. NO, table scraps. I now have a very healthy 5 year old.
When he has a bath, it's always with the anti-fungal shampoo, followed by the white vinegar/half water rinse. I also, always clean his ears with it. He has an issue with one ear, because his ear canal is VERY narrow. So, I also shave his ears, inside and out. So, he has no hair irritating his ear.
Replied by Kimberly
(Pa, US)
01/07/2015

Replied by Nancy
(Ivanhoe / Ca/ Usa)
01/18/2015

Replied by Vonnie Ward
(Ireland)
10/30/2016

Replied by Rebecca M.
(Texas)
01/02/2017

Replied by Debbie
(East Sussex Uk)
01/04/2017

Replied by Judy
(Alabama)
09/03/2017

---