Combination Vaccines
Posted by Sarah (Chicago, Il) on 01/24/2017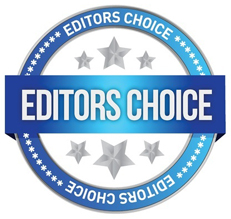 I am in rescue. Cats. I am very wary of vaccines, but we have to do them. Vaccines are a vet's bread and butter. Keeps people coming in every year. Many first vaccines are important. The distemper vaccine in a shelter kitten is critical. After that, not so much. We have to do vaccines to show cats for adoption, in a store environment. I noticed that my vet was giving full 1 ml vaccines to baby kittens. That's the same amount you would give an adult. Later on the kitten would die of FIP.
This year I have insisted upon a third to quarter dose FVRCP for kittens, 1/2 dose rabies for a 6 month old kitten, and I won't do rabies at 4 months. So far no issue. My vet thinks I'm nuts. I know I'm not.
Last year was horrible. We take in over 100 animals/year. I've seen kittens change right after vaccines and never be the same again.....on a heavy slide to death, but healthy prior. Unimaginable heartache. I've spent thousands of dollars on blood tests etc. I've shed way too many tears. No way should a baby kitten or small dog get the same amount of vaccine as a big dog, or adult cat. Vets are not catching on to this. Also, I am in the unique position to interview people whose pets have recently died.
The pet owners whose cats live to be 20, don't do yearly vaccines. This is what I have noticed. Too many animals also die of sarcomas. The killed virus vaccines(rabies) are given in the flank, and site of injection is usually notated in the records, in case a sarcoma develops at the site of the injection. The leg could then be amputated. I hope this post saves someone's pet. I have shed too many tears. I rescue to save lives, not to watch baby kittens and cats die needlessly. Endless heartache.
---