Garlic  
Posted by Kathy (Cypress, TX) on 06/13/2008


NO MORE FLEAS. To keep fleas off my 70 lb. dog, I juice fresh raw garlic and add 1/8 teaspoon of it to a raw egg yolk. He eats it joyfully. NO MORE FLEAS. Fleas hate the smell of garlic. I may carefully increase the amount of garlic juice some in the future because he is 70 lbs. He eats his food joyfully. He also loves greens such as Alfalfa powder, Wheatgrass powder, Barley powder, etc. Dogs need greens too!
---
Posted by Kathy (Cypress, TX) on 06/13/2008


To keep fleas off my 70 lb. dog, I juice fresh raw garlic and add 1/8 teaspoon of it to a raw egg yolk. He eats it joyfully. NO MORE FLEAS. Fleas hate the smell of garlic. I may carefully increase the amount of garlic juice some in the future because he is 70 lbs. He eats his food joyfully. He also loves greens such as Alfalfa powder, Wheatgrass powder, Barley powder, etc. Dogs need greens too!
EC: Read much more about Garlic for Dogs here, including the reported controversy.
---
Posted by Koni (London, UK) on 01/19/2008


I have been sprinkling garlic powder on my dogs (home cooked) food since I got him aged 6 months. He's never had a flea. Recentley I ran out (of GP) and it was a week before I replaced it (me casually thinking all would be ok) During that week he got worms, when I put him back on the Garlic Powder the worms were eradicated. It works for me.
---
Posted by Tried Everything (Austin, TX) on 06/29/2007


I tried to feed my dogs garlic in order to rid them of fleas (according to some postings I read), but it really didn't work. My boys were sick all night, they threw up and didn't want to eat. Where I live, flea infestation is no joking matter. I hate to buy the medicine vets recommend because it's really toxic and not to mention that it gets expensive. I was really hoping that this would work, but it obviously didn't.
---
Posted by Tom (Providence, RI) on 04/14/2007


I have given each of my two dogs (retriever family, 2 and 5 yo) a clove of freshly pressed garlic every day in their dinner. They are never sick. They do Not have fleas and I DO NOT USE commerical flea/tick products which are carcinogenic and neurotoxins, and the dogs are doing great. I have not had their red blood count tested and perhaps I should. Another ? for the holistic vet I guess.
---
Posted by Gavin (Killarney Vale, N.S.W. Australia) on 03/10/2007


I have fed my Dingo cross bred 1 clove of garlic thinly sliced in his nightly bowl of dry food for 3 weeks so far to cure flea infestation. I have tried both top brand remedies available in Australia, (Frontline & Advantage) to no avail.The dog laps it up and the fleas have gone. No side effect so far. He does not smell like an Italian restaurant, however his coat is also very shiny. Is this too much as I have heard that Garlic is both good & bad. Most reports of bad seem to come from Vets who would lose money by not selling/promoting their sponsored product.
---
Keep Dryer Lint Filter Clean  
Posted by Pamela (Huron, South Dakota) on 11/13/2012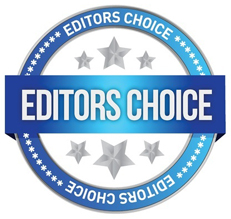 We discovered, after fighting fleas from June until November, that our DRYER WAS HALF THE PROBLEM! We were dragging back in loads of folded, clean laundry full of clean, fresh, healthy fleas every time we washed bedding, towels, clothing, robes, blankets, pillows, you name it. CHECK YOUR LINT TRAP TO SEE IF THEY'RE ALIVE. Ours were.
Replied by Wendy
Columbus, Oh/usa
11/13/2012

Replied by Linda
Grover Beach, Ca
08/10/2015

---
Lavender Oil  
Posted by Cathy (Lakeside, Ca) on 02/19/2015


For dogs with any nervous or stress related condition, including fleas, rub one drop lavender on pads of each foot or rub a drop on ears. They calm down, stop licking and scratching.. And sleep. (Do not use cheap scented perfume oils, these are toxic! Only good quality essential oils.) Some oils actually repel fleas and ticks. Don't use too much, they are potent and dogs don't like strong odors.
---
Posted by Dee (Fresno, California) on 11/24/2012


My dog started to get really bad fleas and she was constantly scratching. I needed something to hold us over until a few days after her bath so I could give her frontline so I tried mixing about 10 drops of lavender essential oil with water in a spray bottle and spraying it directly on her and brushing it through. She stopped scratching almost completely the second day I used it. I don't think I'll be using the frontline anymore.
---
Posted by Teri In T Town (Tacoma, Wa, Usa) on 08/05/2011


My last dog never had fleas and we never used a thing on him, so I was really baffled when my current dog had a significant problem. I had my last dog, a chocolate lab, when we lived in a house that had slopes in the back yard covered with Lavender and Rosemary. Everyday he rolled around in the herbs, and seemed to enjoy the heck out of it, and would sun himself laying in the middle of them. I always thought it was because they were soft and made for a nice cushion. But, I think he was giving himself a flea treatment and I really loved the way he smelled when he came back inside.
After we moved, we got another lab who plays a lot with dogs in the neighborhood, and we were faced with a very significant problem!! I use a very dilute amount of lavender oil on her, combined with the orange peel treatment, premium raw dog food diet, and lots of vacuuming. You do have to keep up the routine to keep the fleas from coming back, but we have not been bothered with them since.
---
Posted by Pamela (Granite Falls, Washington) on 08/02/2007


Yes...to LAVENDER for flea control. I recommend lavender castile liquid soap to bath them in and diluted essential oil lightly applied to their coats between baths. Initially, I started using lavender because I am so sensitive to chemicals. Now, I use it because it works so well.
---
Posted by Shirlena (Oakland, MO) on 02/27/2007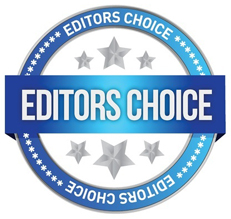 Using Lavender essential oil does get rid of fleas on the dogs just like others have said. It will also keep them from getting fleas in the first place. If they do come in contact with them outside, they won't stay on them long.
Here's what I do. I make an all-purpose cleaner for most of my house cleaning that keeps all bugs out. Here's the recipe:
1-cup alcohol
1-cup distilled water
5 drops lavender essential oil
5 drops peppermint oil
Mix in a 24 to 32 oz. Spray bottle. Shake to mix then spray on and wipe with soft cloth, if needed, use a different dry cloth to buff. Use on just about anything and most surfaces.
My dogs, since they were puppies have slept in a wire cage each. They go to bed at night at the same time and they stay in their home cages while I run errands. They feel safe and secure there. I clean the wire cages with this mix and there have been no bugs on or in the cages. We've not had one bug of any kind (not even spiders) in our house since I started using this mix.Bugs of all kinds hate lavender. This recipe can be altered without any problems. You may use only lavender oil and omit the peppermint oil. You may use different amounts of any of the ingredients and it will still work fine. Also by using this mix, everything will be sparkling clean.
Thanks for a great site.
---
Lemon Juice  
Posted by Mira (Los Angeles) on 07/26/2018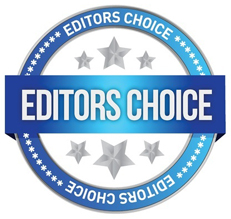 I found that diatomaceous earth and tea tree oil were not effective for a flea infestation. Luckily, I tried lemon juice spray and was amazed by how effective it was.
I took a few small whole lemons, skin, seeds and all, and blended them with some water (not too much) and strained the mixture. I spray some on my hands and rub it into my kitty from head to tail. I also spray it outside and indoors. Smells great. She licks it off and is perfectly healthy and much happier now that the fleas are gone.
Plz read my post under tea tree oil for more info.
Replied by Mira
Los Angeles
08/03/2018

---
Posted by Jeanene (Hayes, Va) on 10/22/2016


I've had incredible good luck ridding my cats of fleas with lemon juice. You can dunk a flea comb into a small dish of juice until the tines are submerged and comb daily until no more fleas are seen. Or you can just pour it on your pet and massage down to the skin 'tho when I tried this on one of my cats, I did dilute the lemon juice by 1/4 with water.
Before spraying on furniture and carpets, check a small area to make sure it won't stain. I can't tell you how many thousands of dollars I've spent on topical treatments, pills, shampoos, sprays etc. and nothing worked. Then a friend suggested lemon juice, which did make sense, since it's a key ingredient in citronella candles, horse fly wipes etc. to keep bugs away.
---
Lemons  
Posted by Robyn (Hampton, Tn) on 12/21/2009


Homemade Flea Repellent
You can make an effective flea repellent from lemon by cutting it into quarters and immersing it in boiling water. This is then steeped overnight to get you the repellent. By spraying this all over your pet, especially behind the ears and generally around the head, and also at the base of the tail and the 'armpits', you can rid it of fleas.
I am wondering if Grapefruit boiled in pieces in water and then steeped overnight would do the same thing...probably would.
Also as a note...dawn baths, baby shampoo and peroxide mixed together baths, and dove baths afterward are great for killing fleas, and the dove washing makes the skin feel better if it is dry.
Robyn
Replied by Joy
Fayetteville, N.c.
06/26/2011

---