Pumpkin
Posted by Kris (Benton City, Washington) on 01/09/2008


I have used Pumpkin for constipation for my dog who suffers from chronic problems daily. Contrary to others beliefs. I give him a tablespoon every day. It works great! I also have another dog that has problems with diarrhea I also give him the same amount as it has fiber and works for both problems. This is a marvelous cure all. I am thirlled that I found this information on this site.
---
Pumpkin
Posted by Mary (Costa Mesa, CA) on 07/28/2007


My dog needed to see a Vet for constipation a few years back. He had to stay there for an enema, and it wasn't cheap. Today I recognized the signs and symptoms, Googled it, and found your Pumpkin remedy. He ate it willingly and it did the trick! I'm amazed and thankful.
---
Pumpkin
Posted by Cassie (North Vancouver, BC) on 05/14/2007


The most bland pumpkin filling really works to cure both constipation AND diarrhea in a dog any age. If I known that my 10 month old Berner puppy has gotten into something, I will actually give him a heaping tablespoon to push out the junk him faster and the end result being less "mess".
BEWARE, if you feed it to a dog too often it stops being effective.
---
Pumpkin
Posted by Lisa (Wichita Falls, Texas) on 04/25/2007


I have used the pumpkin for constipation in my dog.It really works!I just put the pumpkin in my dogs mouth and keep it closed until he swallows.Because he is not going to eat it if I put it in some other food.But it does work great!! I relly love the Earth Clinic site by the way!!
---
Pumpkin
Posted by Ginny (Ashland, OR) on 04/19/2007


Pumpkin puree really works to cure constitpation. Thanks! Some antibiotics seem to create constipation and I used a couple teaspoons of pumpkin puree with piecies of cooked chicken to flavor it with each meal during the period of time they were on anitbiotics and my two mini dachsunds ate it with no problem and in a day were back to normal. I have shared this with others and appreciate you and your contributions greatly.
Replied by Happy
(Somerset, Nj)
02/23/2012

---
Pumpkin or Slippery Elm
Posted by Sandra (Seattle, Wa) on 05/22/2017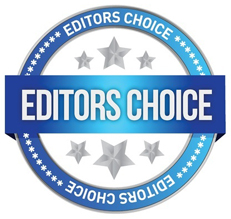 My elderly cat suffered from extreme constipation. She would strain and nothing would pass. I found two things that worked well. Canned pumpkin - 1/2 teaspoon each day. It takes a couple of days to work through the system, but it did the trick. Also, my holistic vet recommended slippery elm. I opened a capsule and put about 1/4 capsule in some liquid, dissolved it, then gave it in a syringe. This also worked very well.
---
Pumpkin, Coconut Oil
Posted by Jackie (Nm) on 06/05/2018

Feline Constipation
I just found this site today and have read, read, read the posts until I'm 'post crazy'! I have a 9 year old rescue cat who is obese and is having big problems with constipation. The vet has her on Lactulose and Cisapride but it is not working. Since I am a natural healer with my own body I decided to look into natural healing for my cats.
Has anyone had a cat who is obese (need to lose a cat still) and has had problems with the intestinal system? The meds worked for about 9 months but are no longer working. I am thinking about trying the pumpkin and the coconut oil. Whatever I do, I have to put it in her food but she is a picky eater and I don't know if she'll like the taste of pumpkin. She will not take it from a 'tube'! I tried that and it was like fighting a lion or a cougar!
Replied by Wendy
(Columbus, Oh)
06/12/2018

Replied by Bw
(Bellevue, Wa)
06/13/2018

Replied by Theresa
(Mpls., Mn)
06/14/2018

---
Special Food
Posted by Purrrfection (Tampa, Fl) on 10/02/2010

Sounds like a great idea except PLEASE don't give your kitty any "people" Tuna. This even in small doses is bad for your cat. Thanks.
Replied by Zackey
(St George, Ga Usa)
08/14/2011

---
Special Food
Posted by Catherine (Philadelphia, Pa) on 09/28/2010

Hello Earth Clinic,
I'm not sure if this is where I post this, but after trying everything under the sun to help my cat, I know this information can help someone else. My 15-year old cat came down with mega colon about three years ago. He initially spent a week at the vet for many enemas and a big invoice. When I got him home I tried everything to keep him from getting backed up. From pumpkin to a raw chicken diet nothing was working except for the costly medication the vet game me. Even so, we still almost once a month had to go to the vet for an enema. I kept trying different cat foods hoping something or some brand would help. I know I'm not suppose to put brand names or commercial remedies on this site, but there is only one company that I have found that alleviates this problem completely! My cat no longer has to have enemas or take medication. My vet was so impressed she asked for the name of the cat food and is recommending it to all her patients even though they don't carry it in their hospital. I was lucky to find it in my health food store kind of by accident.
I do not work for this company nor do I know anyone who does. If earth clinic allows the name, it's Pet Guard and the flavor is Premium Feast Dinner. The other flavors do not work. Only this one. If you're able to find it be sure to mix it with water. My cat has lost most of his teeth, so the soupier the better. Plus the added water may help him "pass" things easier. I am happy to answer any questions by email if Earth Clinic doesn't post the food name. This is such an upsetting disease for cats and their owners. I want to help as many people as I can with this information. Be well and happy! Catherine
Replied by Barbara
(Mt. Pleasant, Sc)
08/08/2013

Replied by Regina
(Sandusky, Ohio)
01/14/2014

karla
(Minnesota)
02/01/2022

Replied by Roberta
(Merrimac, Ma)
07/04/2014

Replied by Peggy
(California)
10/30/2022

---
Sunflower Oil
Posted by Shirley (Scotland) on 04/16/2011


Hi there
I noticed my boxer was straining and even after an extended walk nothing had moved. So I got a syringe (without a needle) and filled it with sunflower oil and squirted into his rectum. I left him for 5/10 minutes and then took him for a walk... And everything he had been holding onto came away!
I am not sure it is the right thing to do, but it certainly worked and saved me another visit to the vet. I had been giving him rabbit meat for breakfast and I suspect that might have done it.
I might try using water if it happens again. But I reckoned that a glycerine supposititory is oil... So maybe oil would work for him too!
We don't get tinned pumpkin here and we tend to only get pumpkins at Halloween. But maybe I will try the sweet potatoe someone mentioned.
---
Sweet Potato
Posted by NANLEA (SANTA CRUZ, CA) on 07/02/2009


I AM SO THANKFUL. I USED 2 TSP OF SWEET POTATO (BABY FOOD WITH NO ADDITIVES) FOR MY LITTLE 5 POUND CHIHUAHUA FOR CONSTIPATION. HE BROKE HIS LEG 2 DAYS AGO AND HASN'T HAD A BOWL MOVEMENT SINCE. AFTER THE SWEET POTATO I WAITED AND WAS NERVOUS IT WOULDN'T WORK. I GAVE HIM A LITTLE TASTE OF IT AFTER HIS USUAL DINNER AND TOOK HIM OUTSIDE. HE CAN'T PUT ANY WEIGHT ON HIS CASTED LEG. I USED A HARNESS ON HIM WITH THE AID OF HIS LEASH TO HELP HIM. PERFECT. A LITTLE RUNNY I MIGHT ADD.
---
Turmeric
Posted by Ron (Madera, Ca) on 01/05/2018

I've read many times Tumeric is good for peristalisis, and indeed it has helped me. Hence I was stopped short when I read on your site that it causes cats to be constipated. I was going to give it to my constipated cat. Just 10 days ago, I took her to the vet for being unable to have a bowel movement, and now she's constipated and suffering again. I give her cisapride, lactulose, and miralax, right now every day, and am afraid I'm going to hurt her, especially with too much cisapride. Are you sure Turmeric causes constipation rather than relieving it? Very important, as I seem to be running out of options for her. I hate that I might have to euthanize her because of this.
Replied by Mama To Many
(Tn)
01/05/2018

Replied by Ann
(P.S. Ca)
04/01/2018

---
Winter Squash
Posted by Maggie (Idaho) on 06/13/2017 36 posts


I'd read that pumpkin is good for constipation in pets but I don't usually have pumpkin on hand. I do however always have frozen winter squash. I tried the winter squash and it works. I think pumpkin, sweet potato and the winter squashes are high in fiber which is what's needed for constipation.
---