Aloe Vera  
Posted by Jeb1 (New York City) on 12/04/2016


Recently gave aloe vera from the inner filet to my 16 yr. old female cat who is now having Kidney issues and after the first dose, she had a BM. Very impressed because it had been 3 days since she had a BM. Now if I could find something to reverse her Kidney issues, life would be perfect :)
---
Posted by Patricia (Miami, Florida) on 09/10/2013


I once saved a cat's life by giving it aloe vera (the inside of the leaf). The cat was refusing to eat or drink so a friend told me to try aloe vera. I blended it with a little water and forced it with the help of my friend down the sick cat's throat. Miraculously, the cat recovered after 2 days of treatment 2X a day. I have also tried using it to treat other ill cats and it was unsuccessful. Do not continue treatment if you do not see improvement within 2 days.
---
Posted by Debi (Pace, Florida) on 07/11/2012


I have tried the pumpkin for my older cat for constipation... It worked but only the first couple of times. My girl had no bm for 2 days, purchased some George's 100% aloe vera, no preservatives, no additives! On the first day after using the aloe... Results... Small but results! Second day of using the aloe, small amount. Third day, good bm this morning after her breakfast. There is no taste, so I added to her wet food.... Perfect! Be careful to not use too much as it could cause them to throw up.
Replied by Mvk
New York, Ny
10/08/2012

Warning

Replied by Katylucyb
Wichita, Kansas, Usa
01/14/2013

Replied by Bw
Bellevue, Wa
01/22/2013

Replied by Stopit
Florida
04/17/2014

Replied by Theresa
Mpls., Mn
04/17/2014

Replied by Linda
Ontario, Canada
08/23/2014

Replied by Quantumnerd
Arizona, US
09/11/2014

Replied by Roz
Westfield, Nj
05/12/2015

Replied by Tabby
Usa
05/10/2016

Replied by Dianne
Fl
11/24/2016

Replied by Selina Bishop
Canada
01/04/2017

Replied by Cheekygrrl
Burbank, Ca
04/27/2017

Replied by Cheekygrrl
Tucson, Az
05/06/2017

---
Posted by Dorrie (Austin, Texas) on 03/19/2012


My very old cat started getting constipated about three years ago. Firstly, you do have to switch to all wet food. Then I added canned pumpkin which worked until she started rejecting the food because she didn't like the taste. Then I switched to psyllium based human laxative which worked very well- but beware- this is not recommended for long term usage. It draws too much water away from the rest of their system. Then I read about aloe vera juice. Big bottle is around $8 at a health food store- buy the one that starts with G. Not too much- a teaspoon in the morning and one at night is plenty. Too much and they will throw up. But it really works and they have no idea it's there. Also love ACV- after two days they really poo but you have to give it orally and my cat hates it. Aloe has proven to be the best solution by far, and I also add a little bit to the water bowl.
Replied by Cat Lady
Charlottesville, Va
07/08/2012

Replied by Denise
Massachusetts
04/24/2017

Replied by Lorri Kindor
Az
06/09/2017

---
Apple Cider Vinegar  
Posted by Angeleyes (Birmingham, Alabama) on 12/17/2014


1 teaspoon of apple cider vinegar added to the pets water or food daily can help your pets with constipation.
---
Posted by Paulette (Sydney, Australia) on 06/03/2009


One cap full to four caps water of apple cider vinegar. When blocked do every 30 mins Put in wet foood-catfood tinned NO flour cereal in it.Human Tuna O.K. too if stuck. Our cat was blocked and it unblocked him 2 and a 1/2 hours later enough to sleep, I can lose sleep but not the cat as I dont have another $1200 straight away Two days out of the vet.
Replied by lynn
los angeles, california
06/22/2009

---
Apple Cider Vinegar and Coconut Oil  
Posted by Dan (Seattle, Wa, USA) on 07/06/2013


After reading many of the cat constipation posts here, I tried 1/4 teaspoon of virgin coconut oil and 1/4 teaspoon apple cider vinegar mixed in her wet food. She had no trouble with it and ate it up. Within a half hour she was pooping good. This was after four days of having trouble. I have used it a few more times when she needs it but she has been pretty regular since. Next time I will try either one or the other and check the results. She is a 19 year old Main Coon.
---
Coconut Oil  
Posted by Chriss (Ny) on 02/12/2016


The is is my very first time posting on a site like this but I had to share what I use now. I have 3 cats one kitten. 16 yr, 6yr, 5yr & 3 month year old and the most issues I have had so far has been with my eldest cat. She is just as spry as all my other ones believe it or not but when she began to get constipated I didn't know what to do. It was so bad she had surgery. 8 years later and I swear by this.
I use coconut oil. A little bit on a syringe. All will be fine. Give it a day or two in the beginning they will still strain a bit but when they finally pass the feces they will be fine. Just give it to them every other day. They don't mind the taste. If you can't physically put in your cats mouth put it on the paw and or in the food. It doesn't take much to do the trick. (The olive oil works too. Coconut oil (cosco or bjs) $10 also has positive effects on their body just like ours.
Replied by Lindsey
Ontario
11/26/2016

---
Posted by Karina (Keyes Ca) on 05/15/2014

Hello I was wondering if it's ok to give my 3 week old kitten coconut oil and how much? He hasn't popped in 2 days but when he last pooped it was diarrhea. Thank you.
Replied by Theresa
Mpls., Mn
05/15/2014

---
Posted by Deb (Denver, Co) on 07/10/2012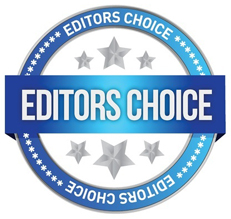 Our cat has been constipated for almost two years. He has had several enemas, has been on lactulose, powdered laxative, wet food, etc. The last time we brought him we thought we would have to say goodbye, it was so bad. I finally looked up constipated cat on line and headed to Vitamin Cottage and got him oat bran, organic pumpkin and organic coconut oil. I mix the coconut oil with all natural wet cat food (with flax & fiber) and organic pumpkin, he loves it! He has gained weight, his coat looks great, his eyes are brighter and he is himself again. We bought him a kitty fountain as well and put water with electrolytes & ice cubes when it's hot, anything to get him to drink and soak up the water. He was doing so well that just this week we slacked on giving him the lactulose and he is backed up again, so keep that up with the new diet. He loves coconut oil, he eats it like ice cream!
Replied by Mangomumma
Here
05/02/2016

---
Posted by Kerie (Garrison, Nd) on 03/04/2012


Like someone else has suggested for cats with constipation, I would try cocount oil. I am an LMT and I use it home in my diet, on my hair on my skin, I give massages with it and I give it to my animals. Coconut oil is antimicrobial, antibacterial, and antiviral. It doesn't alter when you cook it at low temps, and it is not a toxic fat to your body. It will really help your poor kitty's intenstines. My family makes fun of me because I am ALWAYS preaching the health benefits of the stuff. I also use it in place of deoderant, (what a hippie huh LOL) Because I think it is unsafe. It is THE ONLY deoderant replacement that works. It does also kill fleas and ticks, and helps cats pass hairballs. They like it, too! Hope you kitty is better!
---
Posted by Beth (Brighton, Mi, Usa) on 11/08/2011


Pedialyte (1/4 teaspoon in water bowl) to return electrolyte balance. Cold pressed virgin coconut oil - about 1/8 of a teaspoon, heated in microwave for 10 seconds, then add wet food on the plate you used in the microwave. My vet put my 16 year old cat on a stool softener, but there was still blood in her stool. After putting her on the coconut oil (2 weeks now-morning and night with her wet food), she's healed internally and only a trace amount of blood in her stool.
I now give all my geriatric cats the 1/8 teaspoon of coconut oil in each (wet) meal. This has been a godsend for their health and well being.
Replied by Wendy
Ridgecrest
08/17/2013

Replied by Colleen
Denver Colorado
08/23/2013

---
Enema  
Posted by Tanya (Michigantown, Indiana) on 08/03/2011


My cat has a bad pelvic fracture that I didn't know about until one day I took her in and out of surprise it was found, along with a bullet lodged a few inches from her spine. I had found her as a stray and took her in - She walked fine and acted fine. Her doctor informed me her injuries were done on purpose and we were all shocked that she recovered without any medical attention.
She has chronic constipation and the lactulose was not working, she's had several surgeries and it seemed to really effect her, she's an old lady and I seriously got tired of her going through this every month and having all these surgeries to remove it and started thinking it was finally time to let her go. Out of desperation I went to the store and tried one last thing before I took her in which, I was going to do the following day. I bought some Mineral Oil and gave her an enema - it was so huge, there was no way she'd pass it, and you could see it. I've tried to take it out myself, but it was too painful for her. It was horrible and she got to the point, where she would sleep with her rear in the air. I started the enema of mineral oil, the next day looked at her rear it it was gone. I looked in the litter box and there it was. She had passed it during the night. I was so exstatic I couldn't believe it and still to this day I still use the Mineral Oil and it does work. It lubricates them so they can go easily.
BUT, DON'T GIVE IT BY MOUTH, WHEN YOU SQUIRT IT INTO THE MOUTH, THE CAT CAN EASILY ASPIRATE IT AND IT COULD CAUSE LUNG PROBLEMS AND OTHER PROBLEMS. USING AS AN ENEMA DOES WORK.
---
Glycerin and Water Enema  
Posted by Mike (Kentucky) on 08/04/2015


Glycerine works for constipation in my dog.
My 105lb (intact) kuvasz bitch has problems once or twice a month during the summer. I get a 2qt enema bag, add 6-8oz of liquid glycerin and fill with warm water. Insert the hose a bit, and let it flow for a minute then slowly push the hose deeper. The further in you can get it with gentle pressure, the better. Works ever time, usually before she can finish the bag.
Replied by Csareb
Dixie
04/04/2016

---
Goat Milk  
Posted by Anonymous (Usa) on 12/16/2010


Goat milk doesn't seem to cure the constipation, but it keeps her hydrated and somewhat nourished when she wouldn't otherwise eat. Goat milk is easier for people to digest than cow milk, so I tried it with her. She also eats raw chicken liver, especially the blood, when she won't otherwise eat. So if your friend is not eating, maybe try that. You might also smear a little glucosamine paste onto the front foot. Mix some CoQ10 into it maybe, I think somewhere I saw 5mg was appropriate for a small cat, but check for yourself. If she tastes the medicine in her food she won't eat, but if it's smeared onto her paw she will lick it off.
---