Aloe Vera Juice
Posted by Kim (Colorado Springs, Co) on 09/14/2020


My 15-year-old cat was attacked by a mountain lion. And although his head wounds healed quickly and beautifully, his body, which had already had moderate arthritis in his legs and back, did not recover and continued to go dramatically downhill to the point where he was barely eating and drinking, losing massive amounts of weight, vomiting, constipated, all signs of renal failure, thyroid issues, etc. The vet thought the shock and physical trauma of the attack kicked other underlying issues in his body into high gear because he was exhibiting none of these symptoms before, was climbing trees still, jumping up on counters, very active and happy... A little uncomfortable due to his arthritis, but we were managing with cosequin and Fish oil.

I already had him on taste of the wild wet and dry, no grain, organic food beforehand, with a few pills of Cosequin in his food every day, along with fish oil and also some colloidal silver, so he already had a good foundation.

In desperation, after an all night visit to a vet where Smokey was constipated, Dehydrated, in massive pain, muscle spasms in his back, legs, rectum, and barely able to walk due to the constipation and pain, I went to Earth Clinic to look up what I could do for him and found this thread on George's aloe vera juice. First I ordered it from Amazon, and then I called my local natural grocers and asked if they had it. They did, I went and picked it up, and immediately gave my cat 2mL of aloe vera juice via syringe and also put some in his wet food, along with what I normally put in there, and fed it to him. I repeated the process four hours later, and then eight hours later. Then we went to bed.

When I woke up, I Smokey was in a nearby chair, perked up, and immediately came over to be pet!!!
The transformation was dramatic. Smokey is no longer dehydrated, His bones are no longer sticking out, he's walking around much more normally/more normal gait, Appetite back, Seems content/not in acute pain, and in general is behaving much more like the Smokey I knew before the attack. This is after only a half day of treatment. I have already given him his morning dose and he's now sleeping peacefully nearby.

I'm going to the vet later today for a follow-up from this weekend and will discuss with them what I've done. I plan on continuing 3 mL twice a day until he is fully recovered, and then I will continue 2 milliliters twice a day in his wet food for the rest of his life. I also just got him tested on Friday (before the weekend at the vet followed by aloe Vera miracle), for bloodwork/urine/fecal testing, And will have that done again in a month to compare the testing after the aloe vera treatment.

THANK YOU THANK YOU THANK YOU Jesus for answered prayer, and to Earth Clinic providing that answer!!!
---
Aloe Vera Juice
Posted by Rene (Kalispell, Mt) on 01/07/2017


My 4 year old lab x is in renal failure. I started aloe juice and the ammonia smell went away.
---
Aloe Vera Juice
Posted by Harmonica (Northern Illinois, Usa) on 11/24/2014


We took in a stray female 3 years ago. She had been on her own for over a month at least. She had a hernia, was in heat, and on the verge of kidney failure. The vet fixed up what he could and told us that this cat of possibly 1 year old was not going to make it given her high creatin (3.3) and BUN levels. Over the next year, we added water to her food and nursed her back to health and a better creatin level.

A year ago in May, the vet said she was starting to move back up (2.8) and that we would have to put her on special food to prolong her life. She refuses the kidney diet food no matter how I hid around her other food. So I came here and read about the Aloe Vera Inner Filet juice that helped others. I bought the 'Lily of the Desert' brand, made sure it said 'Inner Filet' and started using that instead of water to moisten her food.

December 2013, her creatin moved lower to 2.7. Last May it moved to 2.5. This past weekend, it was 2.1. She is without kidney issues now, uses her litter box regularly, cleans her coat thoroughly, has a good weight, is active. I am very thankful for this site for providing me the clue to help our sweet little kitty live a longer, less painful life!
Replied by Cheekygrrl
(Tucson, Az)
05/05/2017

Replied by Theresa
(Mpls., Mn)
05/08/2017

Replied by April
(Burbank Ca)
05/27/2017

Replied by Theresa
(Mpls., Mn)
05/30/2017

Replied by Sheernirvana
(Illinois)
08/17/2017

---
Aloe Vera Juice
Posted by Rukmini (New Delhi, India) on 04/01/2012

My cat, Chaki, has been diagnosed with CRF. I have been reading about pet remedies on your site. There have been reccomendations for a particular brand of Aloe Vera, which is not available in India. Can I give her a tiny bit of fresh aloe vera pulp from the plant which I have in a pot? I can put it into her food and should camouflage nicely. If so how much of it should I give? Chaki is in CRF but not yet acute. Would be most grateful for some info on this. - Rukmini
Replied by Judy
(Small Town, Nh, Usa)
04/07/2012

Replied by Aida
(Kuala Lumpu, Malaysia)
04/22/2012

Replied by Ajax
(Oklahoma City, Oklahoma)
08/13/2012

Warning

Shay
(South Africa)
07/08/2021

Replied by Snickerdoodle
(Chicago, Il)
01/09/2013

Replied by Monique
(Greenwich, Ct)
01/13/2014

Replied by Theresa
(Mpls., Mn)
01/13/2014

Replied by Theresa
(Mpls., Mn)
10/02/2014

Replied by Joanne
(Victoria, Canada)
05/30/2015

Replied by Sharon
(Northeastern Pa, Usa)
04/28/2016

Replied by Jeb1
(Nyc)
12/15/2016

Replied by Ana B
(Philippines)
10/05/2017

Replied by Christina
(Ks)
02/25/2018

---
Replied by Scott
(Sedona)
06/15/2013

Replied by Deborah
(Chino Valley, Az)
06/16/2013

Replied by Kreg
(North Royalton, Oh, Usa)
06/27/2013

Aloe Vera Juice
Posted by Peggy McAllister (Winston-Salem, North Carolina) on 03/16/2009


ALOE VERA JUICE FOR gastric upset:
My cat was diagnosed last year with chronic renal failure. And one of the most challenging issues has been his vomiting. I have been giving him fluids on a regular basis, but because renal failure affects the acid in his gut, he would go through some periods of serious projectile vomiting. His gut would be gurgling all the time, and for months, I tried using Famotidine from the vet with little success. Then I tried George's Aloe Vera juice (it has no preservatives like benzoic acid which is poisonous to cats)...and this cat who was throwing up at least once a day has not vomited in three weeks! I give him 2-3 ml in the morning and the same dose at night. Of all the Aloe Vera's. George's seems to be the best...no taste (tastes to me like water), and you don't have to refrigerate it. Available at Whole Foods and probably other natural food staores as well.
This cat's health was going downhill fast, and since the vomiting has turned around, he's gaining weight again and seems MUCH happier (who wouldn't?)
I believe this would have greatly helped my other cat who had hyperthyroid and would vomit whenever her stomach was empty.
Replied by Elizabeth
(New York, Ny)
09/14/2009

Replied by Annie
(Baraboo, Wi)
04/12/2010

Replied by Holly
(Decatur, Georgia)
04/27/2010

Replied by Adelynn
(Singapore)
09/23/2010

Replied by Jo
(Mentor, Ohio)
11/21/2010

Replied by Veronica Andino
(Boca Raton, Florida.usa)
10/06/2011

Replied by Jodi
(Bloomingburg, Ny, Usa)
10/23/2011

Replied by Beth
(Brighton, Mi, Usa)
04/29/2012

Replied by Carolyn
(Evergreen, Co)
07/18/2012

Replied by Leah
(Melbourne, Australia)
08/03/2012

Replied by Lanetteh
(Sacramento, Ca, Usa)
03/13/2013

Replied by Ella
(Ben Lomond, Ca)
05/13/2016

Replied by Tracy
(Sc)
07/30/2016

Replied by Kriya
(Vancouver, Bc)
08/28/2016

---
Apple Cider Vinegar
Posted by Jamie (Minneapolis, MN) on 02/24/2019

These are all great comments/advice/info for chronic renal failure. I noticed a lot of the comments were for cats...do you think the same would apply for a dog with advanced kidney failure (ACV,Aloe Vera,etc)? Any other advice? The vet said to put her down but gave her the IV stuff...I have the NON-GMO extra virgin organic coconut oil, dark non-gmo thigh meat, I also heard sodium bicarbonate (Organic)..a bit in water to up the ph also assists with animals that have kidney failure.
---
Apple Cider Vinegar
Posted by Tearosekennedy (Lanarkshire) on 06/21/2017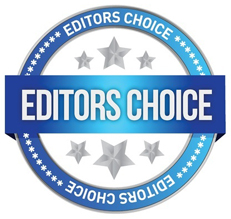 My beautiful cat was saved from almost certain death due to the information on this amazing website.

He had a terrible reaction when the vet put him under to extract blood *(he's part feral, do not mess) and wouldn't eat or drink upon his return from the vet. He would just sit there with his head hanging over his water bowl looking very sorry for himself.

Although I several times contacted the out of hours vet and was told to sit and wait, that he would come round, I panicked at about 10pm that evening as I could tell he had become terribly dehydrated and took him to the pet hospital where he was given an IV and rehydrated.

Home again the next day, he still assumed what they call the "meatloaf" position (when they look like a bunched up chicken, not sure why it's called meatloaf) with his poor wee head hanging over his water bowl but not drinking.

The dehydration had given his kidneys a boot in the balls and now he was very sick, I could tell he might not actually live much longer considering his age. I took to Earth Clinic, which deserves awards handed out from God's Angels and found a popular remedy of administering diluted Organic Apple Cider Vinegar (with the 'mother') to my friend to make him start drinking.

Luckily I had some in the cupboard, along with a plastic syringe thing in my kitchen draw. I diluted about 1ml ACV with 2mls of water and snuck up on him with a towel and the syringe, apologising all the time and making calming noises and telling him this would make him better. I was a bit cynical but desperate.

Although gentle, I firmly swaddled him in the large towel up to his chest - those claws are huge - then opened his wee mouth and squirted the liquid *across* his tongue, entering from the *side* of his mouth. I hoped this would prevent choking and thank God it did.

I watched him mournfully for the next 20 minutes until he again sat at his nice fresh waiting water bowl, head hanging down, bunched like a chicken. Not two minutes after this, he put his nose down and began to lap. 20 minutes!

I continued with the administration for the next few days, in all I felt he needed a shot of AVC four times, following which he was drinking of his own accord. Thank you, EarthClinic and all those who come back to say if something has worked or not. My furry friend is alive today because of it.

They should pass this info on at the vets when they suspect a cat is having kidney failure - how many people have lost their furbabies because of the "no advising anything but chemicals" protocol.

Now I'm having to deal with his kidney failure due to his over-anesthetisation but that is another story. It has been nearly a year since the incident and he's doing well.

Kindest regards,
Tearosekennedy
---
Apple Cider Vinegar
Posted by Linda (Browns Mills, NJ, USA) on 01/17/2009


Thank you all for sharing your positive experiences with ACV and cats. My 23 year old cat was diagnosed with renal (kidney) failure & the vet wanted to put him on KD cat food & medication, or put him to sleep. I decided to try the AVC by 1st rubbing some on the back of his neck & then adding 1/4 tsp. to his 1 cup of daily water. Within 4 hours he went from not eating,drinking or urinating to doing all of the above! My prayers were answered!
Replied by Linda
(Vancouver, Wa)
12/13/2011

Replied by Ryan
(Kuala Lumpur, Selangor)
08/13/2012

Replied by Aida
(Kuala Lumpur, Malaysia)
08/19/2012

Replied by Anne
(Chicago, Il)
11/06/2012

Replied by Dsup
(South Carolina)
01/11/2014

Replied by Theresa
(Mpls., Mn)
01/12/2014

Replied by Renee
(Vader Washington)
05/05/2016

Replied by Deniz
(Turkey)
12/13/2016

---
Apple Cider Vinegar
Posted by Helen (Altamont , NY USA) on 04/08/2007

I am writing to say, i well know the benefits of acv. i am now trying it on my cat, who, unfortunately is the victim of this latest scandalous bout with tainted cat food. i notice him being a bit lethargic during the fall, but assumed it was the winter hibernation mode setting in. i stumbled upon an old empty can of iams cat food that my puppy had hidden, and low and behold, it had the bad magic numbers on it. i took my 11 year old cat for blood work, will get the results tomorrow. my nephew, a cat man, was checking my cat over, and found his liver to be so tender, that my regularly calm cat bit him a bit. i have started my taz on acv, a bit on the lips, a bit in his water, and used an eye dropper full of diluted acv. i am going to watch him for a week, and request a retest. i am so afraid to let the vet give him drugs. i read where the drugs had cured a few animals problems with the liver, but caused problems with the stomach. so, here goes..will write back in a week or so..here is hoping.
Replied by Helen
(Altamont, NY)
09/21/2007

Replied by Tracy
(Fort Belvir, VA)
05/26/2008

Replied by Tracy
(Fort Nelson, Bc, Canada)
02/03/2013

---
Apple Cider Vinegar, Aloe Juice
Posted by Kreg (North Royalton, Ohio) on 06/25/2013

My girlfriend's cat has kidney failure and I saw that ACV and or aloe juice can help. Her cat is already taking Aluminum hydroxide, would it harm the cat if we gave him ACV or the aloe juice while still taking the Aluminum hydroxide? Thank you.
---
Apple Cider Vinegar, DMSO
Posted by Susan (Oshkosh, Wi) on 12/22/2009

Hi-diddly. My cat-companion Job was diagnosed about a month ago with CRF. He was already on a raw diet and I never would have known except he started having "dizzy kitty"episodes. This is titled Idiopathic Vestibular Brain Disorder. In human lingo, micro strokes in his balance center. Can't help but wonder if came about from him being chronically dehydrated! So off I went into investigation mode. Job is on the classic kidney diet of low protein/dense carbs/low phosphorus. Kidney-wise, he is not drinking all the time and urinates "normal" amounts. Still struggling with the upset tummy (already onACV, maybe needs more) and joint pain (uric acid crystals?). Ironically,when he had his last dizzy spell, I was desperate to shorten the duration and swabbed his ears with DMSO and started putting it in his food. Much shorter duration, and less fried nerves for me! What do you all think? Possible increase joint pain because the DMSO is dissolviing the crystals?
Job and I would like any input anybody would share. To all, hang in there. Everyone who reads your posts, sends you support!!!
---
Avoid Flea Control Medications
Posted by Georgia (Verona, Va) on 01/13/2013

In August my little dog Sassy, part pom - part shiz zu - started throwing up and becoming weaker and weaker. I took her to the emergency vet on an early Sunday morning thinking I was loosing her. It turned out she was dehydrated and her blood enzymes were elevated three times the normal range which indicated her liver was compromised. Thus began many visits to the vet and various tests including an ultrasound. She actually started to rally and it looked as though we had turned the corner UNTIL the technian at the vet hospital gave her a dose of Capstar, a temporary flea control, as Sassy had fleas when I took her there for the ultrasound and that was their policy. When I found that out I almost lost it. WHAT? You did what? I could have screamed. Sassy's liver had been poisoned by flea products and looking back over the years I can see this was a progressive problem. I did notice that every time I would put the various products - Advantagx, Frontline... whatever - on her neck she would have a bout of just not feeling well and sometimes she would throw up but she would rally around after a day or two. Even when I took her to the groomer the next couple of days she always seemed off.... Now I realize it was because the groomer always bathed her with a flea shampoo. But this time I guess she was just too old to fight the poisons or it had accumulated over time in her liver. I had been arguing with three different vets that this was the problem but they kept insisting that there wasn't enough poison in the treatments to cause this, my vet even gave me flea control shampoo to control the fleas! Well, the Capstar incident proved my point and she started to really go down hill after that and the enzyme levels grew higher and higher. Her eyes and skin turned mustard yellow and the vet called me on Sept. 26th saying she wouldn't make it and to come and get her The vet suggested I take her to the veternairy college in Blacksburg but I had already spent $1200.00 and with just losing my job it just wasn't financially possible to continue. So..... the battle was on.
LOTS of prayer, heavy doses of milk thistle daily and a regimen of syringes of cottage cheese emulsified with cold pressed flaxseed oil (if you know someone battling cancer... And they weren't sure if this wasn't what was really wrong with Sassy.... check out the Budwig Protocol on the internet for how to do the cottage cheese/flaxseed... thousands of people have been helped with this procedure) Many days that's all I could get down her. She still has no appetite and has lost about 4 lbs.... On a sixteen pound dog that is very traumatic. BUT, she's still with me, still mobile, and the other day she actually brought a toy to me to play with her. I give God the praise... He is concerned with what concerns me.
After it was all said and done the vet did admit they had one other incident where they had lost a dog due to flea control products - it's all over the internet if they would bother to look!!! He called me several times afterwards checking to see if she was still alive... I'm looking forward to taking her in there when she regains some of her weight and energy. Anyway, I think Sassy is just one of those dogs that can't tolerate those products. Most animals seem to do fine; however, please know that those products are poison and do accumulate in the liver just like in humans when we drink sodas laced with artificial sweeteners or eat fast food - I'll leave that soap box alone for now.
So, my advice would be to put your animal on milk thistle if you use flea products in the summer..... It's not expensive and might save it's life.
As for fleas..... I don't know the answer. They seem to be a bigger problem each year and I certainly won't be using anymore flea control products. Sassy is highly allergic to them and just one flea will cause her to scratch and bite her skin and be in agony. The vet said to continue bathing her in Dawn dishwashing liquid to keep them down. It's now been 5 months and so far she's beaten the odds - I ask that you continue to agree with me in prayer that she will be granted a few more healthy "doggie" years, for my sake if not for hers.
Update: Sassy urine has turned dark orange. I went online and discovered it's probably due to kidney failure.... I decided to check EarthClinic and discovered dandelion root, aloe vera and ACV. I already had DE on hand for battling fleas but didn't occur to me to use that for detox so now I'm doing a regime of ACV, DE mixed in about an ounce of water and a little honey to help mask the vinegar... I'm doing that every 2 hrs with a syringe plus I give her a syringe of "green juice" that has all sorts of veggies, herbs and of course barley grass and continuing the cottage cheese/flaxseed oil. Will let you know, please pray, it's been a major battle. She's so skinny now she walked out of her harness that use to fit snug. If I thought she was in alot of pain I'd give up.... But not yet!!!!!!
Replied by Renee G.
(Vader, Washington)
05/05/2016

Replied by Anon
(Anon)
11/15/2017

---
Black Seed Oil, ACV
Posted by Linda (London) on 02/07/2017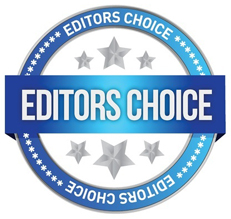 Hi.....My cat, Merlin is 16 and has kidney disease. I have been giving him a small squirt of black seed oil in a pipette every morning for the past 2 - 3 months when I take some myself. He immediately stopped vomiting and smelling slightly rancid. I combined that with a tiny amount of ACV in his drinking water each day and nearly all of the symptoms now have disappeared.
---
Calcitriol, Raw Beef, Supplements
Posted by Marie (Washington) on 05/07/2017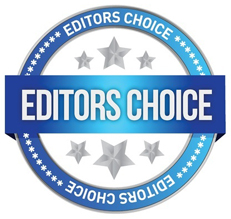 I would like to offer my personal experience with feline kidney failure. About 4 months ago, Emma, my 15 year old cat had a swelling on one side of her nose. The vet examined her and her blood work came back showing the beginning stages of kidney failure. The dental was still possible, and she did have to have one upper canine removed. I did give her some ringers lactate sub q fluids for a week. I noticed she was not eating enough so I started giving her raw beef that I ground up with some extra fat and blood ;about a 2 inch square, to which I added organic eggshell 1/16 tsp powdered, the same amount of nutritional yeast, and a few grains of l lysine. This is I feed her twice a day. She is gaining weight. From 5 to 6 pounds now. She is a petite kitty. She has recently began to play again. She initiates i .That tells me much, and that she is feeling much better.
The most important key however is the use of calcitriol. Kidney failure in any person or animal reduces the ability of vitamin D to be used. This is vital to ensure proper function of everything. I give her .12 ml by mouth every 5th day. I have to say in all the pets I have seen with kidney failure, this supplement, by prescription, is effective. I have tried ALL types of methods to save my pets, and they all have some mild effectiveness, but this actually works. This comes from a special compounding pharmacy. A 15 ml bottle is about $70., and will last a very long time, over 6 months for sure. I only wish I had discovered this sooner. Your vet may not have experience with this so you can look it up for human use to show effectiveness and necessity as all kidney failure shares this processing of Vit D. I know for sure that diet matters. Giving carbs to carnivores promotes high blood sugars therefore defeating the purpose of helping the kidneys. Raw protein in proportion with raw eggshell calcium, which serves to bind phosphates properly restores the correct nutritional balance to the system. Balance is the key.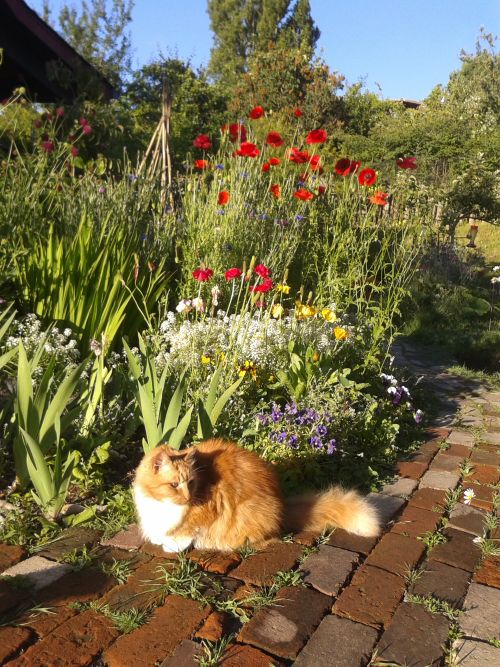 ---
Chlorophyll
Posted by Anonymous (Somewhere, Usa) on 08/19/2010


My baby is a 14 year old mix breed cat. The vet said a few months ago she had kidney failure, gave her special food and didn't know how long she'd last. I put her on a different grain-free food and forced liquids into her. She recovered quickly, but her eyes have been red and she gets that black gunk in the inner corners. After some experimentation it appears that chlorophyll capsules dumped into wet grain-free cat food with extra water added, goat milk, and a raw chicken liver every few days are doing her very well. The liver seems to be helping the eyes the most. Possibly she's anemic. Each item is given on alternate days, and she has free access to grain-free dry food and water. She used to sit next to the water dish with her chin over it, sipping now and then. She doesn't do that anymore. She's a bit wobbly on her hind legs. I'm going to try adding basil to the food and giving the milk with it. She was severely constipated a few weeks ago which hairball remedy did not help, but Miralax cleared. I didn't have to take her to the vet for it. I'd like to give her digestive enzymes to see if it helps. I also minced up dandelion leaves into her wet food for a few days. She liked that. I cut the stems out of the leaves at first.
Replied by Marilyn
(Pa)
11/10/2014

---