50 User Reviews
Posted by Ron (Arlington, Tx) on 05/20/2018


I cured my grover's 100% by eating fresh chopped cilantro in my salads for just a week. I still eat a little in some of my salads, just in case.
Replied by Carole
(Delray Beach, FL)
02/05/2022

---
Cilantro
Posted by James (Co) on 04/28/2018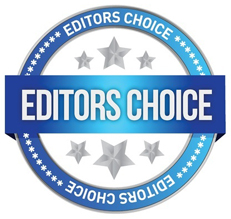 40 years with severe Grovers. It never goes away. I have over 1,000 red dots on my trunk at all times. I do everything to keep cool and wear mostly cotton clothing at all times. I was prescribed time release Doxycycline and prescription strength cortisone cream. I went to war on this. It won. Note my skin has never been clear ...ever. If anyone sees my skin they immediately and ask if I have a rash? It pretty much stayed on high alert for 40 years. I can not wear fleece and forget wool. My dermatologist says its the worst case he has ever seen. Note it has never gone away. I live in a very dry cold climate. Cortisone creams started to fail this year.

After two months since the doctor prescribed failed treatment, I saw this post on cilantro. I love cilantro. I put an entire bunch into my eggs. I once had two brunches juiced with other vegetables at a juice bar. Been doing this for 14 days. I eat at least one bunch a day.

It has cleared up about 75%. I do not itch. The red spots are going away. It is working! My wife felt my skin and could not believe what cilantro is doing to this disease. She is an RN. My father a Pathologist MD and confirmed my biopsy as Grovers twice. Even if it stays at 75% cure I will be happy. I have never been able to calm it down like this before? I think the red dots are scaring at this point and will heal. If I see it go back to a full blown Grovers outbreak while eating cilantro I will post it. But for me this has been the best thing for treatment. It is not a gasp of hope...it is working.

If you have Grovers pay attention to this post. Cilantro costs $.79 cents. Try it... can't hurt and for sure no hidden snake oil cure being sold here.
Replied by
Teena
(Melbourne, Australia)
05/01/2018
235 posts
Replied by James
(Co)
05/03/2018

Replied by Kelli
(Durand Wi)
05/17/2018

Replied by Sonja
(New Zealand)
06/13/2018

Replied by Jim
(Mission Viejo, Ca.)
07/08/2018

Replied by Mike
(Md)
07/13/2018

Replied by Chelc
(Usa)
09/17/2018

---
Cilantro
Posted by Rich (Barrington, Il) on 03/14/2018


Hey Sarah and Robert (posts below):
You have found the cure for Grover's Disease. Your insight into using Cilantro is absolutely the cure for Grovers. I have suffered from Grovers for a number of years, especially when I have returned north from Florida to the cold country of Illinois. I took half a bunch of Cilantro and made an 4 egg omelette rather than eat rabbit food directly. In two days my Grovers has cleared up except for the scaring I have had over the years. I took a second bunch the second day and the third just for insurance.
We have to get this info out to the pubic and remove all the hacks with their BS products off the market that don't work. Maybe a website as a foundation for Grovers and charge a small fee to cover the cost of the site. I know I will tell my Dermatologist to spread the word. I can't thank you two enough for your posts.
Rich
Replied by Jim C
(Santa Rosa, Ca)
03/16/2018

Replied by Sara
(Lake Villa, Il)
03/26/2018

Sarah
(New England)
04/19/2018

Replied by Josephine
(Newburgh)
04/10/2018

Replied by Okiedoak
(Beechgrove , Tn.)
04/12/2018

Replied by Nicky
(Bournemouth)
04/14/2018

Replied by Sarah
(New England)
04/19/2018

Replied by Jessica
(Mississippi)
04/20/2018

Replied by Lynn
(Australia)
04/21/2018

Replied by
Teena
(Melbourne, Australia)
04/22/2018
235 posts
---
Cilantro
Posted by Sarah (New Englnad) on 02/24/2018


Hey everyone, please please read this..... I suffered with Grovers for over 25 years and was diagnosed many years ago. I tried everything! At least I thought I did, including eliminating just about everything imaginable from my diet for long periods of time including gluten, all processed foods, and alcohol. I tried vitamin D, coconut oil, steroids, every lotion ever made...some helped a bit but nothing cured my Grovers. My Dermatologist who I see every 4 months was zero help all these years, simply prescribing a steroid that didn't work. The only silver lining was with the strict diet I became very lean. I had a horrible flair up this January (always worse in the winter, right) and when just about all hope was lost I found this thread on cilantro for grovers.
So off to the store I went and bought one bunch of fresh cilantro. I passed by it a thousand times at the grocery store and this magical leafy green never made it into my carriage. It comes tied and is about a quarter size round at the stems. I ate half a bunch a day and within 2 days I was 50% clear and in 4 days the Grovers was basically gone.
The only thing remaining were the scars from some of the real bad spots that I had for years that have now healed. I didn't dare post anything because I thought this was just to good to be true. So now its been 4 weeks and my skin feels amazing (and so do my nails which is another bonus! ) All this time I thought I had to eliminate something from my diet, but what I needed was to detox with the right food. From what I have read cilantro is a natural form of chelation, another word I learned from countless hours of searching for a cure. Maybe I had heavy metals that were at the root of this evil for years. So thanks for listening and mostly thank you to Robert from Phoenix who took the time to comment and write about cilantro.
One other note is the day I started on the cilantro I also bought a sheer Zinc (25%) sunscreen. I was amazed at how well it stopped the itch and this may have helped speed the cure as well, but no doubt the cilantro was the key! I wish all of you suffering the best of luck in finding something that cures you!
Replied by
Dinah
(Bribie Island, Qld)
04/24/2018
1 posts
Replied by Dan
(Cheriton, Va)
04/27/2018

Replied by Debi Brett
(Los Angeles)
05/09/2018

---
Cilantro
Posted by Robert (Phoenix, Arizona) on 11/27/2016


Eating about half a "bunch" of cilantro for three days straight cured my Grover's disease--completely.
Before I knew about cilantro, I controlled the itching by cloning a product from France (Aloplastine) by making a paste of Glycerol 20%; Talc Purified 25%; Zinc Oxide 25%.
Replied by Michael
(Fort Worth, Tx)
06/07/2017

Replied by Laurie
(Indiana)
09/04/2017

Replied by Tammy
(Valparaiso, In)
02/05/2018

Replied by Robyn
(Australia)
02/14/2018

Replied by Lynn
(Australia)
03/01/2018

Replied by Cindy L
(Marietta, Ga)
03/23/2018

Karen
(South Dakota)
04/03/2021

Replied by Ildiko
(Sd)
03/28/2018

---