Garlic
Posted by Shelli (Silicon Valley, Ca) on 11/14/2014

★★★★★
When this bump appeared on my upper left lid my doctor told me it was called a xanthelasma. She gave me a referral to a dermatologist to have it removed. I did some research on the internet and almost everyone who has had them removed surgically said they reappeared. With this discovery and two kids in college I was unable financially to take a chance on an expensive treatment that would only be a temporary solution. I am usually one to take a more holistic approach to problems such as this, so I continued my search. I found a product on the internet called Naturalis Xanthelasma Treatment. I ordered it and followed the directions to a T, but it did not work for me. As I read the directions for another product that I found online it said that you needed to scratch the xanthelasma before applying their product. I did not want to buy the product so I decided to try the scratching method and then apply the Naturalis. It did not work. I gave up and left it alone for months. Then it started to get bigger so I went back online and found this site. I didn't have castor oil and I was anxious to get started with something so I tried the garlic method.
At first I tried crushing the garlic like I read in a previous post on this site. Because my xan was on my upper lid the garlic oil was running in my eye, so I had to come up with a different method of applying it. Here is what I did and my results - I took an unpeeled clove of garlic and sliced one end off. I made little slices in the exposed end of the garlic to get the juices flowing. Then I held the exposed end of the garlic on my xan for 10 minutes. Yes it burned, but I did not find it intolerable. When I was done I cut the end that was pressed to my skin off of the garlic and put the remaining part of the garlic in a small container and put it in the refrigerator. I used this same clove of garlic for my follow up applications. Again making small slices to get the juices going. I liked this method because I was not getting garlic all over my fingers as I applied it to my xan. You can do several applications a day. I only did one. After my daily application I let the garlic juices sit on my skin for a little while, then I rinsed it off my eye. I did not put anything on it. I wanted it to dry out as quickly as possible. The next morning my xan was extremely swollen. I put some coconut oil on my eye to take away some of the redness. I repeated this process for 3 nights until my skin was really dry and scabbing. Then I stopped applying the garlic and let the scab continue to dry and flake off. I did use coconut oil to moisturize it each night. I think that helped the dry skin to come of quicker. After about a week all the skin had flaked off and the xan was considerably smaller. So I repeated the process. I have repeated this process three times and my xan is so small now. I am going to do it again and I think this should be my last time. Note that when you repeat the process you may not need to do it for 3 nights. After the first time, I only needed to apply the garlic for 1 night.
I do like what I read about the Castor Oil and what it does for your eyelashes. So I am going to start applying it all around my eyes before I go to bed. I hope this will restore my, once lush, eyelashes and maybe it will prevent my xan from coming back. Good luck.
Replied by Diamond
(Ma.)
11/15/2014

Replied by Kim
(West Memphis Ar.)
05/15/2015

Replied by Darla
(Dallas, Tx)
08/08/2015
★★★☆☆
Worked Temporarily
WORKED TEMPORARILY
Replied by Lata
(Bangalore)
08/31/2015
★★★★★
Replied by Bessie
(New York)
03/01/2023

---
Garlic
Posted by Melissa D. (Berlin, Wi) on 01/17/2014

Garlic for Xanthoma: I started developing a small yellow deposit under my right eye years ago. It started to spread last year. I herniated a disc in my back and I was taking alot of medications. I had blood work done and it was not cholesterol. My belief it was all of the over the counter pain meds I was taking as well as the prescription ones. My doctor didn't give me alot of narcotics, but I was on a nerve blocker. To make a long story short I'm now using the garlic and I'm on day two. It burns like hell, but if you live in a cold climate like I do it helps to go outside in the cold. Your eyes don't water and it cuts the smell. I learned this trick from working at a resturant in high school. When we would cut onions and we would start to cry we would run into the walk in freezer. It works with garlic too. So you Canada chicks have it made and you in the south will have to open a freezer door to get relief. I'll keep you all posted on my progress. Its looking pretty ugly now but I'm hoping to get rid of this once and for all!
Replied by Melissa D.
(Berlin, Wi)
01/29/2014
★★★★★
Replied by Jas
(India)
03/06/2014

Replied by Suzanne
(Fort Wayne, Indiana)
03/08/2014

G B
(Wisconsin)
09/14/2020

Replied by Jas
(India)
03/08/2014

Replied by Mmsg
(Somewhere, Europe)
03/09/2014

Replied by Jas
(India)
03/09/2014

Replied by Mmsg
(Somewhere, Europe)
03/10/2014

Replied by Jas
(India)
03/13/2014

Replied by Mandyuk
(Midlands, Uk)
05/27/2014

Replied by Lisa
(Ny)
07/21/2015

Replied by Lisa
(Massachusetts)
08/13/2015

Replied by Cindy
(Hong Kong)
06/19/2016
★★★★★
---
Garlic
Posted by Lisa (Dallas, Tx) on 05/18/2013

I noticed that I had this lump under my eye, several months ago. It seemed to be getting bigger. I tried covering it with makeup, but you can still see the lump. I went online searching for what it was and found this forum. I want to try it, but have things to do the next week, where I will have to see a lot of people I know. I want to wait until I have time to heal before I try it. I have garlic oil capsules. They are for healthy heart. I will try them first to see how it works and if not I will try the fresh garlic. BTW I had my gallbladder out about 25 years ago. I'm 51 now.
Last night, before I saw this forum, I had an idea to use apple cider vinegar. I didn't know what it was and thought it might be calcium. Vinegar disolves calcium. I mixed 1/2 a cap of the vinegar with 1/2 a cap of water. Then I mixed in some corn starch, to thicken it. I put it on the spot under my eye. It stung and made my eyes water. I left it on for 15 minutes. The spot was a bit smaller and the bags under my eye were not as puffy. So, I think I will keep doing that until I can do the full garlic treatment.
Thank you all for telling us about your experiences. It is very nice to know that I can make this ugly thing go away.
I also had an idea. Maybe taking garlic oil caps can keep them from coming back, as it lowers cholesterol.
I will post again after I have tried that garlic.
Good luck to everyone! This is life changing.
Replied by Carolynb
(Adelaide, Sa)
05/29/2013

Replied by Angela
(London)
01/04/2014

Replied by Garlicfan
(British Columbia)
03/17/2014
★★★★★
---
Garlic
Posted by Carolynb (Adelaide, Sa) on 03/15/2013

★★★★★
I have been reading with much interest about removing Xanthalasmas. I had mine removed last year with laser but they came back 8 months later but not in the lasered area. They grew around the area that had been lasered. So I tried the garic and the pain was too much. I left it for a month and decided to use a baby's teething gel. I used a cotton bud to apply the Bonjela to my eyelid, wiped off the excess and applied the garlic for 8 minutes. This really helped with the pain. I cut the root end off a garlic clove the same size as the Xantha and pricked the cut end with the point of a knife to encourage the garlic juice and then held it on the Xantha for as long as I could. I did this twice a day until I could see that the skin was broken and weeping. It formed a scab, which I picked as it was annoying. Now, 8 days later the scab is very small and there is no sign of the ugly yellow Xanthalasma which was growing down to the inside corner of my eye. It is interesting to note that the Xanthalasmas appeared after two very stressful times in my life and my Dr thinks they are related. So no more stress and hopefully they won't come back :))
Replied by Dyna
(England, Uk)
03/29/2013

---
Garlic
Posted by Shweta (Muzaffarpur, India) on 05/25/2012

★★★☆☆
Better But With Side Effects
BETTER BUT WITH SIDE EFFECTS
i tried garlic process to remove my fatty on eyelid. It totally remove my fatty deposits but it leaves spots in little whitish color. Is this disappear after some days or not? I want more satisfied. please suggest what can I do to vanish my spot.
Replied by Lijana
(Dublin)
07/14/2012

Replied by D
(Dallas, Tx)
08/25/2012
★★★★★
Replied by Thenaturalway
(Holmen, Wi, Usa)
11/30/2012
★★★★★
Replied by Taria
(Nauvoo, Illinois)
12/19/2012

Replied by Cindy
(Phoenix)
05/09/2015
★★★★★
Replied by Cindy
(Phoenix)
05/09/2015
★★★★★
Replied by Ann
(Pa)
06/01/2023

---
Garlic
Posted by Michigirl (Clinton Twp, Michigan) on 05/24/2012

I too am suffering from xanthomas, it started years ago. I thought it was dry patchy skin at first. Went to the dr and she would just give me topical cream for it. I had a friend studying skin care who helped me figure out what I may have went to a new dr, and the first thing he said to me was you have high cholesterol... Do you know how I know and I said cuz of the xanthromas. He told me the only way to get rid of them is cosmetic surg and I do not have the time or money especially if it doesnt work!!
I am very excited and scared to try the garlic my sister is getting married in 4 months and want them gone, Im affraid they will get worse if I try this. Has anyone had any issues with them getting worse?? Please everyone keep in mind that this is a very dangerous thing we have and you need to make sure you are being treated for the condition as well as trying to get these things to disapear!!
Replied by Vida
(India)
11/28/2014
★★★☆☆
Worked Temporarily
WORKED TEMPORARILY
---
Garlic
Posted by D.G Douglas (Long Beach, California, USA) on 11/07/2008

★★★★★
For years I've had Xanthelasmas (fatty deposits) around the orbit of my eye. I've had them surgically removed several years ago but they soon returned. After reading of the many healing uses for garlic, I decided to give it a try. I cut medium sized cloves in half and applied the juice to the deposit. I would hold the clove on the affected area for 10-15 minutes using slight pressure. After about 5 minutes, I could feel a slight burn. I continued this regiment for 3 days. After each treatment the size of the deposit was reduced and finally dried up after 3 treatments. It appeared to draw the fat to the surface which I removed with tweezers on the 3rd day. Presently I'm continuing this process on the other deposits. I've found fresh oily garlic when cut works best. I'm quite happy with the results. It also provided relief from the pain and swelling. Thank you for clinic and my oppurtunity to contribute.
Replied by Marty
(Nashville, Tennessee -- Music City, USA)
04/20/2009

Replied by Dee
(Dallas, Tx)
06/22/2010

Replied by Rupesh
(Bangalore, India)
11/04/2010

Replied by Deli
(Nashville, Tn)
11/13/2010

Replied by Georgiagirl
(Atlanta, Ga, Usa)
11/16/2010

Replied by Debbie
(Atlanta, Ga)
11/21/2010

Replied by Sam
(London, Uk)
11/28/2010

Replied by Dd
(Lewisville, Tx)
01/23/2011
★★★★★
Replied by Claire
(Clermont-ferrand, France)
03/08/2011
★★★★★
Replied by Francisca
(Michelbach-le-bas, Alsace, France)
03/08/2011

Replied by Debi P
(Salt Lake City, Ut, Usa)
07/21/2011

Replied by Sherry
(Fullerton, California)
07/24/2011

Replied by Debi P
(Salt Lake City, Ut, Usa)
07/28/2011
★☆☆☆☆
Replied by Crwh98
(Baltimore, Md)
08/26/2011

Replied by Mygammie
(Albany, United States)
09/04/2011
★☆☆☆☆
Replied by Bky
(Ky)
10/06/2011
★☆☆☆☆
Replied by Miranda
(Bern, Switzerland)
10/07/2011

Replied by Jemmi
(Mechanicsville, Maryland)
10/08/2011
★★★☆☆
Better But With Side Effects
BETTER BUT WITH SIDE EFFECTS
Replied by Jol
(Prince George, Bc, Canada)
10/23/2011

Replied by Cured
(New Delhi, India)
12/26/2011
★★★★★
Replied by Sawilson
(Knoxville, Tennessee, Usa)
01/20/2012

Replied by Sawilson
(Knoxville, Tennessee, Usa)
01/21/2012

Replied by Rebecca
(Newcastle, Australia Nsw)
02/19/2012
★★★★★
Replied by Mario
(London, United Kingdom)
03/20/2012

Replied by Caroline
(Winnipeg, Manitoba, Canada)
04/19/2012

Replied by Cristina
(Sydney, Australia)
05/01/2012
★★★★★
Ch
(Cleveland)
02/21/2016

Replied by Mario
(London, United Kingdom)
05/04/2012

Replied by Zanthelasmasuffer
(Phoenix, Arizona)
05/20/2012

Replied by D
(Dallas, Tx)
08/25/2012

Replied by
Lisa
(Los Angeles, Ca)
08/25/2012
33 posts
Replied by Zach
(Jersey City, Nj)
09/13/2012

Replied by Momma
(Winnipeg, Manitoba, Canada)
09/25/2012
★★★★★
Replied by Bindi
(Queensland, Australia)
09/27/2012

Replied by Sb
(Cardiff, Uk)
10/08/2012
★★★★★
Replied by Thenaturalway
(Holmen, Wi, USA)
12/09/2012
★★★★★
Replied by Cheshm
(Potomac/Maryland, U.S.)
12/23/2012

Replied by Rani
(Delhi, India)
02/14/2013

Replied by Rani
(Delhi, India)
03/07/2013
★★★★☆
Replied by Agl
(Newport, Uk)
03/19/2013

Replied by Jeff
(Redondo Beach, California)
03/31/2013

Replied by Dee
(Dallas, Texas)
04/04/2013

Replied by Lisa
(Dallas, Tx)
05/30/2013

Replied by Lisa In Texas
(Dallas, Tx)
06/09/2013

Replied by Bon
(Manchester Uk)
08/27/2013

Replied by Anna
(Bonne Terre Missouri)
09/09/2013

Replied by Pooja
(Delhi)
12/20/2013
★★★★☆
Replied by Lucy
(Canaga)
03/04/2014
★★★★★
Replied by Geeta
(India)
03/23/2014

Replied by Uma
(India)
08/23/2014

Replied by
Sp
(New Jersey, US)
08/23/2014
32 posts
Replied by Allie
(Nashville)
01/19/2015

Replied by Shane
(Ohio)
05/12/2015

Replied by Dorothy
(New Zealand)
05/31/2015

Replied by Kelly
(New Zealand)
06/01/2015

Replied by Anita
(Bundaberg)
06/24/2015

Replied by Lina
(France)
10/11/2015

Replied by Valrose
(Southern California)
04/09/2016

Replied by Mary
(North California)
09/12/2016

---
Garlic and Castor Oil
Posted by Holly G. (Portland, Me) on 02/20/2018

★★★★☆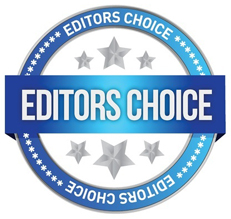 I just finished treating a xanthoma with garlic (followed by castor oil) and I can't believe the results! I have never written an online review for something like this but had to share this with others suffering with xanthelasma. There is hope of improvement!
My history: two yellow spots appeared under my eyes in the corners after I had my children, when I was about 29. I asked a dermatologist friend, and he thought it was related to cholesterol ( I do have a heriditary high LDL). One eventually went away, and one hung around, and through the years became more yellow and more raised. Friends started pointing it out. I hadn't done any research on it- my mistake- and I let a dermatologist cauterize the xanthoma- WHICH WAS A BIG MISTAKE. It went away for a couple weeks, but came back and within two months and it was TWICE AS LARGE and now had an ugly white scar in the middle where she had treated it and it had scarred over- Ugh! It wasn't "huge"- maybe a cm across- but was very yellow and I have an olive complexion so it really stood out. A year later I was referred to a plastic surgeon who specialized in removing things in the eye area. She did NOT RECOMMEND SURGERY as she said it would most likely come back and maybe bigger, there would be scarring, she did not think it would be an improvement. I appreciated her honesty greatly, but left feeling very discouraged.
A few more months went by, and another xanthoma started showing on the other eye! I panicked and started googling: I had kind of gotten zen about the first, but the thought of it spreading made me extremely self conscious and paranoid almost. I worked hard at reminding myself daily that I was in good health and so many people are suffering with illness and in the grand scheme of the Universe this wasn't a big deal, but it was bothering me more and more. So glad I came across this website, and to the others who shared their stories!
I used fresh garlic applied directly to the spot for 5-10 minutes a day. It burned more and more as the days went on (the whole process took about 10-12 days), and the skin around it turned purple. At one point it was open and weeping and I panicked if I was really doing some damage- I WASN'T- PRESS ON if you are at this point! It will look really bad and maybe swollen, etc for a few days, but it will go away! I treated the area with castor oil overnight too at this stage, and am still doing that every night.
The Results: The xanthoma is still there, but it is about half the size, not raised, and it is NOT YELLOW which is the huge thing in terms of how much it stands out. I am thrilled! It had been there for 10 years, and I can't believe it has changed this much! I feel like if I had been more aggressive with treating it a little longer, it could have completely disappeared. I may go for round two, but want to take a break of the scabbing and stuff and just want to enjoy the fact my face looks better for a while. I am going to keep using the castor oil and hope it continues to fade, and that no new growth pops up, fingers crossed.
GOOD LUCK to ALL! THERE IS HOPE!
---
Wart Remover, Castor Oil
Posted by Carole (Maryland) on 10/25/2015

★★★★★
Here goes. I had xanthelasmas on both eyelids and below eyes. They are all gone. First I bought wart remover 19% salicylic acid content and applied to xanthelasmas once a day until a fluid came out. It does sting for a few minutes and it took 3 to 4 days. It will swell up a little. I then pressed gently on the sac until there wasn't any fluid coming out. Scabbed over and then every evening I apply castor oil. I will continue the castor oil forever.
Replied by Julie
(Spokane)
02/19/2016

---