Magnesium
Posted by Medsec (Cincinnati) on 01/21/2015


I've had quite good success with magnesium oil for both the carpal tunnel and trigger finger, not immediate, but after several weeks. Still have numbness in the trigger finger (thumb).
---
Magnesium
Posted by Toourlady89 (Ca, Usa) on 10/03/2013


To go back to the Magnesium suggestion: There are many forms of Magnesium.
Magnesium Oil or Mg Chloride Spray would be the better form of Magnesium for trigger finger. Apply it on to both hands as often as you can. Mg oil will have faster results thru the skin and then to the capillaries and relax the finger.
On the other hand, trigger finger could be a symptom of lack of Mg. Most of the population is unaware that most of us - 80% to 90% have Mg deficiency due to the quality of food that is available at the stores. Lack of it causes hundreds of symptoms, trigger finger being one of them.
Chelated Mg Glycinate, is a form that is best absorbed orally and will not have the undesired laxative effect .
Note that the Mg most available at the stores is Mg Oxide avoid this kind as this is a laxative. Mg Glycinate should be at health food stores and or online.
Replied by Dave
(Fountain Inn, Sc)
10/04/2013

Replied by Mike
(Denver, Colorado)
10/04/2013

---
MSM, Collagen, and PABA
Posted by Hound (California) on 04/03/2018


1 teaspoon MSM crystals, mixed in 2 or 3 ounces of water, 1 UC-II (standardized chicken cartilage - providing undenatured type II collagen - 10 mg). (take on an empty stomach), and 6-500 mg capsules of PABA. My thumb was frozen and useless.
---
Noni Juice
Posted by Joyce (South Carolina) on 01/18/2016


I had a ganglia cyst on my right wrist for over 10 years. Terribly painful. I was young and very active, but would often wear a splint because of the pain. Doctor said only surgery would fix it. I had pounded that bump with books, hammers, anything I could find and it would bust and then grow right back.
At the same time, My best friend knew I was having problems with my thyroid and gave me a bottle of pure (the original) Noni juice. I took 1 tablespoon 2x a day for a month, to see if it would help my thyroid issues. I did not notice a difference in my thyroid, but my ganglia cyst just dissolved and never returned. I have been ganglia cyst free now for many years.
I don't know why it worked. Maybe it was just something I was missing in my diet. I did not expect it, but am sooooo happy.
---
Oregano Oil, Sesame Oil
Posted by Joyce (South Carolina) on 01/18/2016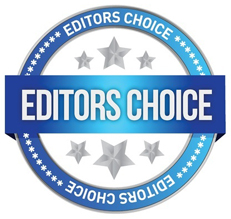 My trigger finger increased in intensity and immobility until I could not bend it anymore. The doctor said that surgery was my only option. It got so painful that I kept it splinted day and night for months. It was NOT improving in ANY fashion.
Then, I got a massive tooth infection.
To back off the tooth infection, I started taking 5 drops of 100% oregano oil in 2 teaspoons of sesame oil and 1/4 cup warm water 3x/day.
I took this concoction for weeks and during that time, I noticed changes in my trigger thumb problem. Soon, I could bend my thumb without the excruciating 'pop' and following pain ...my thumb was getting it's mobility back!
When I got the tooth dealt with, I stopped taking the oregano but kept taking a swallow (3 tsp?) of the sesame seed oil every day, and my thumb continued getting better until I was 100% normal.
I type at least 2 hours a day at my work. I play tennis, Frisbee golf, and many other sports. It feels great. :)
I have perfect mobility now with no pain. It has been over two years now. There has been a couple times that I felt a little stiffness in the thumb..., I just took sesame seed oil that day and it stopped.
I am not sure whether it was the oregano, sesame oil or both for the initial healing.
I encourage others to just keep seeking. You never know what may be missing in your diet to encourage healing. The body is an incredible design that seems to know what to do if we just provide it the correct tools to work with.
Replied by Peg
(Upstate Ny)
02/07/2016

Replied by Joyce
(South Carolina)
02/07/2016

---
Over the Counter
Posted by Ava (Naples) on 04/23/2012


Trigger fingers and thumb is caused by inflammation in the joint. Simply take one Anti-inflammatory pill every day. I took Ibuprofen, one a day. In about two weeks or less it will be gone. I had a trigger finger in the right hand and trigger thumb on the left... now totally gone.
---
Paper Tube
Posted by Pfmills (East Killingly, Ct. Usa) on 03/15/2011


I've had "trigger finger" in my left little finger, and cured it by sliding a handmade semi stiff paper tube over it at nite. ..now have TF in my right hand ring finger.. Doing the same thing to cure it, and it DOES cure it.. But takes months.. Have patience.
PF Mills
---
Pyridoxal 5 Phosphate (P5P)
Posted by Niecie (Covina, CA) on 05/21/2020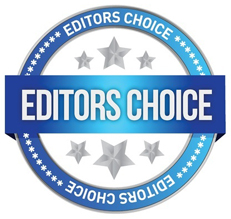 Trigger finger seems to be a vitamin B6 deficiency. My mom had a severe case for years. She could not bend her finger and had pain. I began giving her vitamin B6 in P-5-P (pyridoxal-5-phosphate) form. 50 mg 3x/day. Within a few weeks all pain was gone and she had full movement. I then reduced her dose to 50mg twice a day and still no symptoms. Truly a miracle! This remedy is also good for carpal tunnel syndrome.
---
Pyridoxal 5 Phosphate (P5P)
Posted by Mimi (San Diego ) on 06/10/2019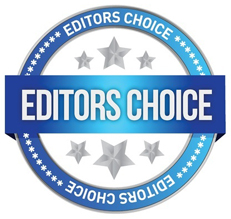 Hello. I had trigger finger really bad a year ago. Tried everything on this site. Did not work. I did more research and Pyridoxal 5 Phosphate (P5P) WORKS....gone gone! I took 3 a day for 7 months and GONE. I still take 1 a day and I have absolutely no stiffness. Get it at a health food store. May help arthritus.
---
Quit Coffee
Posted by David Barnes (Villa Rica Ga.) on 08/28/2021


I had trigger finger for about a year, some days it worse than others. And then, it magically went away on its own. Then after a few days, it magically came back. Then it magically disappeared again!!
What did I do differently in the days when it went away? I simply stopped drinking keurig Coffee for about a week. I thought, maybe it's the BPA in the plastic, so using a french press, I made some coffee which came from a Keurig pod. Next morning the Trigger Finger was back. It's definitely the coffee!! Why, I don't know, but coffee has small traces of mold in it and I believe that's the cause.
---
Rescue Remedy Cream and Essential Oils
Posted by Linda (Gilsum, New Hampshire) on 05/26/2008


Trigger Finger Thumb Pain and Stiffness: I had looked at this site the other night and on a whim decided to try one of the recommendations since I had the oils on hand. Someone had suggested lavender oil. I pulled out my essential oils and mixed a dab of Rescue Remedy Cream, three drops of lavender oil and three drops of lemongrass oil (my info had said it was good for athritis)and rubbed it thoroughly into my hands. I have done this three or four times now and even though I have been under a lot of stress, did some major gardening/digging, took a hike with my hiking stick and played my cello, the stiffness has eased tremendously. The clicking is still there but the nodule at the base of my thumb is less tender and the tendon is less stiff. I have tried other remedies with absolutely no relief so I am sure this is not a placebo effect.
---
Rule Out the Water
Posted by Deirdre (CT) on 01/15/2021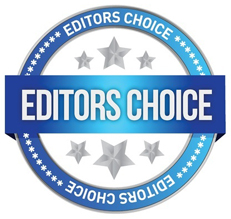 I want to give an update to my trigger thumb issue that I wrote about last summer. I tried many of the remedies listed on EC, topically and internally, and none helped at all. After one of my thumbs basically froze in place because the tendon was so inflamed, I decided to see a hand specialist about it at the end of September. He gave me a cortisone shot in each thumb and said it would take several weeks to heal. There was definitely improvement after about 3 weeks, however the rest of my fingers were still feeling oddly arthritic.
As mentioned in my first post on the subject, besides a possible karate training injury, I had also purchased a Berkey Stainless Steel Water Filtration canister and started drinking the amazingly purified water right around the same time the trigger and arthritis finger symptoms appeared out of the blue.
Well, when healing was still moving very slowly a month after the cortisone shot, I decided to stop drinking the filtered water from my Berkey just to rule it out. Well guess what. Within a few days, all arthritis and trigger finger symptoms in both hands COMPLETELY disappeared!
People often mention to avoid distilled water because it can deplete critical nutrients from your body. However they rarely mention the same about purified water. Just wanted to put it out there that if you have sudden onset of arthritis in your hands (or elsewhere for that matter) or trigger finger, you might want to change your drinking water source and see if that helps.
It was an easy fix, but took a few months to figure out!
I hope this information helps someone else.
Replied by Madelyn
(Idaho)
01/15/2021

Replied by Tanya
(Bc)
08/05/2021

Adrian
(Oregon)
09/21/2022

Replied by Deirdre
(Connecticut)
08/05/2021

---
Sea Salt and Rice Wine Poultice
Posted by Wendi Patterson (Oklahoma, City) on 10/08/2015


Trigger Finger:
Get sea salt that you buy for aquariums. Not just regular sea salt. Go to an Asian store and buy rice wine. Take a pan and heat the salt and then pour the rice wine into the pan. Make a poultice and wrap the affected area with the poultice in gauze. I place surgical gloves on my hands and wear it over nite for about two nites
Check it out and see the results.
---
Sesame Oil
Posted by Joyce (Easley, Sc) on 07/21/2014


I started getting the pain and 'clicking' in my thumb 2 years ago. Doctor recommended surgery.
My thumb was to the point that I could no longer move it without excruciating pain.
I started taking a couple of teaspoons of sesame oil each day orally for another issue I was battling and started noticing the pain going away on my thumb and getting mobility back. It felt 100% cured. A few weeks ago, it started to stiffen again, I took the sesame oil again, and it stopped again. Never read about this, it just happened.
P.S.
I was taking some oral oregano also at the time, but not for as long as the sesame, but wanted to mention in case it had helped a little also.
Replied by Suguna
(Penang, Malaysia)
02/05/2015

Replied by Joyce
(South Carolina)
08/16/2016

Replied by Monica
(Palo Alto, CA)
06/29/2021

Charity
(faithville, Us)
06/30/2021

---
Soursop Tea
Posted by Linda Davies (Nigeria) on 10/31/2013


I had a problem with my thumb called trigger thumb. A health situation where the finger locks and to unlock is very painful. Tried the hot heat treatment in addition to eating a lot of pineapples which is supposed to contain bromelain, a substance that is supposed to aid the cure. To no avail. By chance I discovered a painlesslump in my anal region. In a bid to get rid of the lump which I feared might be cancerous I started myself on a soursop tea treatment daily. To my greatest surprise not only did the lump disappear, the thumb trigger condition disappeared. I have a friend who suffers from rheumatoid athritis. I will tell her about this and see if it will alleviate her condition.
EC: For those interested in learning more about soursop, see: http://en.wikipedia.org/wiki/Soursop
Replied by Heather
(Belgium)
01/12/2017

Replied by Linda Davies
(Nigeria)
11/10/2017

---