Tea Tree Oil
Posted by Lulu (Nyc, Ny) on 11/05/2009


I was diagnosed with trichomoniasis back in december of 2008, and was extremely fraustrated when was diagnosed with it again earlier this year. my gyn prescribed flagyl the first time, which temperarily cured it, but when he prescribed it the second time i decided to look for a natural remedy because i was afraid that my body would have built an immunity to the flagyl. i reserched and found that tree tea oil was proven to remedy trich. i purchased a twin pack of feminine douche and i filled 1/4 of the bottle with the tree oil and the rest of the bottle with water. i did the douche once and then i waited 5 days and did it again. i waited a week and then i went to my gyn to see if it had worked. my test came back clear, and i asked my bf to use some and i have not had an issue since.
Replied by M
(Ny, Ny)
01/26/2010

Replied by Lulu
(Nyc, Ny)
02/15/2010

Replied by Carry
(Dallas, Tx)
07/04/2011

Replied by Ibeth
(Kansas)
01/23/2015

Replied by Marsa
(United States)
04/07/2015

Replied by Jenna
(Jeffersonville Ky)
05/25/2015

Replied by Ali
(Ny)
01/13/2016

---
Turmeric and Kefir
Posted by Tariq (Ukraine ) on 07/25/2015


For Trich, I made a mixture of 100 ml water, quarter teaspoon turmeric and one teaspoon kefir. It was pretty easy for my girlfriend to douche and dip and tampon in the mix and keep inside for the night.
Wasn't that simple for me. I installed a thicker front to a syringe kept it on the tip of my penis and forced the liquid inside. Loaded 4 syringes, kept it inside for 2 hours. We did our routine 7 days in a row. Been one month. Both are symptom free so far.
---
Vinegar and Water Douche
Posted by Earthhealer (Sacramento, California) on 10/01/2013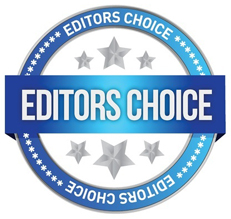 Trich is a parasite that cannot live in an acidic environment. Internal treatment is not enough.
For women, daily douching with 1/4 cup white vinegar in water plus 6-10 drops of tea tree oil does wonders to kill the itch and pain. Douche 2x daily for 1st couple days, 1x daily for next week, every other day second week & 3rd week.
Mix 1 tsp coconut oil with 4 drops tea tree and rub all over surface and especially infected areas. This will burn for a few minutes but relief comes fairly quickly.
For men: soak 2x daily in a strong infusion of pau d'arco (mix 4 Tablespoons of the herb into 1 cup boiling water. Remove from heat and steep with lid on for 15-20 min}.
Replied by Seahorse
(Portland, Or)
11/06/2013

Replied by Seahorse
(Portland, Or)
11/08/2013

Replied by Needtoknow
(Illinois, US)
07/26/2014

Replied by Jason
(Ontario)
10/25/2016

Replied by Winnie
(Dahlonega, Ga)
06/25/2018

---