Oil Pulling
Posted by Susan (USA)

Ayurveda advises oil gargling "to purify the taste-buds and the entire system", as explained by Dr Deepak Chopra in Perfect Health. According to this life science, the tongue is mapped by organ-locations -- that is, each section of the tongue is connected to the kidneys, lungs, spleen, liver, heart, pancreas, small intestines, stomach, colon, and spine.
Thus, an oil-mouth-massage soothes and stimulates the key meridians where taste meets organ. Simultaneously, as in any skin-massage, the inner skin and lining of the mouth, palate and tongue become warm and supple and the lubrication prevents dryness (the vatic effect).
In modern dietetics too, dryness is discussed. For example, lack of Vitamin A (retinal) causes the outer lining of the eyeball to dry and wrinkle, and affects vision.
And as any dietician would tell you, all oils contain 960 micrograms of vitamin A per 10 gm (the recommended daily allowance of vitamin A per adult is 600 micrograms). So, it's possible that oil gargling helps in reaching the required retinal to the eyeballs and keeps them elastic and smooth.
Likewise, the Ayurvedic 'purification of taste-buds' also has its equivalent in dietetics as 'antioxidants'. Oxidation literally means `the putrefaction of body-tissues'.
And oil-soluble vitamins, A, C, D, and E are antioxidants that protect and prevent the decaying process and help maintain the integral functioning of cell membranes. That's why, many people are ingesting vitamin E pills to stem 'aging' (oxidation).
Replied by Southernarc
(Durham, Nc, USA)
03/01/2012

---
Cold Showers
Posted by Eric (Ontario Canada) on 09/12/2006


That's it! I am totally hooked on ice cold showers! I have often thought about doing it over the years but always put it off. Now I'm thinking , why did I wait so long? Bottom line...total rush, energy that lasts all day, sense of well being, physical and mental stimulation, heightened awareness, heightened senses such as smell, hearing and taste, positive outlook, strong immune system ( no more colds or allergies), great stress reducer.. .it keeps me an all round happy, healthy and fun loving guy. I would recommend it to anybody. After my morning cold shower I am totally invigorated and I actually want to jump in again during mid day for an added boost.
---
Kefir
Posted by Joan (Tx) on 07/27/2022


I have had a loss of taste and smell, on and off for over 1-1/2 years because of Covid. Two things have helped me: first, a vibration plate. It engages your lymphatic system. Second, homemade kefir. I'm pretty astounded that I was able to taste my breakfast this morning! The only changes I've made lately is getting off all vitamin supplements and drinking my homemade kefir yesterday (just a few tablespoons) and today (about half a cup). Amazed!!
---
Loss of Taste
Posted by Zb (Perry, Georgia) on 03/18/2013

Hi, this is my first time at this site. I came across this site while googling my condition and am wondering if anyone can help resolve my problem.
I am a 48 year old Indian male, in good health with no major illnesses at all. I do suffer from a little hyperacidity but I cannot let go of spicy Indian food. I do take about 10 mg of Pepcid ( famotidine) for my hyperacidity as and when required. Since last 10-12 days, I have lost the taste of salt in my food. The taste of spice is also reduced. The food is still being cooked the same way it has been for the last 20 years yet I can taste the salt only if I sprinkle a lot more extra salt on the food. Strangely, this happens only with salty taste (and a little bit of spicy taste)and not with sweet or sour or bitter tasting foods. It constantly seems that my tongue is recovering from the effects of eating or drinking something real hot (burning). I used to gargle with mouthwash every night before sleep, but I have stopped doing that since last 5 days to eliminate the possiblility of this taste disturbance caused by the mouthwash.
How can I regain the taste of food? Please help.
Replied by Gopal
(Hartford, Ct)
12/16/2014

Replied by Jason
(Tn)
02/28/2017

---
Lugol's Iodine
Posted by Mama To Many (Tn) on 05/12/2018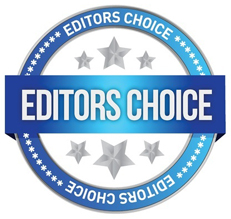 My daughter expressed that she was having a bad taste in her mouth. Tooth brushing and xylitol mouthwash were only temporary fixes.
I asked if it tasted like copper pennies. She was astonished and said yes. (I have heard of that symptom.)
My first sign of thyroid deficiency is mouth issues. (dry mouth for me.) So I decided to try iodine for her first.
I gave her 1 drop of 5% Lugol's in a few ounces of grape juice. The mouth taste has disappeared since beginning treatment.
I have stopped buying Iodoral due to expense and am using 5% Lugol's. 3-4 drops in 3 ounces of grape juice. It is barely detectable. 4 drops of 5% Lugol's is the equivalent of 2 12.5 mg Iodoral tablets.
~Mama to Many~
---
Metallic Taste
Replied by Mmsg
(Somewhere, Europe)
08/19/2014

---
Metallic Taste
Posted by Clio51 (Manchester, Uk) on 05/20/2013

Hi. Since the last 3 months I have had a metal/zine? taste in my mouth. I take venlafaxine for depression/anxiety which I have been on 6 months now. I read brushing your tongue with salt and baking soda may get rid of it, I did this and the next morning my mouth was very very dry as and tasted massively of SALT. I never did this again. The following morning the roof of my mouth felt sore sensation and also my tongue. I have had the sore tongue/roof mouth now for 2 months, also the taste is still there.
I have been to dentist to see if it's my amalgam fillings but he says they're fine. My go thinks it my be my medication, my psychiatrist says it's my anxiety, panic I've suffered with for over 30 years on and off and never had this before ever.
Question is, what can I do??? Is there something I can try to neutralize my mouth/body?? Anything as the last thing I want to do is mess/change my medication unless necessary after trying something else.
Replied by Mmsg
(Somewhere, Europe)
05/20/2013

Replied by Joy
(Battleground, Wash)
05/21/2013

Replied by Joy
(Battleground, Wa)
05/22/2013

---
Metallic Taste
Posted by Sunshine (Sandpoint, Idaho) on 02/11/2012

For about a week I have had random minor dizzy spells, slightly upset stomach and a metallic taste in my mouth as if I am sucking on a penny. It's the metallic taste in mouth that is perplexing. I have excellent hygiene, taking no perscriptions or drugs. I associated the dizzy spells & upset stomach to a flu. Any body have any thoughts or suggestions I would love to know. Thank you, Sunshine
Replied by Carly
(Seattle, Wa - Usa)
02/11/2012

---
Salty Taste
Posted by P.b. (Sydney, Cape Breton) on 04/06/2010

When this began I thought our well water was contaminated (or that I was going crazy) but I've found threads on other forums about this, though I haven't been able to find any remedies. Twice this past winter I've had periods of an intensely salty taste - like my mouth is full of salt. Everything tastes salty, day after day. I don't feel unusually thirsty though.
What has gotten rid of it for me is stopping all the supplements I've been taking (vit C, D, vitex, turmeric, and a multivitamin). I'm currently slowly re-introducing these supplements to see if I can figure out if it is one of them causing the problem.
Has anyone else experienced this?? Does anyone know what causes it?
Replied by Judi
(Castle Douglas, Scotland)
06/07/2010

Replied by Chris
(Honolulu, Hi)
05/31/2011

Replied by Carol
(Edmonton, Ab, Canada)
12/28/2011

---
Tamiflu Side-Effect
Posted by Kristyne (Arkansas) on 12/08/2013

I am looking for a remedy for loss of sense of smell and taste. My friend female 45 lost her sense of smell and taste after using Tamiflu. She is diabetic and has high blood pressure. Does anyone have suggestions?? After this happen last Oct 2012 she researched the drug and found thousands have had this side effect. This is way I don't use drugs. Thanks for your consideration. Kristyne
Replied by Mike 62
(Denver, Colorado)
12/08/2013

Replied by Kristyne
(Arkansas)
12/10/2013

Replied by Mike 62
(Denver, Colorado)
12/11/2013

Replied by
Timh
(Ky, Usa)
12/12/2013
2073 posts
---
Zinc
Posted by Carlton (London, Uk) on 07/18/2018

Hello, my 17 year old daughter is complaining that she can no longer smell or taste her food. After doing a bit of research online I see that such problems can be linked to a zinc deficiency.
I have only zinc picolinate tablets 15mg at home. Would this be suitable and if so how many tablets a day? Thanks.
Replied by Anon
(Usa)
07/20/2018

Susan
(Florida)
08/22/2022

---