Magnesium Oil
Posted by Art (California ) on 01/23/2018 1843 posts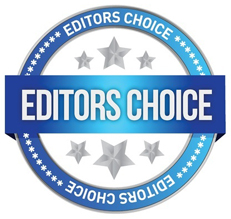 A friend who I have known since high school, had a stroke over 12 1/2 years ago that left her with poor movement on her left side and nerve pain that is mostly severe and affects the whole left side of her body. Her left side movement has improved slightly over time, but the nerve pain has remained the same. Her doctor told her that there isn't much they can do for this type of nerve pain/damage because there just hasn't been much research into it. He told her that all he could offer her for the 24/7 pain is an antidepressant that has some pain relieving qualities. She said that it hasn't done much as far as relieving her pain.
Here is how she described her pain to me. She said that just a very slight breeze against her skin on the left side of her body can cause unbearable pain and her clothes rubbing against her skin can do the same. She can not rest her left arm on anything, including the table when eating. She can not walk on wood, tile or cement floors with her bare feet because the pain will make her cry. Laying down, she mostly has to lay on her right side and try to avoid any part of her left side touching anything. Watching her move, you can tell she is very guarded in how she moves in order to prevent her left side from coming in contact with anything. She is a very social person, but this condition has pretty much caused her to become a hermit who pretty much stays in her home because when she is around friends, it causes excruciating pain if anyone tries to hug her or touch her left side in anyway.
Last week she came out to visit me and her pain level was obvious. On a previous visit, I had made a quart of topical ibuprofen spray to see if it would help with the nerve pain. I was not very hopeful about the ibuprofen because I know it is not usually helpful for nerve related pain or damage. She said she would try it and since she was going to be staying a week, I figured I would be able to see if it helped her or not. I estimated that the quart of spray would last her about a month with everyday use. Two days later, I asked her if the spray was helping her at all and she said that it barely took the edge off of the pain, but that it was the only relief she has known so she was glad to have it. I told her the quart should probably last her about a month and then I would make her some more. She said she didn't think the quart of spray was going to last that long and I asked her why she thought that and she said because the quart was down to about two ounces left! I was shocked and asked her if she was drinking it? She said no and that she was just reapplying it whenever the pain started to break through. I told her that I could not make any more for her because even with topical application, she was getting to high of a systemic dose at the rate she was using the spray. She was saddened by this and so was I because I was hoping the spray could make life more tolerable for her.
Well that was quite awhile ago and she decided to come out for another one week visit. On Saturday, I told her to try a mag oil mix I had made up that also had MSM in it. I told her to only apply it to her left arm from the elbow to the tip of her fingers. Within just a few minutes she said she could feel something happening. She started touching her left arm where she had applied the mag oil and she told me that it hurt much less than just a few minutes before. About a minute later she started touching the part of her left arm that would normally rest on the table when eating and she said it didn't seem to hurt much, but she kept touching that area over and over again because I think she just didn't believe what was happening as far as the sudden pain reduction. To demonstrate just how much it was relieving her pain, she placed her arm on the granite counter top and just let it sit there and she said it didn't hurt much at all! Previously, it was very painful to try and rest that arm on a wood table, but just about impossible to rest it on stone, concrete or tile. This all seemed to good to be true! I told her to let me know when the pain was starting to come back.
Unfortunately, about 15 to 20 minutes later the pain started coming back and she reached for the bottle of mag oil to spray some more onto her arm and I told her not to do it. I told her to just spray plain water on the area where she had previously applied the mag oil to "reactivate" the magnesium chloride that was sitting on her skin and had not been absorbed yet. She did spray a little water on the area and then rubbed it in a little. In a few minutes, the pain went way down again. I told her whenever the pain started coming back to just reactivate the area with water and she did that for the rest of the day and her arm pretty much remained at a very low pain level in the area where she had applied the mag oil. She did not apply any more mag oil to her arm that day, just water to reactivate the magnesium chloride.
That night she decided to try the mag oil on the rest of her left side that she was able to reach. In line with the previous results to her arm, her nerve pain where she applied the mag oil was dramatically reduced! This was pain relief she had not had in over a decade! I told her that if 10 was the worst her nerve pain had been, where did she think it was now and she said possibly a 3 or possibly even less!
I talked to her the next morning and she told me that her leg and foot had remained almost pain free all night and that when she went to get out of bed in the morning, it was so much easier and much less painful, with no tears! I asked her how her arm was doing and she said she did not time it, but she could tell that she was having to reactivate the arm with water much less often than the original 15 minutes from the very first application.
I was not previously aware that mag oil could be reactivated by just applying water on top of the original mag oil application, so this part is very interesting to me and I am glad I suggested it to her because for people who are using mag oil long term everyday, I think it will make application easier, easier to adhere to an application schedule as well as be a little easier on the skin. The water reactivation should also help to further diminish the tacky feeling of mag oil!
Today, I could see she was smiling and moving faster and more freely. She said it seems like, as she absorbs more magnesium, she needs to reactivate less and less often. She said after a mag oil application she may only have to reactivate it once during the day and not every area of her left side.
I ended up making her a gallon of 50% mag oil with MSM, xylitol and glycerin for her to take home with her and at her current burn rate, that gallon could easily last her over a year using the water reactivation step. The magnesium can help her body heal some of the damage from the stroke and MSM provides sulphur that the body can use as part of the healing process and can have pain relieving qualities for some people as well as helping to reduce the tacky feeling that is typical of mag oil solutions. The downside to MSM is that some people do not tolerate it well or have almost allergic like reactions to it. The xylitol and glycerine are mainly to help keep the skin moisturized because I was afraid that long term daily application of mag oil might have a drying effect on the skin, but together they also have anti irritation effects and anti inflammatory effects so they seemed like they would go well with this mag oil mix.
It should be noted that the first bottle of mag oil I had her try was made with vodka in place of water or witch hazel to help minimize the "tacky feel" that is typical of mag oil. I used a 50% mix and I also used MSM, but I did not use glycerin and xylitol, so those two ingredients are not needed for her to get the pain relief, they are just there to hopefully make her mag oil batch more user friendly. Unfortunately I do not know how much if anything, the MSM contributes to this nerve pain relieving effect, but I would try mag oil without it just to see. She just left for home, so I can't try a mag oil only mix to find out, but I do think the MSM may have longer term benefits for her in particular and that is why I put it in the mag oil mix I made for her.
It is hard to believe that she suffered for over 12 1/2 years with this nerve pain/damage and mag oil is helping to greatly reduce the pain and is giving her a life again! She calls it her "little miracle solution"! She was the happiest I have seen her in a very long while!
I have no idea if this will be effective for others with nerve pain, but I do know that if I ever have nerve pain, I will certainly try mag oil, considering what my options are!
Art
---
Colloidal Copper, Zinc, Butcher's Broom
Posted by Mary (Arcadia, California) on 10/21/2016 49 posts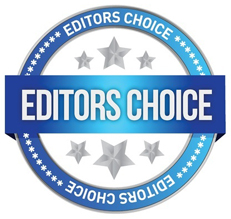 My brain aneurysm was cured
First of all I would like to thank Bill Thompson with all my heart for his fabulous help. He helped me in such a bad time in my life. I was hopeless at the time I asked for help and Bill really gave me great instruction. I still can't believe it is gone. I took an ounce of Colloidal Copper and 15 mg of zinc. To stop toxicity. I also took Butchers Broom. I did this for 6 months. My doctor sent me have a brain scan done with dye in it.
A few hours later the Tech who gave me the brain scan called me at home. He said, "What was your reason for coming here?", I said "because I have a brain Aneurysm", He said, "Who told you that" I said, "When I was in the hospital in Dec 2015 the doctors gave me an MRI."
He said, "and you saw it?"
I said, "Yes I did."
He stood quite for a little while and then said, "I think you better talk to your doctor."
Instead I went and picked up my x-rays of the brain scan and the report that came with it. It said, "Everything looks normal no evidence of a brain Aneurysm! " I was in shock and happy after having a party to say goodbye to all my friends. Everyone I new was praying for me. The worst were doctors from all over wanted to open up my head again I really did not want this. I am so thankful to God and Bill for his help.
Many blessings Bill and Earthclinic for all your help.
With Love,
Mary Martinez
---
GABA
Posted by Bilja (Canada) on 12/19/2015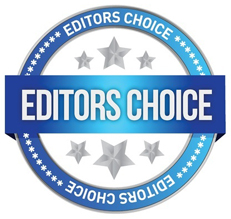 20 years ago, my father had stroke when he was 69 y/o. Being heavy smoker, first three weeks in hospital were very difficult, he was blind, not able to move/talk, having crisis on 7th, 14th, 21st day after stroke incident. Days in between, he would be smoking, (Bosnia in the 90s, patient could smoke in the hospital) it was really a battle to get him off.
Things gotten really bad, family thought we lost him. The most amazing thing, friends recommended to take Russian pills Aminalon 2x 250mg with each meal, so 3 times a day. We were told, as much as he recovers in next 18 months will be the best he can ever get. To my amazement, 2 months after the stroke, he was released from hospital, able to move, but having difficulties with orientation. He wouldn't know the way around, not knowing where kitchen or bedroom is. He did stop smoking, but kept taking Aminalon like religious thing. 6 months later, he was able to go to the city downtown by himself, not getting lost, finding way back to the apartment.
I lived with him for the first 1.5 years. After that, he was on his own, and lived for 12 years in great health after the stroke. He was active till the last day, he died in his sleep.
When I looked up Aminalon, I discovered it's called GABA here in the west, but never heard anyone suggesting for stroke patients. Back home, it's been known to help recover brain function and memory. One year after stroke, 50 y/o actor was able to get back to theater, memorizing script better than any young guy, thanks to Aminalon aka GABA.
Wish all the best, hope for Ted's recovery.
---